I get a lot of hair questions in my inbox and the one question I see a lot is about pre-poo. Questions range from breaking down exactly what it is, why should one be doing it, and if it's ultimately worth including it into your wash routine? So today I'm going to dive into pre-poo and talk about all of those things plus if I think pre-poo is something that everyone should be doing.
The answer to that last question is a resounding, yes! Now let's get into why that is.
What is pre-poo and why should you do it?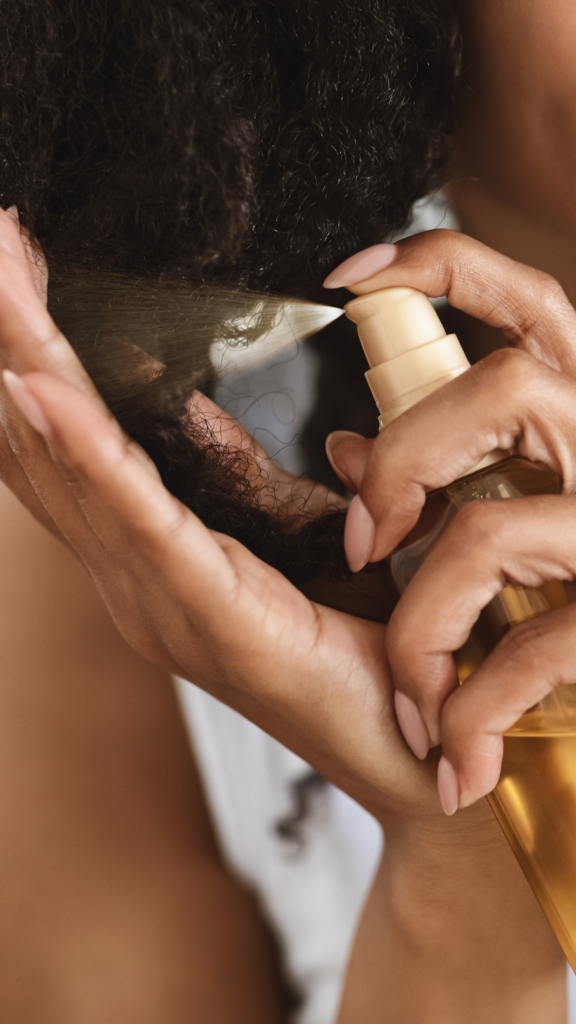 Pre-poo stands for pre-shampoo and it's the step you preform before you shampoo, hence the name. This step involves applying oil, butter, or a treatment to your dry hair prior to washing. Now with pre-poo, you can apply this to your hair either the of, the day before, or several days before wash day. It's all about how long you want the product to saturate your hair shaft. There are a number of reasons why you should pre-poo such as it helps protect your hair's natural oils and locks in moisture, prevents damage and breakage, and eases the detangling process. It also adds shine, softens, and promotes healthy hair growth.
Products to use for pre-pooing
There are a number of products that you can use to pre-poo your hair. Let's take a look at some of the most popular.
*Please do a skin test to make sure you're not allergic. If you're not allergic then let's do this!
Oils
You can use a number of oils on their own or in combination such as coconut, olive, avocado, almond, and argan oils. All of these on their own or in combination are acceptable as they keep dry hair moisturized, fights against dandruff, softens, and gives hair a great shine. In addition, it helps combat split ends and breakage allowing you to grow a healthy head of hair.
Butters
You aren't limited to just using oils to pre-poo your hair. You can use slightly melted shea, cocoa butter, mango butter too. These butter contain properties that reduces scalp irritation, moisturizes and reduces breakage by strengthening your hair, and helps softens hair. You can also melt the butter down to an oil and use that way too.
Aloe Vera
When applied to the hair aloe vera will repair dead skin cells and will lock in moisture preventing dryness. It relieves scalp itch and dandruff, and it will ease the detangling process.
Conditioner
Yes, the very conditioner you use when during your wash routine can be used as a pre-poo. Conditioner adds moisture back to your hair and helps reduce breakage and split ends, especially for your ends.
Pre-Poo Treatments
If you don't want what I mentioned above you can buy pre-poo off the shelf. Here are some worth looking into:
Mielle Organics Mongongo Oil Pre-Shampoo Treatment
African Pride Moisture Miracle Aloe & Coconut Water Pre-Shampoo
Creme of Nature Clay & Charcoal Creme Of Nature Clay & Charcoal Pre-shampoo Detoxifying Clay Mask
The Mane Choice Mane Pre Or Post Poo Mask
Do It Yourself Pre-Poos
You know Iove a good DIY so if you want to make your own. Trials and Tresses have nine great pre-poo recipes and Black Hair Information has some unique recipes that are worth trying as well.
Now the thing to remember is you should be choosing products that are going to be beneficial to your hair. The last thing you want is to be using one product when your hair and scalp need something completely different. So be prepared for a little trial and error.
Pre-pooing REALLY helps detangle your hair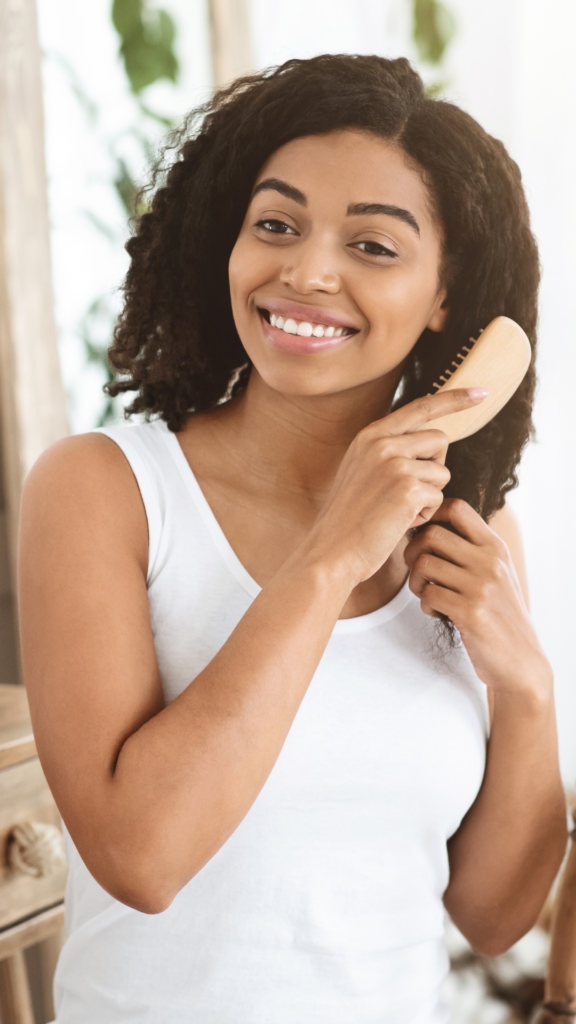 I mentioned this a lot but it's worth repeating pre-pooing helps detangle your hair. The point is to get your hair to grow not to pull it out, especially since wet hair breaks off easier than dry. So allowing the pre-poo to do it's magic for as little as fifteen to thirty minutes means you're giving your hair the opportunity to really digest the product making it easier to detangle. Just remember the longer it stays in your hair the better.
How to pre-poo
The steps for pre-pooing your hair is really pretty easy and can be done in four easy steps.
One: Section your hair into workable parts. You can do four parts but six sections is good too. You really want to make sure you're not missing any spots.
Two: Now that your hair is in sections apply whichever oil, product, or treatment you chose.
Three: Massage the scalp and run your hands and fingers over and through the section of hair. The goal is to get the product evenly distributed and detangle strands. *If you're going to leave this in for more than a day now would be the time for you to do a simple two-strand twist.
Complete your whole head.
Four: When done seal it all in by putting on a satin bonnet or scarf.
That's it! You've officially pre-pooed your hair. When it's time to wash your hair you'll notice a few things: 1. your hair is softer, 2. it's easier to finish the detangling process and you'll notice less shedding, and 3. it's really shiny. With this continued regimen you will see your hair flourish like never before.
Speaking of shampoo, how often should you wash your hair?
I know we're talking about pre-poo but I want to briefly talk about how often you should be washing your hair. In a previous post relating to scalp care, I shared that Black women should shampoo our hair once every seven days. The reason is the sebum, an oily secretion of the sebaceous glands in our scalp doesn't travel down the shaft easily due to the coarseness and curliness of our hair. So weekly washing is ideal, even every other week is okay.
If you're a workout enthusiast, especially if you're a swimmer you should be rinsing your hair. This simple step of running water through your hair while massaging your scalp can help remove some of the sweat and buildup. Keep in mind rinsing your hair is not a substitute for washing your hair. While it will rinse off some of the dirt and sweat it still needs to be washed away. This is just a quick step to do that will tide you over until wash day.
Check out this video below on how can take your hair from dry to moistured, and combined with your new pre-poo routine your hair is going to shine.

Do you pre-poo? Does it work for you? What technique do you use? Share with me in the comments below.
The following two tabs change content below.
Maria Antionette is a professional hairstylist, DIY creator and fashion lover with a belief that beauty can be fun, easy and simple.
Latest posts by Maria Antoinette (see all)