In this post I'm going to share with you my natural hair care regimen that will include maintaining length retention and hair growth tips. These are the products that I have been using on my hair that have shown amazing results for me.
But before I share my length retention and growth tips it's important that I share with you my hair type. Why? It will help you decide if these tips and products will work for you. When you're on YouTube its easy to get caught up because someones hair looks like yours. Looking and being the same are two different things. In the end, you really have to do what works best for your hair type. My hair is a combination of 3C, 4A and 4B. You'll find 4A around the perimeter, 4B above my nape and below my crown area and 3C in the crown top area of my head. I have to take this combination into consideration when developing my natural hair regimen.
Let's get started…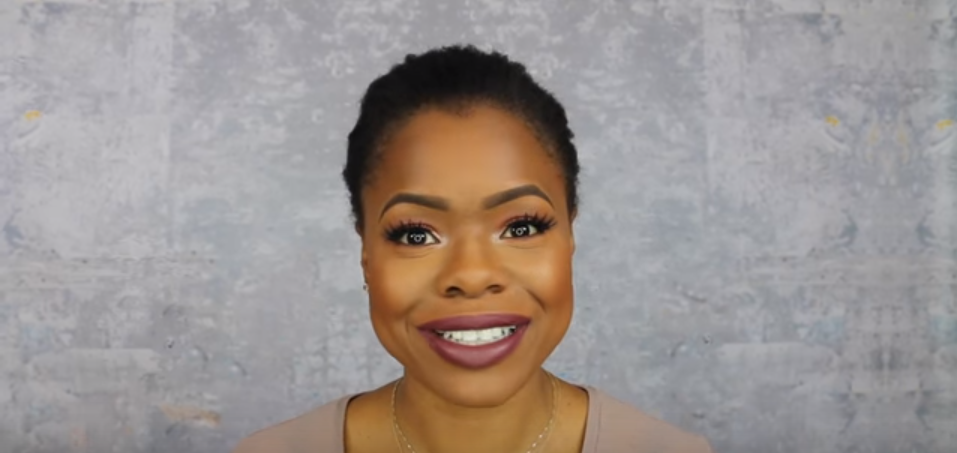 Step One: Always Pre-Poo
My pre-poo of choice is Creme of Nature Straight From Eden Natural Oil-Infused Hydrating Conditioner. While it's not a pre-poo I use it because it has coconut, avocado and olive oil. These are the three main oils that help stimulate hair growth.
I start off by parting my hair into four quadrants (down the center from front to back and across from ear to ear) and apply the product. I let it saturate and moisturize. Then I put a cap on it and let it sit for about 25-30 minutes. Afterward I rinse and prepare to wash my hair.
Step Two: Shampoo
I have two shampoos that I really like: 50:50 Balanced Hydrating-Clarifying Shampoo by Giovanni and Cantu Sulfate-Free Cleansing Cream Shampoo.
Cantu is da bomb and is my go-to shampoo. I'm not just saying that as Cantu's Global Stylist. I'm saying it because it really is a great product.  I used it during Fashion Week and it cleansed the hair of product build up leaving it soft and hydrating.
I am not a fan of co-washing. If you love it awesome! I'm  personally just not a fan as I need to cleanse my hair as product build up will cause my hair to be weighed down due to the fineness of my hair strands. It does more damage than helping.
Step Three: Condition
I condition with Enjoy. Whether you're natural and color or relaxed and color this conditioner will not only hydrate but fills in those gaps in the follicle and on the strands that's missing from your hair from applying heat, or color or styling. Basically anything you've done to distress your hair.
Because I don't use the same products back to back, I switch it up and use Cantu Sulfate-free Hydrating Cream Conditioner this is the match to the Cantu shampoo. It's so great on my hair. I just love it!
Step Four: Leave-In Conditioner
When I'm finished washing and conditioning my hair I tee shirt blot it to make it damp then I add my leave-in conditioner HCO from design Design Essential. This is not just a leave-in but also a heat protectant which protect my hair when I blow it out.
Additional Hair Growth Tips:
In order for your hair to grow it needs help from the inside out. Products alone aren't going to do the trick. Make sure you're drinking plenty of water, working out and getting the proper nutrients in order to keep your body healthy.
I take the following vitamins:
Vitamin B Complex which helps hair and nail growth, as well as maintains moods and balances our moods.
Vitamin C to ward off any sickness.
Biotin will improve the the proteins that makes up hair, skin and nails which will make you grow hair all over and your nails stronger.
Fish Oil helps brain development. No more forgetfulness.
*Before you take any vitamins be sure to do your research to find out which vitamins do what and how they can effect you if you're taking other medication.
Watch the complete video of this post.
If you need tips on how to blow out your natural hair check out this video.
I hope this was super informative for you. Feel free to share your hair care regimen and growth tips in the comment section. I'd love to know what everyone is using and how it's working out for your hair. 
The following two tabs change content below.
Maria Antionette is a professional hairstylist, DIY creator and fashion lover with a belief that beauty can be fun, easy and simple.
Latest posts by Maria Antoinette (see all)