Planning a romantic date for that special someone can be both exciting and intimidating. It's an opportunity to express your love and affection while also creating a lasting memory together. Though it may seem daunting, with the right planning and preparation, you'll create a truly memorable evening that neither one of you will ever forget.
Tips For Planning A Romantic Date
When it comes to planning a romantic date, there are several things to consider. First, decide on the location; will you stay close by or take a mini-vacation? Will you choose an intimate restaurant setting or something more casual like a picnic in the park? Then think about other activities – perhaps some dancing or even tickets to see your favorite band live in concert! Once you have all of these details figured out, make sure to plan ahead so everything is taken care of beforehand. That way when it finally comes time for your big night out all that's left is enjoying each other's company.
Another important factor to consider for the perfect date is making sure your date knows how special they are to you. This could be by cooking their favorite meal or even just sending them a heartfelt message letting them know how much you care. The little things can make all the difference, so don't forget to let your partner know that they hold a special place in your heart.
10 Romantic Date Night Ideas
Are you looking for some romantic date ideas to make your special someone feel extra special? Look no further! I've got 10 amazing and unique romantic dates that are sure to bring a smile to your partner's face. From tastings, live performances, and cabin rentals, these date ideas will be a surefire hit with anyone who loves romance. Whether you're celebrating Valentine's Day or just want to show your love in a special way, using these ideas for planning a romantic date is the perfect way to let that special someone know how much they mean to you. So get ready for some unforgettable moments as break down 10 of the most romantic dates ever!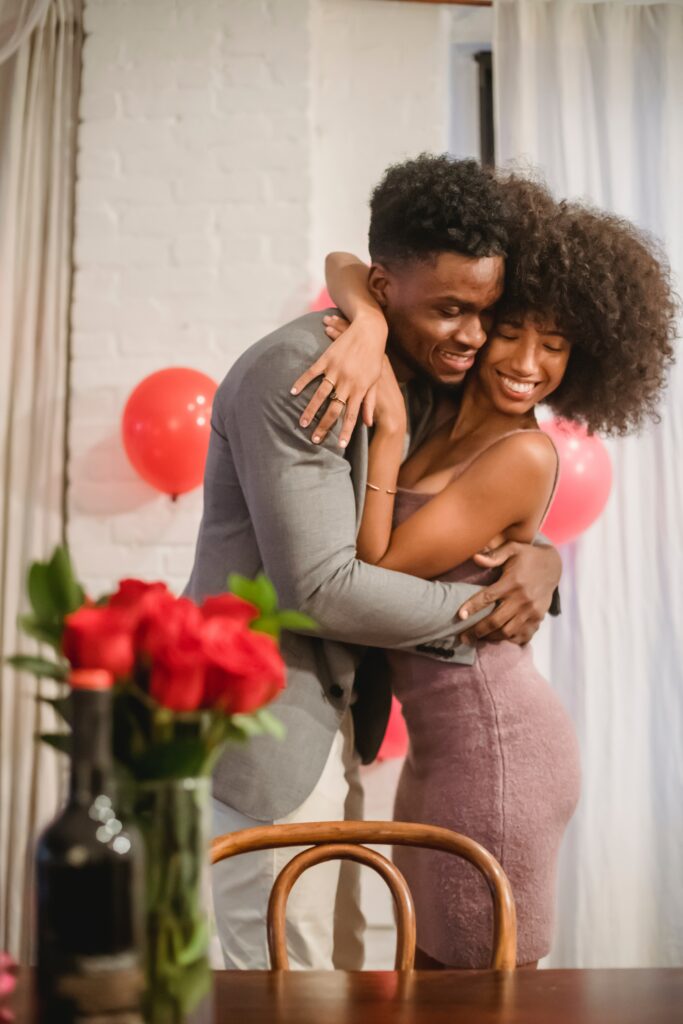 Rent A Cozy Winter Cabin In The Mountains
Renting a cozy winter cabin in the mountains for a romantic weekend is an ideal way to reconnect and relax together. Nestled among tall evergreens, a mountain cabin provides a cozy and peaceful refuge from the hustle and bustle of everyday life.
Stargazing At Your Local Observatory
Stargazing at your local observatory can be a romantic and unforgettable experience for couples. Using powerful telescopes and binoculars to explore the night sky together, learn about astronomy, and discover stars, planets, and other celestial phenomena. With knowledgeable staff on hand to answer questions and provide guidance, you'll have no trouble finding something special in the star-filled sky above.
Attend A Live Performance
From the moment you arrive, there is an atmosphere of excitement and anticipation that can't be replicated anywhere else. The lights dim, the curtains part, and suddenly you are transported into another world with your loved one by your side. You will be able to experience incredible performances up close and personal in ways no other form of entertainment can offer. Whether it's a Broadway musical or an intimate acoustic set, attending a live performance as part of a romantic evening out is sure to create memories that last long after the show has ended.
Attend A Wine And Chocolate Tasting
A wine and chocolate tasting is the perfect romantic date idea for couples who want to relax, indulge in decadent treats, and spend quality time together. Whether you're a fan of red or white wines, dark chocolates, or milk chocolates, attending this kind of event will give you an opportunity to sample the best that both have to offer. Not only can you learn about different types of wines and chocolates from experts at the event, but it also provides a great atmosphere where couples can mingle with other wine enthusiasts while enjoying their favorite drinks.
Create A Romantic DIY Craft Together
Doing something creative together is a great way to show someone you care. If you're looking for a romantic date idea, why not try creating a DIY craft together? Not only will it be fun and memorable, but it also gives you the chance to make something special that both of you can keep forever. Whether it's making jewelry or decorating pottery, there are plenty of options for crafting projects that make for an enjoyable time spent together. So grab your supplies and get ready for an evening of creativity with your loved one!
Plan A Romantic Scavenger Hunt
If you're looking for a romantic date idea that's sure to impress, why not plan a romantic scavenger hunt? A scavenger hunt can be tailored to any couple, no matter their interests or budget. It also gives you the opportunity to get creative and come up with clues and puzzles that will challenge your partner in fun ways. Plus, it's an activity that can easily be done from home or within your local community. With some careful planning and creativity, you can create an unforgettable experience for both of you!
Create A Couple's Bucket List
Creating a couple's bucket list of things to do together for the rest of your life is an excellent way to keep the spark alive in your relationship. It's also a great way for you and your partner to bond by having shared experiences that will bring you closer together over time. Whether it's something as simple as going on a picnic or something more adventurous like skydiving, there are plenty of activities out there that can add fun, excitement, and purpose to your lives as a couple.
Make A Playlist Of Romantic Songs
Making a playlist of songs that represents how much you love your partner is a romantic idea that can be used to express your feelings in an intimate and meaningful way. Whether it's for Valentine's Day, anniversaries, or just because you want to make them feel special, taking the time to create a personalized music mix filled with both known and newly discovered songs will show your significant other just how much you care about them.
Plan A Romantic Evening Indoors
Planning a romantic evening indoors can be the perfect way to show your partner you care. From selecting the right decorations and music to creating delicious dishes and drinks, there are plenty of ways to make sure that your indoor date night is as memorable as possible. With some thoughtful planning and attention to detail, you can easily turn any room in your house into the perfect spot for an intimate evening with your significant other.
Turn Your Bedroom Into A Seductive Fantasy Suite
Turning your bedroom into a sexy fantasy suite is the perfect way to add some spice and romance to your night in. With just a few simple touches, you can transform your bedroom from an ordinary space into a seductive den of pleasure. From sensual lighting to inviting aromas, there are many ways to create an atmosphere that will help ignite the spark between you and your partner. And with toys, lingerie, and even massage oils at your disposal, you can explore each other's desires like never before.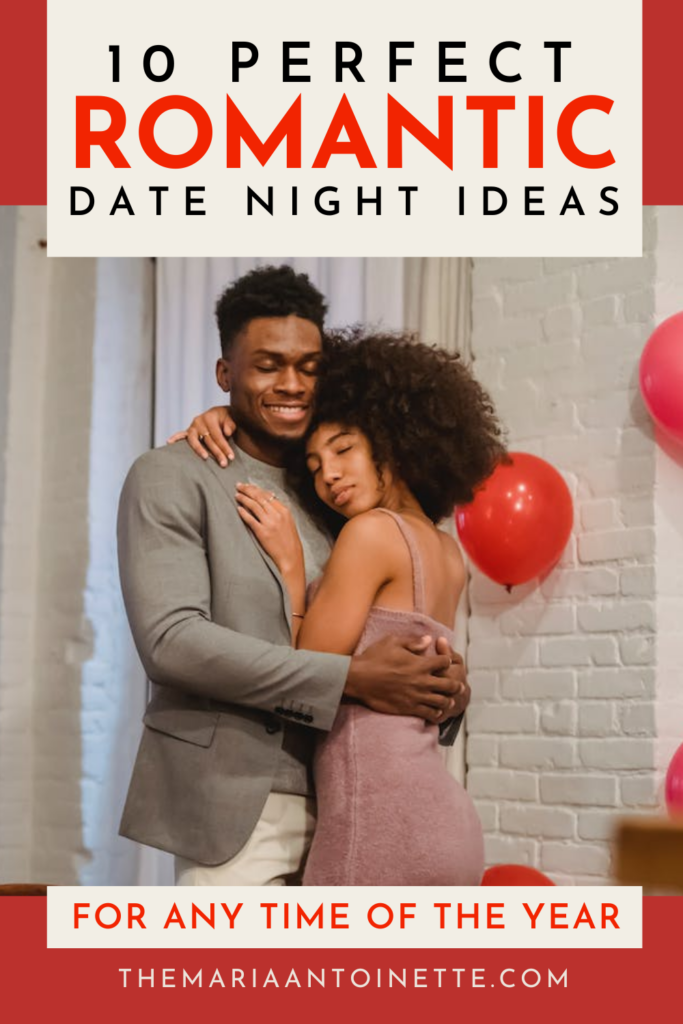 Finally, remember that no matter what happens during your romantic evening it will be a success if you both enjoy yourselves and have fun! Don't worry about creating the "perfect" experience – simply focus on spending quality time with each other and everything else will fall into place. With careful planning and an open heart, you can create the most romantic evening that will be remembered for years to come.
What was the most romantic date night you've ever had? Share with me on Insta @themariaantoinette.
The following two tabs change content below.
Maria Antionette is a professional hairstylist, DIY creator and fashion lover with a belief that beauty can be fun, easy and simple.
Latest posts by Maria Antoinette (see all)