I am hosting the 30 Day Grow Your Fro Protective Style Challenge so naturally I want to share some tips on getting the most out of this challenge. Protective styles are the go to for most woman relaxed or natural. We use them to retain and gain length, minimize fairy knots, let our hair rest and the list goes on. Even though your hair is up and out of the way there are so many things you can do during this time to get the most out of wearing a protective style. I am going to share how to care for your hair and scalp during a protective style, these are tips I have tried and have been successful for me.
Pre Protective Style:
How you treat your hair and scalp prior to installing your protective style is just as important to what you do when wearing a protective style.
Detangle

Make sure all shed hair is removed and all tangles are removed

Hot Oil Pre-poo Treatment
Shampoo

Clean Hair is a must no co-wash

Protein Treatment

Great way to strengthen hair prior to any prolonger style

Deep Conditioning Treatment
Trim
During Protective Style:
Scalp Healthy
Scalp Massages

Using Castor Oil or Black Jamaican Castor Oils

Scalp cleansing treatments

Apple Cider Vinegar Rinse

Scalp Exfoliation

Brown Sugar Scalp Scrubs – removes dead skin cells which promotes hair growth. Healthy scalp equals healthy hair.
Vitamins
B-Complex

Needed for lowering stress, balancing your mental state, also has the components needed for healthy skin, hair and nails.

Omega 3, 6, and 9

Healthy Fats are a must for healthy hair.
Barleans Fish and Flax Oil
Udo's Oil

Biotin

Water soluble so you don't have to worry about taking to much, but you do want to make sure you drink enough water.  You can read more about Biotin here.
Country Life, my personal favorites, tiny and effective.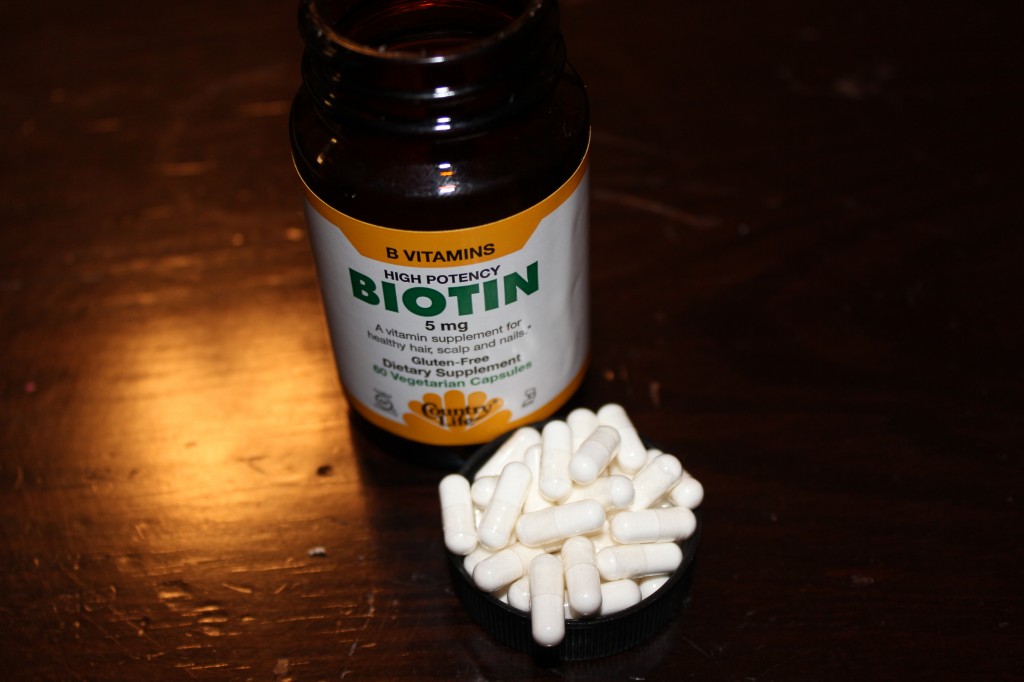 Hair growth supplements

Optional but can be very helpful. Please note if you take a hair growth supplement you will not need to take Biotin, most supplements have Biotin in them.
Healthy Eating
Minimal 3 healthy meals a day

Breakfast being the most important meal, I like to eat my bread/carbs in the AM to assure I burn them off by days end.

Healthy Snacks

Nuts, Vegetables, Salsa, Humus, Avocado

No Fast Food/Fried Food
Drinking 8 glasses of water a day
No Soda
Physical or Mental Time:
Walking
Yoga
Cardio
Weight Training
Meditation
Post Protective Style:
Patience

Don't rush the take down process. Start when you have time and you are well rested.

Detangling

Start at the ends and work your way upward

Removing all Shed Hair

This is honestly the most important step. If the shed hair isn't removed properly it can cause massive tangles similar to dread locks.

Pre – Poo/ Scalp Treatment

Pre – poo to soften the hair. (Must apply after removing shed hair)

Shampoo
Deep Condition
Video: Scalp Care Post Protective Style

Here is this weeks #ProtectiveStylespiration video
 I hope you all found these tips on how to care for your hair and scalp during a protective style helpful. In all we do for the care of our hair, it is nice to slow down and get back to the basics.
I want to take a second to thank our incredible sponsors. Most challenges are just that a challenge but the 30 Day Grow Your Fro Protective Style Challenge is different we have some incredible sponsors offering some even more incredible prizes for those participating. So show our sponsors some love!
Curl Genetics is a natural hair initiative hair extension line that caters kinky,curly, coily and wavy hair textures. Curl Genetics has clip-ins, hair wefts (for a sew in), bulk hair, closures, U-part Wigs and full lace wigs that actually matches ones specific natural hair texture.
"Say no to African in the front and Indian in the back!" Kinky Curly Yaki offers 6 textures for all afro textures; from sleek, fresh from the salon straight of light yaki to the #BigHairDon'tCare kinkiness of our newest texture, afro coily. Permed to natural, we have it all.
Best of luck to all participating,
~Maria Antoinette