Coconut oil is an elixir oil from the gods. It is made when the white coconut meat is crushed in order to release the oil and when released it enhances everything it touches. There are many hair and beauty benefits of coconut oil and you're going to learn what I think are 10 of the most essential. If you haven't included this oil in your daily routine by the end of this post you're going want to.
*Please do a skin test to make sure you're not allergic before you slather it on. If you're not allergic then let's do this!
Use As A Pre-Poo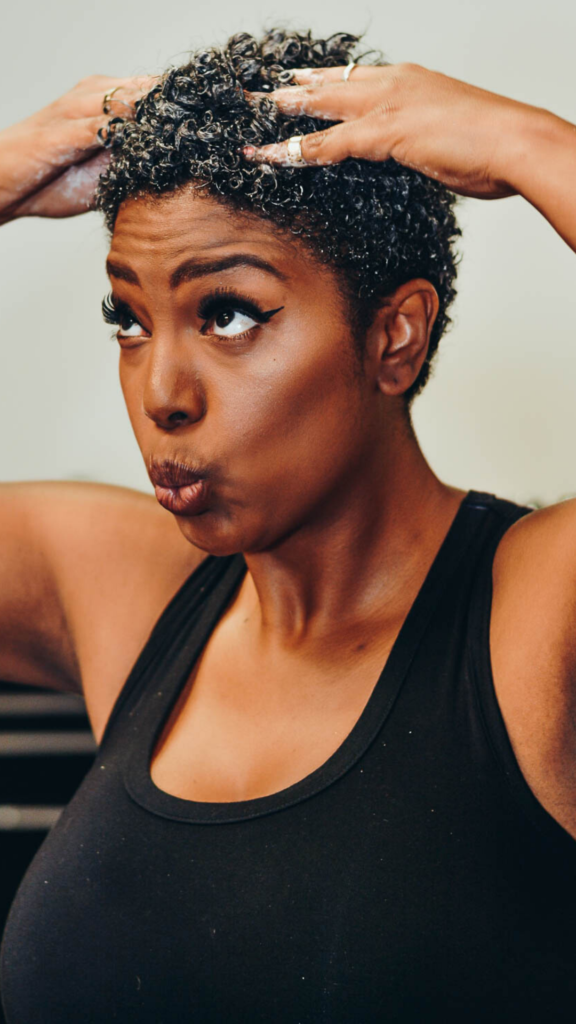 Okay first, let's talk about what a pre-poo is. Pre-poo is short for pre-shampoo. This is a step that takes place a couple of hours or the night before you wash your hair. All you do is apply the coconut oil onto your scalp and hair, root to tip and this will help aid against a stripping your hair of its natural oils and moisture when you wash your hair.
Use As a Hot Oil Treatment
Hot oil treatments help stimulate blood flow which results in hair growth. In addition, hot oil treatments also help with common hair care and styling issues such as dandruff, dry scalp, frizziness, moisture loss, and much more. If you've never done a hot oil treatment I'm going to help you out. It's really simple and easy. Depending on how much hair you have put 5-10 tablespoons of coconut oil in a microwavable bowl and zap it no more than 10-15 seconds (or you can warm it on the stove). Remember you wan it warm not hot to the point it's bubbling. Then section off your hair and massage it into your scalp, working your way down from root to tip. Place a cap or a warm towel over your head for 15-20 minutes, then rinse.
Smoothes Frizzy Hair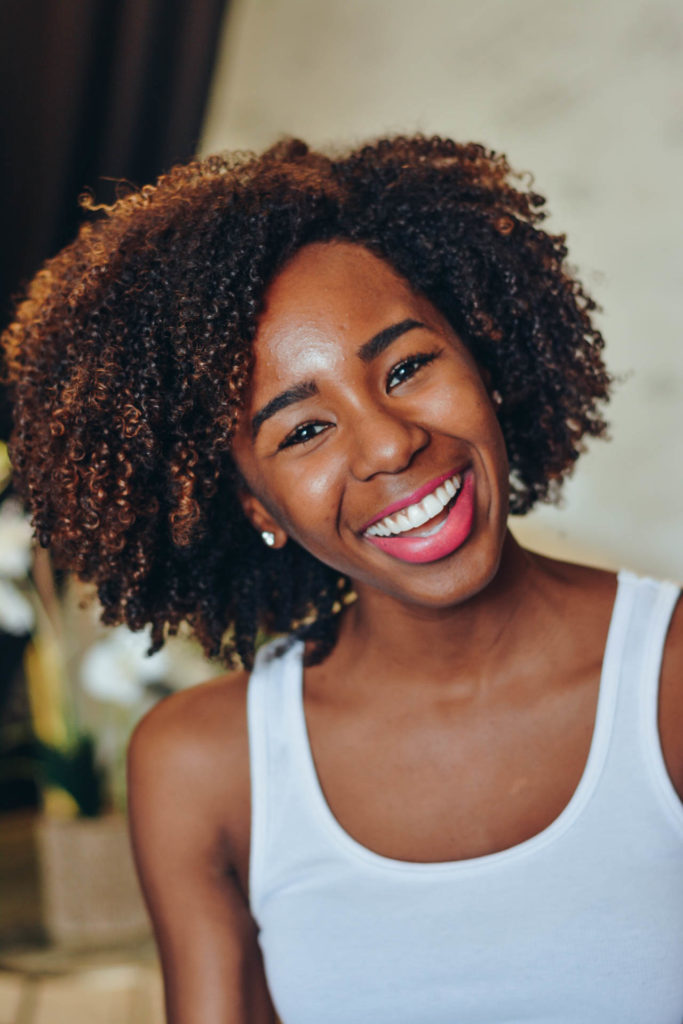 When styling or touching up your hair dip your fingers in a little bit of coconut oil then tend to your hair. This will help smooth your strands and prevent frizz because coconut oil does not let moisture in and smooth out flyaways. And here's something else, not only will it tame frizz it will also define your curls and bring back your hair's luster and radiance.
Use As A Skin Moisturizer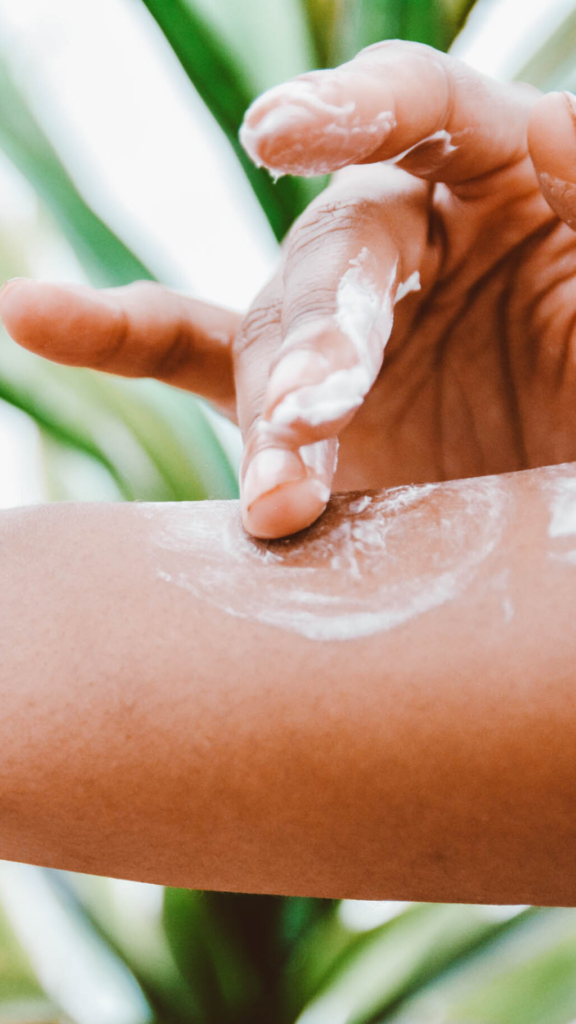 Coconut oil is a great moisturizer so you should think about using it before grabbing that bottle of lotion. You see, some lotions, while they say, will moisturize your skin actually will dry out cause it's not locking in the moisture your skin needs. Hence the reason why you'll be ashy a few hours after applying it. Apply coconut oil as soon as you step out of the shower will ensure you're locking in as much of your skin's moisture as you can, especially in the winter when our skin needs it the most. *Extra tip: Pat your skin dry don't scrub it as you will rub away you're body's natural oils.
Heal Sunburns
This in no way means that you should not be using sunblock because you absolutely should be. But in the event that you do end up getting burned look to coconut oil to help heal your skin afterward. Don't apply it while your skin is still hot. You're going to apply it after you've taken the necessary steps to cool your skin down. Coconut oil is going to, of course, moisturize but also help heal the burned area of your skin and reduce itching and peeling.
Removes Makeup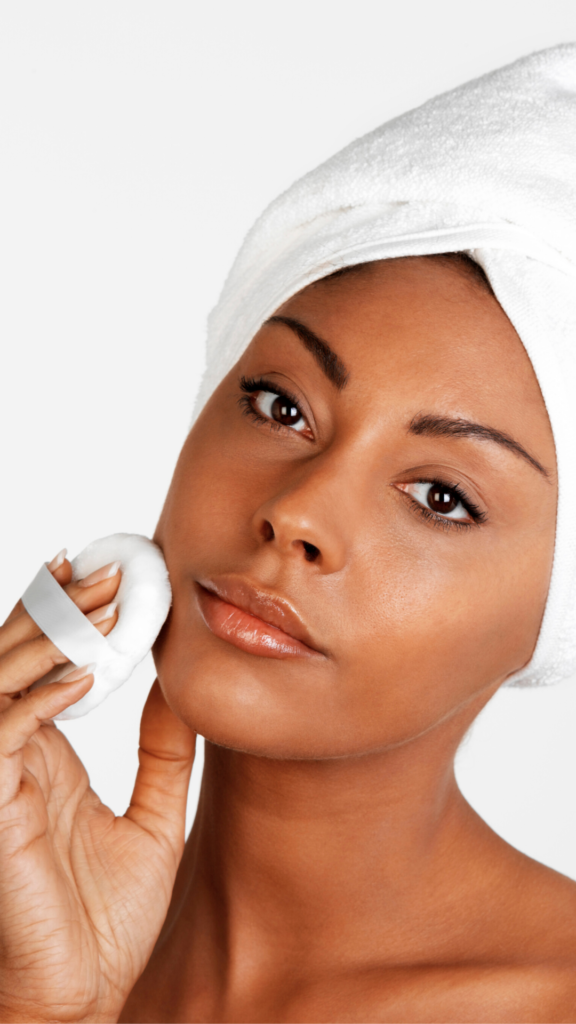 Run of out make-up remover? Not to worry if you have coconut oil then you're in luck. Put a few drops of oil on a cloth makeup remover pad and voilà! Not only will you have removed your makeup you're also moisturizing your face at the same time.
Exfoliates Your Skin
By using two parts coconut oil and one part brown sugar you will make the ultimate body scrub. This all-natural exfoliate will not only leave your skin feeling soft and smelling delicious. I make a great DIY salt scrub that's worth checking out.
Protects Your Nails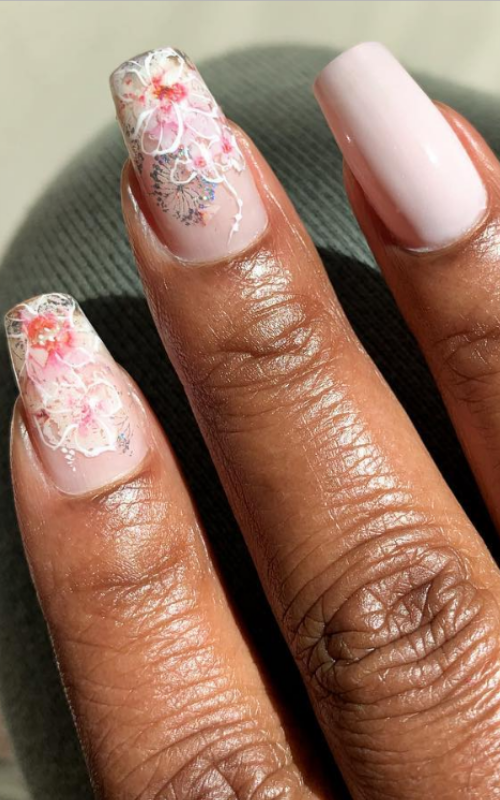 Coconut oil does wonders for your nails, specifically your cuticles. By rubbing it into your nails and let it sit for a couple of moments so that the oil can seep into the skin. This is going to help moisturize cuticles to prevent drying and fight against hangnails.
Use As A Shaving Oil

I know a lot of people go the wax route but there still are some women who choose to shave, so this one is for them. By using coconut oil to shave it's going to ensure that you get a super close shave. This has two benefits: 1. You can go longer between shaves and 2. it's going to leave your skin feeling like silk. *Extra tip: Use a men's razors as they have up to five blades, they're also sharper than women's blades, and are cheaper cause they are not affected by the pink tax.
Natural Mouthwash And Toothpaste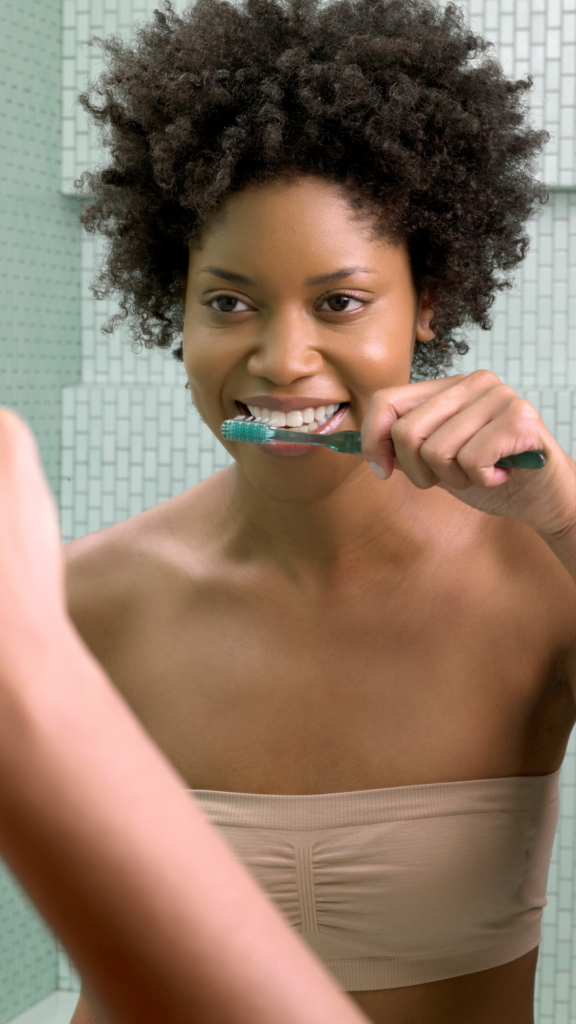 The acids found in coconut oil means it can be used as either mouthwash (a process known as oil pulling) or toothpaste to help remove bacteria from your mouth. To use as a mouthwash put a tablespoon of coconut oil in your mouth and swish it around for 15-20 minutes then spit it out. As a toothpaste, you're going to need baking soda and mint essential oil in addition to the coconut oil. Healthline has a great toothpaste recipe which calls for, 0.5 cups of coconut oil, a tablespoon of baking soda, and 10–20 drops of peppermint or cinnamon essential oil.

What are some other hair and beauty benefits of coconut oil that you're familiar with? Share with me in the comments below.
The following two tabs change content below.
Maria Antionette is a professional hairstylist, DIY creator and fashion lover with a belief that beauty can be fun, easy and simple.
Latest posts by Maria Antoinette (see all)