When I first started my natural hair journey I would always hear and read about low manipulation hairstyles and protective styles.  In my opinion a low manipulation hairstyle is simply a way of styling the hair that puts little to no stress or tension on the hair. Protective styles on the other hand are styles that I believe can last anywhere from 3 days up until a couple of months. One thing that you want to really focus on with protective styles is the ability to "protect" your ends. The ends of your hair are the most fragile and so it is very important that you are gentle with them. When we repetitively put stress and tension on our hair as well as neglect our ends, we put our hair in jeopardy of suffering damage such as shedding and split ends.
As it turns out these two terms have been very beneficial not only to my family's hair journey but also to my sanity! I believe every mother can agree that taming three heads everyday is a nightmare. Unfortunately that is what I am up against, three heads full of hair. Now that school is officially back in session, I look for styles that I can implement that will last each one a full week. My favorite low manipulation protective hairstyle are two strand twists. They typically can easily last a full week and have the versatility to be styled numerous ways.  Before we actually get to how I style my daughters' twists, let me first take you through what you need to do beforehand to ensure a successful outcome!
Advertisement
Wash hair first…
Whenever you are starting a new protective style it is important to start on clean hair. Can you imagine styling on dirty hair and as a result on day 2 you end up with unnecessary product build up? Or your scalp is itching so bad that you mess up the hairstyle because of excessive scratching? Now just imagine this happening on a toddler or young child who is extremely active and careless when it comes to their hair (gasp). I know, total disaster! When I'm washing their hair I like to think about the concept of starting something on a good foundation. In this case, clean hair and a clean scalp are the foundation and a major determining factor to the success of the twists.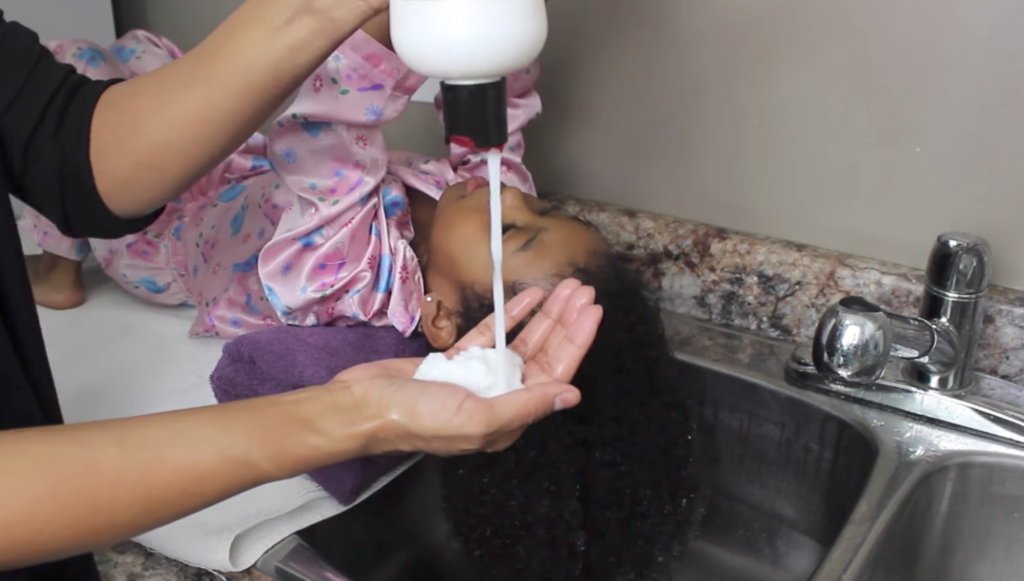 Detangle hair…
Most of the hard work comes in during this step. On a positive note if you are utilizing twists as a weekly hairstyle (or another protective style) chances are that detangling the hair will not be as difficult.  After you determine the hair texture you can decide whether or not it is best to detangle on dry hair prior to washing (also known as prepooing) or to do so while the hair is soaking wet. I prefer to detangle our hair while it is wet during the washing process.
Using a shampoo and conditioner that provides a significant amount of slip always helps to glide through the hair. I am currently loving the Cantu Quinoa Shampoo and Conditioner. Although this is a line specifically for color treated hair, quinoa extract is packed with other impressive hair benefits. According to http://www.stylecraze.com/articles/benefits-of-quinoa-for-skin-hair-and-health/ quinoa extract contains 9 essential amino acids, promotes hair growth, protects the hair follicles, and it also leaves my hair soft!
Choose tools…
Choosing beneficial hair tools will also help make this process go more smoothly. My top items to use are the Denman brush, alligator clips, and also a wide tooth comb. I mainly only use the wide tooth comb and clips for sectioning the hair before detangling with the brush.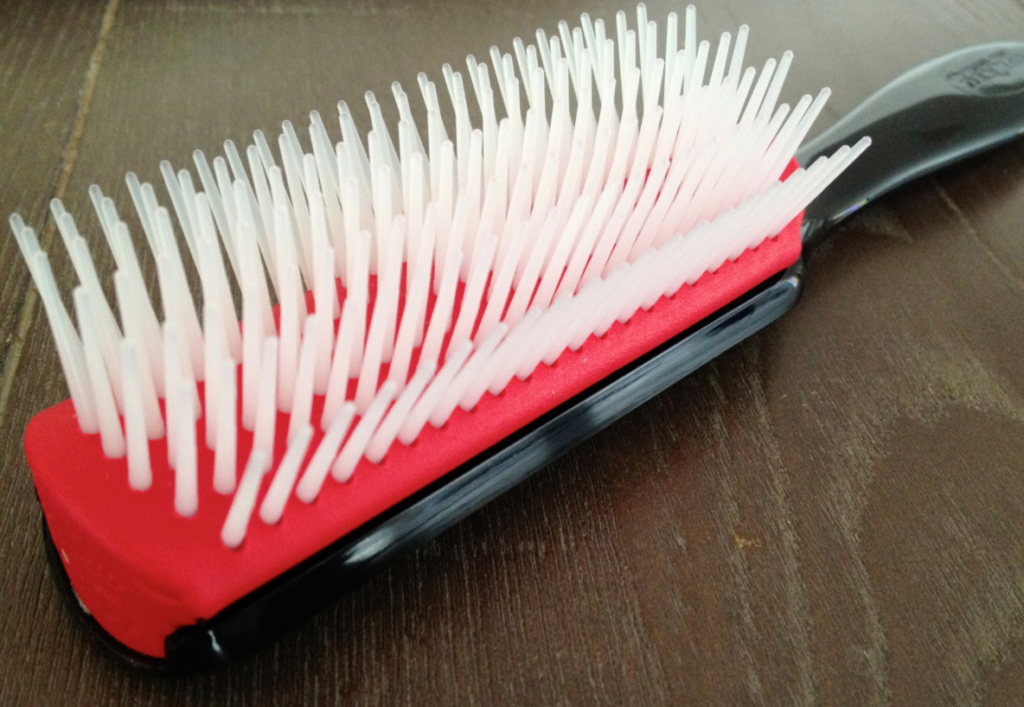 Choose products…
I think it is safe to say that at least 75% of people with natural hair are product junkies! If you happen to fall into that 75% category, this step may or may not give you a headache! In the past, some twists have failed because I used products that were not a good fit for our hair texture. Although our textures range from 3b-4b, our hair thrives off of water based products and avocado oil.
Using products that do not suit your hair texture can result in your hair appearing dull, limp, and feeling heavy. Reading your product labels is very important when choosing what to put into your hair. From my experience checking specifically for the presence of silicones and particular alcohols has helped me to quickly identify and eliminate potential products. Do not equate the cost of a product to how effective it will be on your hair.
Thank you so much for reading! Remember to always be gentle with your hair, especially your ends. Now that we have gone over the prepping basics next time we can dive into twisting the hair and different styling options! What is your favorite low manipulation protective style and what products are you currently loving?
To keep up with our family hair journey follow me on Instagram @intobritsworld
The following two tabs change content below.
Brittany Spencer is a full time wife and mother who has a heart for spreading awareness for autism and holistic health. She believes that finding the balance within yourself can unlock not only your purpose but also your full potential. Her passion for holistic health is the inspiration behind her blog and her all natural and organic product line, Curfew. You can find her at www.intobritsworld.com or IG: @intobritsworld
Latest posts by Brittany Spencer (see all)