Valentine's Day is the perfect excuse for your children to have a sweet treat. Unfortunately, most of these treats include artificial colors and refined sugars. Boooooooo! So instead of giving them the typical processed box candy here are some of my favorite healthier sweet treat options that you and your children can also make together.
Peanut Butter & Honey Rice Krispy Treat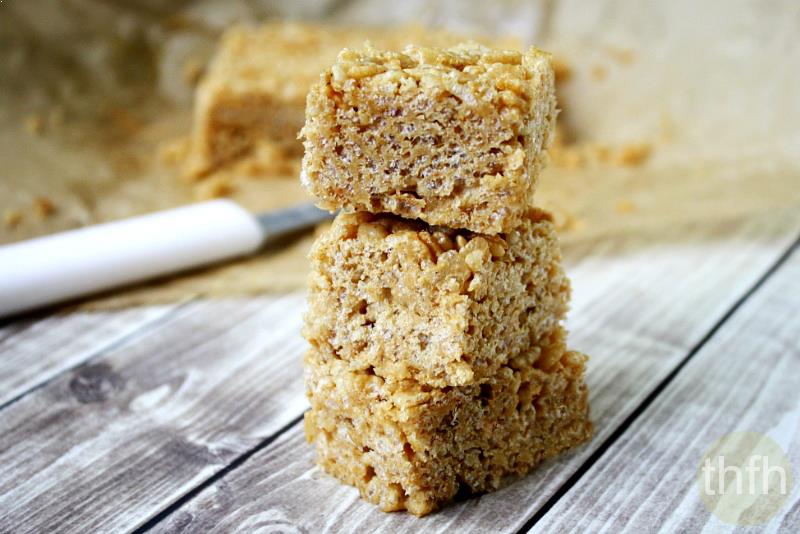 Credit: The Healthy Family & Home
I am sure we can all agree rice krispy treats are delicious, however; the ingredients are not the best. So when I stumbled across this peanut butter & honey rice krispy treat recipe, I lost my mind. Isn't it just the best when you can indulge without feeling guilty??
Check out this recipe I found over on https://thehealthyfamilyandhome.com/vegan-peanut-butter-rice-crispy-treats/.
Fruit Leather
What child doesn't love a fruit roll-up?? As kids, my siblings and I would sneak and eat an entire box in a day and pretend like we had no idea what happened to it. (I know, we were terrible!). Imagine my excitement when I realized that I could make a healthy fruit roll up substitute with just a few ingredients. #WINNING. Fruit leather is probably our daughters' favorite item to pack in their lunch. Typically when I make batches of it, it never actually makes it to their lunchbox. The base recipe includes one cup of fruit and bam that's it! From there puree your fruit in a blender and then make a thin layer on your silicone baking mat. Pop it in the oven on the lowest setting and let it cook for 1.5-2.5 hours. Time will vary based on the type of oven and of course the lowest temperature setting on your oven.
Black Bean Brownies
There is no way that we can make it through Valentine's Day without a little bit of chocolate! Now I know you are already skeptical about this recipe considering you read the words "black beans" in the title (I don't blame you), but it is 2018 sis, don't knock it until you try it, right? Not only is this dessert a guilt-free treat, it is also packed with protein, fiber, and the amazing superfood – cacao. Did I mention this recipe is plant-based?? 
For the full recipe check out http://www.intobritsworld.com/blog/vegan-black-bean-brownies.
Froyo Bites
This recipe is so amazing because you literally only need two ingredients. If you are anything like me time is not always on our side, so quick and simple ideas like the froyo bites are a dream come true. Simply combine mashed up fruit with yogurt, place it in a mold, pop it in the freezer, and BOOM you have just created magic.
Check out Brooke McLay's article on Babble to get her full froyo bites recipe https://www.babble.com/best-recipes/food-hack-2-ingredient-froyo-bites/.
Fruit Skewers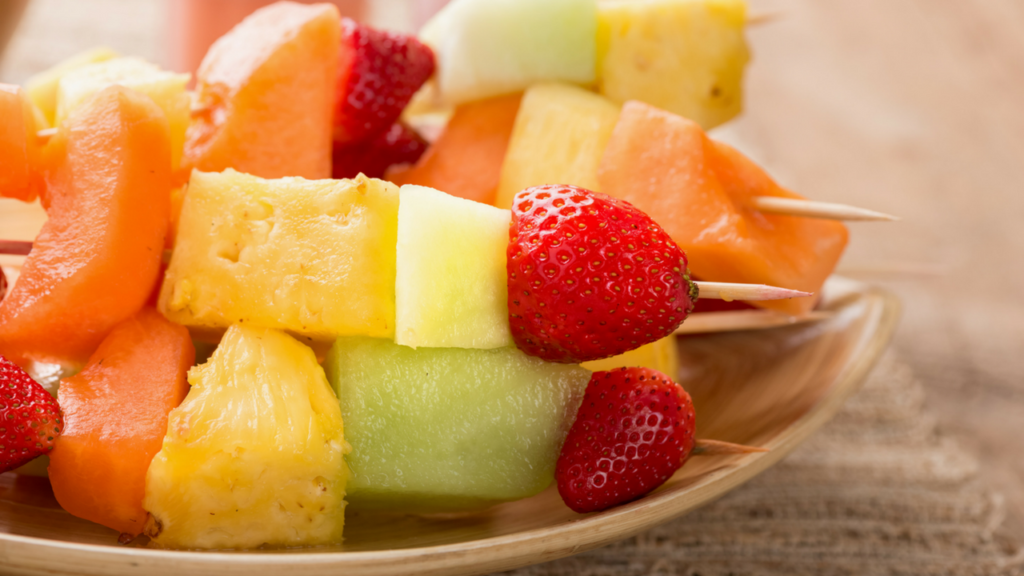 A simple treat to make is a fruit skewer. You can pick up heart-shaped cookie cutters from hobby lobby, the dollar tree, target etc., and use them to cut out pieces of fruit. After you cut up the fruit you can use the leftover pieces to make some delicious fruit leather! You know we cannot just let good food go to waste. Watermelon, strawberries, and pineapples are all great choices for this dessert treat.
Thank you so much for reading! Which healthy Valentine's Day recipe are you excited to try? Check out more of healthy recipes over on intobritsworld.com.
If you're a chocolate lover and you're worried about overindulging, here are some healthy ways to enjoy chocolate while keeping fit.
The following two tabs change content below.
Brittany Spencer is a full time wife and mother who has a heart for spreading awareness for autism and holistic health. She believes that finding the balance within yourself can unlock not only your purpose but also your full potential. Her passion for holistic health is the inspiration behind her blog and her all natural and organic product line, Curfew. You can find her at www.intobritsworld.com or IG: @intobritsworld
Latest posts by Brittany Spencer (see all)