I have a recipe for you all that is perfect for the Autumn season; a savory, jam packed soup that is sure to please meat eaters as well. I came up with this recipe to spice up my vegetarian diet, it was boring me to eat salads all the time. Feel free to substitute meat though, chicken or beef would work well here. Let's get started!
What You Will Need: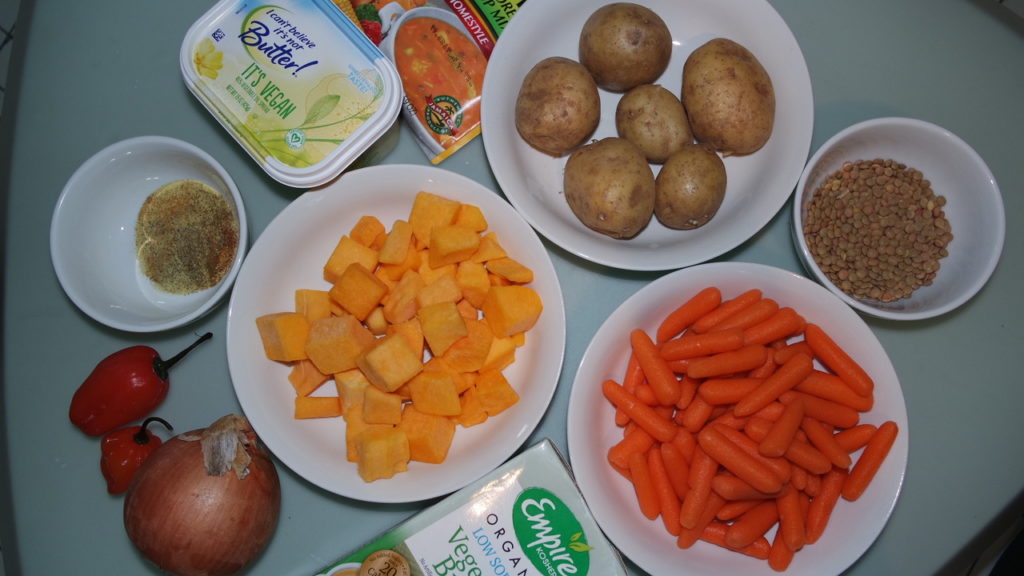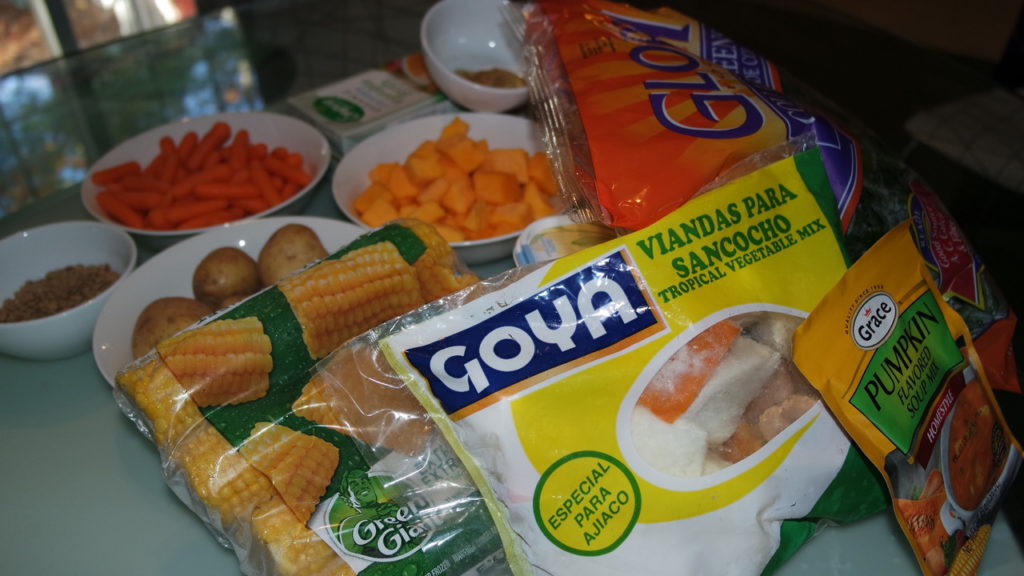 1 large onion (chopped)
1 habanero or scotch bonnet pepper (optional, substitute any bell pepper of your choice)
1 butternut squash (I get the pre-cut pack from the grocery)
½ bag of baby carrots
1/3 cup of lentils
6 small potatoes
1-2 tablespoons of butter (I used a vegan one)
Dry seasoning mix: a dash of adobo, cumin, black pepper, seasoned salt, and cayenne pepper)
Grace Pumpkin Flavored Soup Mix
Goya Tropical Veggie Mix (I find mine in the freezer section of the grocery) It has pumpkin, cassava, yam, sweet potato and plantain. You can also buy these things fresh and cut them up yourself, but the frozen bag cuts down prep time!
Handful of any leafy greens, I used collards
Corn (frozen in the bag is fine)
1 box of low sodium veggie stock
Salt to taste
Here are the steps:
Melt the tablespoons of butter in your pot.
Add onions and hot peppers and/or bell peppers.
Sauté until onions are translucent.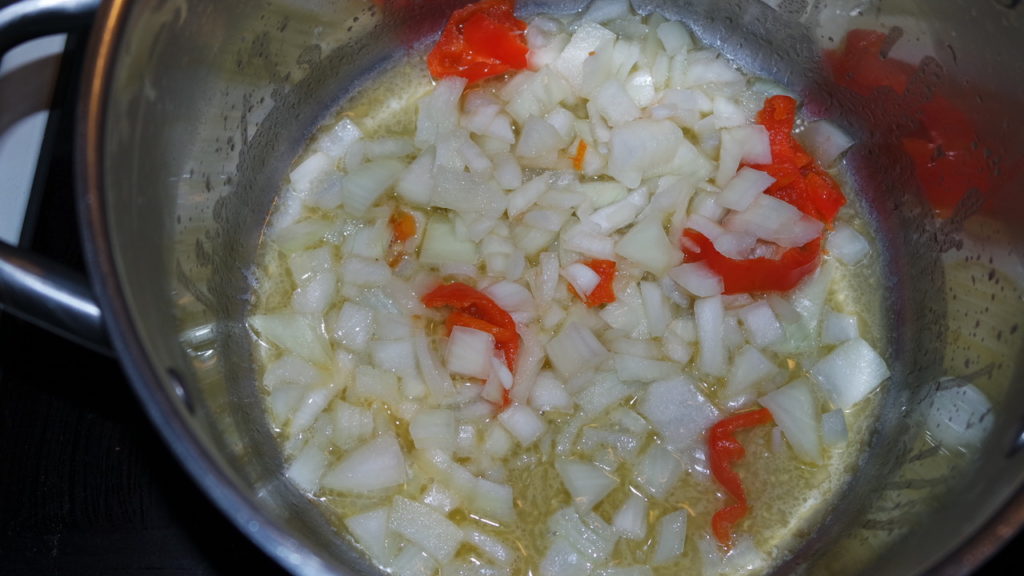 Pour in veggie stock, then your dry seasoning.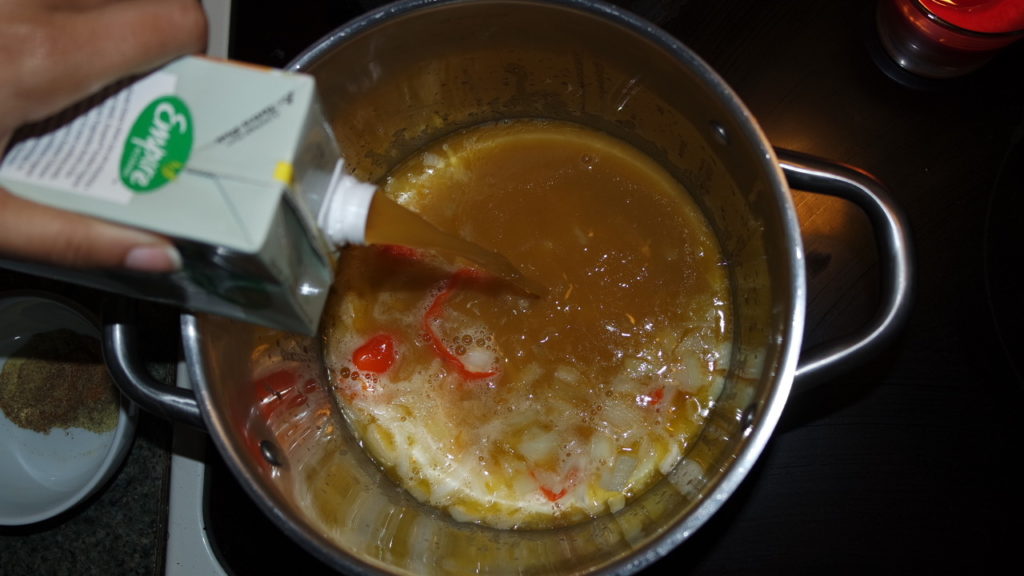 Add frozen tropical veggie mix, and potatoes (these things will take the longest to cook).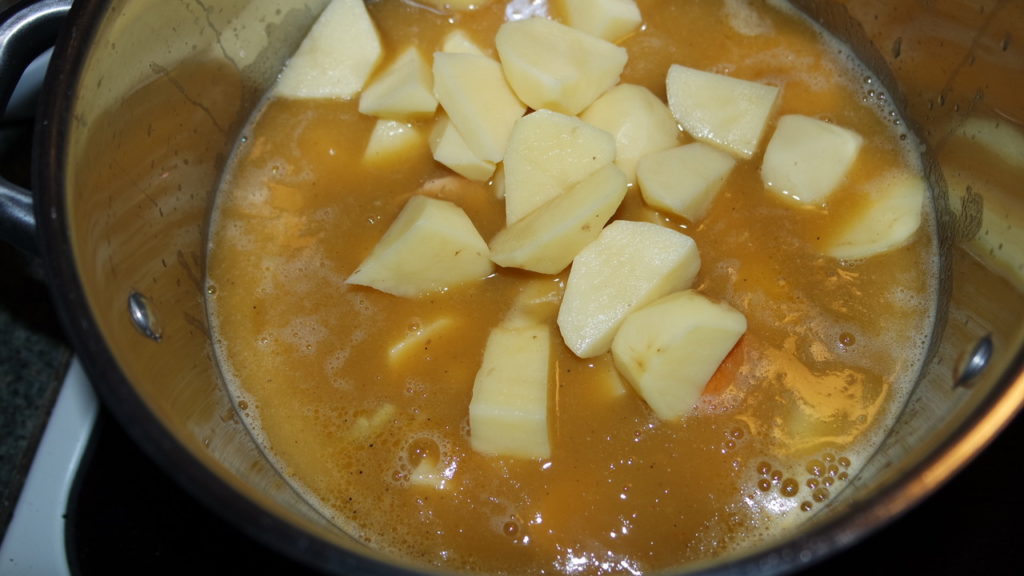 Add water to cover the top, let simmer on medium heat for about 20 mins.
Add pumpkin soup flavor mix.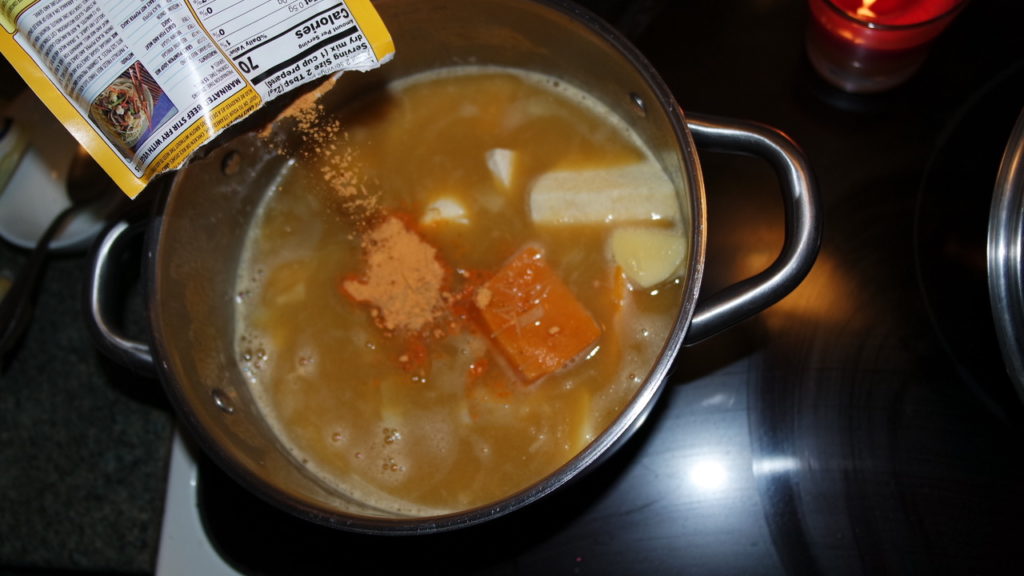 Add butternut squash and carrots, let simmer another 20 mins.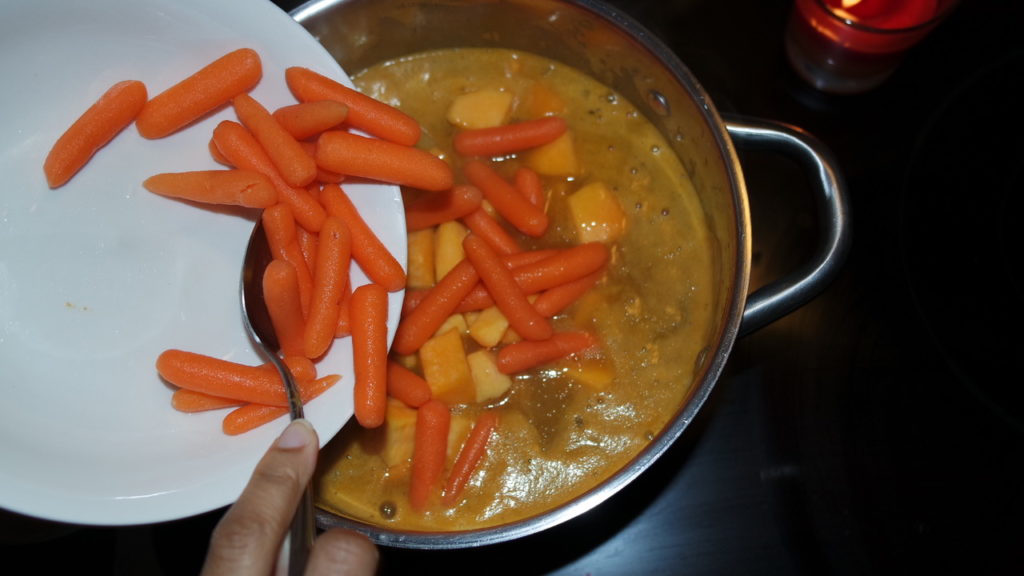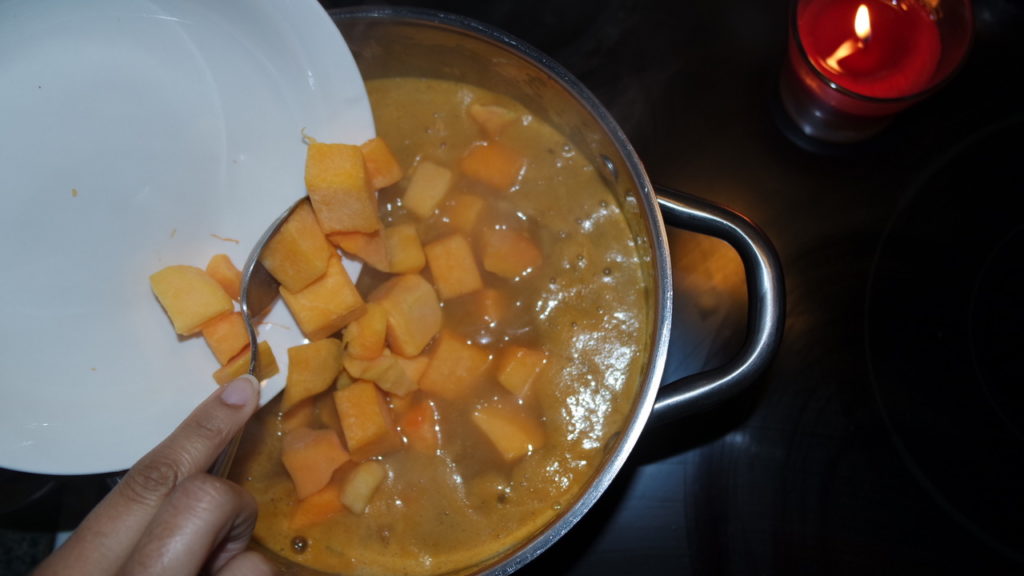 Add lentils, simmer again.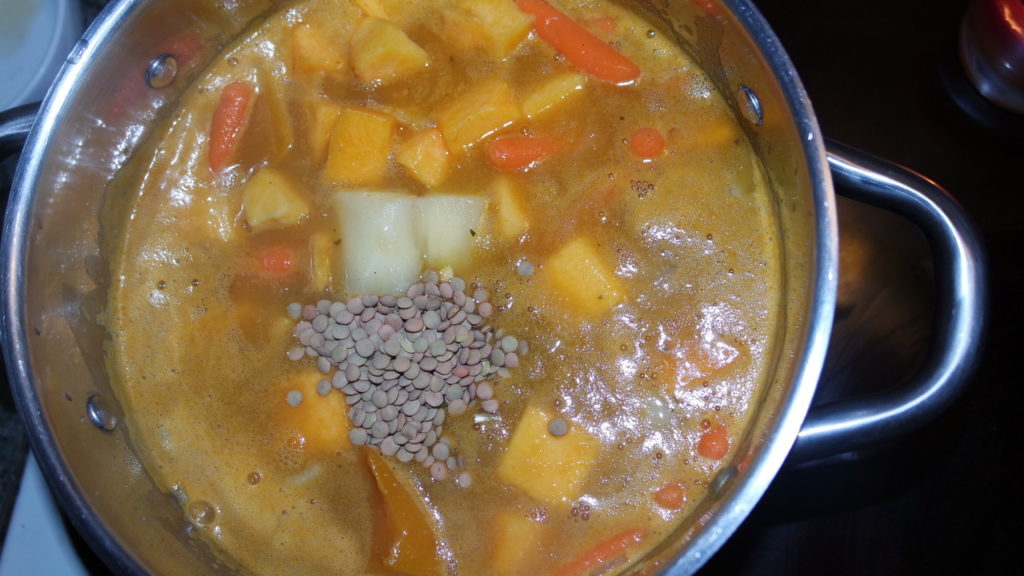 Add collards (they will wilt, so add as much as your heart desires).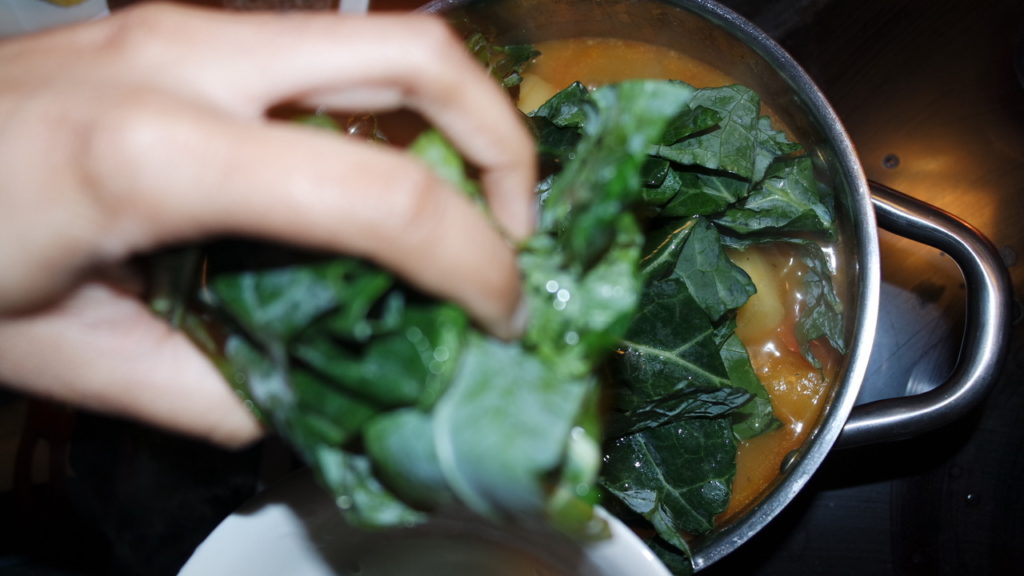 At this point you are stirring, tasting for salt, and making sure everything is soft. The veggies should be soft enough to put your spoon through, but not too mashed away and soggy. You may also want to add water after you add the veggies, depending on how thick you like your soup.
Here's how the soup looks when it's all done and plated.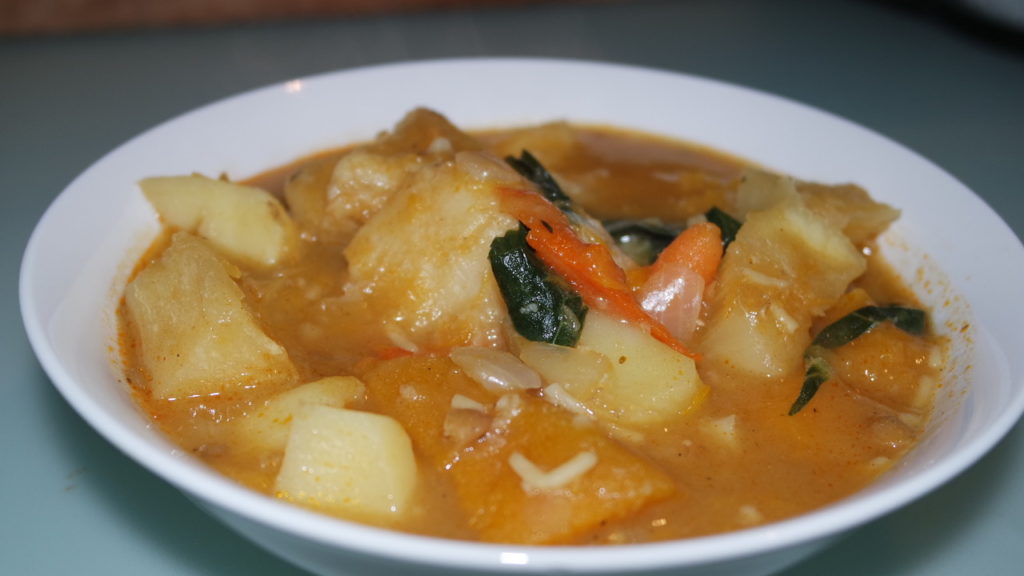 Now you may have noticed that I had mini ears of corn on the cob in the preparation photo, but I ended up not adding them because as you saw, my pot was jam packed. Although, I wish I had bought the loose kernels in the bag. I really thought I could squeeze them in the pot. I won't pass them up next time.
I hope you all enjoy, let me know if you try the recipe! Share your bowls using #TMABlog on social media.
The following two tabs change content below.
Hi there, my name is Karese and I'm a lifestyle blogger, who lives to find amazing fashion at affordable prices. I am a devoted wife, and Mom to my two sons, Caleb & Joshua. I started my blog, 3TheChicWay.Com, to share all my latest style picks, discuss parenting, and to inspire Mother's everywhere to remain chic after Motherhood! Follow my daily life on Instagram @3TheChicWay!
Latest posts by Karese Henry-Adediran (see all)