The holiday season is here and it's time to celebrate! Whether it's with friends, family, or coworkers, the holidays consists of hosting dinners and going all out with elaborate meals. Now we all know that these meals are not necessarily the healthiest – and typically everyone's dietary restrictions get thrown out the window when we see the spread at these gatherings. One of my biggest weaknesses is desserts. It is the most tempting of all the foods and likely to be the unhealthiest. Because it is full of all kind of sugars and butters that leave you regretting your choice heading into the New Year.
What if I were to tell you that I have the perfect dessert for you to add to the table and it will be a big hit? Not only is it a healthier option, but it also vegan and dairy free!
Being that my parents are both from down south, I have been fortunate enough to experience sweets such as banana pudding, sweet potato pie, and my personal favorite candied yams. Since I was younger, I've been taught how to make candied yams with marshmallows and sweet potato pies. Because I love sweet potatoes, I decided to make a healthy alternative – sweet potato casserole!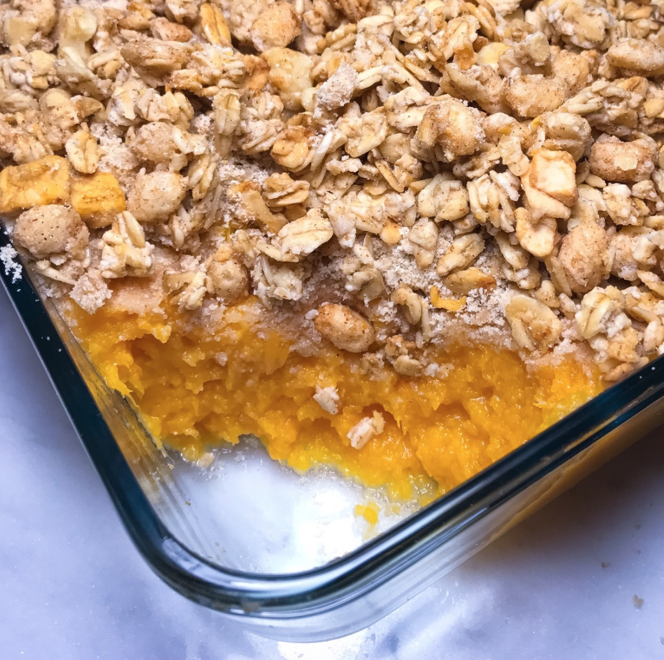 Sweet potatoes are naturally sweet and require very little manipulation to satisfy your taste buds. You'll only need to add vanilla coconut milk and coconut oil because this allows the consistency to be less thick and more creamy. To give it extra flavor, I chose to include agave sweetener. The sweetener serves as replacement for the sugar in this recipe.
Ingredients
(Serving up to 5 people):
4 Medium Sized Sweet Potatoes
1 ½ Cup of Coconut Milk
1 Tablespoon of Coconut Oil
1 Tablespoon of Agave Sweetener
Crust Topping:
2 Tablespoons of Rolled Oats
1 ½ Cup of Granola and Pecans
1 Tablespoon of Agave Sweetener (Optional)
Directions:
Sweet Potato Casserole:
1. Preheat oven at 350 degrees.
2. Boil sweet potatoes in water until you're fully capable of peeling off the skin.
3. Once peeled, place in container/bowl of your choice, mash the sweet potatoes so there are no more solid pieces left.
4. Add coconut milk, coconut oil, and agave sweetener until fully mixed in with the sweet potatoes.
5. Place mixed sweet potato in pan and evenly distribute it throughout.
I wanted to make a crunchy topping to give me that "crust-like" feeling. I chose to use oatmeal and a mixture of granola and pecans because I knew this would delight my taste buds. Although this is optional, I know adding this extra bonus will help your guests forget all about marshmallows and high calorie toppings for your delicious dessert! Be sure to take a look at the full recipe below.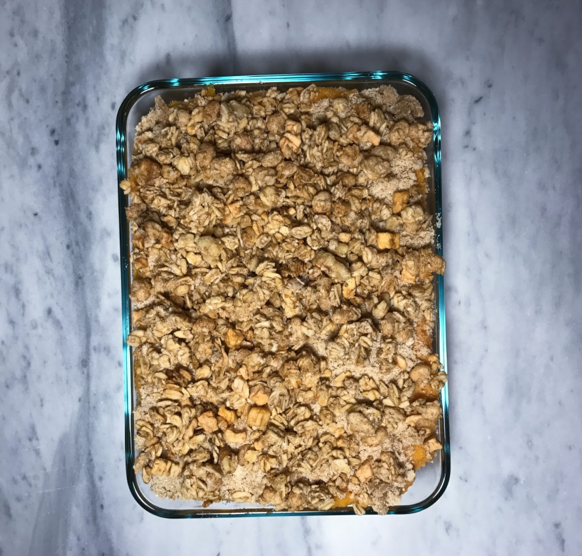 Topping:
1. Grind granola, pecans, oatmeal, and agave sweetener together in a grinder (I used my Nutribullet grinder blade).
2. Place on top of finished sweet potato in your pan.
3. Add extra nuts and oats on top for a crunchier texture.
4. Place finished casserole in your preheated oven for about 5-10 minutes. This will allow all the ingredients to soften together.
 I'm sure that everyone will be contacting you to make a sweet potato casserole. So get ready to make it, not only for this holiday season; but for the next office potluck or family dinner. I guarantee it will be a hit all around! Enjoy!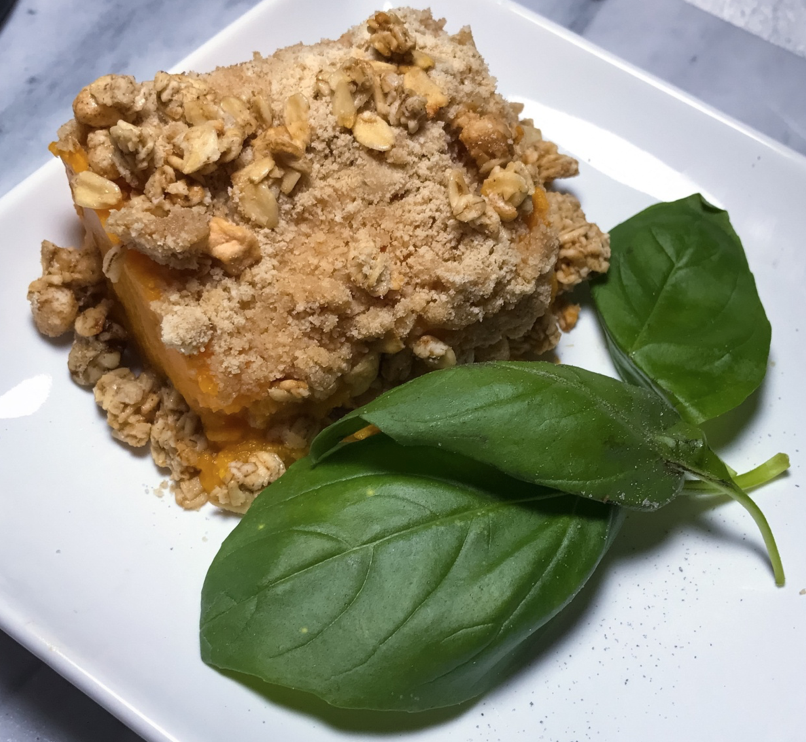 The following two tabs change content below.
April Christina is a health and wellness blogger that resides in New York City. After being diagnosed with endometriosis back in 2010, she decided to turn her passion into purpose by educating people that adopting a healthier lifestyle can be fun and invigorating. April is a firm believer that loving yourself and your body comes from within first before it can be shown outwardly. She continues to inspire people on her website endoNme.com and Instagram platform @endoNme.
Latest posts by April Christina (see all)