As a newlywed myself, I know that besides your wedding dress, finding the right venue is key. For anyone that is married – or even for the ladies that have their dream wedding in their head, we know what we think about most. And that is where we'll get married! I want to say that I went to over ten venues, before realizing that enough was enough and I had to solidify a place before my wedding date was no longer available.
I opted for a traditional ceremony at my church and reception at another location. While others opt to have everything at one venue. No matter what your decision is, we all know that venues are tailor made with the couple in mind. No place is off limits. Upon researching locations, I realized that there are various unique venues couples have decided to wed. I've compiled my top four that I know you would enjoy – and make you think about!
Under Water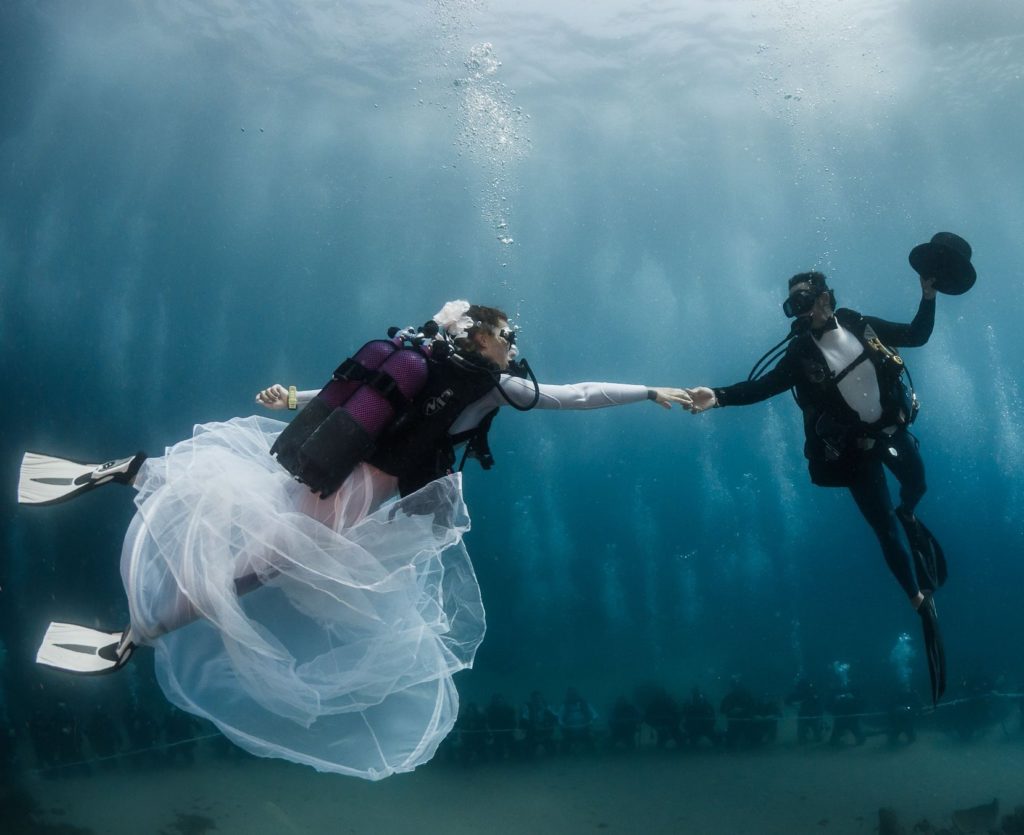 Who doesn't love 'Say Yes To The Dress' on WeTV! I know I do. I watch every episode; including the marathons. I can never get tired of them. I learned all about dresses watching this show! On one episode, a couple was having their wedding under water. I was shocked because I would have never thought of this – or that it could be pulled off. But when I saw the actual ceremony, I thought it was clever and unique.
Public Library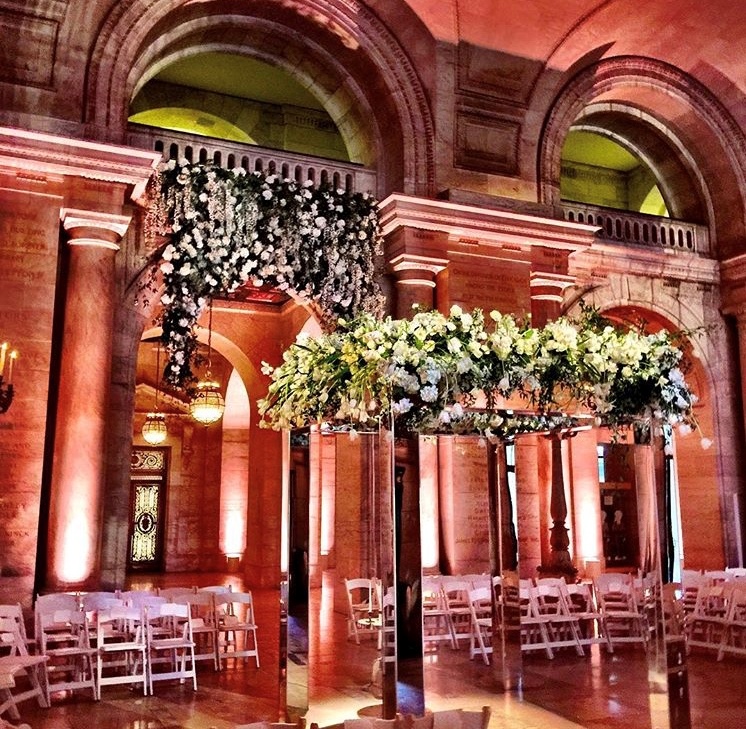 All of the well-known public libraries have a timeless look associated with it. Not only can you have your wedding there, but it would be an amazing backdrop for your reception. Both inside and out. This location is for the lovers of books and high ceilings. I love venues with high ceilings because it gives you depth and dimensions to decorations for your wedding. More importantly, a library has amazing lighting for your photographs – which is extremely important for your big day.
Museum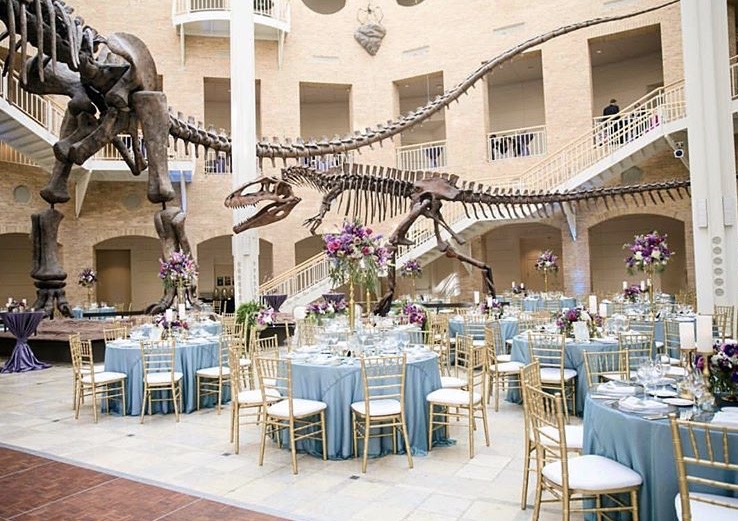 If you are an artistic person, this will be the venue for you. The ambiance of museums is amazing. With so many different exhibits to choose in a museum, the beauty in this is great art on its own. That means less set up needed for decorations because the art will speak for itself.
As I think back to all the places I looked to for various inspiration, I've realized that there is no 'cookie cutter' way to your wedding day. That is why it is YOUR day! What matters is that you fall in love with your location because it is a once in a lifetime day that you can never take back. More importantly, if you and your husband to be are happy then you are on the road to a lifetime of happiness!
Where did you get married? Comment below. I'd love to know. Be sure to follow me on IG @imaprilchristina and look at my wedding pictures and videos!
The following two tabs change content below.
April Christina is a health and wellness blogger that resides in New York City. After being diagnosed with endometriosis back in 2010, she decided to turn her passion into purpose by educating people that adopting a healthier lifestyle can be fun and invigorating. April is a firm believer that loving yourself and your body comes from within first before it can be shown outwardly. She continues to inspire people on her website endoNme.com and Instagram platform @endoNme.
Latest posts by April Christina (see all)