I love straightening my natural tresses. Although I do not do it often, I enjoy the versatility it brings. It makes me feel like a different person, while still being myself. There are various ways one can straighten their mane, but I enjoy a silk press. It leaves my hair bouncy, and I have less maintenance to do until I am ready to wash my hair again.
How many of you naturalistas straighten your hair? If not, why? Is it because you're afraid of heat damage? Or are you afraid of what others will say about your natural hair journey? I have some pointers below that will give you more confidence if you are thinking that applying heat to your hair questions your "natural hair card."
It's Just Heat!
The reason why I say that is because it is just heat! Now we all know that there can be heat damage (if not done properly), and that is another topic. If you need help on how to limit heat usage check out my post to gain some tips on that. Applying heat alters the composition of your hair temporarily. We must make sure we continue to use the word temporary because it is for a moment. I know for me personally, once my hair is straight I look forward to the next wash day and watch my transformation!
You Can Wash Your Hair!
It goes back to its NATURAL state! A temporary change does not mean a permanent one. I have had some people in the past ask me if straight hair makes me want to transition back to processed hair. The answer is certainly – NO! I do deep condition my hair after a silk press. I feel like, after that, great TLC is needed for my next curly hairstyle.
You Are Still Natural!
This is one thought that differs from one person to the next. And that's totally fine! There is no one answer for this. It is preference and what being natural means to you. There is no one way to have your hair in this natural hair community. Whether my hair is straightened or curly, I still identify with being natural.
Don't ever let anyone take away your journey being natural as not yours. This ride will be filled with wash and go's, twist outs, and silk presses! And that is what makes us so unique. We create various styles like straightening our hair for the greatest switch up and style. I've included below some amazing naturalistas that rock their curly tresses and did the straight hair glam for us. Enjoy and let me know what style you'd like to try on your own mane!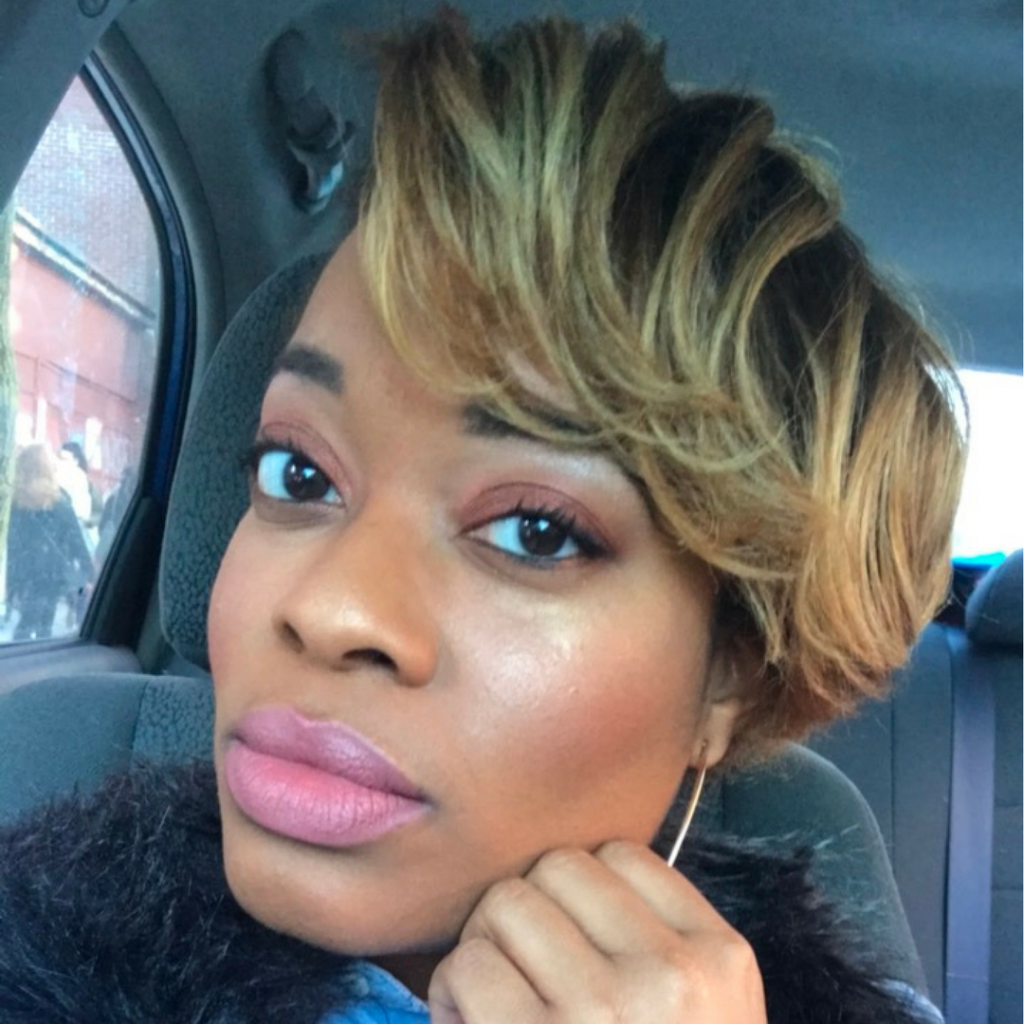 Credit: @imaprilchristina (It's me!)
You can catch other natural hairstyle tips on my IG @imaprilchristina
The following two tabs change content below.
April Christina is a health and wellness blogger that resides in New York City. After being diagnosed with endometriosis back in 2010, she decided to turn her passion into purpose by educating people that adopting a healthier lifestyle can be fun and invigorating. April is a firm believer that loving yourself and your body comes from within first before it can be shown outwardly. She continues to inspire people on her website endoNme.com and Instagram platform @endoNme.
Latest posts by April Christina (see all)