When I first started out in my natural hair journey, you either had long hair or short hair. Sometimes it was hard to find a style that worked for you. There was no in between and that frustrated me. I felt like I needed a rubric to master being a part of the natural hair community. Being comfortable in my natural hair journey, allowed me to realize how I felt about my tresses is all that matters. When I chose to have short natural hair, I must admit I missed my pony tail. Processed hair felt easier to maintain. Now it seems as if everyone I know and follow on social media are adapting to the tunes of 'I Am Not My Hair' campaign. I was now liberated with my new "natural state of mind."
Healthy hair does not lie in the length of your hair, but rather how you like to maintain your tresses. At first short hair seemed impossible to manage. But when I came across different hairstyles, that were not only unique to my style but weren't time consuming, that the impossible became possible.  There are so many cuts for you to explore! I love short natural hair! There are many women out here slaying the game of the almighty short natural hair. Look at a few of the ones I love right now:
 IG @daynabolden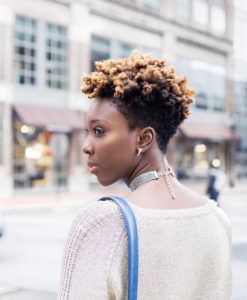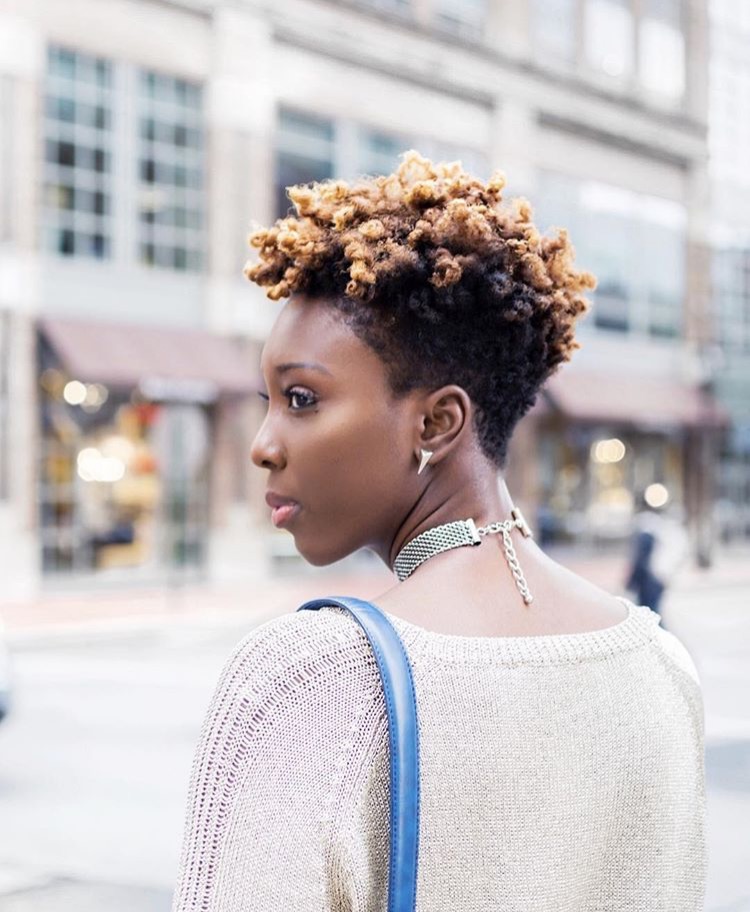 This bombshell Dayna has an amazing cut. This style is for anyone who wants to keep some length, yet do something different, this is for you. This style is not only tapered off at the top, but is also shaved. This cut gives versatility of a big chop with a substantial amount of hair to still style with.
IG @ilovealimara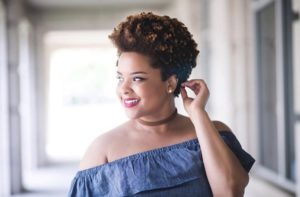 If you want to cut your mane like Anissa has done, this would be a perfect style for you! Various styles such as a twist out or coils can be done with this shape. Whichever you prefer, it will still make people's head turn!
IG @naturalhairrebel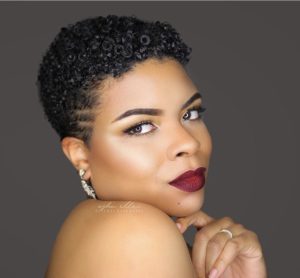 The is one of my favorite styles from Asha Elle – the edgy short hairstyle! This is not only great for a big chop, but if you want a shaved style as well.
IG @niahope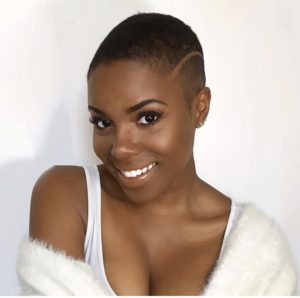 This is the ultimate definition of a short hairstyle. You can take the all or nothing approach like Nia Hope has done. This chic fade are for the daring naturalistas that are willing to take their short tresses to another level.
I know some of us are concerned that short hair may not fit our look or go with our face. But there are a few realizations we need to come to. Your hair can grow back – stronger and healthier. That means it won't be a permanent look if you don't like it. When I initially big chopped my hair grew back healthier. It made me appreciate the myself on another level that I've never experienced. There are different styles for every person that will make you feel confident and empowered by natural, short, and healthy tresses. Short natural hair is a statement on its own. Everyone will recognize your bold and daring decision to awaken the inner queen in you!
The following two tabs change content below.
April Christina is a health and wellness blogger that resides in New York City. After being diagnosed with endometriosis back in 2010, she decided to turn her passion into purpose by educating people that adopting a healthier lifestyle can be fun and invigorating. April is a firm believer that loving yourself and your body comes from within first before it can be shown outwardly. She continues to inspire people on her website endoNme.com and Instagram platform @endoNme.
Latest posts by April Christina (see all)