I've been a lover of brides since I successfully executed my flower girl duties (not to toot my own horn or anything) when I was six years old for a family friend's wedding. The vision of our friend, Dorcas, arrayed in endless white, accompanied by her groom and a bright, happy smile, is an image I'll always remember. This love hasn't ended by any means; to this day, when the bride enters the room, I pay attention. Even better, I've seen on social media that many brides have been showcasing their natural hair on their special day, and these styles have been nothing short of gorgeous and creative. Here are some natural hair brides and their styles that have caught my eye and may provide some inspiration for a few brides-to-be: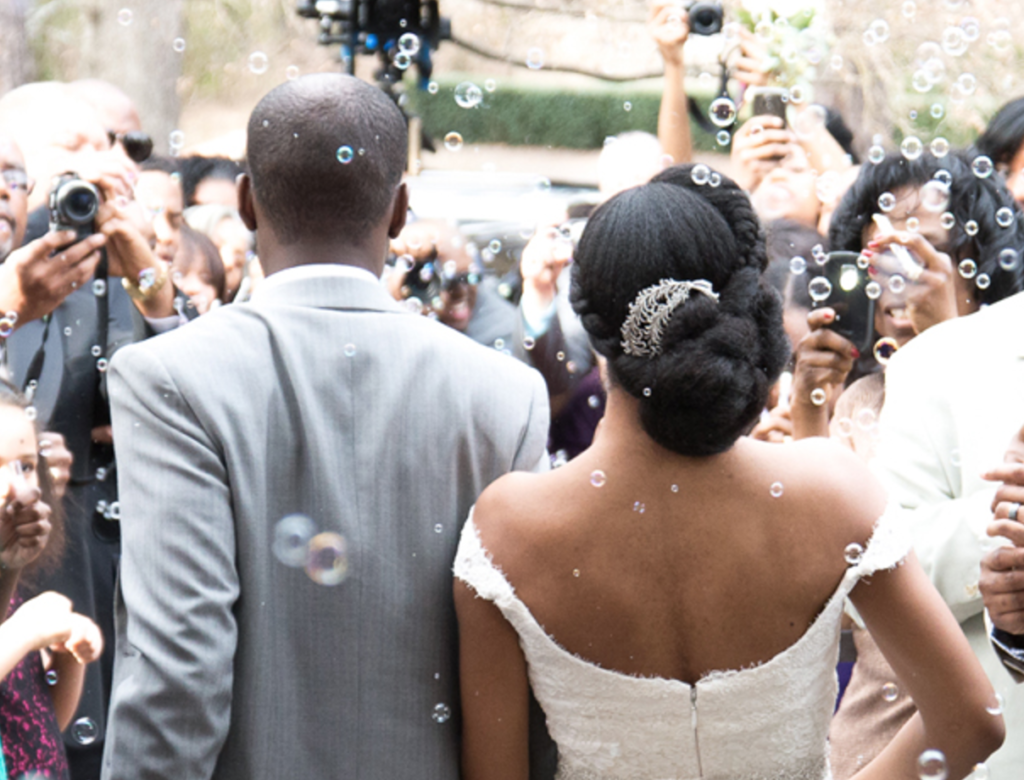 Photo credit: Essence Magazine
As a follower of Maeling Murphy's YouTube natural hair channel, Natural Chica, for many years, I wasn't surprised that Mae styled her natural tresses into such a lovely, sideswept 'do for her wedding day. To me, the style was both simple and stunning. The view of the back, with the hair clip and that side braid, made the style even more captivating to me. Mae's style is also reminiscent of another beautiful bridal hair style that I saw, courtesy of Maria Antoinette.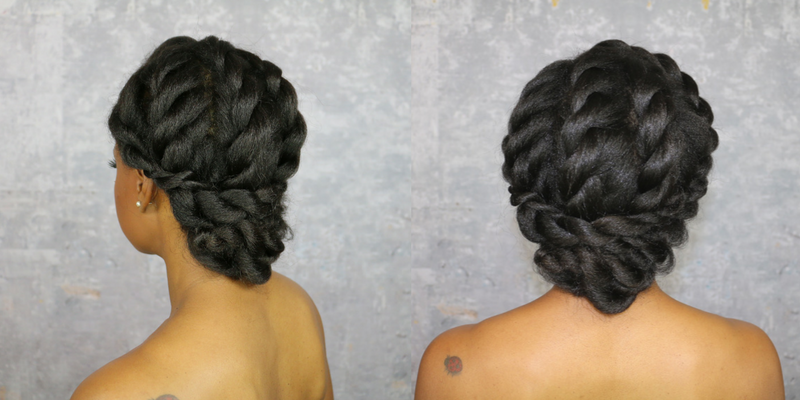 (For a great style tutorial on bridal hair, check out this YouTube video from Maria, found here.)
Advertisement
I gasped when I saw this photo on my Instagram feed last year. It was, in a word, gorgeous. Upon doing further research, I learned the bride's name–Nakyia Whitty Davis–and found that I wasn't the only one totally obsessed with this photo. Unsurprisingly, the photos of Davis and her bridal party were quickly going viral. What made/makes it awesome? Again, simplicity that is stunning, but on the other side of the spectrum: the natural hair bride simply displaying her textured hair, in all its glory. I love that Nakyia kept it simple and topped the style with a flower in her 'fro. According to this article, she wanted her bridesmaids to showcase their natural hair, as well. The results were nothing short of breathtaking.
Advertisement
Before we wrap it up, here are a couple more black women slaying on their wedding day with natural hair bridal styles: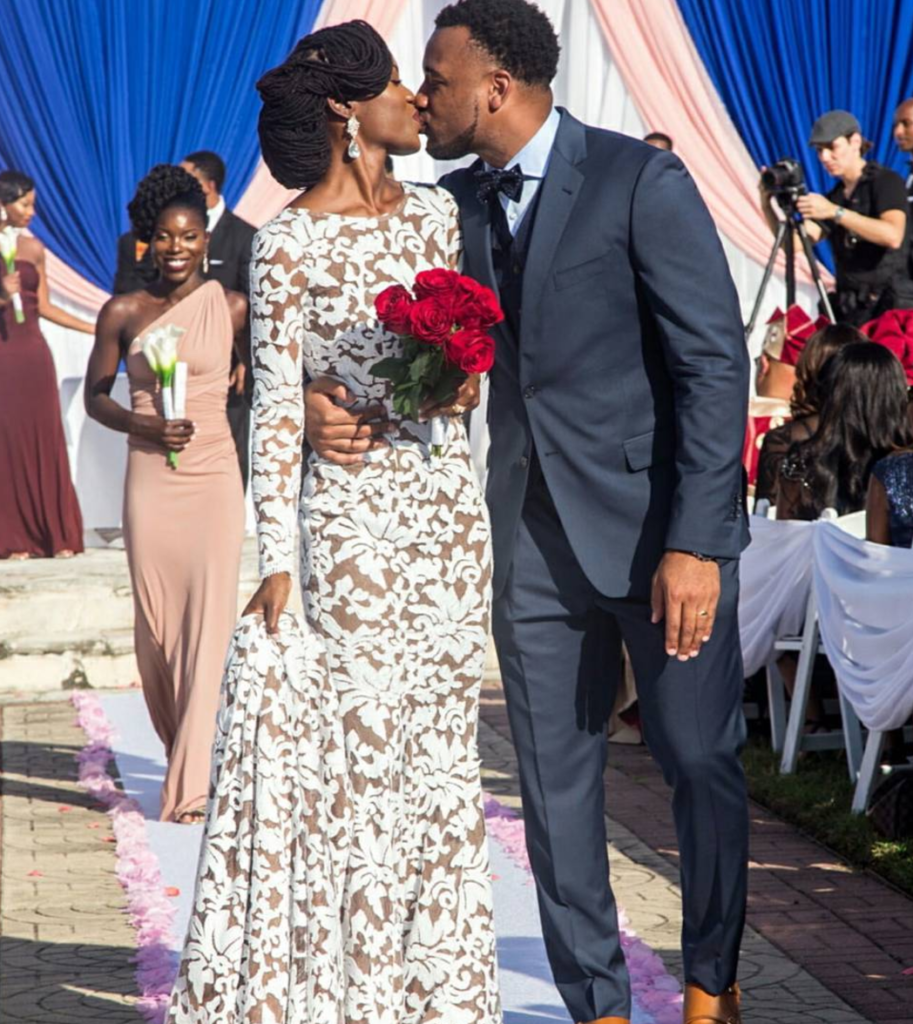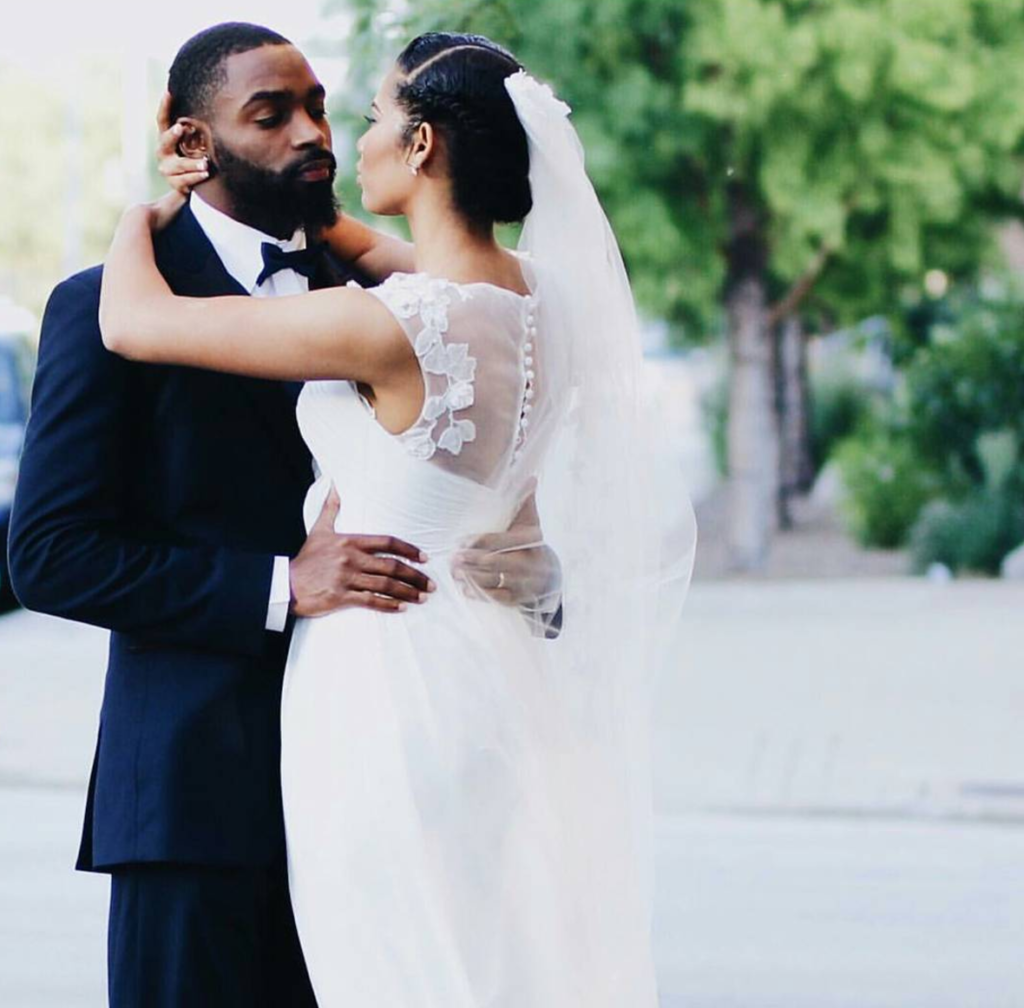 For me, weddings are about elegance, creativity, beauty. That includes the kind of style, from dress to hair, that a bride wants to impart to her groom, her family, her guests. When it comes to hair, brides like these—and countless of others—communicate that "wedding hair" can very well be the textured, lovely crown of hair right there on a woman's head.
Thanks for stopping by! What do you think of these natural hair bridal styles? Tell me about it in the comments! For more of my writing, check out my blog at www.okyerewa.com. You can also find me on the 'Gram at @frowriter.
Cover photo courtesy of @cassiex1x
The following two tabs change content below.
Shirley Davis is a Ghanaian-American fictionista, blogger, and natural hair enthusiast who pretends not to be competitive when playing board games. You can find her on Instagram (@frowriter), Facebook (https://www.facebook.com/MondayGrrl), and Twitter (@shebeingme).
Latest posts by Shirley Davis (see all)