Protective styles are a great way to take a break from washdays, twists outs, and those bad hair days that the humidity may cause in the summer heat. Save yourself some time by trying some of these easy to manage, beautiful hairstyles so you can enjoy your summer days without the hassle.
Here are six go-to protective styles that will get you through the heat:
1. Box Braids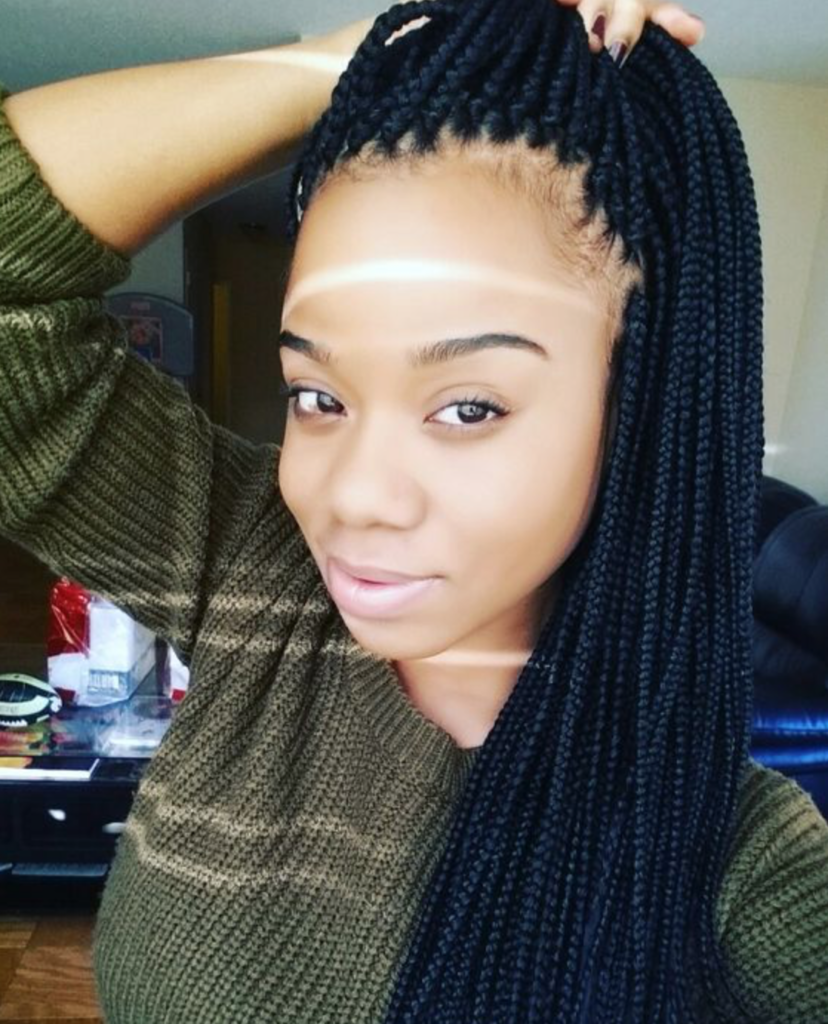 Box braids are a classic style that is always trending all year round. Add color for some fun; wear it in a ponytail, half up, half down, and even a bun! We love box braids.
2. Cornrows
Photo: https://themariaantoinette.com/2016/10/11/how-to-install-invisible-cornrows-on-your-own-head/
Cornrows are one of the MVPs for vacationing and summer looks. This style has transitioned from "straight backs" to "feed-ins" and even designs that are visible on the scalp. It's a great style to add beads, rings, cuffs, and many other hair accessories.
3. Twists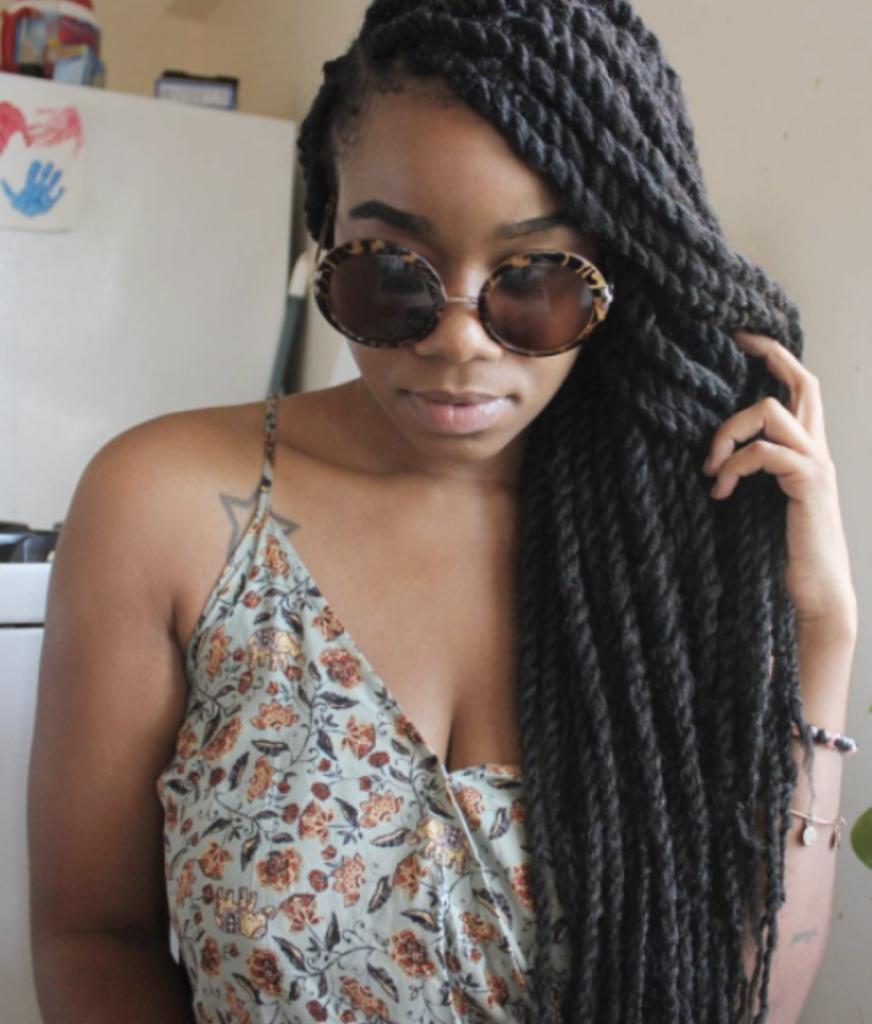 Whether it's kinky, Senegalese or Marley twists this style has the potential to be very light weight while still being able to rock them from medium to long lengths. The great thing about wearing twists is that when the style gets worn it blends well with natural hair.
4. Faux Locs
Photo: https://themariaantoinette.com/2017/04/10/how-to-install-the-most-realistic-faux-locs/
Faux locs are a reliable style that will last on your crown for a good amount of the summer season. They can be worn in medium to long lengths and also has a handful of different types of locs one can choose from.
5. Weaves, Crochet, and Wigs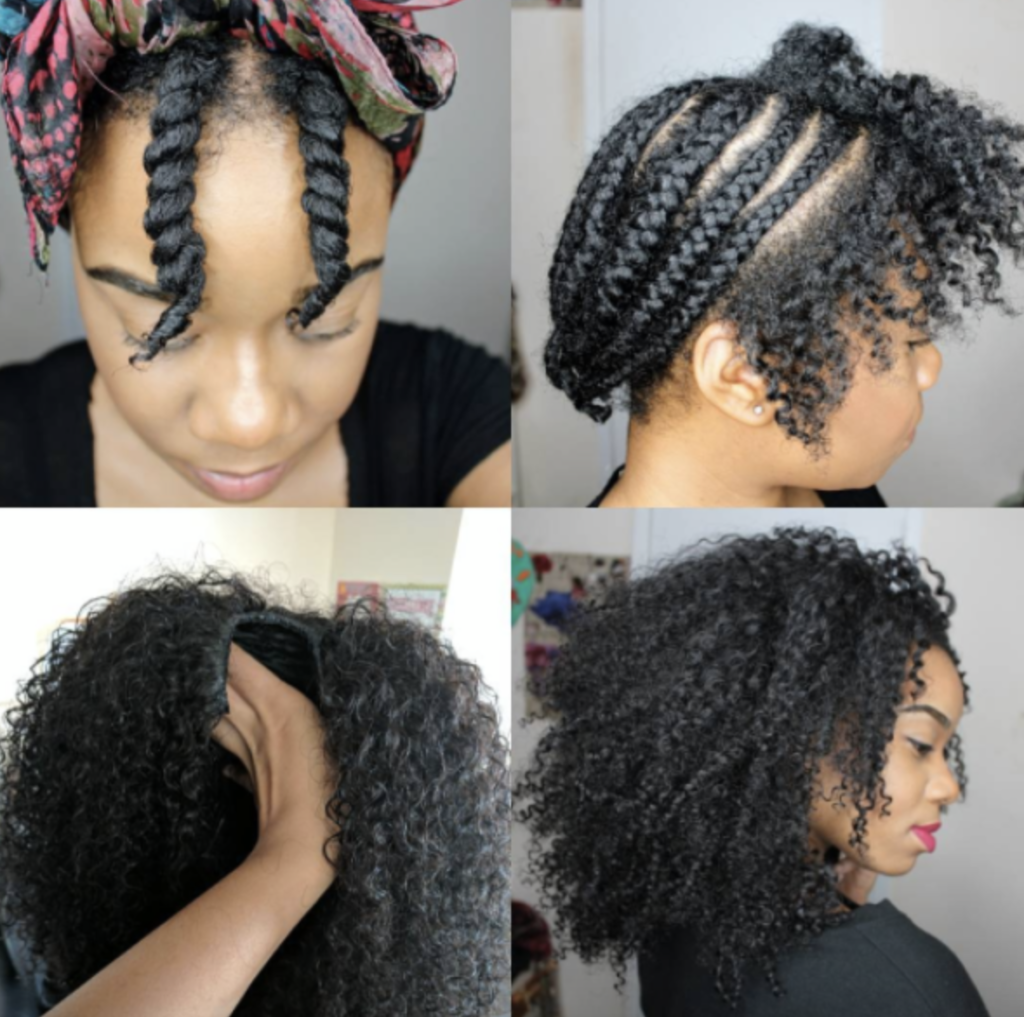 Wearing weaves, crochet braids and wigs allows you to give your hair a rest while holding it in cornrows underneath your protective style. A sew-in weave can last up to a few months depending on the style and quality of hair you use in addition to how you care for it.  If sew-in's are not your thing try wearing wigs that suit you best. They are easy to manage and it's more convenient to reach your scalp so you can treat it. You can put it on and take it off whenever you please.  The great thing about wearing crochet braids is having the option to wear box braids, faux locs, twists (together or unraveled) without the commitment of having the actual hair extension intertwined with your natural hair. It is also said to be a lot less time-consuming saving hours of sitting in the chair at the hair salon.
6. Natural Hair Up Do's
Photo:https://therighthairstyles.com/15-chic-twist-hairstyles-for-natural-hair/
If using braiding hair, and wearing weaves is not for you there is always an option to do protective styles involving only your natural hair. Up do's using flat twists and braids can be worn for several occasions depending on the style whether it's a night out with friends or even a corporate event.  These styles may not last as long but they are gorgeous and easy-going.
While protective styling is convenient, it is important to continue to take care of your hair.
Be sure to avoid hair being pulled too tight while getting your protective styles to prevent hair loss and pain. Invest in oils, sprays, and dry shampoos to make your styles last longer and to keep your hair healthy. Remember a protective style is for the benefit of protecting your hair.
What protective styles will you be doing this summer? Thank you so much for reading! Check out more posts from my blog http://www.whybenatural.com
The following two tabs change content below.
Yolanda B., also known as "YBNatural" is a student, brand influencer, social media manager, content creator, writer, and Mom. Yolanda began blogging about her natural hair journey after posting photos on Instagram and receiving a high volume of questions regarding the maintenance of her kinks. She has worked with various brands demonstrating how to care for natural hair in addition to writing about her journey.
Latest posts by Yolanda Brannon (see all)