A large percentage of people do not stick with a healthier diet due to lack of creativity with food. Let's just be real, nobody wants to eat just beans and spinach every single day. Through my journey of being on a plant-based diet, I have been forced to expand my mind and really experiment with food. I am going to share with you one of my favorite #MeatlessMonday creations!
It all starts with sweet potatoes!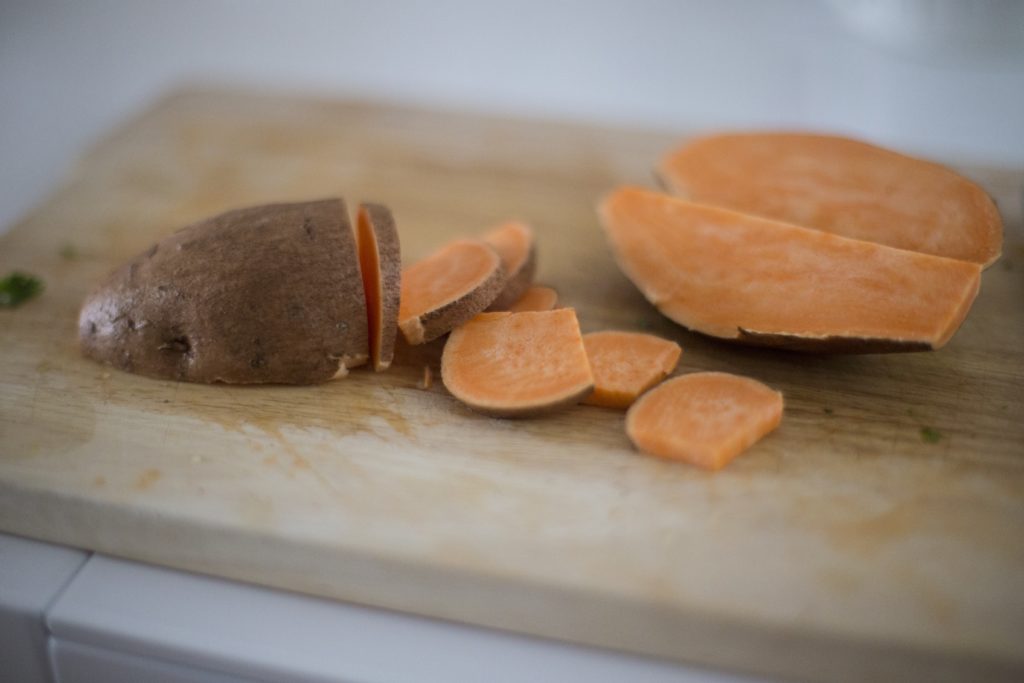 Sweet potatoes should be a staple ingredient in your diet this fall! They are currently in season, so prices should be relatively low. Sweet potatoes contain potassium, iron, vitamin D, vitamin C, magnesium, and are also an amazing antioxidant. When I think of sweet potatoes I am reminded of the many different ways they can be cooked: baked, grilled, pan fried, or mashed. This is an extremely versatile vegetable! My favorite way to prepare this dish is to bake it and then load it up with goodies. A huge plus to loading sweet potatoes is that it is also a meal that can be prepare for just $5 (or less)! Yes sis, you can literally make this meal for $5!
Advertisement
What is a superfood?
Superfoods are items, "that pack large doses of antioxidant, polyphenols, vitamins, and minerals. Eating them may reduce the risk of chronic disease, and prolong life, and people who eat more of them are healthier and thinner than those who don't". If this isn't a reason to load every meal with superfoods, I do not know that to tell you! In this recipe I am going to share it is loaded with superfoods such as quinoa and chickpeas. One cup of quinoa is packing approximately 8 grams of protein, plus it is a complete protein!
Ingredients:
1 small/medium yellow onion
1 tbsp minced garlic
½ cup cooked quinoa
1 can (drained/rinsed) chickpeas
¼ cup cilantro
1/3 cup purple cabbage
3 sweet potatoes
½ tsp sea salt
½ tsp pepper
½ tsp onion powder
Directions:
Poke a few holes (with a fork) into your sweet potatoes and let them cook in the oven (425 degrees) for approximately 15-20 minutes. While they are baking chop your onion and cabbage and then place them in a skillet with the minced garlic, cilantro, and drained/rinsed chickpeas. Add 1 tbsp of oil to skillet and begin to sautee the mixture on a medium heat. After 7 minutes, place mixture in a bowl.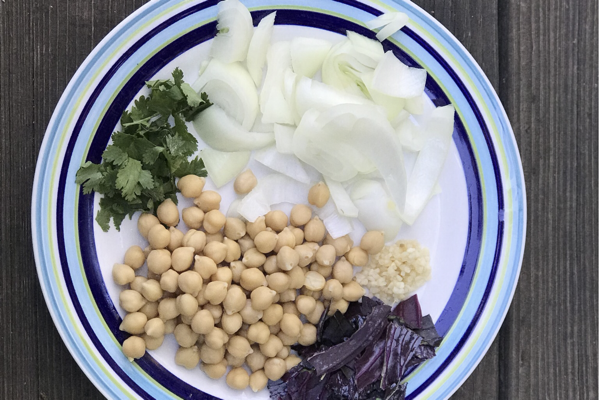 To cook the quinoa add 1/3 quinoa in a skillet and then add 2/3 cup water. Whenever I cook quinoa I always use a 1:2 ratio with the seed to water.  As the quinoa cooks in the skillet the water will begin to disappear. Once all the water is gone, taste the quinoa. If it is still really crunchy, add a little bit more water and cook until the water has disappeared again.
Now comes the fun part: topping your sweet potato! At this point, your sweet potatoes are finished cooking. You want to place a slit in the middle of your potato that allows you to be able to stuff the inside! First add your quinoa and then pour on all of the veggie goodness! I also made a dressing with avocado and cashews that you can find here.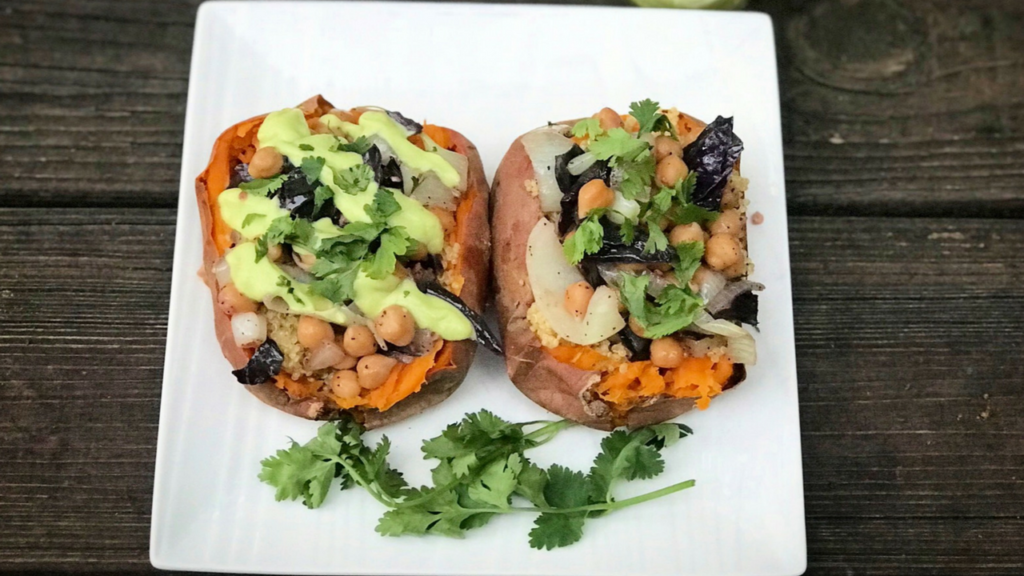 Thank you so much for reading! What are your favorite #meatlessmonday meals? Chime in below in the comments to share some recipes.
You can find more healthy food blogs and recipes over on my site at intobritsworld.com, and you can follow me on IG @intobritsworld.
The following two tabs change content below.
Brittany Spencer is a full time wife and mother who has a heart for spreading awareness for autism and holistic health. She believes that finding the balance within yourself can unlock not only your purpose but also your full potential. Her passion for holistic health is the inspiration behind her blog and her all natural and organic product line, Curfew. You can find her at www.intobritsworld.com or IG: @intobritsworld
Latest posts by Brittany Spencer (see all)