First, let me start off by saying that I am no makeup artist or anything close, but I will say I am an enthusiast who knows the basics and what works for me. I am sharing this routine because many of us are moms-on-the-go and need a quick option to get us through the morning rush. Maybe what works for me will work for some of you out there.
Before we get started, you must have cleansed and moisturized skin. Check out my skin routine here, before we move forward. The six things you will need for a natural look without doing the most are:
Brow Gel
Concealer
Mascara/Eyeliner
Neutral Toned Blush
Highlighter
Lip-gloss/Lipstick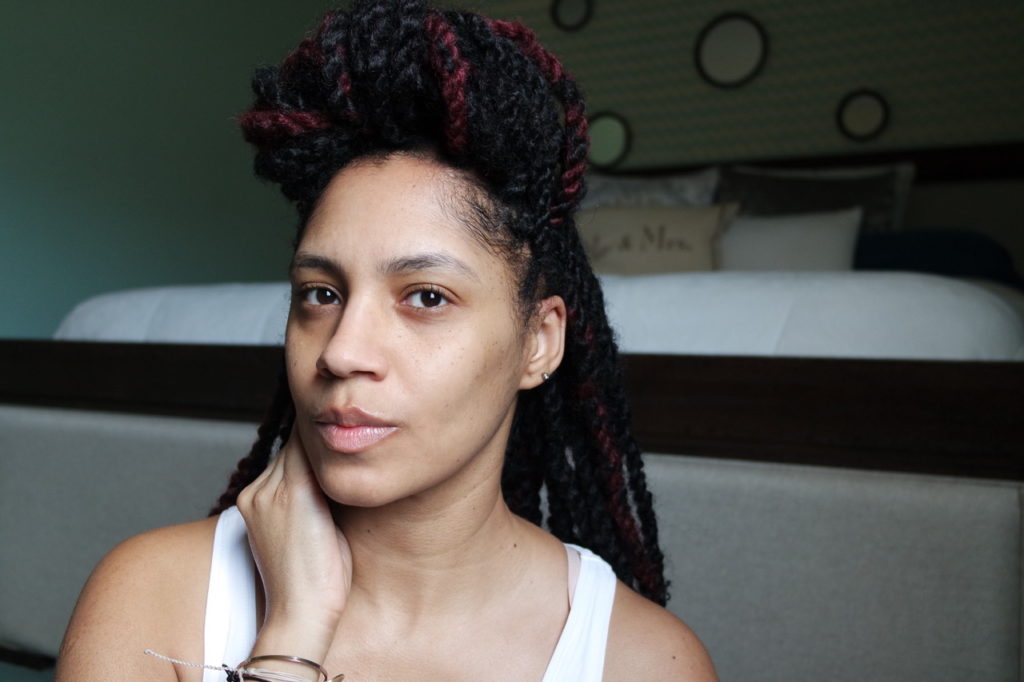 The goal is to not look as pale and flat as I am here. This is my bare skin, freshly cleansed and moisturized, dark circles popping and all. I am aiming to achieve a soft neutral look, that will make me look alive and glowy. I am a sucker for highlight hunny! What is the one makeup item you can't leave the house without?
Brows: Getting them on fleek!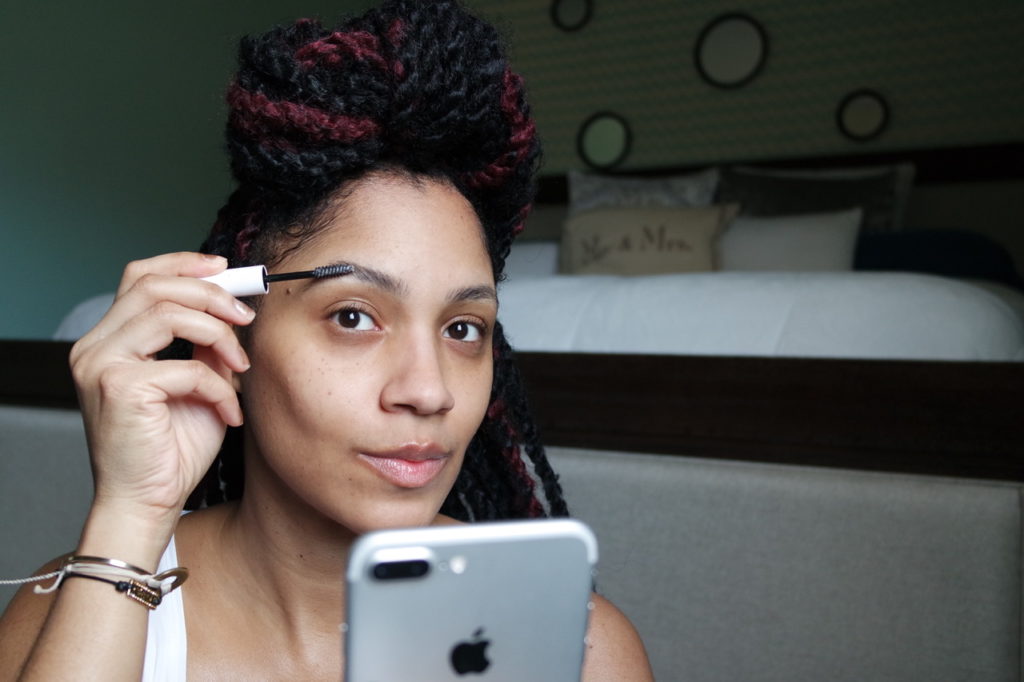 I don't know anything about a brow pencil, pomade or whatever. I get them threaded and that's the most you will get out of me. When I am going to wear makeup, I brush them into place with a clear brow gel, and that's literally it. If you, however, apply makeup to your brows, go right on ahead, because brows complete and frame a face.
Under Eyes: Conceal, don't feel.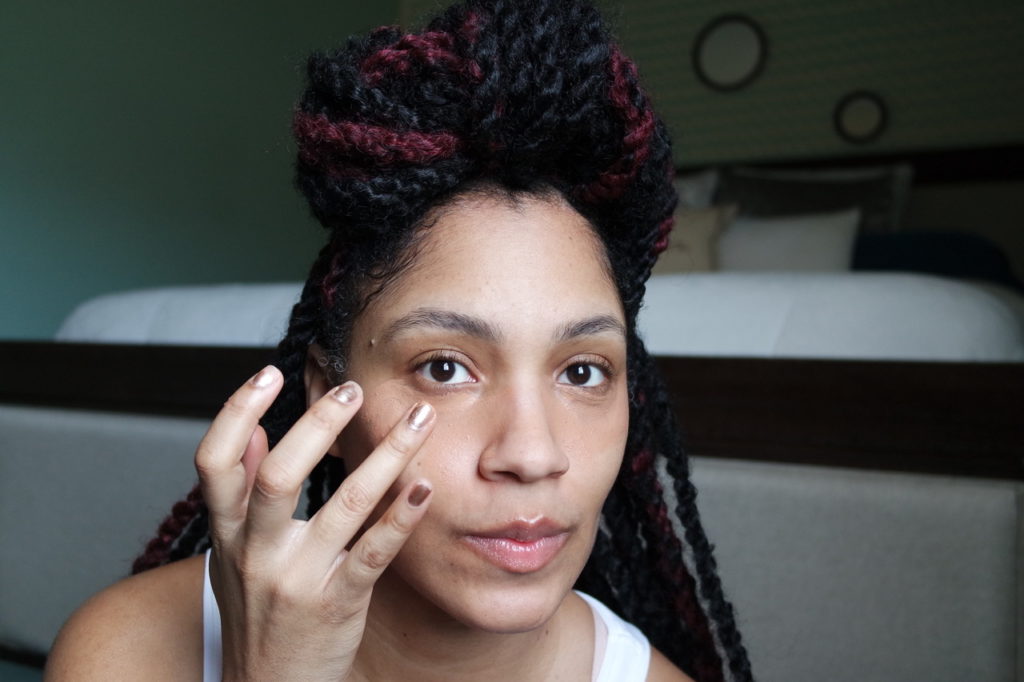 My next step is concealer. I use concealer like foundation because I do not use foundation on a regular basis, I don't even own one of my own. Foundation only gets applied when I go to a makeup artist for a full beat. Daily I apply concealer to my under-eye area, around my nose and mouth, and on any spots that may pop up during the month. (You know what I mean ladies)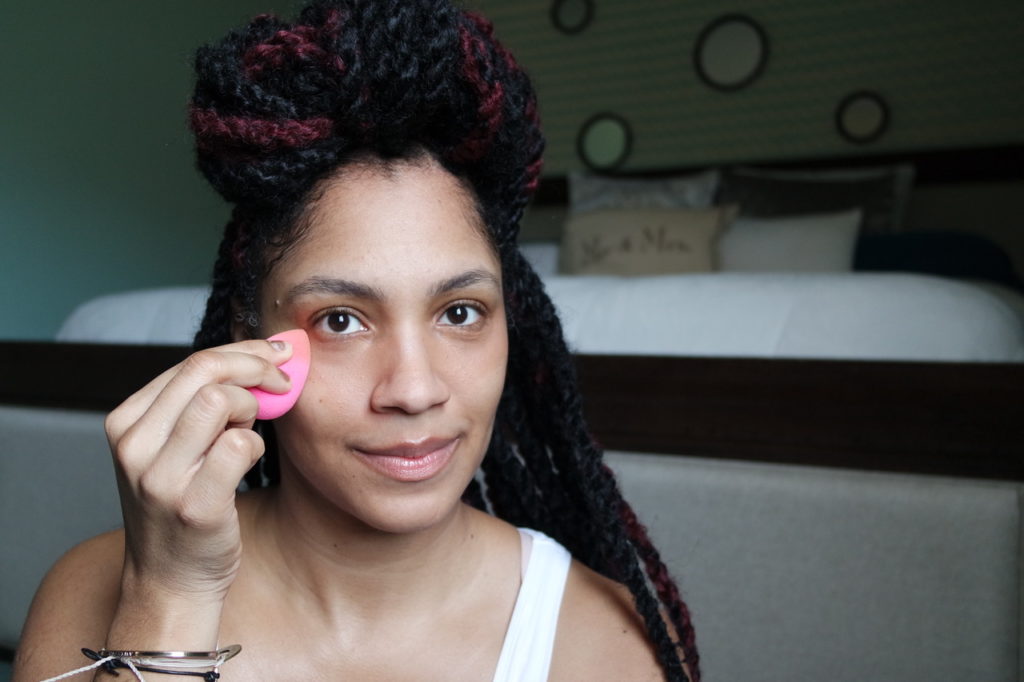 Since I am only wearing concealer, it is important to blend for your entire life. I blend with my fingers, then the brush and lastly with a damp beauty blender. You have to get rid of any harsh lines and make it blend seamlessly into your skin.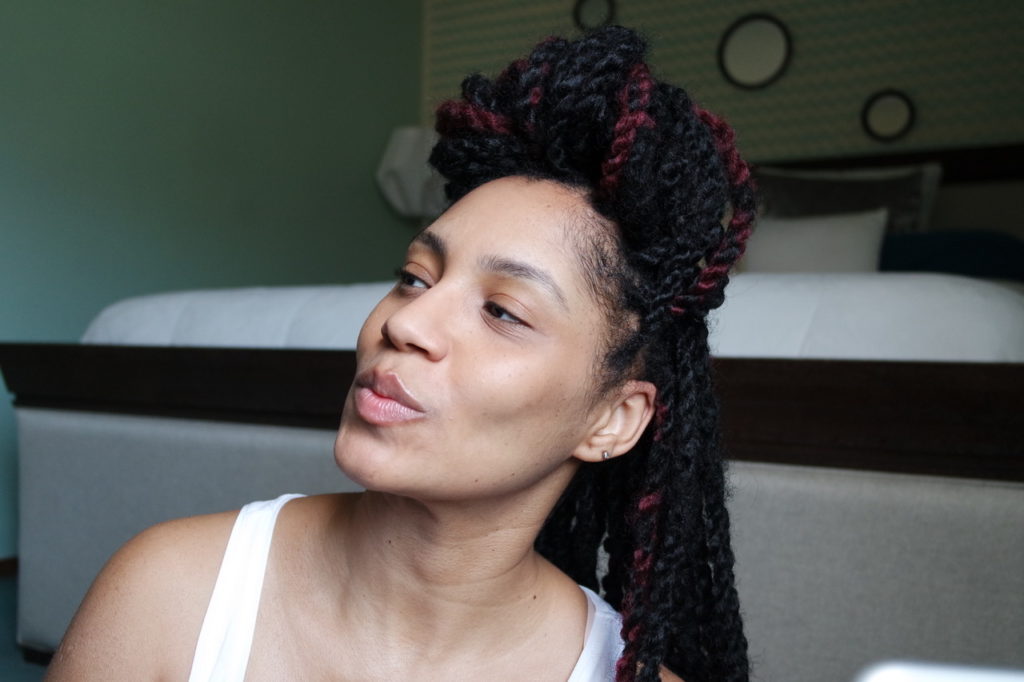 This is after blending. My skin looks more flawless than before and I am getting some color to my pale cheeks. On days when I know I will be out long, I set the concealer with a banana powder, but that is not a daily thing for the usual morning rush.
Lashes: Get them poppin'!
"Your eyes speak the truth with everything else."— Jay-Z
I don't know about you all but one look in my eyes will tell you how my night went. Welcome to Motherhood, where I haven't had a sound sleep since before the kids were born. Applying mascara is a must to make my eyes look more open and awake, I also love to apply a bit of color to my tear ducts to further enhance the look. Opt for a volumizing mascara and apply a few coats to the upper and lower lashes. I love a little eyeliner on the top as well, nothing too dramatic.
Highlighter – Add a little, then add some more.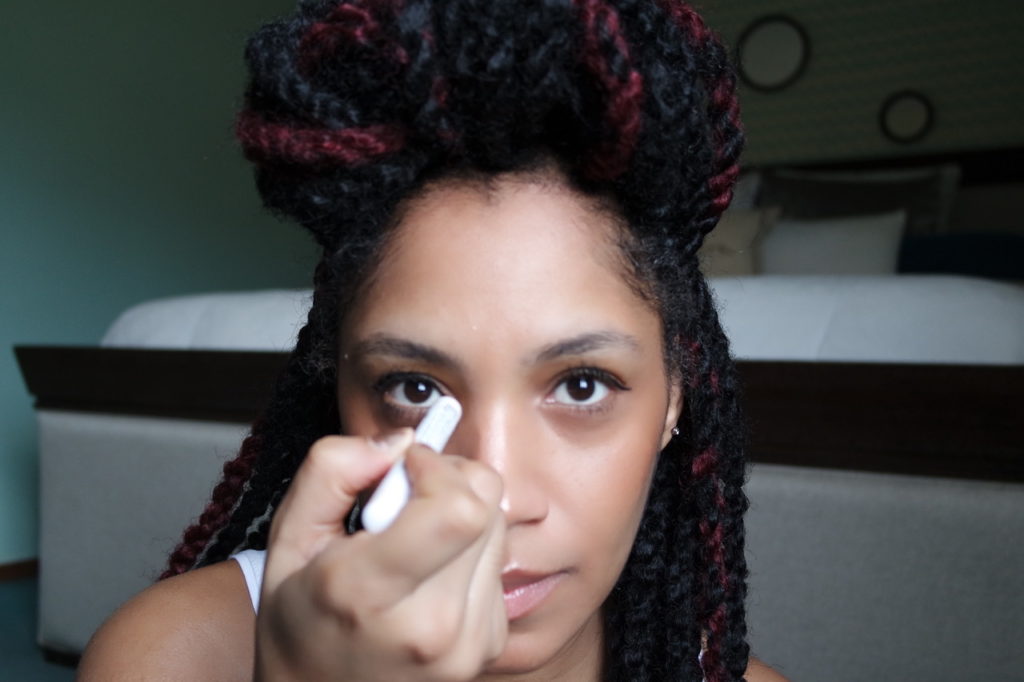 Now for the fun stuff, blush and highlight! This rounds out the look with color and glow. I opt for a neutral color blush that literally goes with any outfit or lip color you choose. And highlight goes anywhere your unicorn heart desires, but for day-to-day, opt for high points of the cheeks, down the nose, on the forehead, cupids bow, and chin.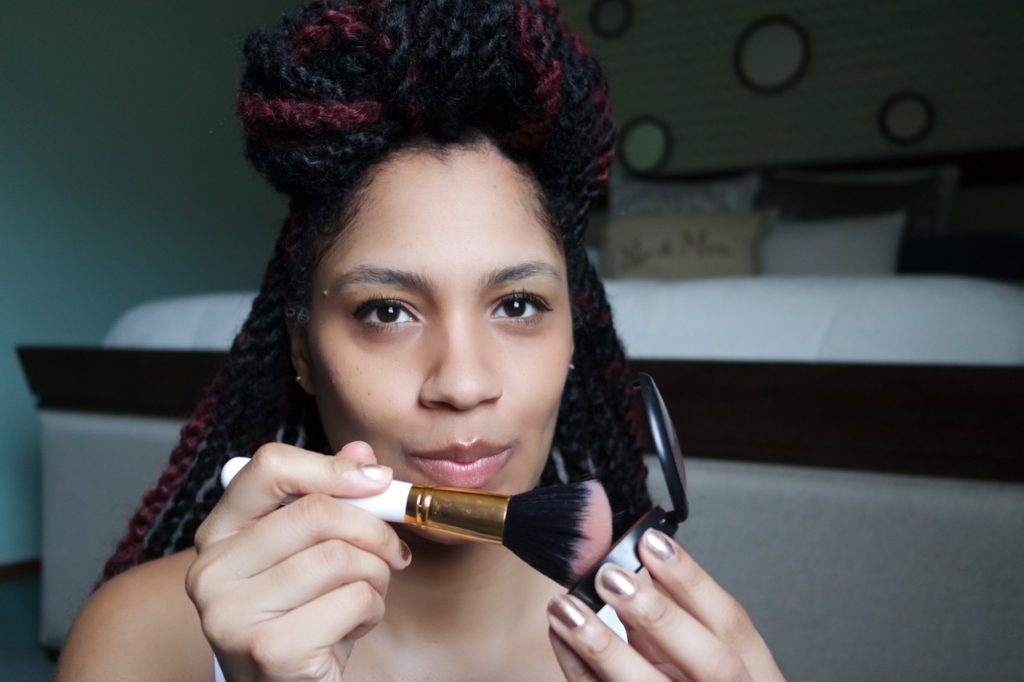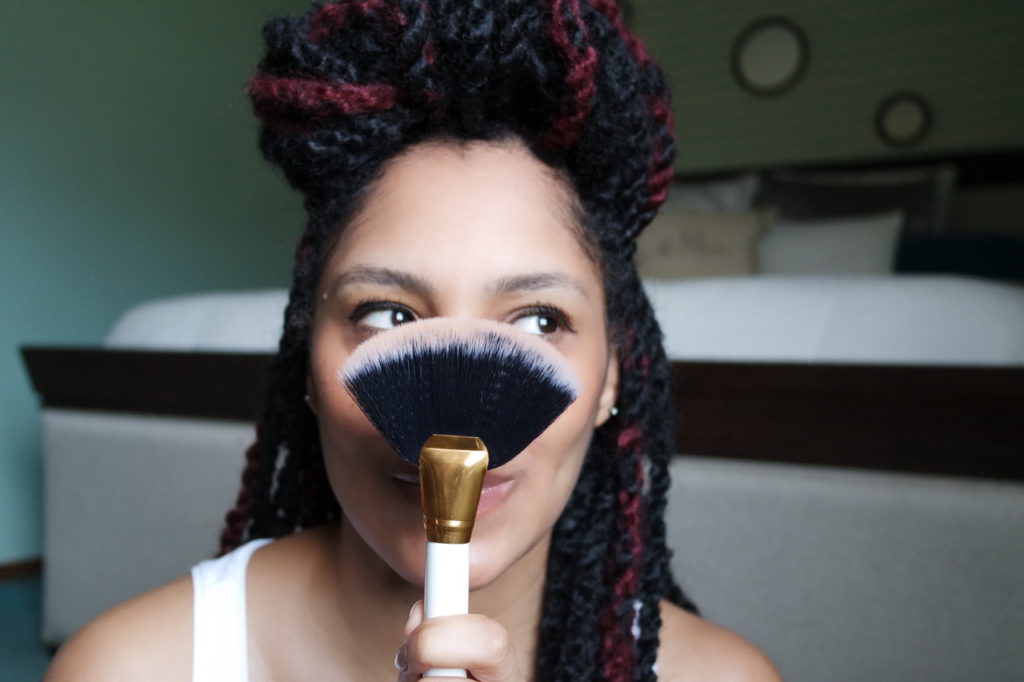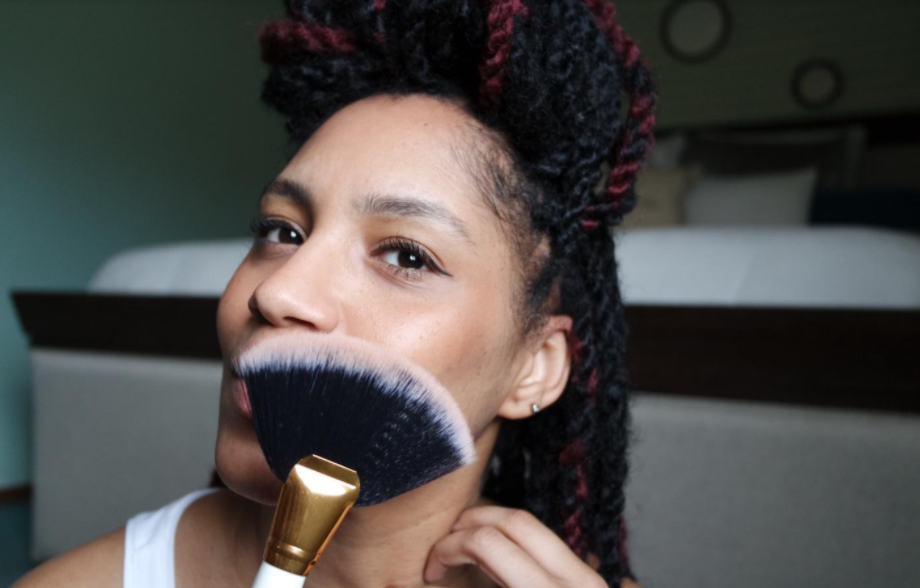 Lips – Smooches
Last but not least, a lippie. I did a post about my fave colors here, and they all can literally be applied to this look. When I am just trying to get out the door in the morning I opt for a nude gloss, I may apply a different color once I get to work or my destination.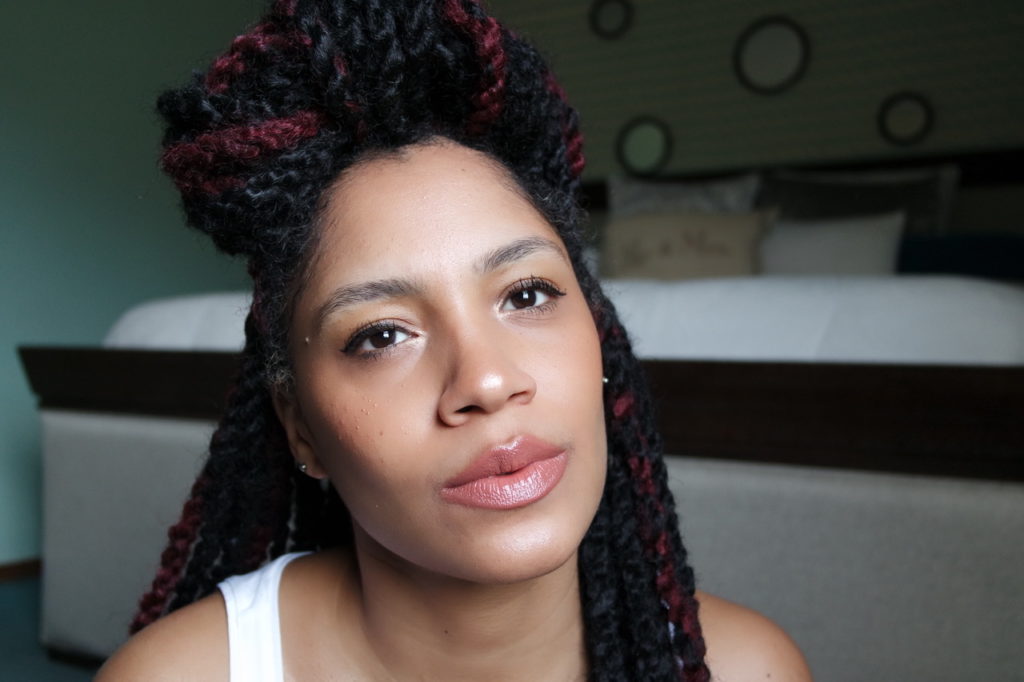 Here is the before and after! I still look like myself, just an enhanced more alive version, ready to conquer my day!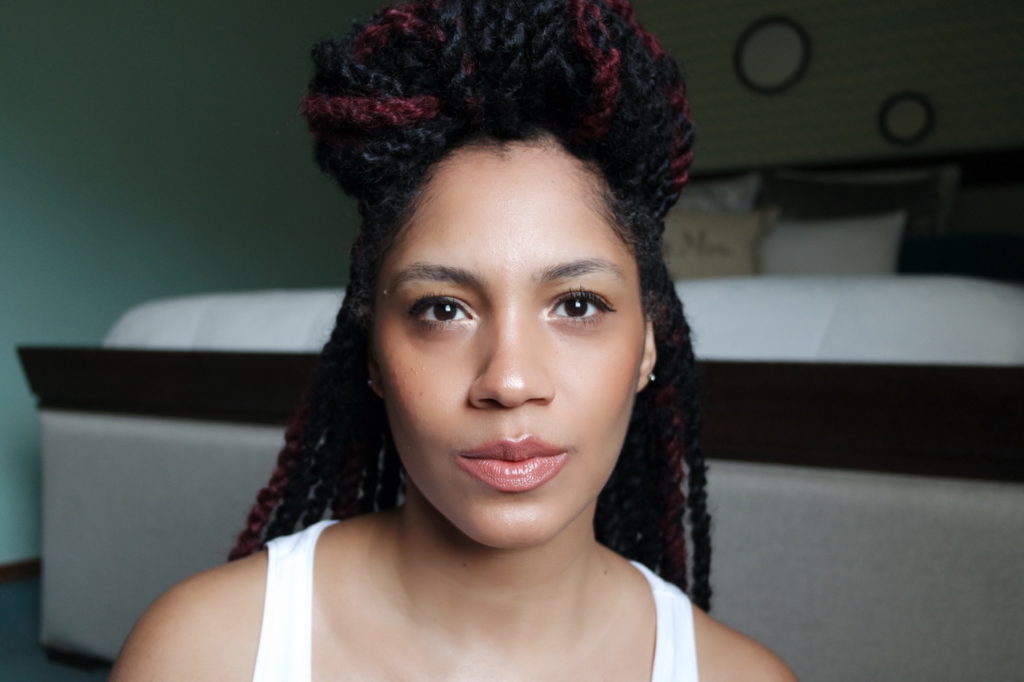 What are your go-to everyday makeup essentials? Please share them below, the product junkie in me would love to try some new things out!
The following two tabs change content below.
Hi there, my name is Karese and I'm a lifestyle blogger, who lives to find amazing fashion at affordable prices. I am a devoted wife, and Mom to my two sons, Caleb & Joshua. I started my blog, 3TheChicWay.Com, to share all my latest style picks, discuss parenting, and to inspire Mother's everywhere to remain chic after Motherhood! Follow my daily life on Instagram @3TheChicWay!
Latest posts by Karese Henry-Adediran (see all)