The holiday season can be a joyous time for many, but for some, it can be a difficult time. With the lack of sunlight during the colder months and the added pressure of buying gifts, planning events, and attending gatherings, this time of year can be especially hard for those who are struggling with their mental health. If you're finding yourself feeling down during this holiday season, here are ten ways to help combat holiday depression and make the season more enjoyable.
1. Reach Out to Your Network of Family and Friends for Support
It can be easy to become overwhelmed with loneliness or sadness during the holiday season. Reaching out to supportive people in your life can be a great way to cope with holiday depression and have someone who understands what you're going through. In addition, you can make holiday plans with friends or family. Creating events gives you something to look forward to and helps take your mind off the holiday blues. Whether it's a holiday movie night, a visit to the local Christmas market, or just having lunch together – being around people you care about can help lift your spirits and put a smile on your face.
2. Participate in Holiday Activities That Bring You Joy
The holiday season is full of opportunities for fun-filled activities. Part of staying positive is taking care of yourself and doing activities that lift your mood and make you feel good. So whether it's visiting holiday markets, caroling, tree lightings, holiday crafts, or holiday shopping – there are plenty of ways to celebrate the Christmas season and add some joy into your life during this time of year. Remind yourself that you're not alone and stay connected with people and things that lift your spirits and bring out the best in you.
Extra Tip: Don't feel obligated to say, yes to everything you're invited to. There is joy in saying no as well. By choosing only a certain number of activities and events for the season you are eliminating the stress and worry of attending and doing things you're not really interested in.
3. Exercise Regularly
Exercise, in general, helps reduce stress and releases endorphins, which can help you feel more positive and energetic. Even if it's just taking a walk around your neighborhood or doing some holiday-themed yoga at home, regular exercise can make a huge difference when working to combat holiday depression.
4. Have Realistic Expectations of the Holiday Season
It's easy to get caught up in the holiday hype and set unrealistic expectations for yourself that might not be achievable. Instead, take time to reflect on what matters most to you during this time of year and focus on those things that bring happiness. For example, if the holiday season is typically a busy time of year for you and your family, it might be unrealistic to expect that you'll have the energy or resources to take on additional activities. Instead, focus on creating meaningful experiences with those close to you and enjoying quality time together.
5. Make Time for Self-Care
Taking care of yourself is always important, especially during the holiday season when stress levels are high. Schedule plenty of self-care to help you relax and recharge. Whether it's a bath, a holiday movie night, or catching up on reading – make sure you take some time for yourself. Also, don't forget to treat yourself during the holiday season. Giving yourself permission to buy that extra gift, or taking some time alone to relax and recharge is important in managing holiday depression. Letting go of any guilt you may feel after giving in to unhealthy cravings can also help keep you positive during the holiday season.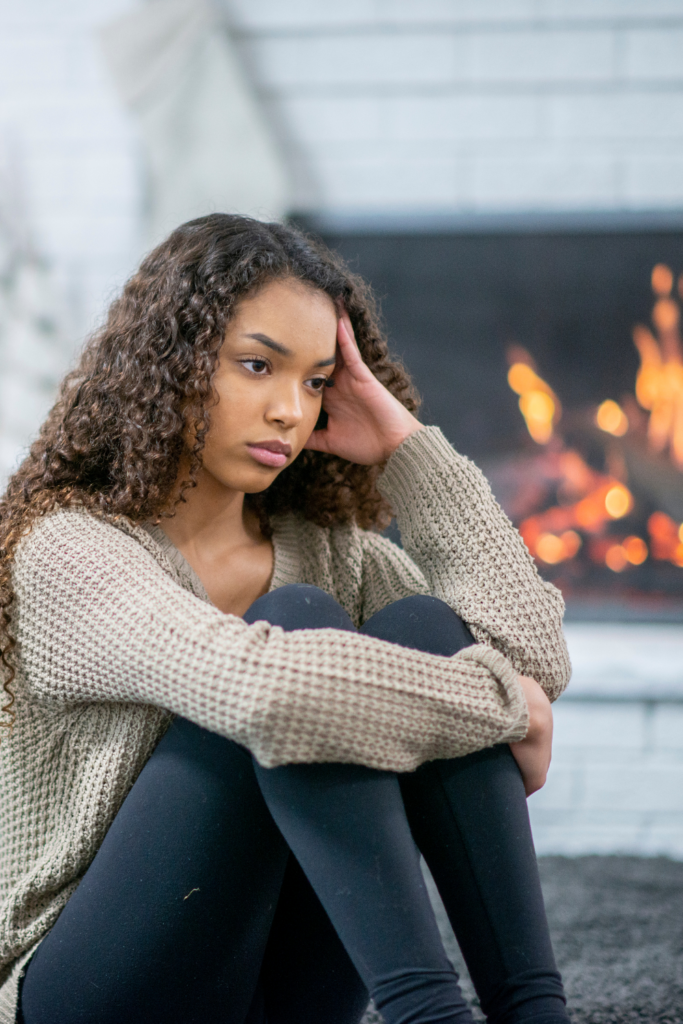 6. Be Mindful of What You Eat and Drink
Make sure to include plenty of nutritious meals in your holiday diet. Avoid eating too many processed foods or sugary treats to help balance out your mood. Drinking alcohol should also be done in moderation as it can worsen the symptoms of holiday depression. Limit your intake of caffeine as it can worsen your anxiety. Finally, make sure to stay hydrated. Drink plenty of water, herbal teas, and of course, hot chocolate throughout the day.
7. Talk to Someone Who Understands Holiday Depression
If your holiday depression is severe and feels unmanageable, seek professional help from a therapist or counselor. They can provide advice and support that will help you manage stress and anxiety during this difficult time of year. Additionally, reach out to friends and family members who can lend an understanding ear and provide emotional support. If you are struggling due to financial stress, look for help from local charities or resources in your area that can offer assistance with finances. Lastly, try to stay away from self-destructive behaviors such as excessive drinking or substance abuse. Taking care of yourself is the best way to manage holiday depression.
8. Give Back to the Community
The holiday season is a great time to focus on those in need and give back to your local community. Volunteering for holiday events or charitable causes can be an incredibly rewarding experience and will help you feel connected during this holiday season! Consider finding a local charity or organization to support this holiday season and make an effort to give back. It could be as simple as donating canned goods or gently used clothing or volunteering your time at a soup kitchen or shelter. This small gesture can truly make a big difference in uplifting someone else's life.
9. Keep a Positive Attitude – Focus on the Good Things in Life
It can be easy to get bogged down in holiday stress and sadness, but try to focus on the positive things in your life. Remember that holiday depression is only temporary and the season will soon be over. It can be easy to get bogged down in holiday stress and sadness, but try to focus on the positive things in your life. Remember that holiday depression is only temporary and the season will soon be over.
10. Get Enough Sleep – Try to Stick to a Regular Sleep Schedule
Making sure to get enough sleep is an essential part of managing holiday depression. Try to stick to a regular sleep schedule as much as possible in order to keep your energy and mood levels up during the holiday season. Avoid eating late at night and limit the consumption of caffeine and alcohol, as they can interfere with your natural sleep rhythms. Ensuring you get plenty of exercise during the day will help your body rest deeply at bedtime.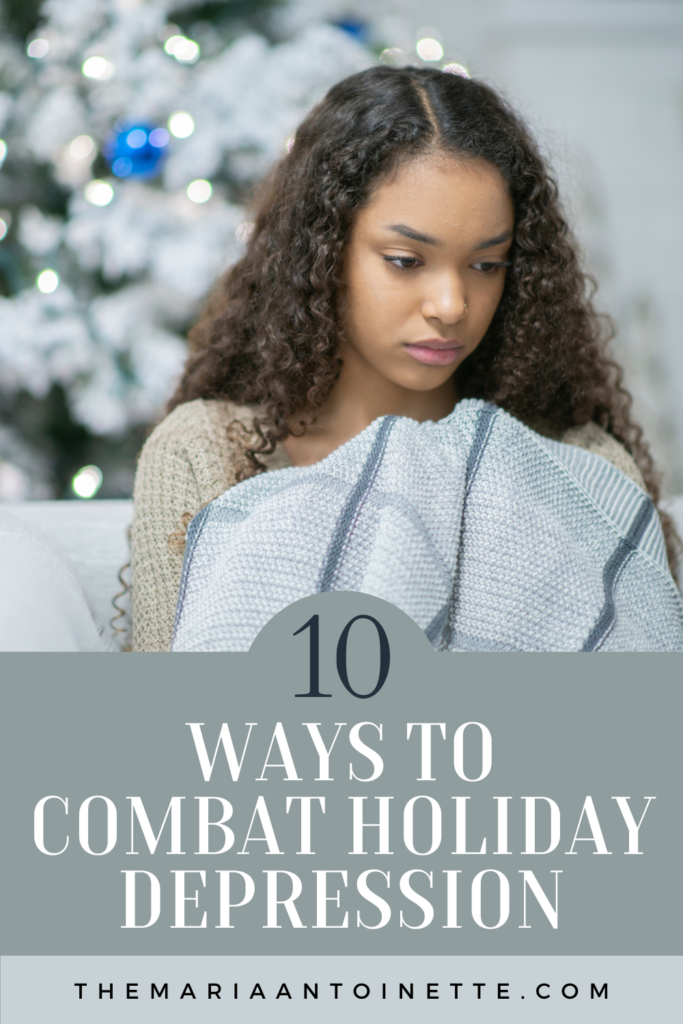 By following these tips, you can help combat holiday depression in order to make the season more enjoyable. Remember that the holiday season is meant for celebrating with loved ones and making memories that will last a lifetime, so don't let holiday depression stop you from enjoying this special time of year!
The following two tabs change content below.
Maria Antionette is a professional hairstylist, DIY creator and fashion lover with a belief that beauty can be fun, easy and simple.
Latest posts by Maria Antoinette (see all)