As naturalistas we all have "signature styles" we love to rock. You and the style become one with each other. But even our favorite hairstyle can become boring. Aside from our "go-to hairstyle", there are many others that we'd love to wear. But sometimes we don't know how to get it done. I know, I've been there before! I was so comfortable with my tapered cut or picking my 'fro that I always wanted to chop my tresses. And it was simply because I just didn't know what to do. But after a while I got bored with the same look and started to experiment. And I know if I was having difficulty understanding certain styles, some of you are too! So I have compiled a few looks with pictorials that will have your tresses looking amazing the next time you think of styling your hair!
Flat Twist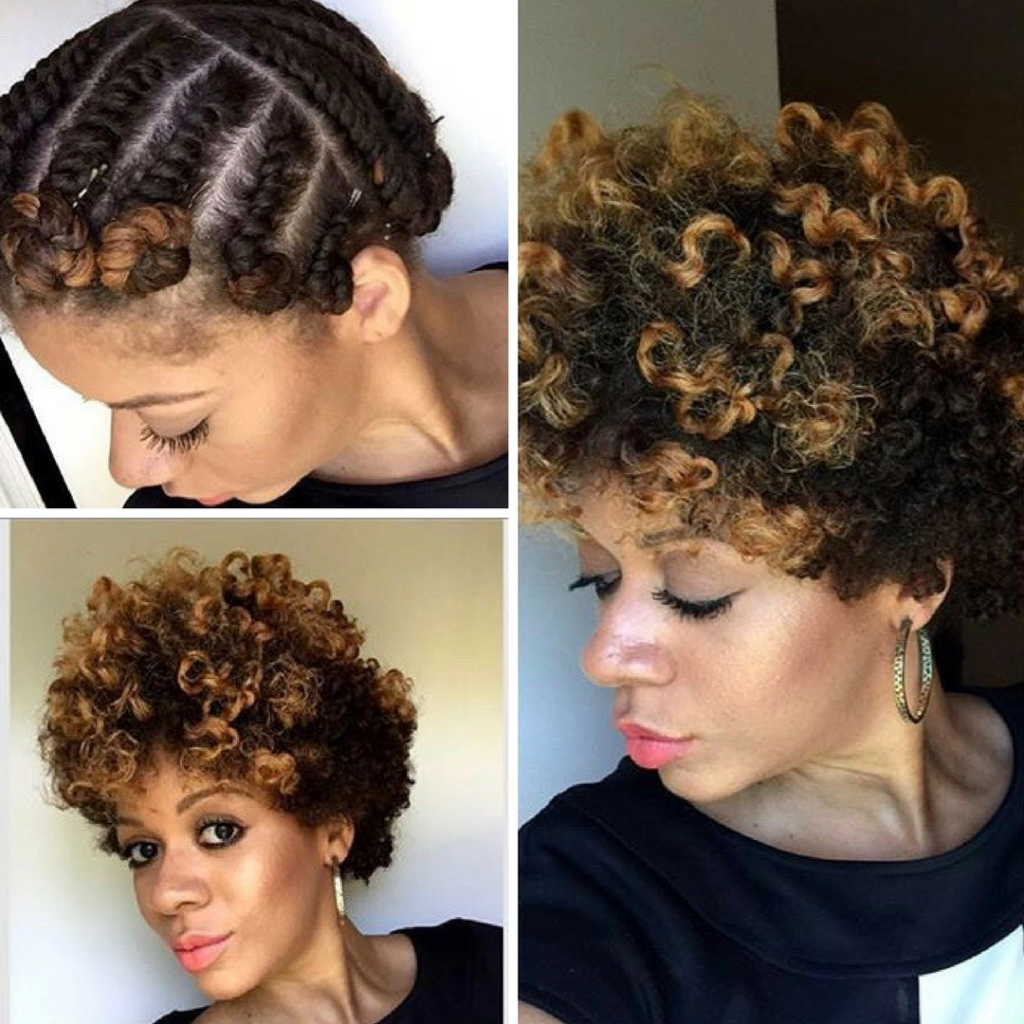 Sometimes it's hard to flat twist your hair. As shown in this tutorial, the key to this style is to flat twist your hair in the direction you would like your hair to fall. That way once you take it out, the curls are already flowing down as you desire. In this picture, the ends are wrapped around in a curl, to give an extra twist beyond a simple twist out.

Advertisement
Wash and Go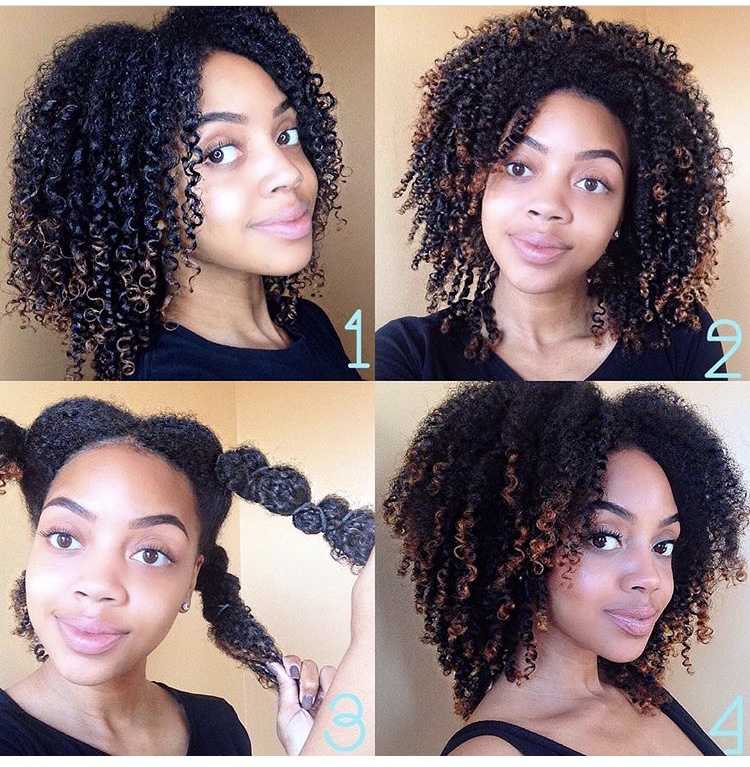 Who doesn't love a wash and go? But how many people experience extreme shrinkage trying to achieve this style? I know I do. It is the inevitable not to! This tutorial shows how to stretch your wash and go – heat free! This extra step will give you more elongation – even on day one!
High Puff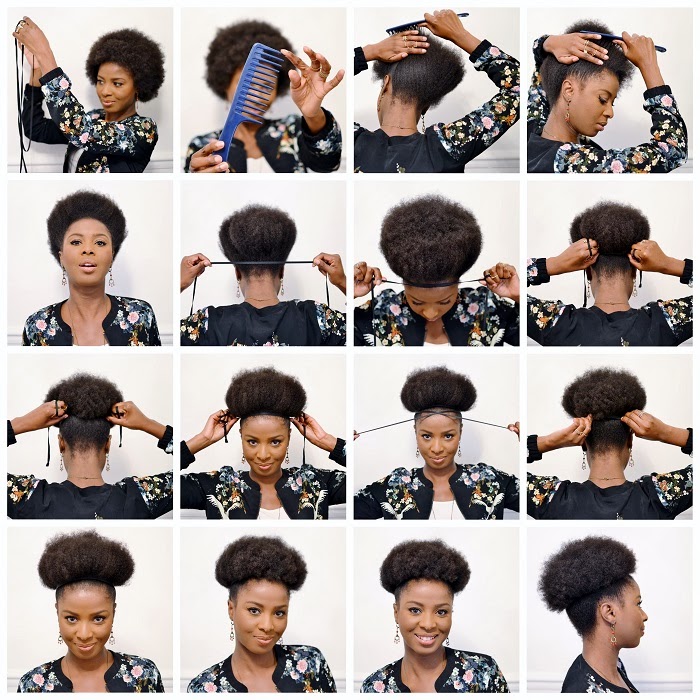 Don't you always wonder, how do women get their puff so high? Headbands! I usually cut two headbands and tie it together to make a larger band. Or you can wait until your puff is secure – like in this tutorial. I love this style for working out and after a week old twist out.
Bantu Knots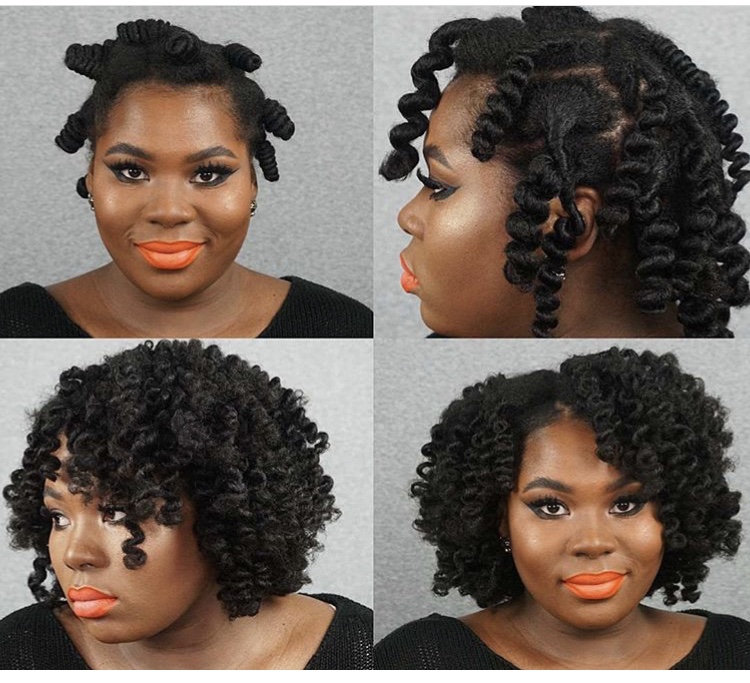 This was by far one of the hardest styles for me to achieve. Practice makes perfect, and although I have yet to perfect it, I still love bantu knots. It gives different definition that a style such as a twist out. They key to this style is making sure that all strands are completely knotted around to the top of your mane. And once you take down, make sure your tresses are separated in the right direction. 
Coils and Curls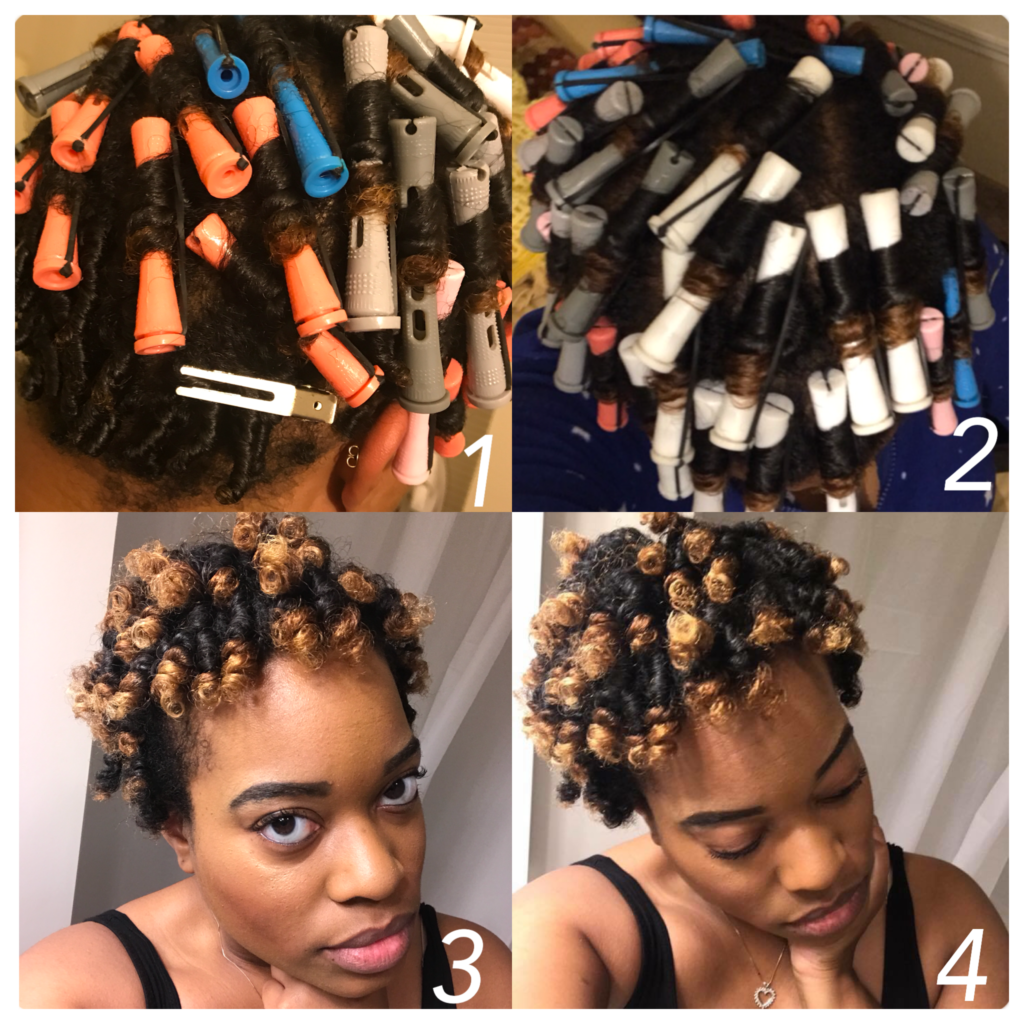 By far one of my favorite styles to do now. As someone who is growing out my tapered cut, I like to do two styles in one. This allows me to achieve the desired curls I want while getting the fullness I like as well. Having beautiful curls this way has taken me time and patience to learn. If achieving your curls wet, it is important to make sure that your ends are fully wrapped and moisturized at the ends. That way when you unroll your tresses, there are curls throughout.
Learning new styles are key to not getting bored with natural hair. Because taking risks with different hairstyles can actually work. You see what doesn't fit you or gain a new style to add to your list. And the journey is the best part because you gain more insight about your hair and other various style. In this, you learn more about your curl pattern and which hairstyle fosters the best growth. So be sure to try out not only one but a variety of these styles; whether it's for comfort, to be edgy, or just try something different.
I hope that this tutorials helped and inspires you to try one or all of them! What are your favorite styles? I'd love to hear about them! 
If you're in need of some hair inspiration feel free to find me on IG @imaprilchristina, and stay tuned for the launch of my health and beauty blog www.imaprilchristina.com
The following two tabs change content below.
April Christina is a health and wellness blogger that resides in New York City. After being diagnosed with endometriosis back in 2010, she decided to turn her passion into purpose by educating people that adopting a healthier lifestyle can be fun and invigorating. April is a firm believer that loving yourself and your body comes from within first before it can be shown outwardly. She continues to inspire people on her website endoNme.com and Instagram platform @endoNme.
Latest posts by April Christina (see all)