Crochet locs, faux locs, and loc extensions are increasingly popular hair styles. These loc-like styles give the look without the commitment to a loc journey. But have you ever really thought about locking your hair? If you have, you are not alone. Whether you start from comb coils, twists, braids or Sisterlocks, the common thread with many women who decide to loc their hair is thoughtful decision-making. If you are thinking about locking your hair, here are the stories of why two women with beautiful locs, Ndidi and Blacktavist, started their locs.
Ndidi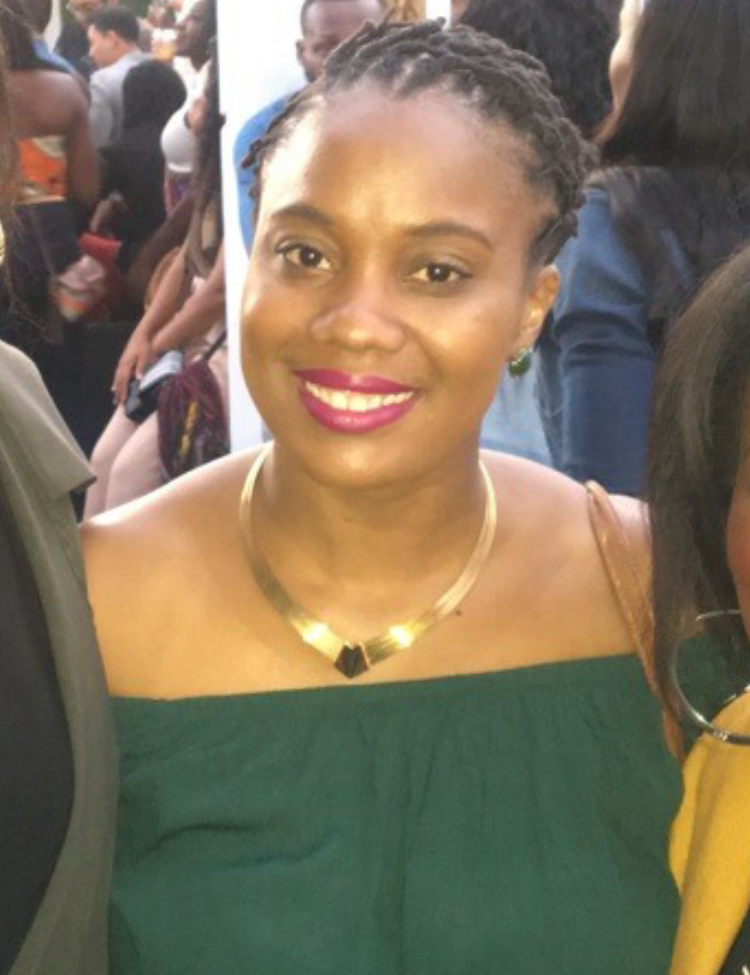 When did you start locking your hair and why?
My locking journey started on July 1st, 2017. I started locking it because I had been talking about it since 2012, and it has something I have been wanting to do. I admire locs so much every time I see them. One day, I had Havana twists in my hair, and one was annoying me, so I took them all out and two-strand twisted my hair. I realized the two-strand twists were not lasting. So after praying, I decided to do single braids all over my head to start the locking process. It was a reminder for me that when I try to do something on my own, it won't work; but when God is there, as the third strand, all things are possible. So, my locs represent that God will always be the third strand in whatever I do, especially relationships.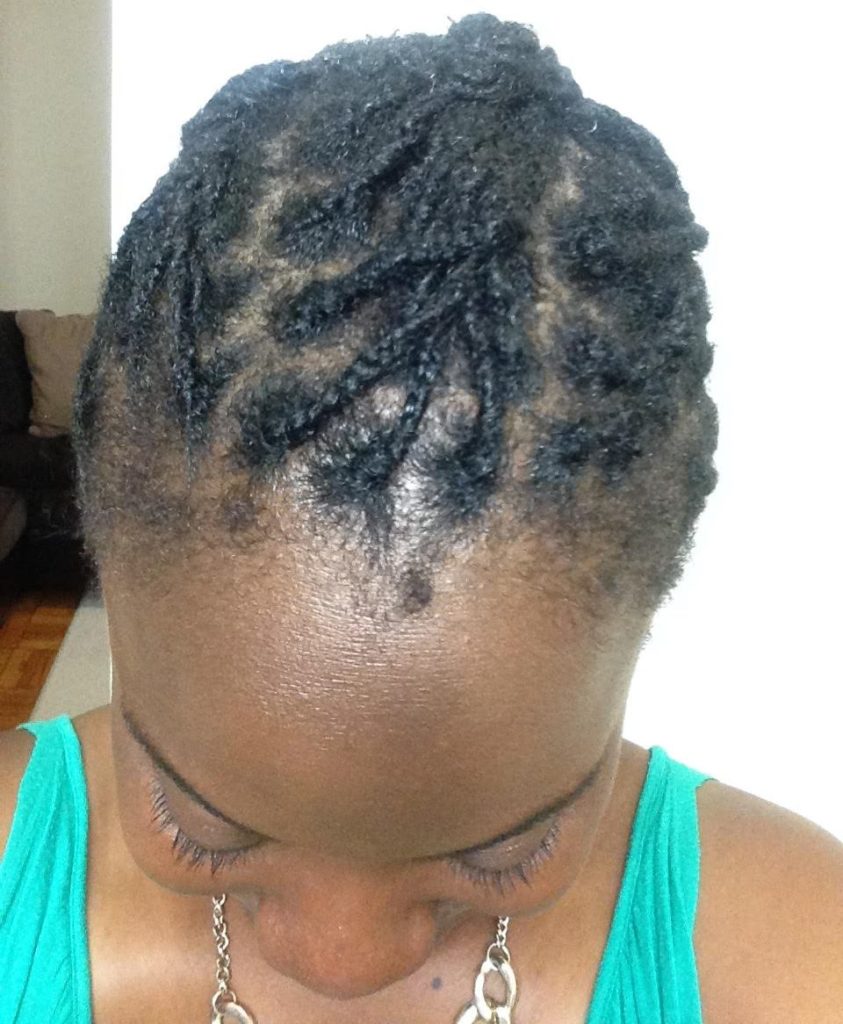 Ndidi's braids that started her locs.
What is one thing you wish you knew before you started?
I wish I knew that locs do whatever they want at first. They are short now, and many times I have to position them in a way to lay flat, so I can wrap them up correctly. Sometimes they still manage to stick up, and I gently lay them back down. I wish I had previously known a better way to protect my edges so that the edges will not unravel while showering. The unraveling is not bad, but when it gets slightly wet I have to twist it and clip it down. To avoid it now, I wash my face before getting in the shower with a washcloth to avoid the shower hitting my face.
What do you love about your locs?
I love the hairstyle fits me; and I am going through the process learning my hair all over again. The loc community is very supportive. They compliment and encourage me. Just the other day, a complete stranger said, "congratulations on your new locs."  I love my new confidence. I was pretty confident before, but now that I have my locs, I'm confident to the point where I am not conscious of my look or anybody's opinion. Now I just get dressed, throw some makeup on, and leave my house confident that I'm stepping into every situation as my best self. It let's me know that this hairstyle was the right decision. I've also noticed that people have reacted to that confidence as well, especially guys. Again, guys compliment me a lot, but now they are just drawn to this confidence that I exude with this hairstyle. Just an observation.
What is one thing you would tell anyone considering starting locs?
I would tell anyone starting locs that they should [do] research. I researched many ways to start locs, and it turns out, braidlocs were the best for me. Also, ask someone else with locs to suggest a loctician, or suggest best products. My friend has been going to his loctician for 9 years I believe, and thus far she's been great for me. She also uses an all-natural gel. I would also say to make sure the loctician gives you the best advice that doesn't always involve them. My loctician told me that after a few months, I won't need to always see her.  I'll be able to twist myself, going to her only for maintenance or particular styles. She also gave me tips for caring for my hair at home.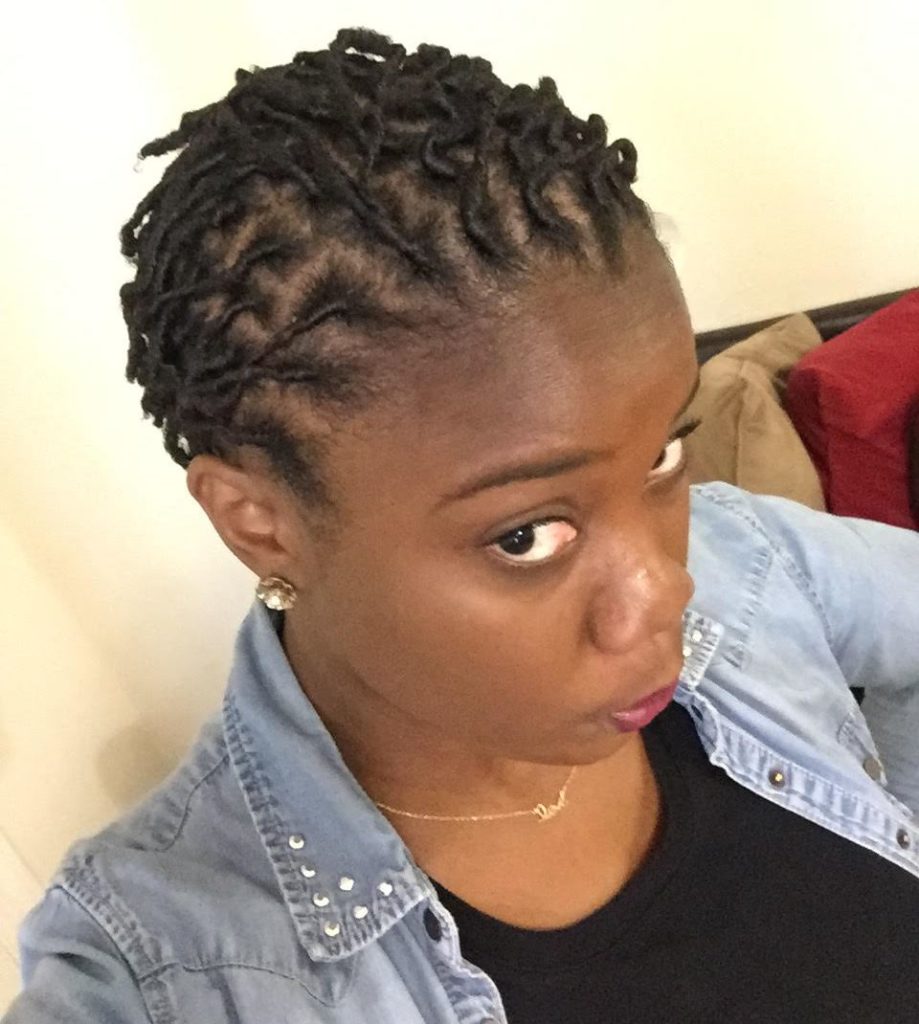 A picture of Ndidi's locs from the top.
Some people will always tell you to go to them, which obviously makes them more money, but when someone is confident enough in their work to give you tips for how to care for your hair yourself, you understand that they want the best for you whether you're with them or not. The last thing I would say is to make sure your hair is healthy before starting locs. Locing your hair on damaged hair will still cause them to break. I noticed my hair was breaking for a few years and I didn't know why, I kept having to cut it. My doctor prescribed iron for me earlier this year for one thing, but it turns out, it was the solution needed for my breaking hair! My hair stopped breaking, I stopped seeing hair fall out when washing it, whereas before, I would see chunks of hair fall out. After a few times of not seeing hair fall out, I decided to loc my hair, so that my locs will be as healthy as they can be.
To keep up with Ndidi follow her on IG @ndidi_love, Facebook & Youtube at Ndidi Love, and read her blog at ndidilove.tumblr.com!
Blacktavist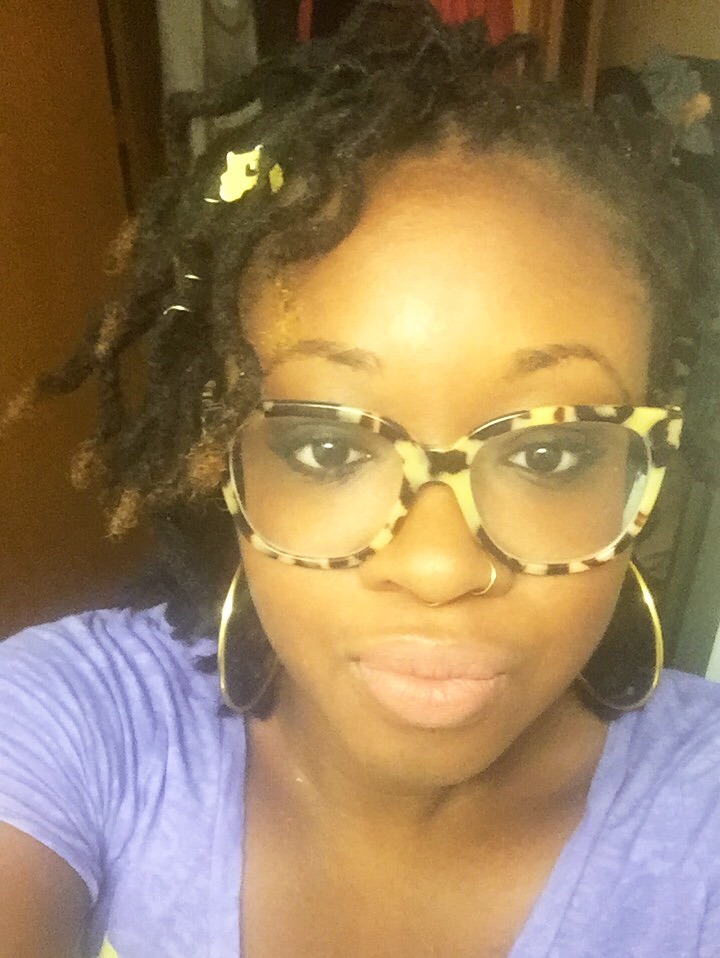 When did you start locking your hair and why?
Have you seen those loced women who look like goddesses in the human form floating on air and always smelling like lavender or eucalyptus? They are the reason why I loced. I had gone natural in 2012 for political reasons. I was abroad in Cape Town, South African and I had met some young sistas. We started talking and a few girls started reiterating how my hair was prettier than theirs and how having my style of hair would make them prettier. I had a long weave and they had short natural cuts. They couldn't have been older than 14 years-old; and in that moment, I realized that anti-blackness is global and permeating the minds of black girls. I knew I had to go natural for the sake of black girl survival.
Three years in, I was 26 trying to figure out some life things. Not only did the loced women have the physical manifestations that I desired, but they also seemed to have the spirit that I was striving to emulate. I wanted to be more patient, have a more giving nature and be exceedingly comfortable in my own skin. I felt that locs were the bridge for me to become that person.
What is one thing you wish you knew before you started?
I wish I knew that the locs I saw on other people were theirs, and not how mine would look. To know that no matter how I styled them, my locs would never look like anyone else's but mine. I wish I knew that loc envy was real and that it would be a real part of my journey. I wish I knew that my loc journey was going to be an emotional one.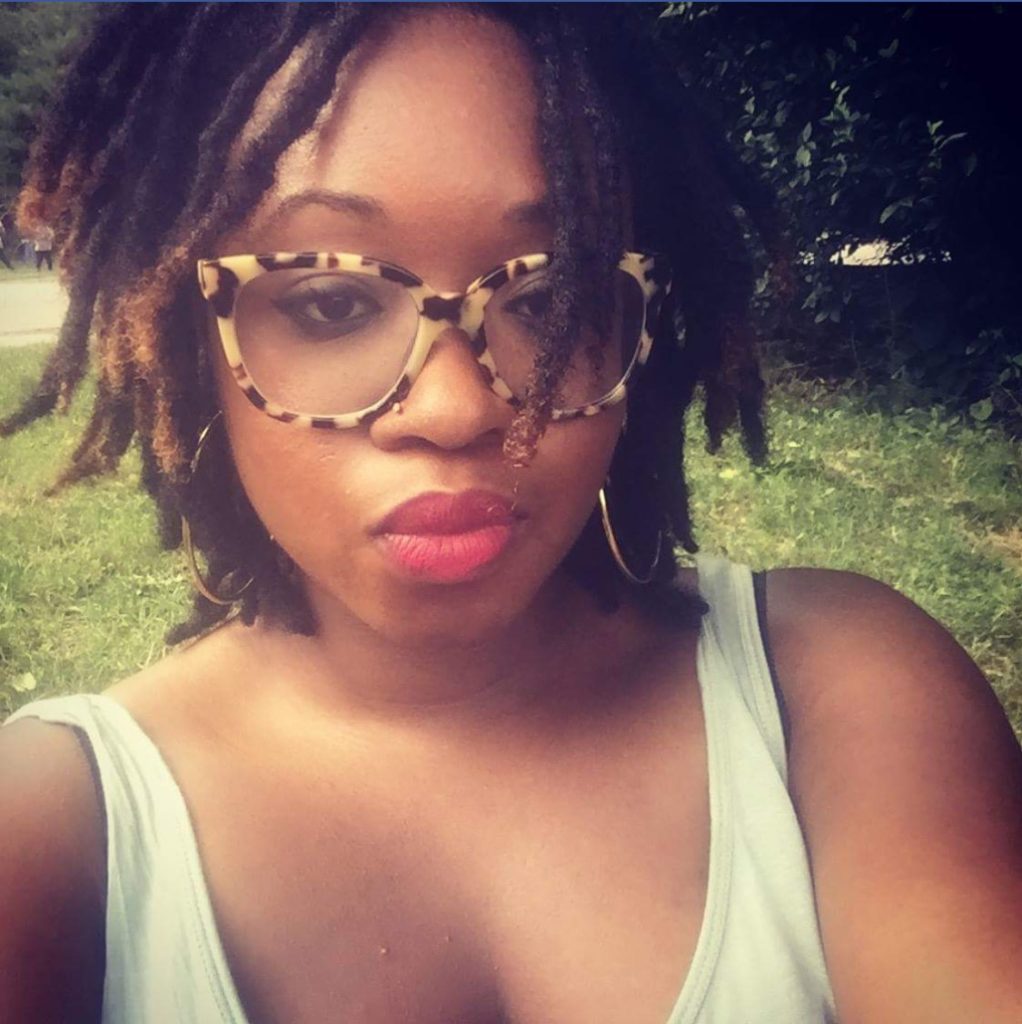 Blacktavist with her beautiful locs.
What do you love about your locs?
I love my locs are a constant teacher. They have taught me self-love, how to have patience and they also taught me commitment.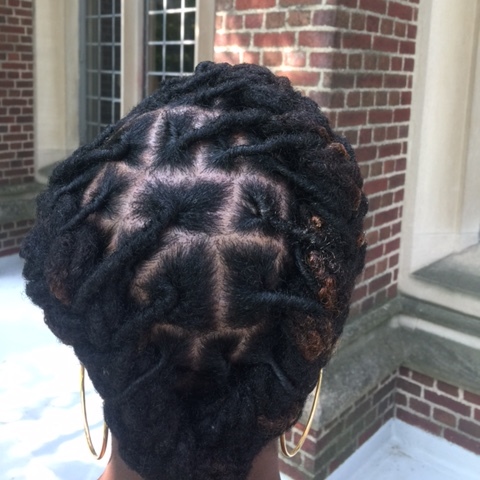 A view of Blacktavist's locs styled in an updo.
What is one thing you would tell anyone considering starting locs?
Although your hair is loced, it still needs lovin'. You still have to wrap your hair up at night, give yourself hot oil treatments and make sure your hair is moisturized. Locs are not easier than free flowing natural hair. You may not have two-strand twist every night but you still have to invest time and love in their growth.
To keep up with Blacktavist follow her on IG @_blacktavist_! Her locticians can be found at @rkhairloft and @kandis_locs (Ann Arbor, MI).
Thank you for reading! If you have locs why did you start locking your hair, and what would you tell someone who is considering starting their journey? Let me know in the comments, below! If you want to keep up with me follow me on IG @chantalkamya and on Medium at medium.com/@ckamya 🙂
The following two tabs change content below.
Chantal is a project manager by day, writer/graphic designer by night, and a former business school career coach and career development professor. Through her writing, one-on-one coaching and group classes she strives to give practical, thoughtful and inspiring tips/ideas on communication and personal branding, to encourage purpose-driven women to achieve their professional and personal goals. She is the founder of leonandlucie.com, a website with everyday products with African-inspired designs. She shares thoughts on life as a Congolese-Ugandan American, with mild obsessions with hair/beauty, family, healthy living, good food and African clothes at medium.com/@ckamya and instagram.com/chantalkamya.
Latest posts by Chantal Kamya (see all)