The fall season has arrived which means the crisp autumn chill isn't too far behind. So get yourself prepared for the weather shift with these fall coats and jackets that are not only trendy but will also keep you warm and garner you plenty of compliments. Below I'm going to highlight four styles of coats and jackets that I really love and will continue to wear beyond this season. Remember fashion is what you make it. You can take any one of these jackets and pair them with various pieces to keep your look updated, fresh, and new.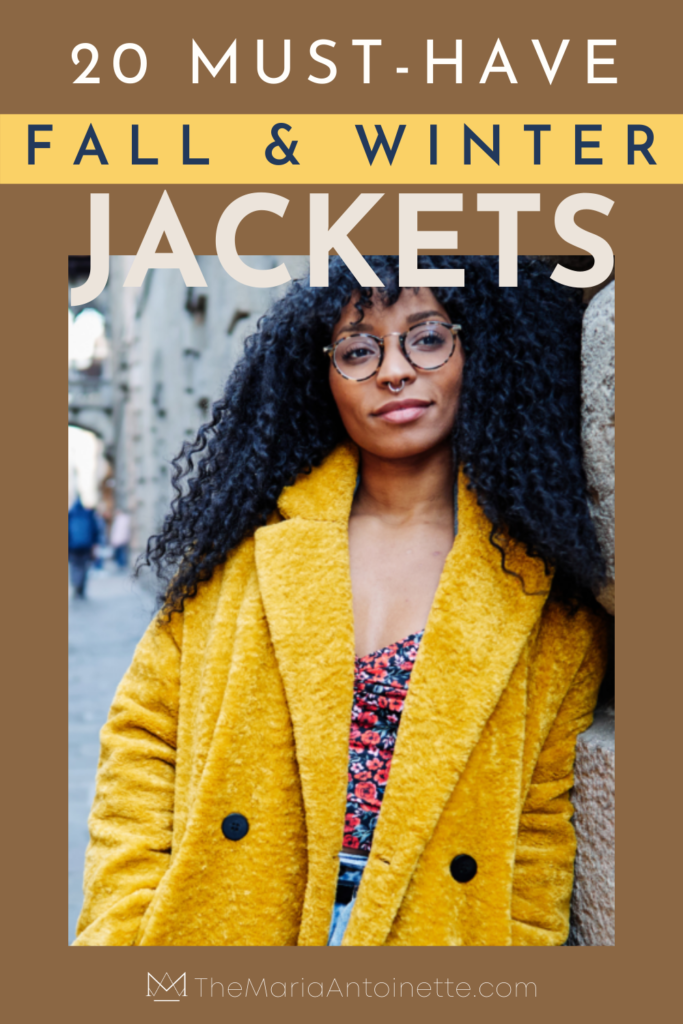 *Prices quoted here were the listed price at the time of publishing. Prices are at the discretion of the seller and are subject to change at any time. These items also have affiliate links that earn this site a small commission which goes towards future content creation.
Shirt Jackets
Shirt jackets are great because they're so casual. They can be paired with pretty much anything. They go great with jeans, sweaters, and leggings. Or you can wear it with some of your favorite summer pieces allowing you to extend your summer wardrobe. Shirt jackets are perfect for the days with a slight chill in the air and you don't want to be chilly but you also don't want to swelter.
Long Shirt Jacket – Thread & Supply ($49)
Anneli Plaid Shirt Jacket – Free People ($100.80)
BDG Royce Cord – Urban Outfitters ($99)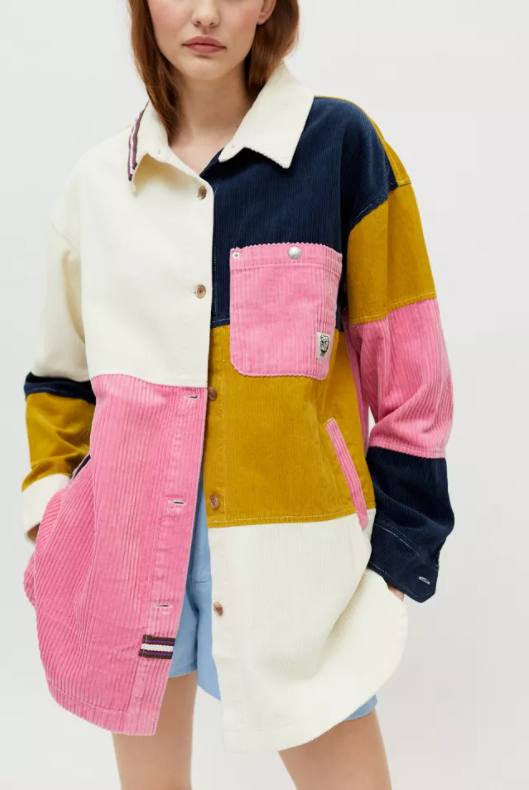 Photo Credit: Urban Outfitters
Faux Suede – Relish Noless Store/Amazon ($37.99-$39.99)
Teddy Faux Fur Coat
These are by far my favorite coats. Like the shirt jacket, these can be coats that can be worn casually dressed down to run errands during the day or dressed up for a night on the town. They're versatile and most importantly warm.
Women's Faux Fur Fashion Jacket – Steve Madden ($52.78 – $298.15)
Faux Fur Coat The Fuzzy Jacket with Hood – Kooosin/Amazon ($36.59)
Faux Fur – Fashion Nova ($68.99)
Solid Zip-up Teddy Coat – Shein ($19)
Sherpa-Lined Denim
If you're of a certain you'll remember this look from late the late 80s early 90s. The look is making a comeback in a big way, and even more stylish than ever.
Icon Sherpa Trucker – Lucky Brand ($148.95)
Faux Fur Denim Combo Jacket – La Vie Rebecca Taylor ($75 Rent The Runway)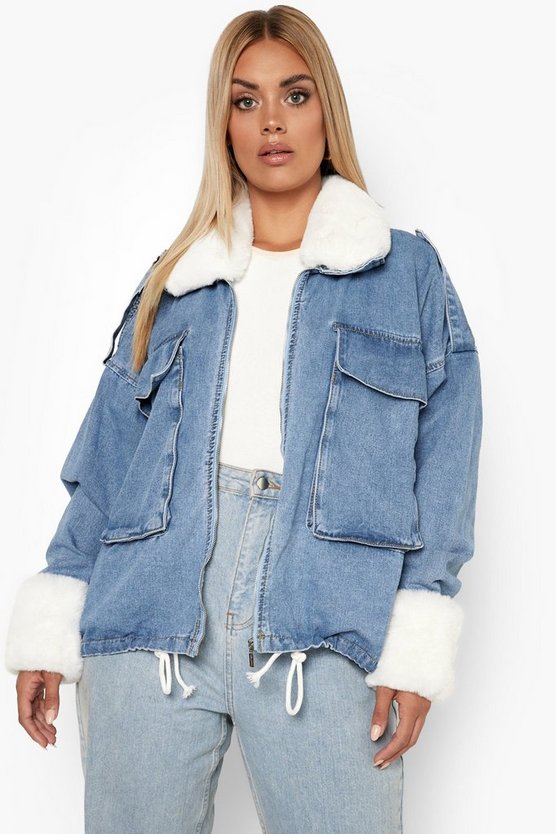 Photo Credit: boohoo
Bear Hug Denim Sherpa Jacket – shopbop ($98)
Vegan Leather
Leather coats have been a staple of the fall season for a long time. But as of late there has been a shift from wearing real leather (made from animal skin) to vegan leather, or faux leather which is made up of synthetic fibers. I know when you hear faux leather some may cringe at the thought but trust me when I tell you vegan leather isn't the faux leather of the 80s or 90s. This leather is soft, sleek, and will definitely turn heads.
Up To Speed Vegan Leather Jacket – BB Dakota by Steve Madden ($99)
Faroe Vegan Leather Jacket – Nanushka ($367.50)
Women's Front Zip Vegan Leather Jacket – KENDALL + KYLIE ($119.00)
Open Road Black Vegan Leather Cropped Moto Jacket – Avec Les Filles ($88)
Long Wool Coat
Like leather, wool is another staple of the fall season, especially as it moves into winter. While tapered and belted coats will always be a favorite, oversized coats are something that we're going to see more of this season. I personally like oversized coats as they leave room for winter layering. But no matter what style you choose a long wool coat will absolutely keep you warm as the temperature drops.
Women's Insulated Long Wool Dress Coat – Land's End ($139.96)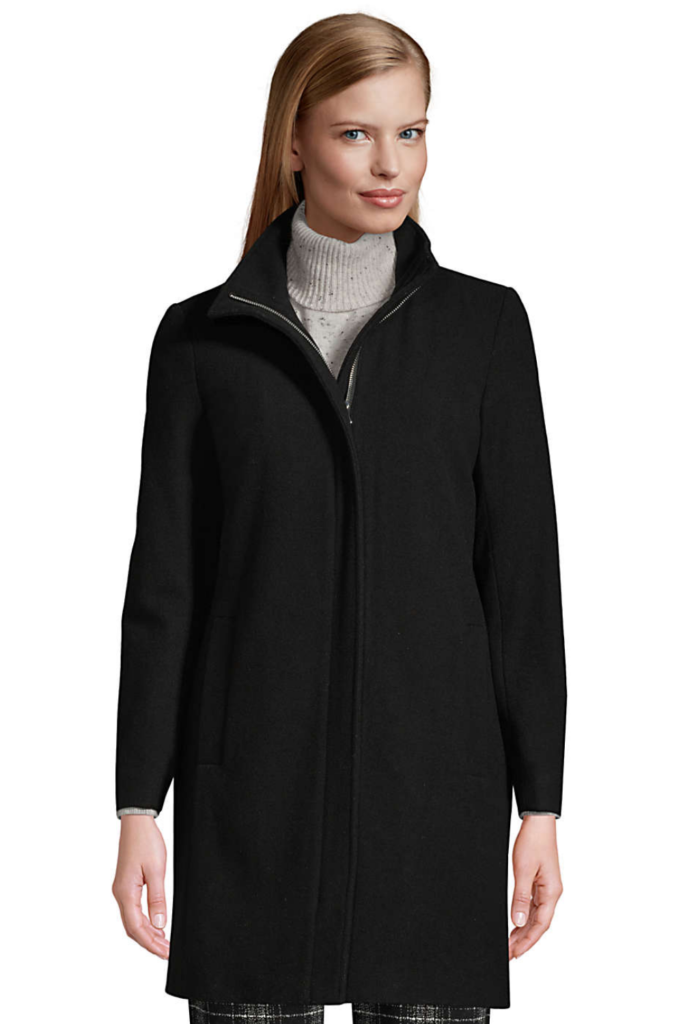 Oversized Wool Coat – Zara ($219)
Women's Wool Coat – Rachel Roy ($107.73)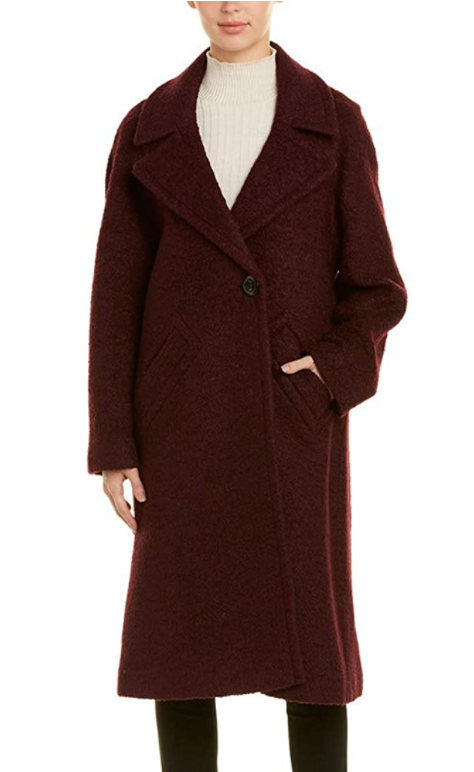 Slick Wool Wrap Coat – Cole Haan ($103.80)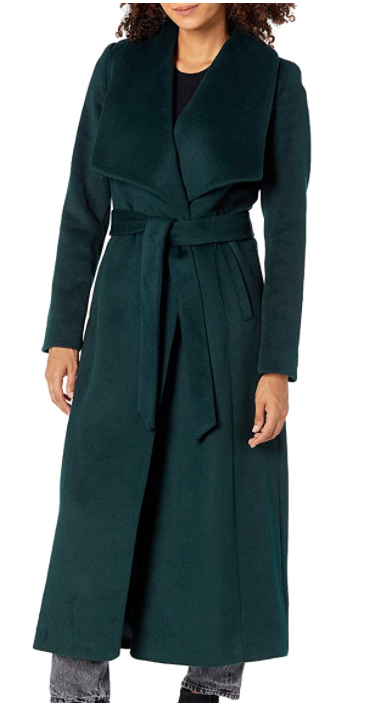 Which of these fall coats and jackets are you considering this season? Share with me in the comments below.
The following two tabs change content below.
Maria Antionette is a professional hairstylist, DIY creator and fashion lover with a belief that beauty can be fun, easy and simple.
Latest posts by Maria Antoinette (see all)