Earlier this week, I was scrolling through Twitter and I came across posts by René Daniella's (@OwnByFemme) fabulously celebrating carnival with her girlfriends. It got me thinking about when the last time I took a girls trip. It's been 2 years since my retreat to Mexico with Myleik Teele along with more than two dozen other women. It was an amazing womanly bonding experience that I'll never forget. I left feeling too through with things happening in my life and returned feeling revigorated. Seeing René's pictures reminded me of the importance of women getting away together.
Why Should You Take A Girls Trip?
Vacationing with your girls runs deeper than just turning up. Yes, it's about letting loose and having a good time but it's also about relaxing, recharging, and reconnecting with yourself and each other. We live hectic lives filled with careers, kids, partners, side hustles, being caregivers to elders, etc. so it means we're always on the move. As a result, the group hasn't been able to together in months for one life reason or another so getting away together to unwind is just what your body needs, and deserves.
Speaking of your body, all of that non-stop running you're doing from point A to B isn't healthy and whether you realize it or not it's wearing you down. You need time to recharge not only your body but your mind and spirit. A getaway with the girls is a perfect way to do this especially when you're in an environment surrounded by women you love and care for, and vice versa. And most importantly, this is an opportunity for the group to get back in touch with each other. Sure the group chat is poppin' but there's nothing like a good face to face conversation, or cry to get out everything you've been feeling.
OMG a good girls trip will have you telling stories for yearsssss and laughing at the same inside jokes over and over like the first time it happened
????????????????????

Don't sleep!
Y'all better book them flights! pic.twitter.com/FSJS8HAIeW

— René Daniella ???????????? (@OwnByFemme) February 29, 2020
Trips like this are vital for our well-being. They are meant to keep us feeling sane in a world that can feel like chaos. I can go on for days about the importance of having best friends and why traveling with them as often as possible is good for your relationship and your souls. But I wanna get to the fun part. The part where I share some quick and easy tips for planning what will be the first of many memorable trips for your squad.
Tips For Planning A Girls Trip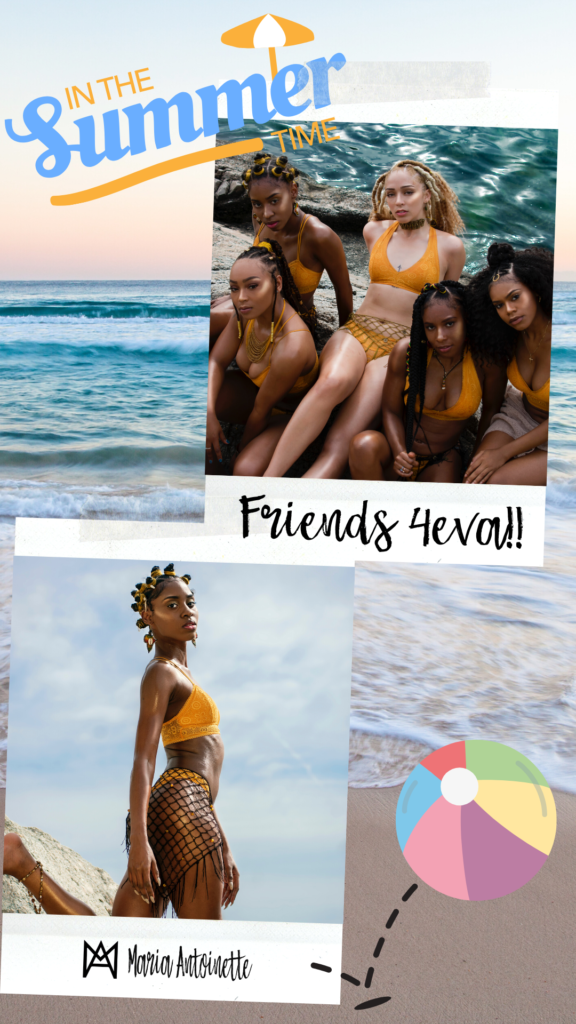 Selecting A Travel Date
The first thing you should do is open your planners and pick a date. This is the hardest part of the planning process because determining a travel date for a group of women who work in various fields with types of responsibilities can be difficult. So take your time and carefully go through your dates until you land on a block of time when you're all free. If it means you go a year from now, fine. The point is you've got it on lock with a goal of making it happen.
Choosing A Destination & Things To Do
When taking a group vacation everyone has different ideas on what they'd like they get out of it. So it's important to discuss ahead of time what everyone's expectations will be. Remember not everyone's idea of a getaway will be the same. Some may want rest and relaxation, others to learn the culture and history of the place they're visiting, and others wanna party until the sun comes up. The key is to research and choose a destination that will be a happy medium for all in order to give everyone a little bit of everything. Essence has a great list of girl trip approved destinations that are worth checking out.
Check Your Travel Documents
I cannot tell you how many horror stories I've heard where people are at the airport only to discover their I.D. or passport expired. Once you know where you're traveling to make sure your identification and travel documents will be valid during your travel dates. And if there is anything that's missing or expiring soon get it replaced or updated as soon as possible. The last thing you want is to be left at home looking at your girls turn up on IGstories. If this is your first international trip and you need a passport, click here to learn about how to apply and where to go for your picture. If you need to get a replacement birth certificate or social security card click here to learn more about how to do that.
Setting a Budget and Start Saving
When you were looking at destinations you should have been discussing what everyone could afford to pay. You should be planning a trip that everyone can afford to take. I'm not saying deny yourself travel perks or upgrades. But what I am saying is, don't go overboard to the point where the price becomes unreasonable. Once you have your dates, destination, and total now is when you start putting money to the side. The sooner you start saving the more money you'll have while you're away and the better off you'll be. And please stick with your savings plan because there's nothing worse than not being able to pay for your trip or coming up short while on vacation.
And The Most Important Rule…
Have fun! That's it. Enjoy one another and the place your visiting. Try new things and go on exciting adventures. Be free, be YOU.
Now that you're armed with all your girl trip planning tips it's time to gather your troops and get ready to head out. Oh, in case you're headed to the beach I have a list of black-owned swimsuit brands you should check out. In addition, I also have some tips that'll help keep your natural hair protected from the summer sun.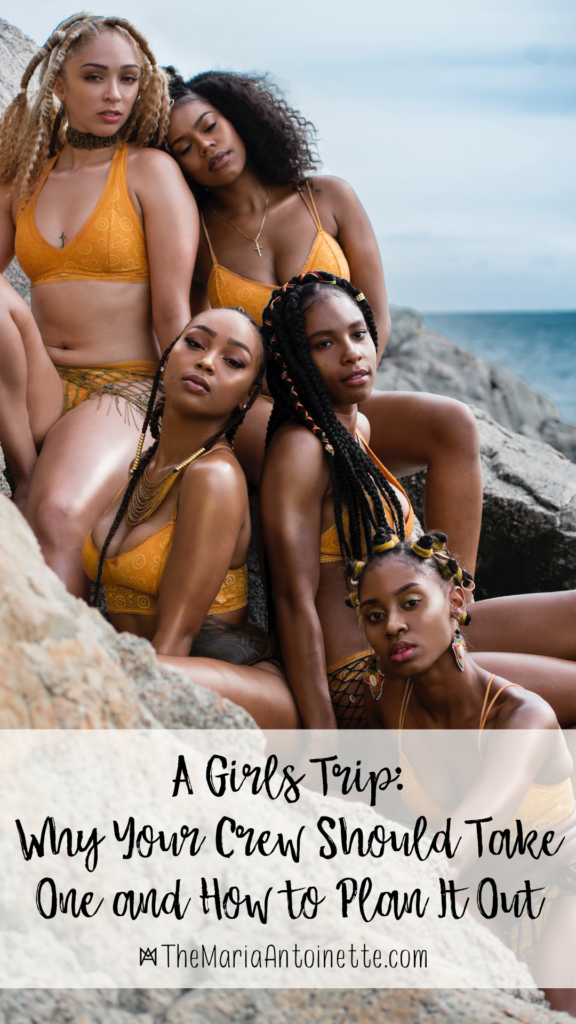 Do you have any special tips that you use when planning a girls trip? Have you been on a trip with your besties? What was your experience? Share with me in the comments below. Tag me in your girl trip photos on social using #TMABlog.
The following two tabs change content below.
Maria Antionette is a professional hairstylist, DIY creator and fashion lover with a belief that beauty can be fun, easy and simple.
Latest posts by Maria Antoinette (see all)