Earlier this year out of nowhere I said to my husband, "Let's go camping." My husband a former Boy Cub Scout, who has spent some time in the woods replied with much enthusiasm, "Yeah we got this. Let's do it. When we are rolling out?" He was so excited but the poor guy had no idea what I truly had in store for him.
As our camping date got closer I noticed that he was getting a little uneasy. He knew that I was planning this trip to document our journey as a family to share with you. But he didn't know the intricate details. He was asking a lot of questions and that's when I knew I had to sit him down and break it to him. I had to let him know we weren't going to be glamping as he initially thought but – REAL camping.
"Camping?!?!" he shouted after I explained to him what our family trip would really entail. Y'all my husband was so beside himself. He had it set in his mind that we would be in a quaint little woodland cottage complete with modern amenities. After a couple of blank stares and a wry smile, he slowly yet reluctantly came around to the prospect of being off the grid and enjoying Mother Nature in all of her glory. And guess what? Despite his initial whines and moans about it he ended up enjoying it, like really enjoying it.
And, THAT is what I was conspiring planning the whole time. I knew he would have a great time despite his initial gripe he just needed to get out there and give it a chance. So this is why I want to share four reasons why black folks should go camping because there are a lot of us who say, "I don't camp" or "camping is for white people" and that's just not true. Camping is *and I cannot stress this enough* for everyone, and I want more us to put aside our preconceived notions and pitch a tent and connect with nature – even if it's just once. Why? I'm glad you asked, here are four reasons why you should make camping your next family getaway.
You Gain a Deeper Appreciation for Nature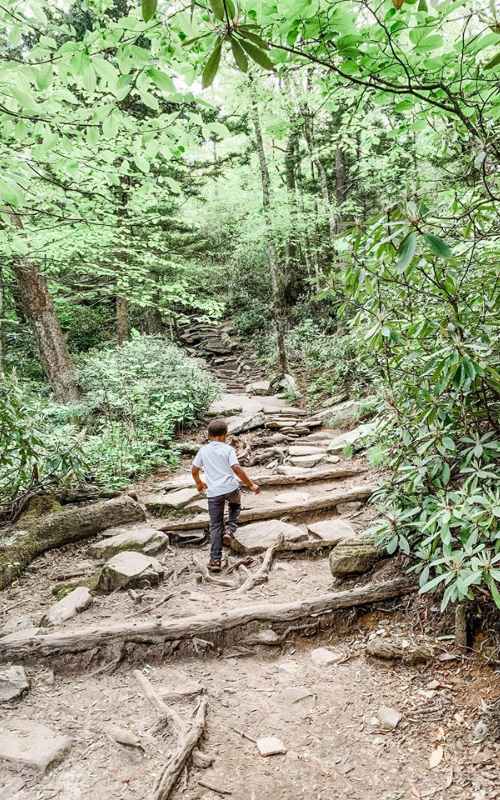 We live on a truly beautiful planet and if you live in the U.S. specifically, there are some amazing places to camp and enjoy the outdoors. Yes, glamping is fun and easy but spending time in nature with a backpack and a sleeping bag strips you of the modern conveniences that detach you from nature. Standing barefoot in the middle of the forest or on the edge of a summit is mentally, spiritually, and physically grounding. Now multiple that when you look to your side and see your family doing the same. It's quite a beautiful experience.
The Gear You Buy Can be Reused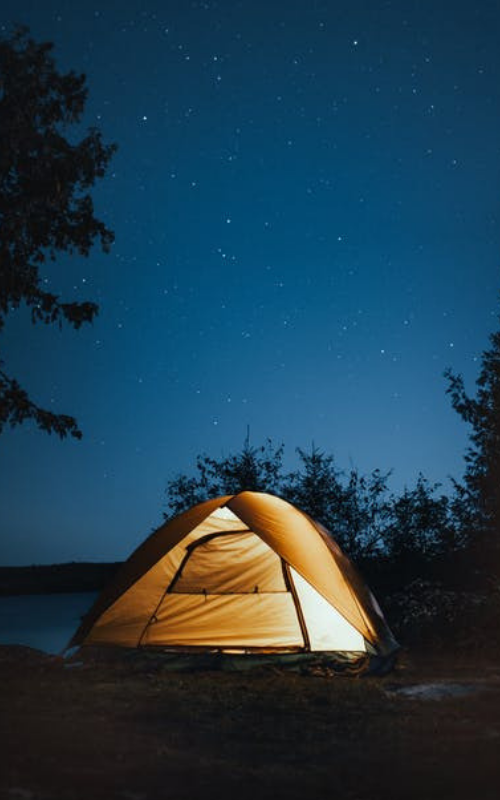 Camping isn't cheap y'all so if you really want to get good gear be prepared to pay a pretty penny. But the best thing about camping gear is once you buy it can be used again and again. It's truly an investment. For this trip, we purchased all of our supplies from REI on a sale which helped keep our cost down. Now we have gear for future trips. Vacations are never free but we do look forward to minimal cost staycations and vacations with our new camping gear.
Here are some of the most important pieces of gear you'll need for your camping trip.
AmazonBasics Camping Tarp
FLY2SKY Battery Operated Tent Lamp Portable LED Tent Light
Coleman Sundome 4-Person Tent
Oaskys Lightweight Waterproof Camping Sleeping Bag
Sleepingo Ultralight Camping Sleeping Pad
Trekology Ultralight Inflatable Camping Travel Pillow
TrailBuddy Trekking Poles
Men's Glennaker Lake Front-Zip Rain Jacket
Women's Switchback Jacket
Girls' Switchback Jacket
Boys' Watertight Jacket
Backpacks
BearVault Bear Canisters for Backpackers and Campers
Carabiners (metal hooks)
Rope
Bug Spray
Socks
Survival Skills are Something to be Proud of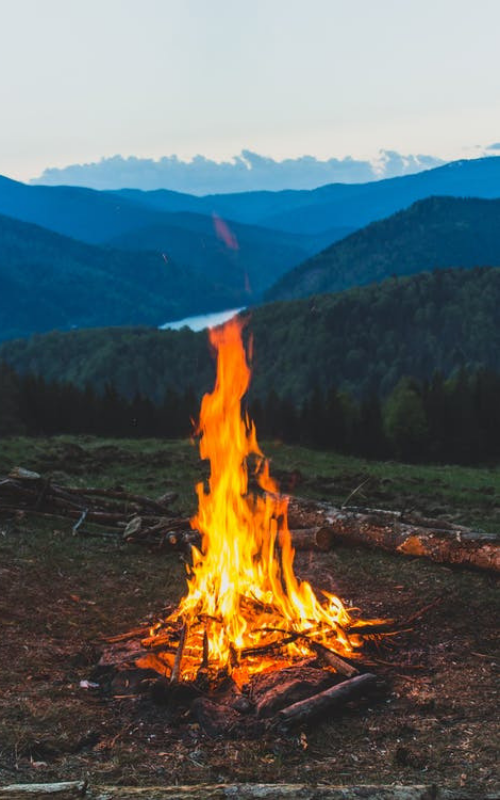 Be honest, if the zombie apocalypse hit could you survive? Okay, I'm kidding but honestly, if you had to trek across terrain and camp and survive, could you? After one trip I can't say that I can too but I do know more now than I did before. And THAT is something to be proud of. There are so many levels to camping and by going backpack camping we shot up to the edge of intermediate/advanced camping. The level of preparation needed alone is impressive, let alone the understanding of trails, seasons, animals, and other things. It wasn't daunting for us because we had a guide. I do look forward to not having a guide to dial up the challenge. Not now, one day.
It's Narrative Changing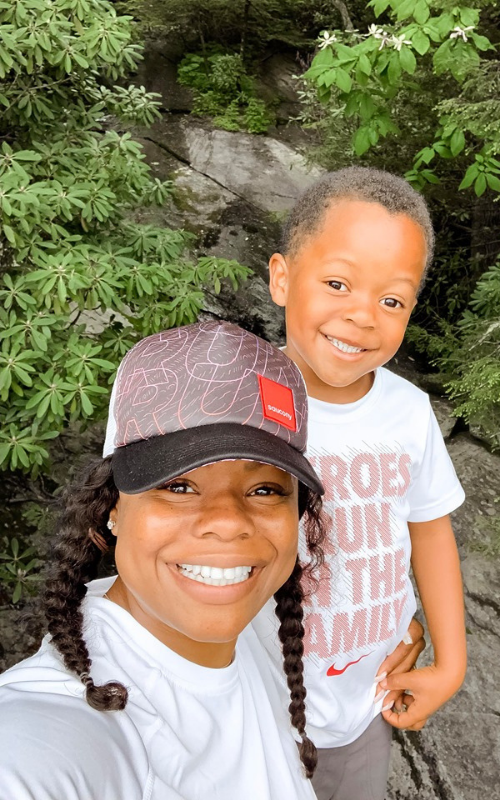 Let me be real for a moment, where I live I don't see a lot of black folks hiking, camping, or doing outdoors stuff. Now don't get me wrong, this doesn't mean we aren't out there cause I know we are. Which is why I was excited when ran into people who look like us. We were sharing stories and memories in a space that no one owned. It totally changed my narrative on camping while also changing a few folks narratives about young urban black families, yes we camp.
If you've decided to take the plunge and go camping for the first time this I have some additional tips and tricks that will help your family.
Stay Close To Home
Since this will be your first time camping there's no need to spend a lot of money on gas to drive hundreds of miles. Look for places to camp that are closer to home so that if you don't like you can easily head home, or to the nearest hotel. I recommend checking out state or national parks that offer water and electricity. State parks are a great place to camp but because they are comparatively cheap they fill up quickly so plan ahead.
Camping Gear
As I mentioned we got our gear from REI but that's not the only place you can go. Yard sales are also a good place to look for affordable camping gear. Some people buy a bunch of equipment for camping but end up not liking or using it and they end up selling it. Craigslist, OfferUp, 5 Mile, and Facebook Marketplace are also great places to look for equipment. Just remember to inspect it before you buy it. No one wants to buy a tent with a hole in it.
Meal Plan
Don't get too excited and put all the food you can think of in your cooler. Create a meal plan so you won't need to make unplanned and expensive trips to the campground store. Prepping your meals in advance makes it quicker and easier when it comes time to prepare the meals. After a long day of hiking, swimming, or fishing the last thing you want to do is spend 2 hours prepping and cooking the evening meal. And don't forget your cooking gear, without it there won't be any meals to eat.
Camping Hacks
Grill starter – Fill up an empty cardboard egg carton with smaller charcoal bricks. When it's time to fire up the grill, just grab an carton of charcoal, throw it on the grill, and fire it up! Cardboard egg cartons are easy to light so you'll be starting a campfire in no time. Make as many egg cartons with charcoal in them as you'll need to cover the number of meals you're going to cook.
Roasting Sticks – Worried that your kids will get too close to the fire to roast marshmallows, hot dogs, and BBQ with sticks or forks? Create your own using a dowel rod and metal skewers. All you need to do is cut a dowel rod in half to make two roasting sticks. Drill a hole in one end of the rod big enough for the skewer to fit in, then add glue to the holes, place your metal skewers in the holes and let the glue dry. Viola! Now you have safe, long roasting sticks!
Shower Caddy – Before heading out to camp, get a shower caddy with multiple pockets. You can use this to store all of your utensils for cooking and hang it on a tree or inside your tent. You can even store a variety of other things in it, too.
Tic-Tac Containers – You might be someone who loves to cook and add in some herbs and spices to your food. A good way to store your spices is by using Tic-Tac containers. No need to lug all your big containers of spices with you or a myriad of Tupperware containers, just re-use those Tic-Tac containers.
The great outdoors provides access to nature's biggest and best gym and exercises. Walking, hiking, climbing, and swimming are all-natural movements that our bodies love. Have you ever seen the sunrise through a canopy of tree coverage? There are no words to describe how amazing it is. More of us need to step out of the hustle and bustle of our labeled and segmented lives and into new experiences.
So, yes while the first reaction to my idea was not excitement but looking back on our adventure, as a family I'm so elated that we have these memories. All of our gear is out in the garage just waiting for our next camping trip. If you find yourself in our neck of the woods we look forward to bumping into your family on the trail.

Do you think more black folks should go camping? Have you ever been camping? Where's your favorite place to camp? Share your experience with me in the comments below or on social.
The following two tabs change content below.
Maria Antionette is a professional hairstylist, DIY creator and fashion lover with a belief that beauty can be fun, easy and simple.
Latest posts by Maria Antoinette (see all)