Warmer weather is here and I know your little ones have a ton of energy to burn. So in this post, I'm going to show you how to build your own DIY dollar store backyard obstacle course. This will get their eyes unglued from their tablets and get them outside for some fun time in the fresh air. Let's get started!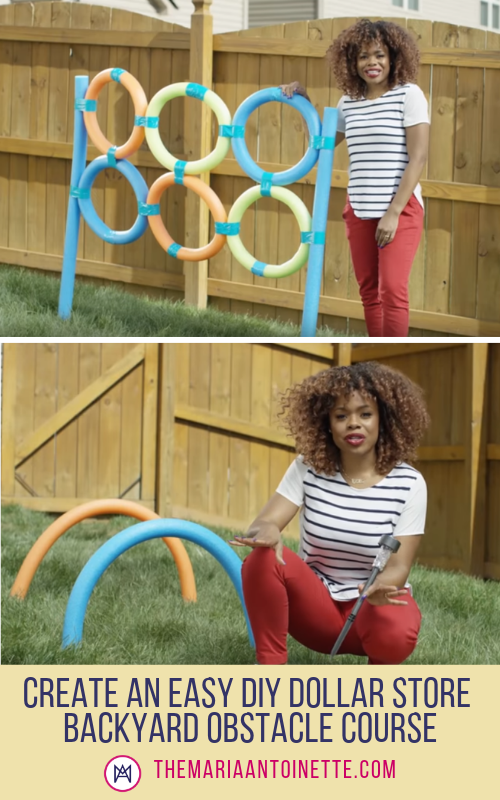 Tunnel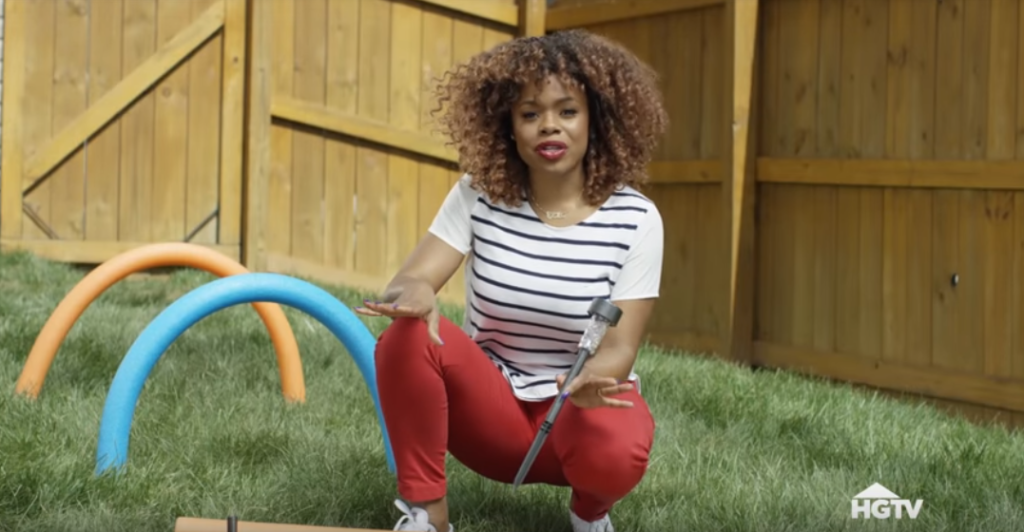 You'll need solar garden lights, pool noodles, and duct tape.
First, push the garden light into the ground. Once that's done remove the light. You won't need that part.
Then using the duct tape cover the top of the light spike just in case the noodle pops off. We don't want the little ones getting hurt.
Lastly, stick the ends of the pool noodle on top of the spike.
Mini-Hurdle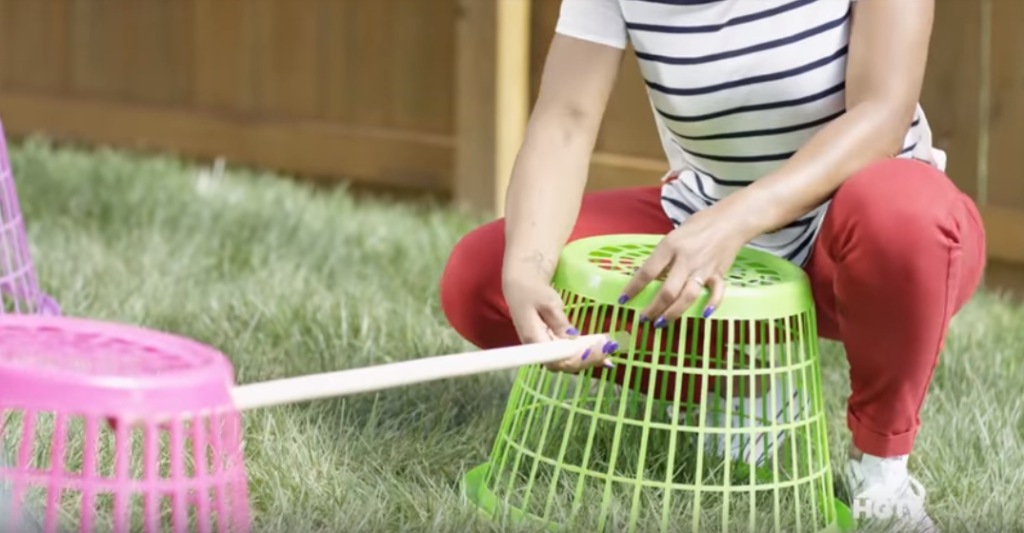 You'll need laundry baskets and wooden dowels.
Turn the baskets upside down.
Stick the wooden dowel in the open holes of the basket. Done!
*Extra tips: Turn the fun up a notch by getting the baskets in different colors and painting the dowel a different color or get stencils and add patterns to it.
Pole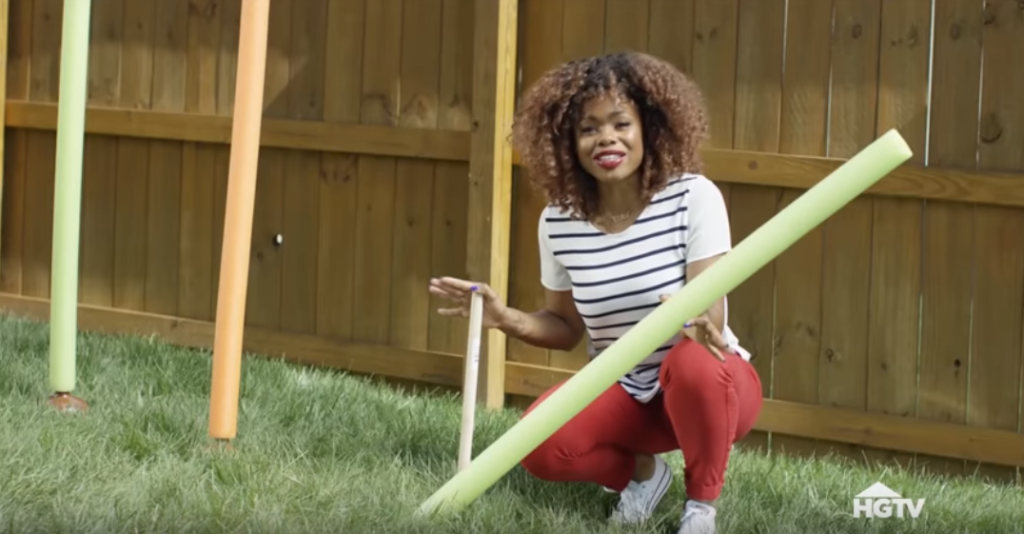 You'll need plungers and pool noodles.
This is one is super easy. Attach the pool noodle to the plunger handle. Make enough space for the kids to run around them.
Rings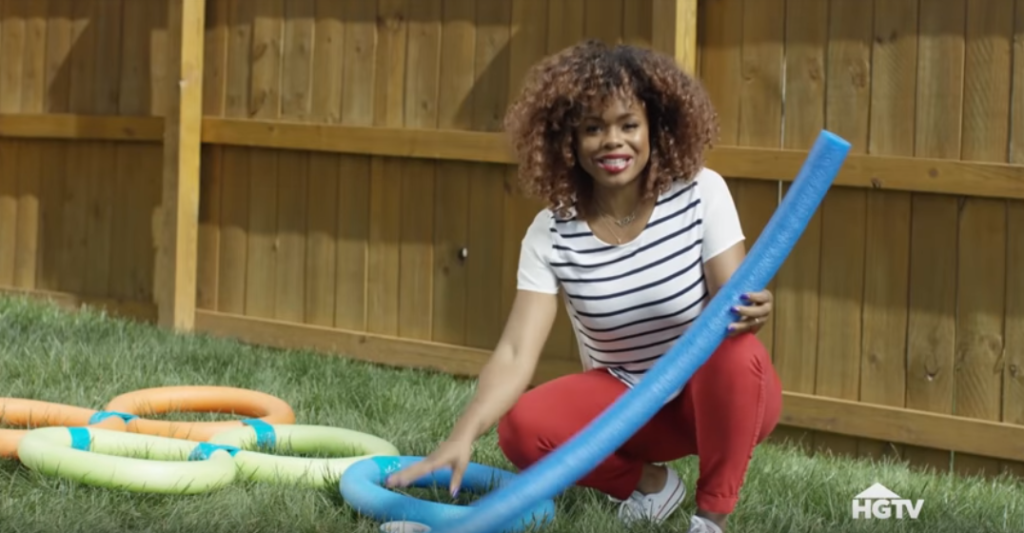 You'll need pool noodles and duct tape.
Tape the noodles together to form a ring.
Now put two rings side by side and tape together.
Then take all those taped two rings and tape them together.
Target Practice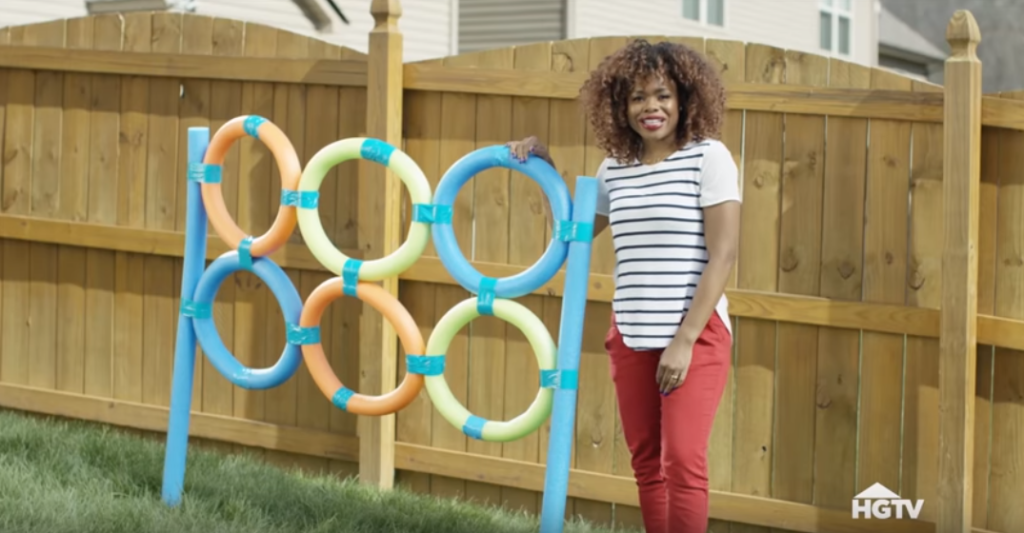 You'll need pool noodles, wooden dowels, a mallet or hammer, and duct tape.
You're going to recreate the rings you made from the last activity.
Laying the rings horizontally tape each end to a pool noodle.
Then using your mallet or hammer insert the dowel into the ground.
Now attach the pool noodles to the dowels.
Watch this video to see how I quickly put this DIY Dollar Store Backyard Obstacle Course together
Looking for even more fun with your kids? Check out this list of 10 outdoor springtime activities.
What do you think of this DIY dollar store backyard obstacle course? Is this something your children would love? Share with me in the comments below and tag me in your obstacle course DIY's on social at #TMABlog.
The following two tabs change content below.
Maria Antionette is a professional hairstylist, DIY creator and fashion lover with a belief that beauty can be fun, easy and simple.
Latest posts by Maria Antoinette (see all)