This year has seen the return of Velvet on the fashion scene. Velvet was in the 90's (I'm dating myself) but in 2017, it has come back with some elevated looks. You will see new styles in tailored pants, swing skirts, bomber jackets, jumpsuits, leggings and of course the trusted wrap dress.
Gone are the days of seeing velvet as an over the top fabric. It has taken the world by storm and has shown up on runways and trickled down to everyday wear. The elegance of the fabric is seamlessly merged with the modern and casual design. This trend is a great way to spruce up a casual outfit or knock them dead at the many parties you will be attending the upcoming months. This trend is hot for fall and we'll be seeing a lot more of it as we make our way into the winter season.
Below are some great ways that you can incorporate this trend into your wardrobe. I have mixed in a few Plus size pieces as well because that's my body shape and I want to show you that you can effortlessly rock this trend no matter your size.
Blazers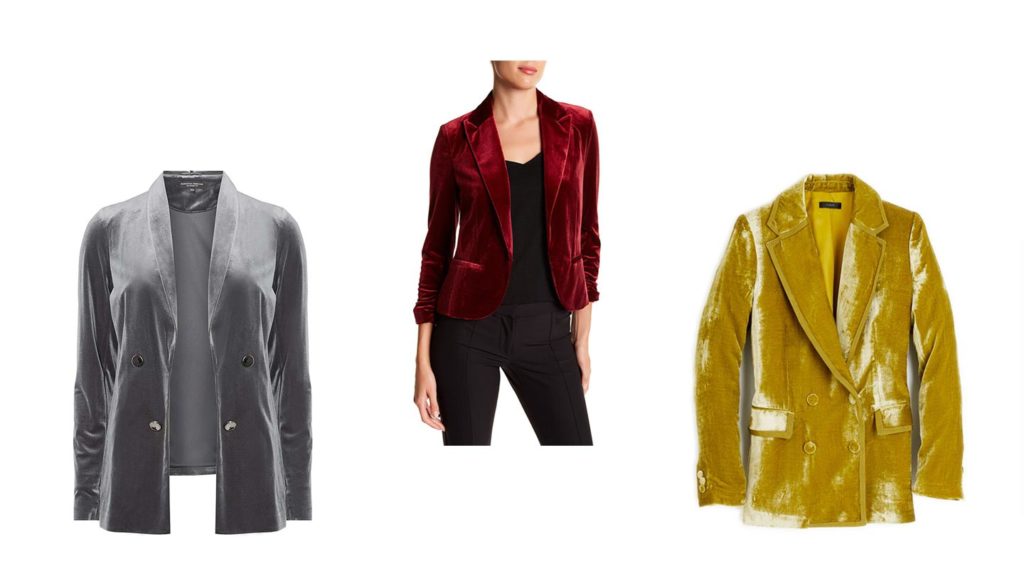 Shop these blazers: Dorothy Perkins Slate Grey Velvet Jacket | Nordstrom Rack Red Blazer | J Crew Yellow Blazer
Blazers are a staple piece. Throw this over a t-shirt and jeans or even a dress. Perfect to spruce up any outfit.
Dresses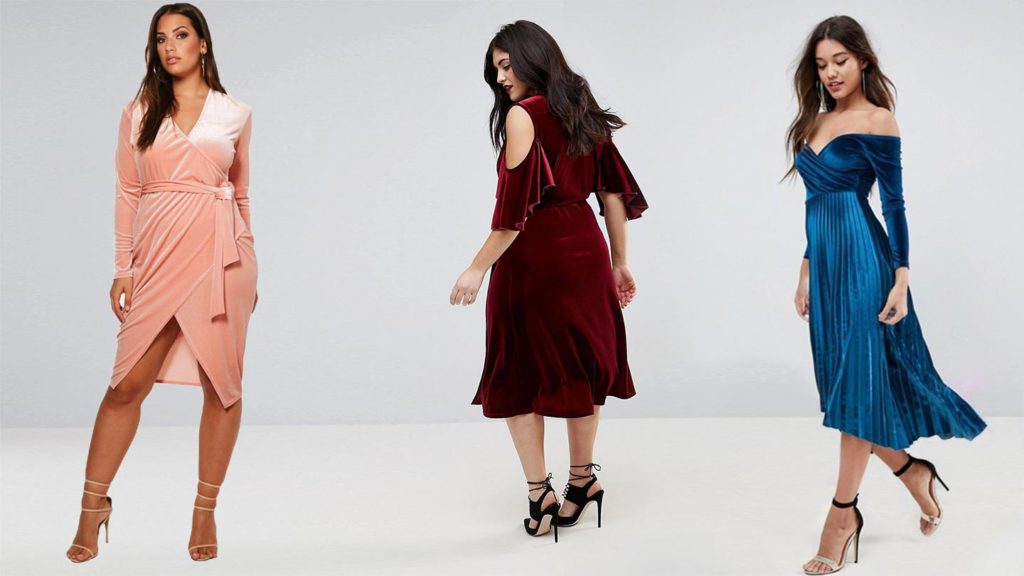 Shop these dresses: Boohoo Blush Wrap Dress | ASOS Cold Shoulder Dress | ASOS Bardot Pleated Dress
Velvet looks great no matter what style, between the casual wrap dress to the pleated you can wear any of these to your next holiday party.
Pants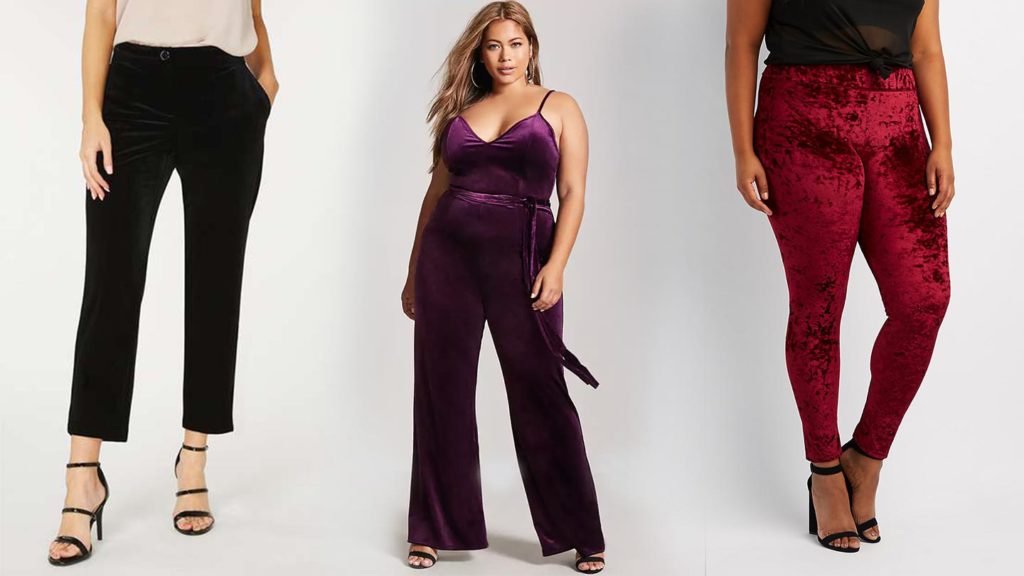 Shop these pants: Dorothy Perkins Black Pants | Forever 21 Jumpsuit | Charlotte Russe Leggings
Pants made for everyone's personal style. Keep it chic and timeless with the crop black pants, go out for a night on the town in this banging jumpsuit or keep to casual in these leggings. No matter the mood there is a velvet pant for your liking.
Shoes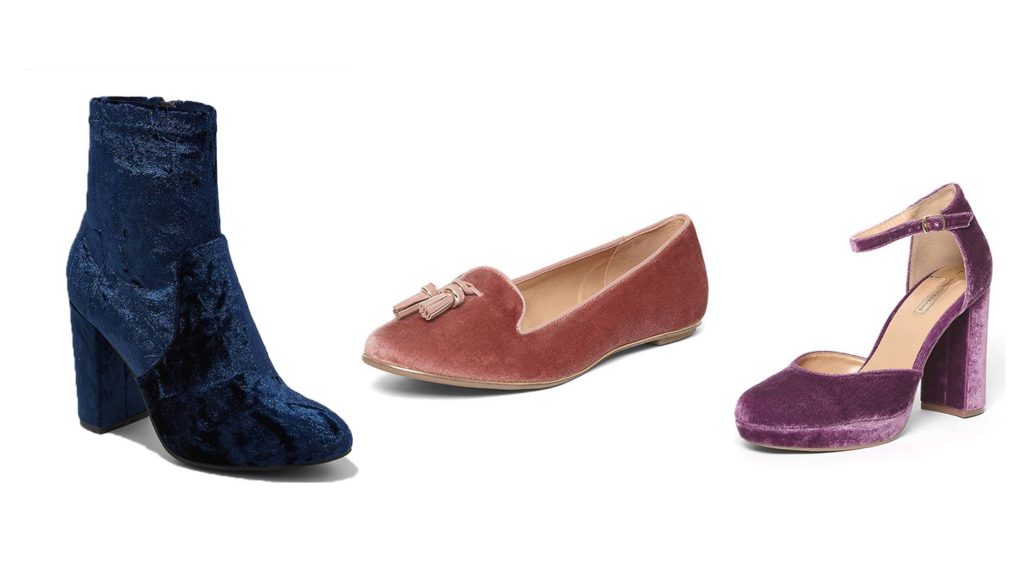 Shop these shoes: Target Massimo Booties | Dorothy Perkins Slippers | Dorothy Perkins Court Shoes
Boots, Flats or heels. Take your pick. You could even rock some velvet socks with open-toed shoes. Don't worry it's not a faux pas anymore. It's a great way to take your summer shoes into the fall.
Bags

Shop these handbags: H&M Grey Shoulder Bag | Charlotte Russe Crossbody Bag | New Look Glitter Clutch
If you're not ready to wear velvet you can ease you're into it with a chic handbag. This is a great way to ease into any new trend.
Jackets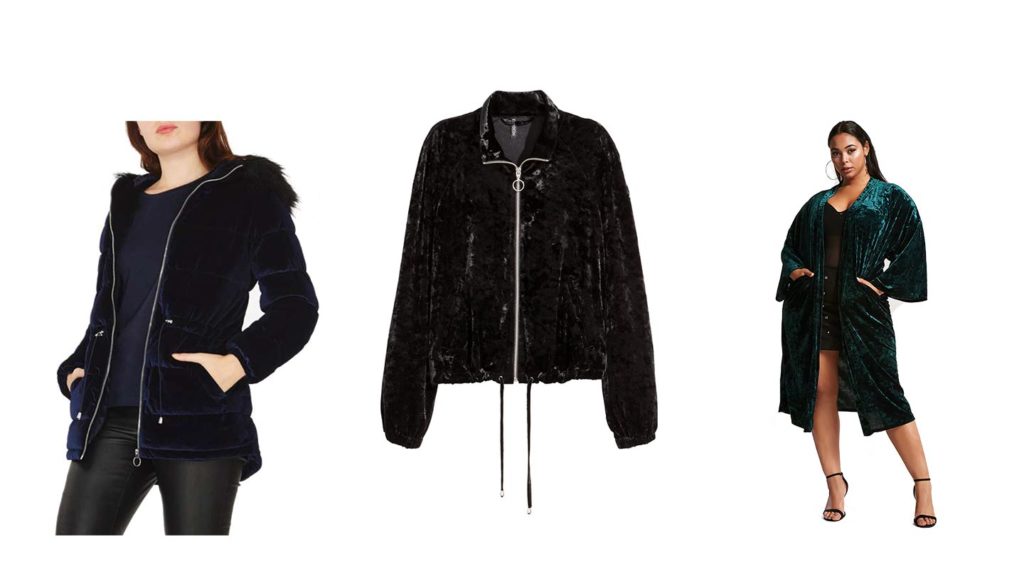 Shop these jackets: Dorothy Perkins Padded Jacket | H&M Crushed Velvet Jacket | Forever 21 Kimono
Jackets can help change the entire look of an outfit. The temps are dropping, jackets give you the chance to express your fashion while staying warm.
So what are some ways you are rocking this trend? Which item would you add to your wardrobe? Comment below and let me know.
Looking for some plus size fashion? Check out my blog here!
The following two tabs change content below.
Amber strives to be an open book and share her love of family, fashion, and beauty. She loves to share her experiences as a mother, wife and plus size woman in her lifestyle blog and YouTube channel. No topic is off limits. Fashion and being plus sized, Surviving PPD, being married for over a decade, dealing with infertility and PCOS and using humor and love as a means to encourage those who are going through the same thing. You can catch her on YouTube (FloridaNatural83) and Instagram @Theambernycole.
Latest posts by Amber Razmus (see all)