The summer always calls for dope fashion trends that recur, circulate, and come back into play for a rainy day. I always look forward to showing some skin and letting my melanin shine on those bright summer days. Fashion trends literally come and go, and every style is eventually recycled. I love when I see fellow fashionistas take a trend and make it their own; the world is so inspiring! I often scroll through Instagram, Tumblr, or Pinterest to figure out my next look.
During my summer searches, here are the top trends that I have seen so many people owning!
Colored Sunglasses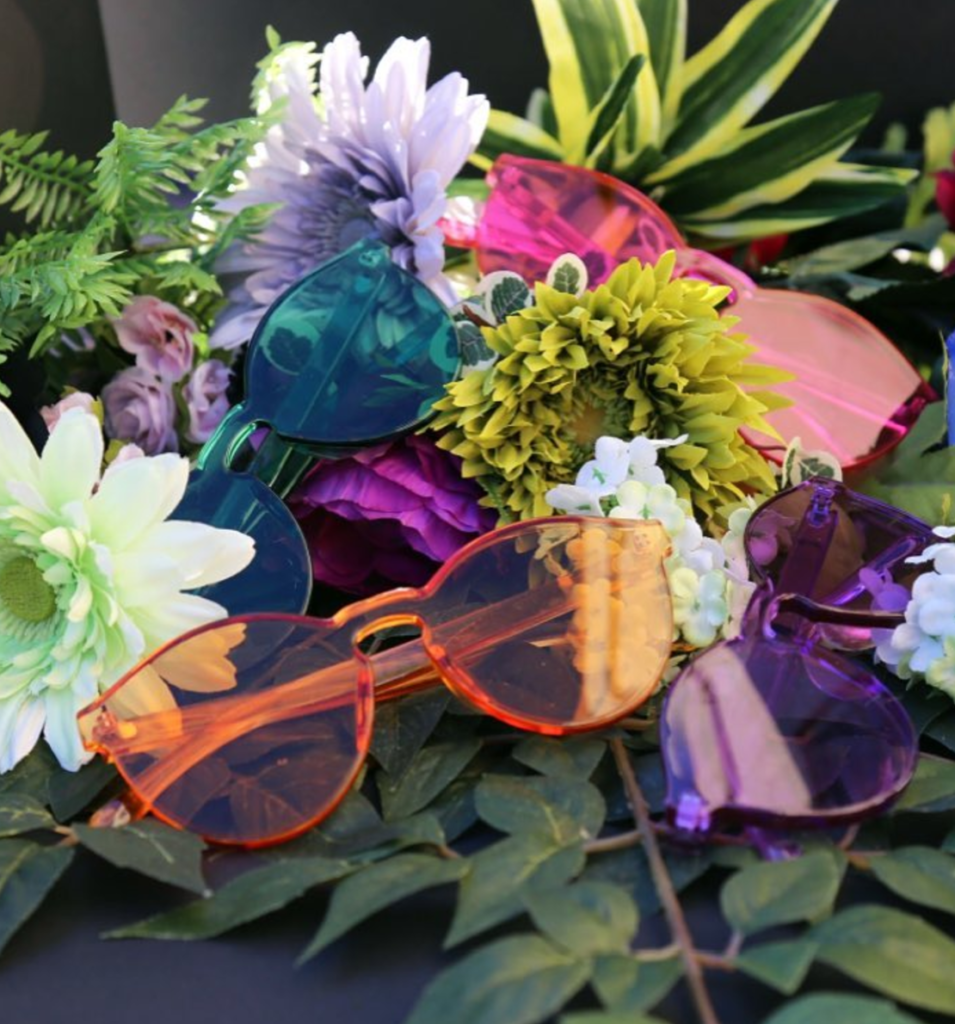 Get into it! This summer I've seen so many cool, 90's looks that have been topped off with colored glasses. From celebrities to your favorite style blogger, this is the staple of possibly the year! Hues of yellow, pink, orange, you name it! Colored sunglasses gives you a retro look and is sure to turn heads.
Off Shoulder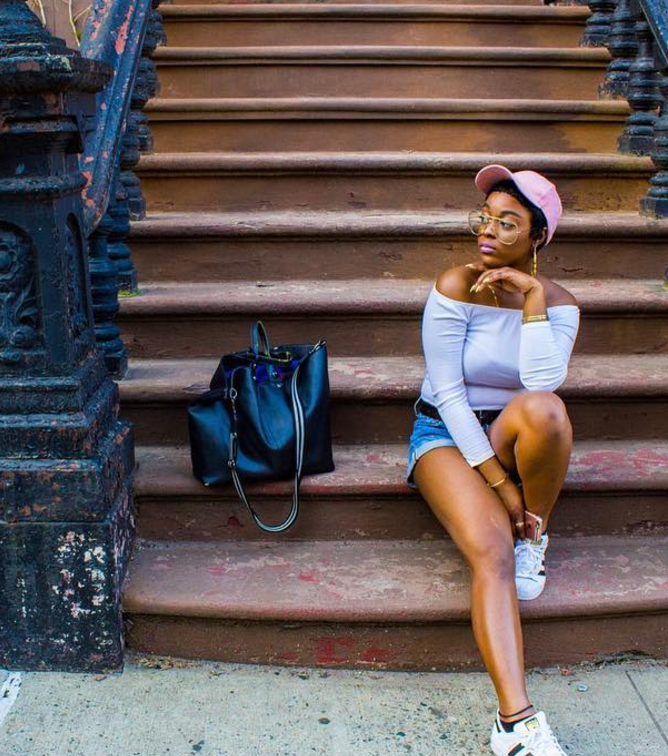 Push Through! I am in awe of basically any off-shoulder look that has come about this summer. It can be casual or elegant, mellow or fierce, and is appropriate for almost any occasion. This trend is timeless! I love the small tinge of mystery that an off-shoulder look can create. Celebrities and Style Bloggers alike have been making this trend their own and I absolutely adore it!
Distressed Boyfriend Jeans
So Huggable! I'm not going to say that the skinny jean era is over, but I do know that older jean styles such as the infamous Boyfriend Jean is back in action. It's a dope type of jean that gives you a rugged yet chic look, and let's be honest… your butt looks great in them! You can dress them up, or swag them out; these jeans are legit perfect.
Bright Sneakers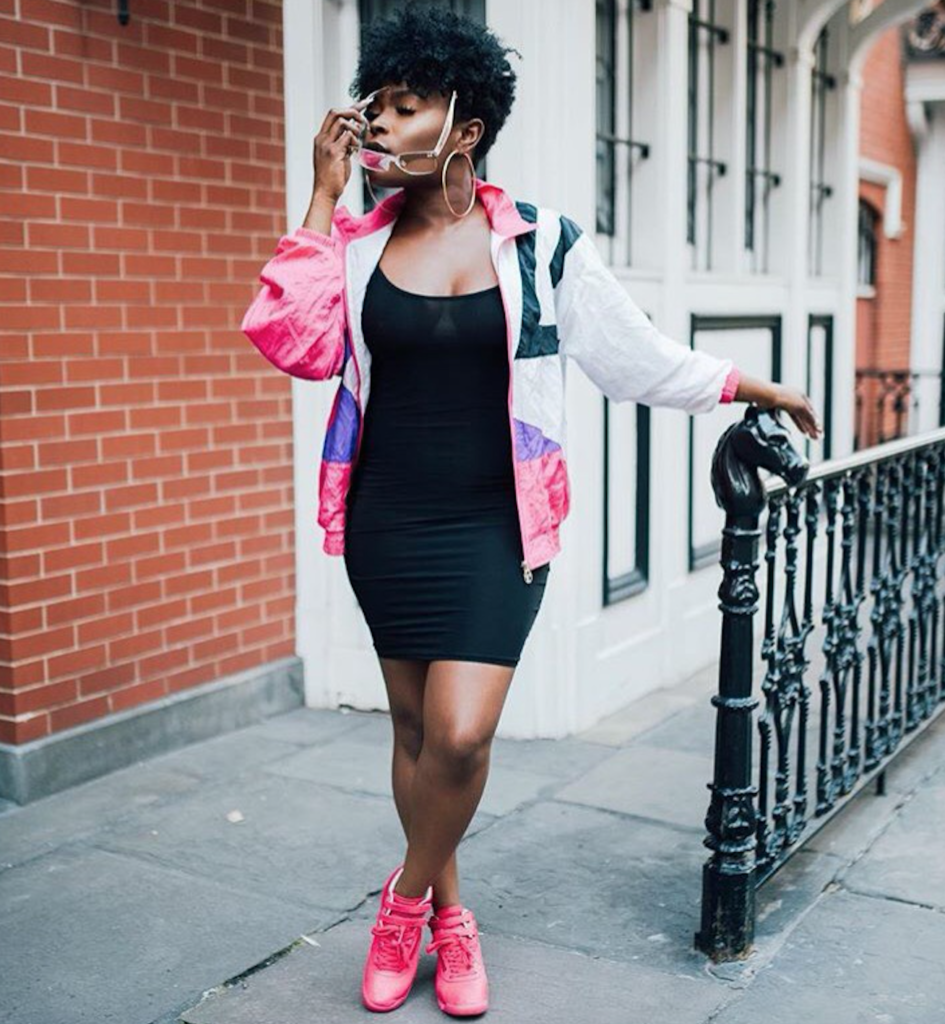 Strut! I love colors, so the fact that so many sneaker brands are creating aesthetically pleasing items is amazing. Your shoes essentially make the outfit sometime, so a simple white tank with blue jeans can become dope with a hint of color in the form of peach Prestos. Just like how it's essential to have different color shades in your possession, it's definitely essential to have different color sneakers.
Platform Sandals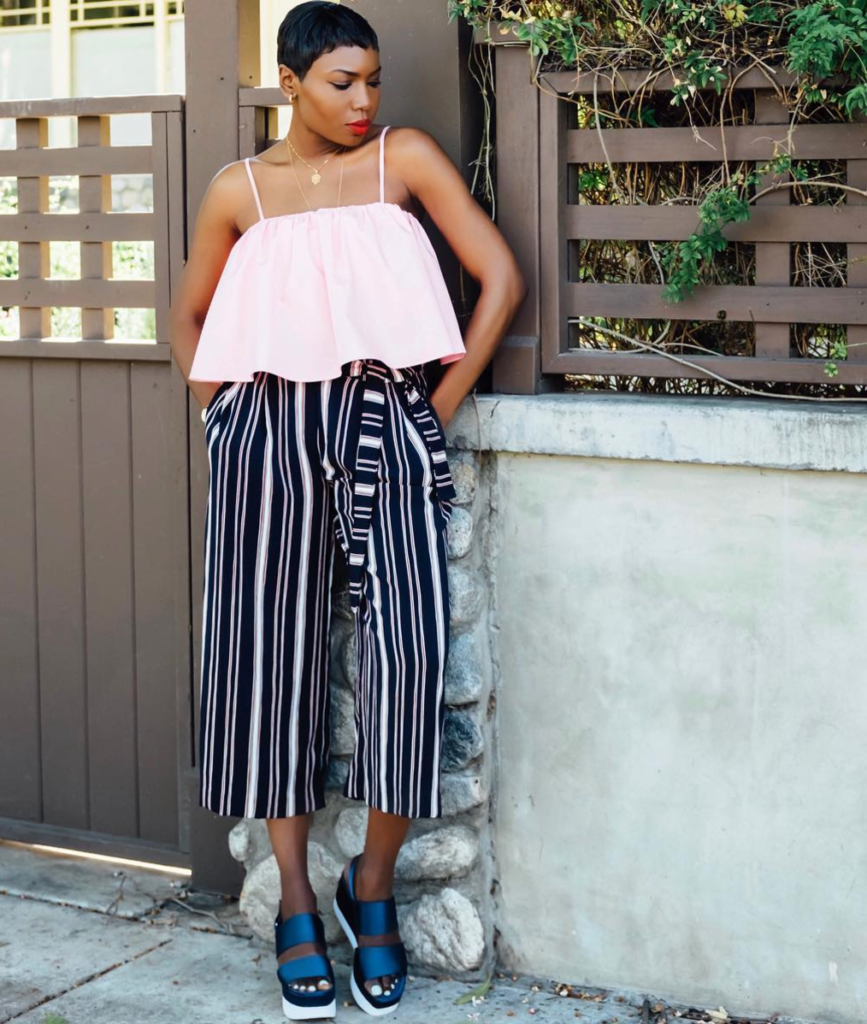 Tres Chic! Chunky platform shoes are back in style; this gives me so much joy. I'm a 90's baby, so this trend honestly gives me flashbacks of wearing Steve Madden platform sandals as a kid with a bedazzled bandana on my head. Every store or boutique out right now are re-designing shoes with either platform or chunky heels; it's a truly chic trend!
You can slay all of these fashion trends can be in so many ways! There's never a wrong way to make a statement. If you want to go all out and be straight 90's in a fit, then do so. If you want to switch it up and make a trend seem new, go for it!
Fashion is such a dope platform to express yourself. Which trend is your favorite to rock? Did you take on any of these fashion statements over the summer?
To get a look at what I'm up to besides all things TMA, follow me on IG @RakiSmaki and be on the lookout for the launch of my lifestyle blog www.RakiyaG.com
The following two tabs change content below.
Rakiya George of Jersey City, NJ. College graduate who majored in Journalism and minored in Television & Radio: I've always had an immense love for journalism and college lead me into the direction of fashion journalism, which eventually made me realize that I just love being a creative and speaking on topics that everyone can relate to and have meaning. My purpose is solely to create and spread positivity throughout any platform I become a part of. I hope you enjoy!
Latest posts by Rakiya George (see all)