It's that time of year when a lot of people are thinking about vacations. If you are a family with little ones you may think you have to wait to travel. Not necessarily. Traveling when your children are toddlers can be a fun experience and it can save you money. How? It's all about planning and being flexible. You may not be able to do everything on your vacation wishlist but you can still have fun making memories and traveling as a family.
There's no greater place on earth to make memorable family vacations than Disney. Disney vacations are such a blast with children (and without them). Let most people I'm sure you're worried about price. But I'm going to show you that taking your toddler has more perks than you originally thought.
Now some feel taking a child to Disney when they wouldn't remember it would be a waste. That couldn't be farther from the truth. No matter how many times you have been, each time your child returns is like a new experience. Making memories with your children is always pleasant no matter how old there are. So here are five reasons you should take your toddler to Disney.
1. They are FREE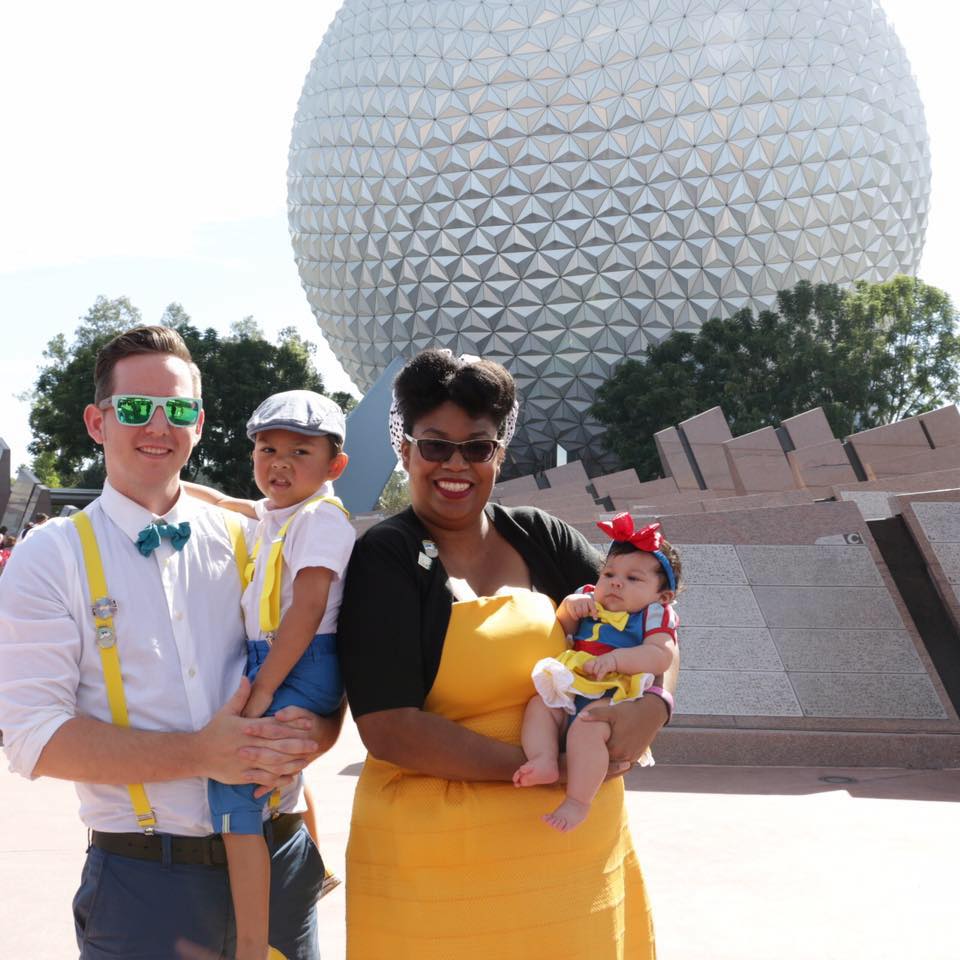 You read that right. Kids are Free 99 ages 3 and under.
We have taken advantage of this by going when my son was 3 and my daughter was an baby. We didn't have to pay for either of them and we had a blast! Check us out dressing up for Dapper Day. My son was only 1 1/2 the first time he went to Disney. He loved meeting the characters. By the time he was three, he was old enough to have favorite rides. The fact that you can save money on their tickets is a BIG draw for many families. Sure they may not remember it but YOU WILL.
2. Magic Kingdom has over 33 rides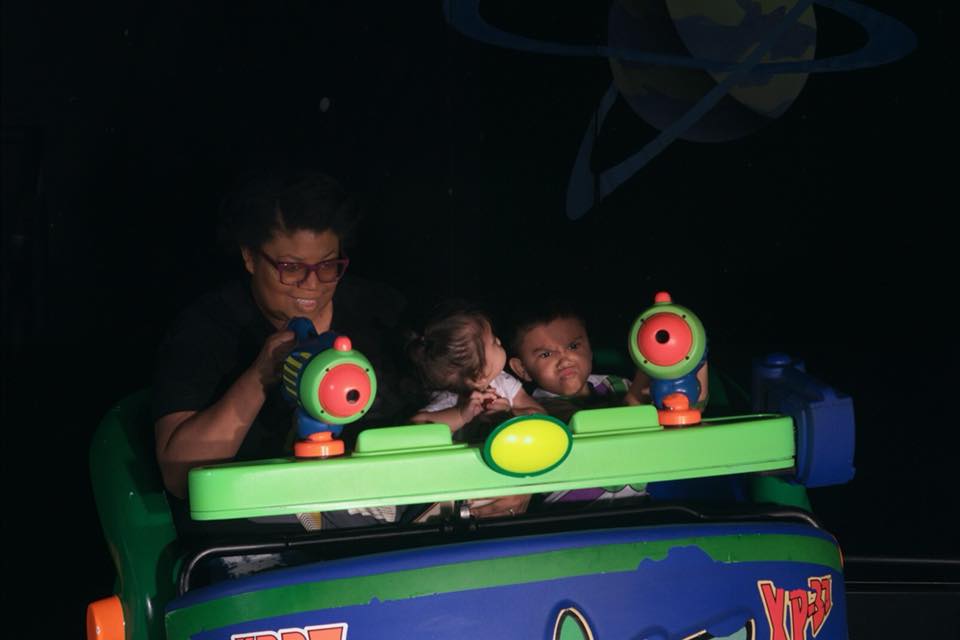 Magic Kingdom is by far the best park for a toddler. There are so many rides for them to enjoy. My sons favorite is the Buzz Lightyear ride. I was able to baby wear on that ride so his sister could come along. Now that he's older he can get on the big roller coasters but even if your child can't you can do a parent swap and still enjoy those rides.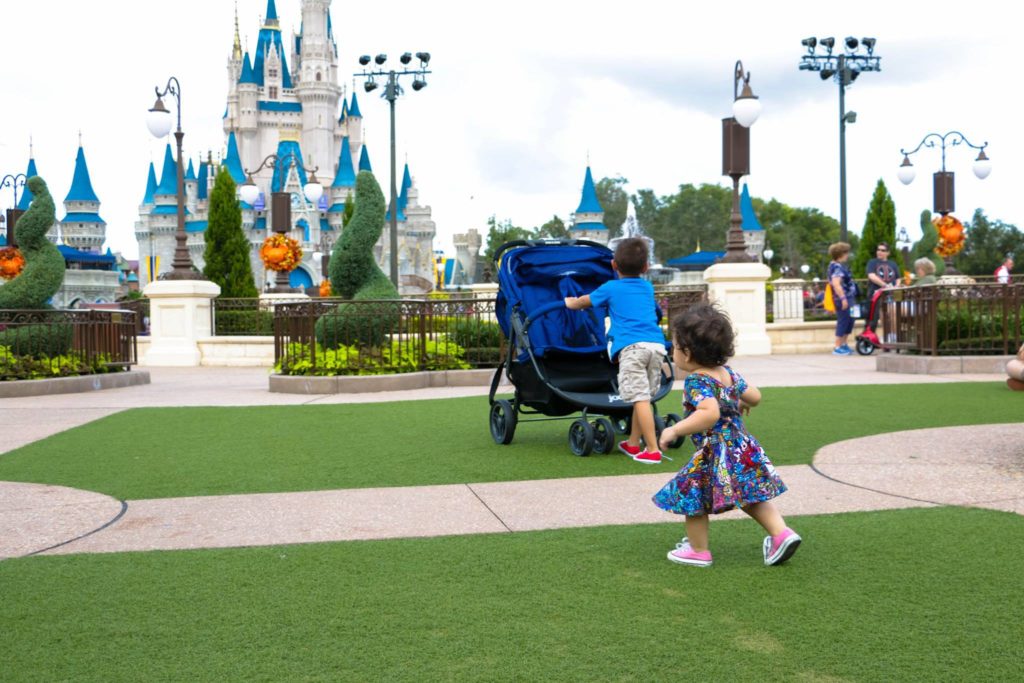 3. If you have to fly children 2 and under fly for FREE
Disney is expensive and I am always looking for a way to save a little money. (FYI: you can bring in water and lunch to the park so you can save a little bit there too.) Flying there can also be expensive. So if you come to Disney when your children are toddlers you can save on airfare and the price of admission to the parks. WINNING!
4. Disney is VERY accommodating for babies and toddlers.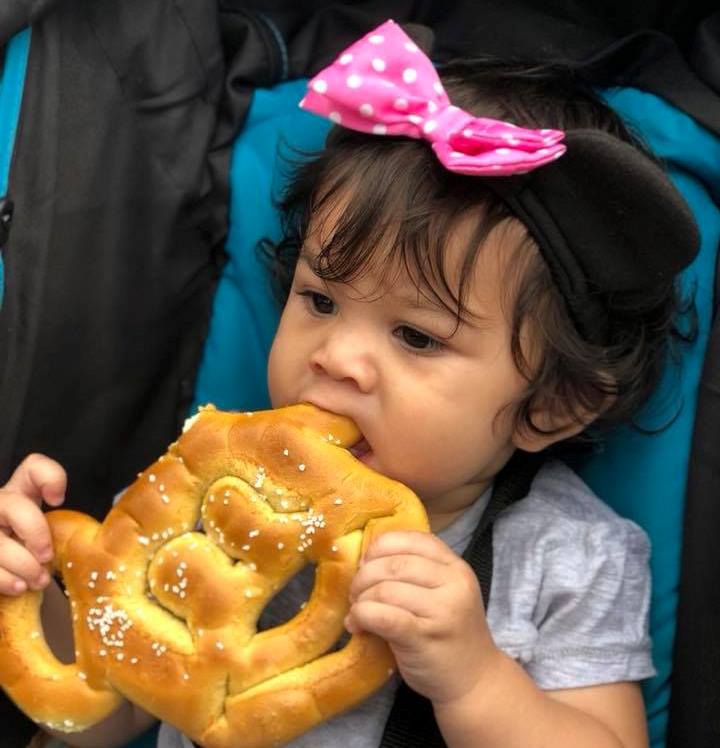 Each park has an air-conditioned baby center with changing tables, highchairs, microwaves and nursing rooms so everyone in the family can rest up. The parks are very stroller friendly and cast members are so wonderful to the younger guest. Also, when eating there, you have plenty of high chairs. While staying on property they have free pack 'n plays you can use. They also eat free at the buffets so you get to save a little money there as well.
5. You get to experience Disney through their eyes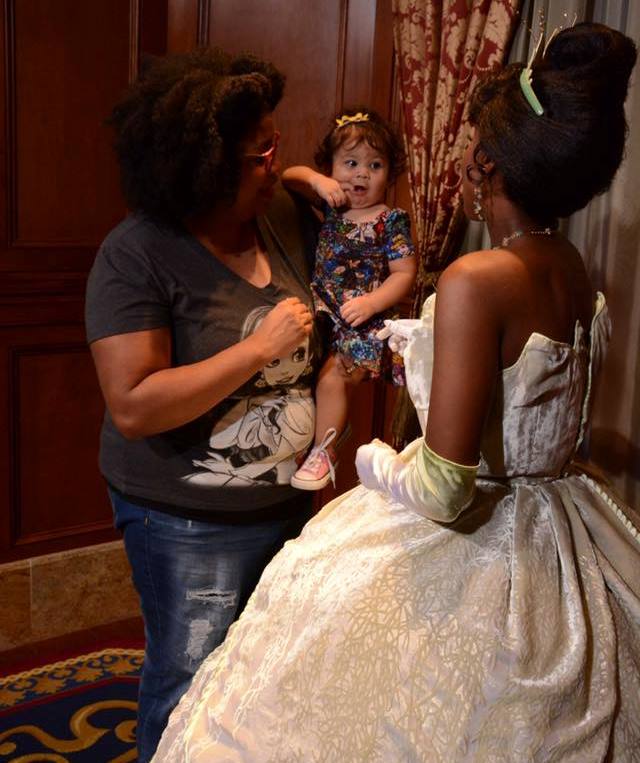 A toddler believes in that Disney magic, they see a character and they usually love them (some may run lol), but overall Disney is a place where their little faces light up. When you see that happen it makes you live the experience through there eyes.
Disney with a toddler doesn't have to be an overwhelming experience, it can be an enjoyable visit for all of you. remember to take breaks and to be flexible when it comes to traveling with toddlers. Do you live in Florida? Are you a pass-holder? If so, you can even do a day trip with your toddler. If you're looking for tips on how to achieve that, check out my blog post here.
What are some of your favorite vacations you have taken with your toddler? What are some places you're planning to visit? Do you have any tips for traveling to Disney with your little ones? Let me know in the comments below.
The following two tabs change content below.
Amber strives to be an open book and share her love of family, fashion, and beauty. She loves to share her experiences as a mother, wife and plus size woman in her lifestyle blog and YouTube channel. No topic is off limits. Fashion and being plus sized, Surviving PPD, being married for over a decade, dealing with infertility and PCOS and using humor and love as a means to encourage those who are going through the same thing. You can catch her on YouTube (FloridaNatural83) and Instagram @Theambernycole.
Latest posts by Amber Razmus (see all)