When you have small children summertime generally equates to keeping them entertained and feeding them every thirty minutes! Here in Georgia this summer has been full of extreme heat, humidity, and storms. None of these conditions are ideal for taking your children to the park or exploring new adventures. Due to the weather we have been forced to stay indoors quite often. Can you imagine entertaining two toddlers all day? Just thinking about it right now is giving me anxiety. Indoor playgrounds and trampoline parks can become expensive so I started looking around the house, and the dollar tree, for inexpensive activities and DIY creations that I could do with my toddlers, Mari and Maya. Here is what I came up with:
Movie Time
As we all know, toddlers do not have the longest attention spans. My secret to picking out movies is to select ones with three things: excitement, movement, and music! At any moment we could turn movie night into a karaoke dance party or start reenacting scenes right in the living room. Redbox and Netflix have some of their favorite movies, which makes this option that much more affordable! Right now Mari and Maya are loving Moana, Sing, Frozen, Turbo, Cloudy with a Chance of Meatballs, Rio, & Home.
Arts & Crafts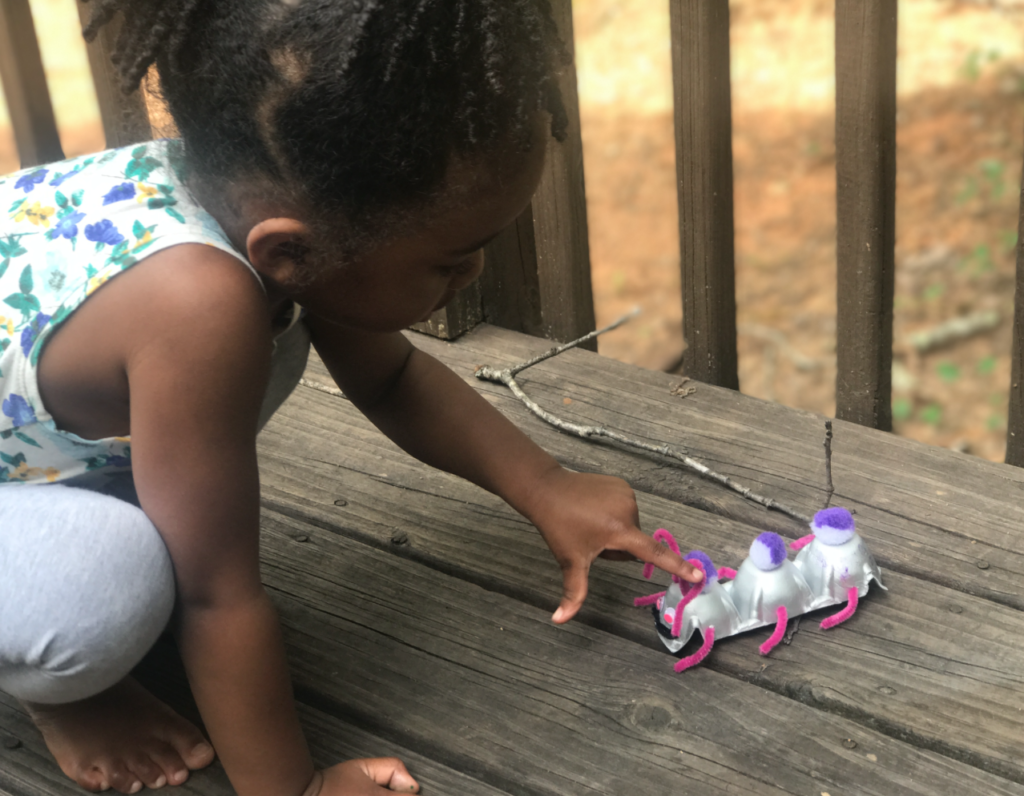 The crafts that I am going to share with you were made for less than $5. All of the supplies that we needed to purchase I picked up from the Dollar Tree! We were able to make caterpillars out of an egg carton and also a fire breathing dragon out of a toilet paper roll. I love to watch my children repurpose these items because it allows their creativity and imagination to flourish. It encourages them to be more open minded, which is a life skill that will always be useful. Since our oldest daughter Mari has autism, I decided to incorporate finger painting to help with her sensory processing.  (insert picture of Mari and Maya here)
Balloons
I never realized how much the girls loved balloons until we were over at a friend's house and they were just so intrigued with blowing them up and hitting the balloons. I also use this as an opportunity to brush up on colors and counting. Sometimes I will blow up several different balloons and then it will be their job to put certain colors in specific color coded locations. Of course we also just have the best balloon wars that you can imagine. My girls play pretty rough so it is definitely a plus that I do not have to worry about them hitting each other too hard with balloons!
Cooking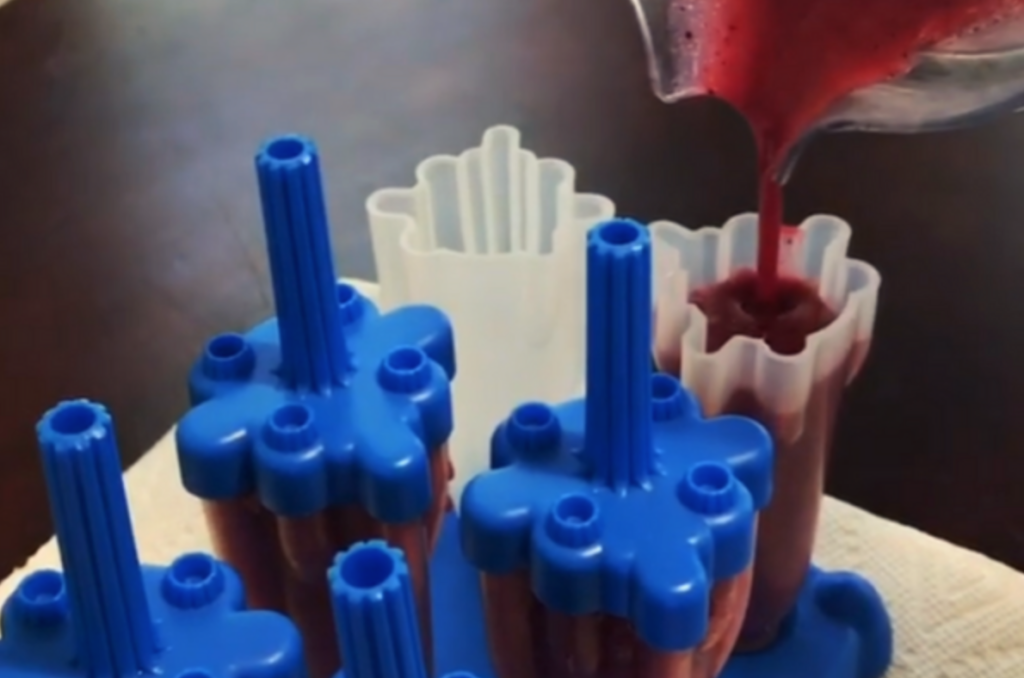 Cooking is extremely therapeutic and an activity I typically like to do on my own. With my children already being in the kitchen frequently, asking for snacks of course, I decided to put them to work! We started simple with making homemade popsicles. This was a healthy treat that I knew they would enjoy. I found the molds accidentally at Marshalls for under $5. My youngest daughter was excited about the fact that they were rocket ship molds so we just could not pass them up. You can also find molds at the Dollar Tree. To make the popsicles we just needed a blender, their favorite fruits, and agave sweetener. You can add in ingredients such as almond milk, coconut water, or chia seeds as well. For full recipes check out intobritsworld.com.
My youngest daughter, Maya, also wanted to record one of her sessions. This turned out to be extremely fun and allowed me to see even more of her bubbly personality. Here is her vegan spelt flour pizza tutorial….
Do not let the weather try to dampen your summer fun! Look around your house, expand your mind, and let your creative side run wild. Will you be trying any of these inexpensive activities with your child? Or do you have some ideas of your own to share?
Thanks for reading! I would love for you to check out more posts on my blog intobritsworld.com
The following two tabs change content below.
Brittany Spencer is a full time wife and mother who has a heart for spreading awareness for autism and holistic health. She believes that finding the balance within yourself can unlock not only your purpose but also your full potential. Her passion for holistic health is the inspiration behind her blog and her all natural and organic product line, Curfew. You can find her at www.intobritsworld.com or IG: @intobritsworld
Latest posts by Brittany Spencer (see all)