Hey Guys!!
Well we finally got Garrison's nursery done!!! There is so much to share that my Hubs and I did for our little ones room!!! We hope you all enjoy it as much as we did putting it all together!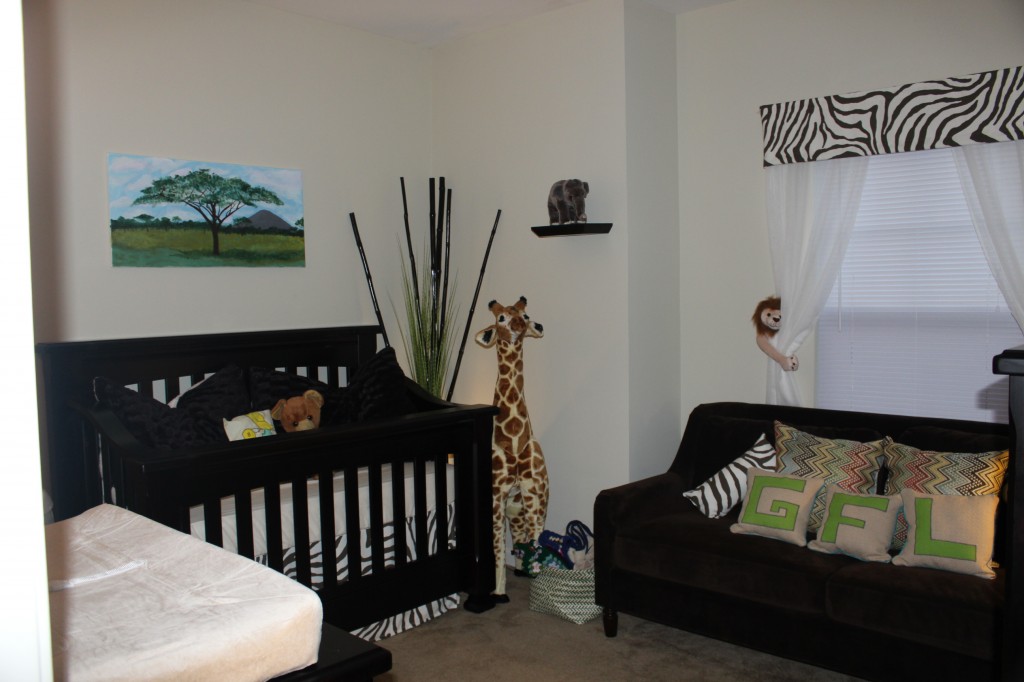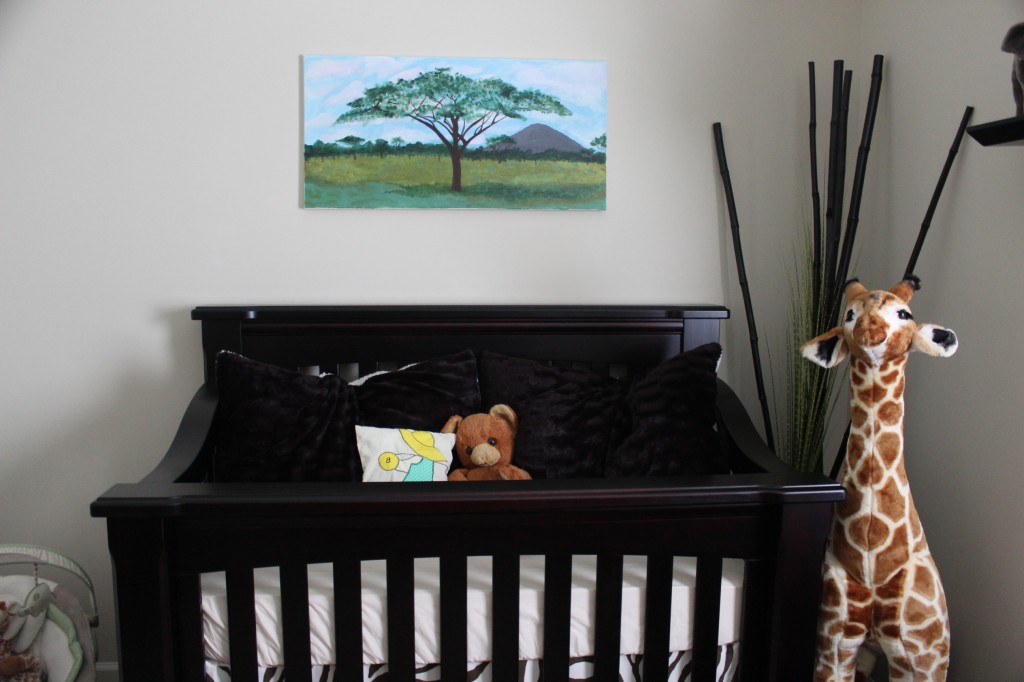 Lets start with the furniture!!! This set will grow with our son until he gets his own place…this bed goes to a queen size!!!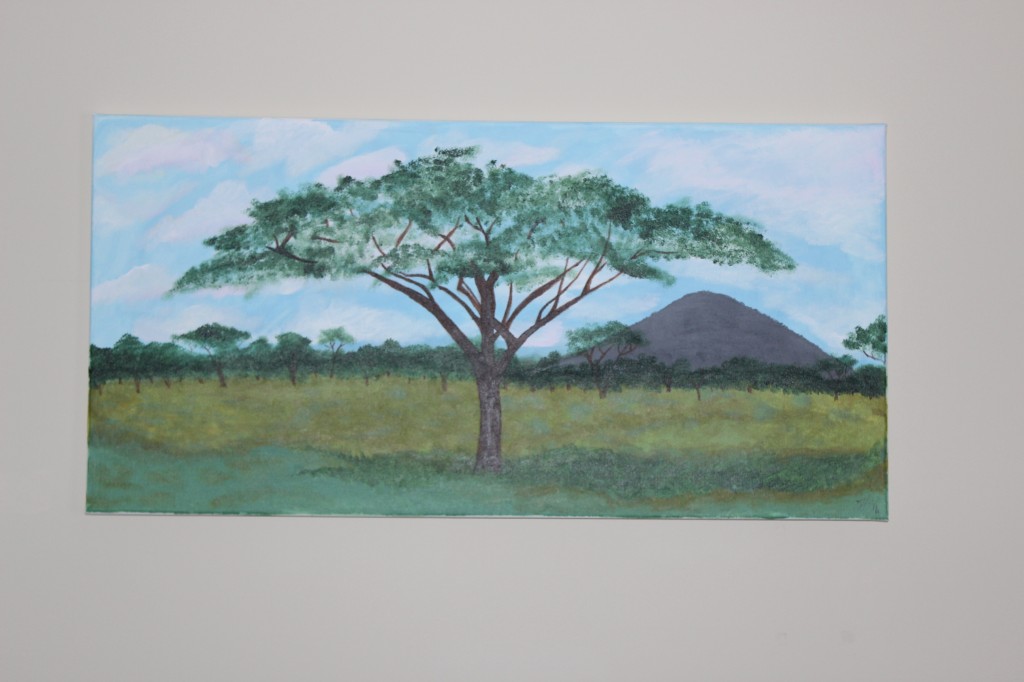 Painting by me! This was my first attempted at painting, lol!!!  Not only is this my first attempted with painting but painting on canvas with acrylic paint as well!!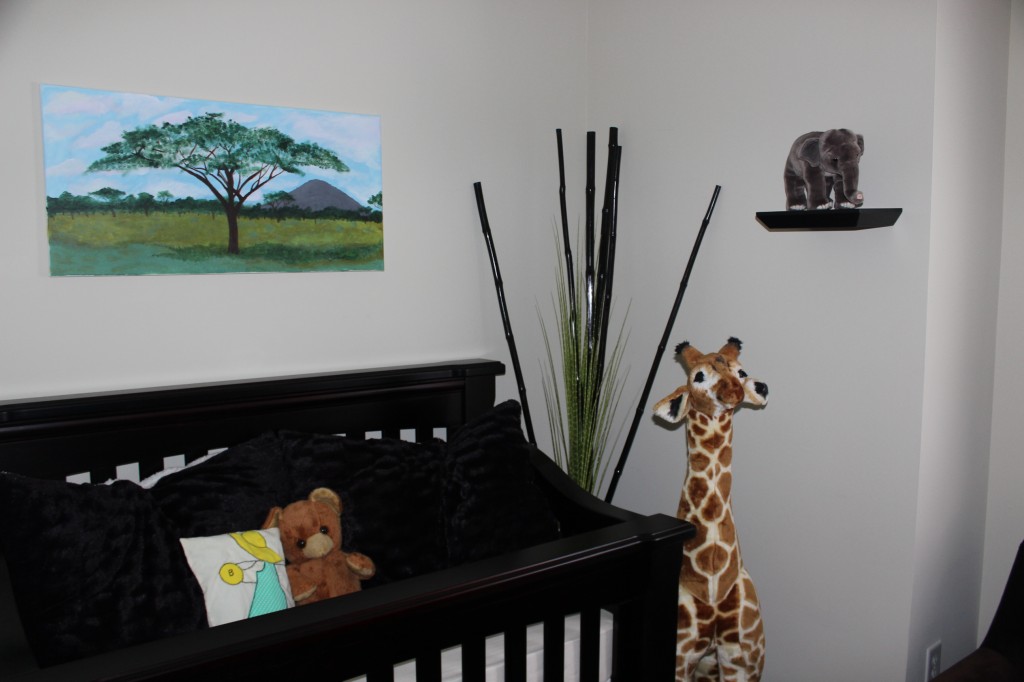 I found the 5 foot Giraffe on Amazon for a steal and I made the corner bamboo and wild grass arrangement. I also added an up lighting to the corner arrangement which sets a great ambiance and night light.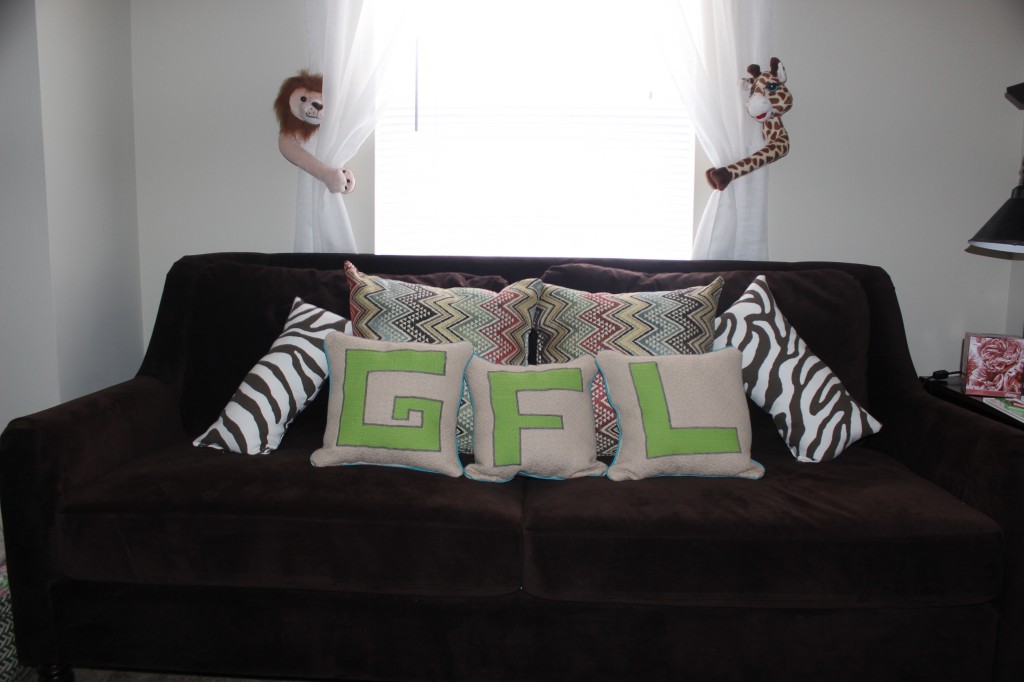 I made all the pillows shown! I have a tutorial on how to make the Custom Initial Pillows.
I made the zebra window treatments too!!!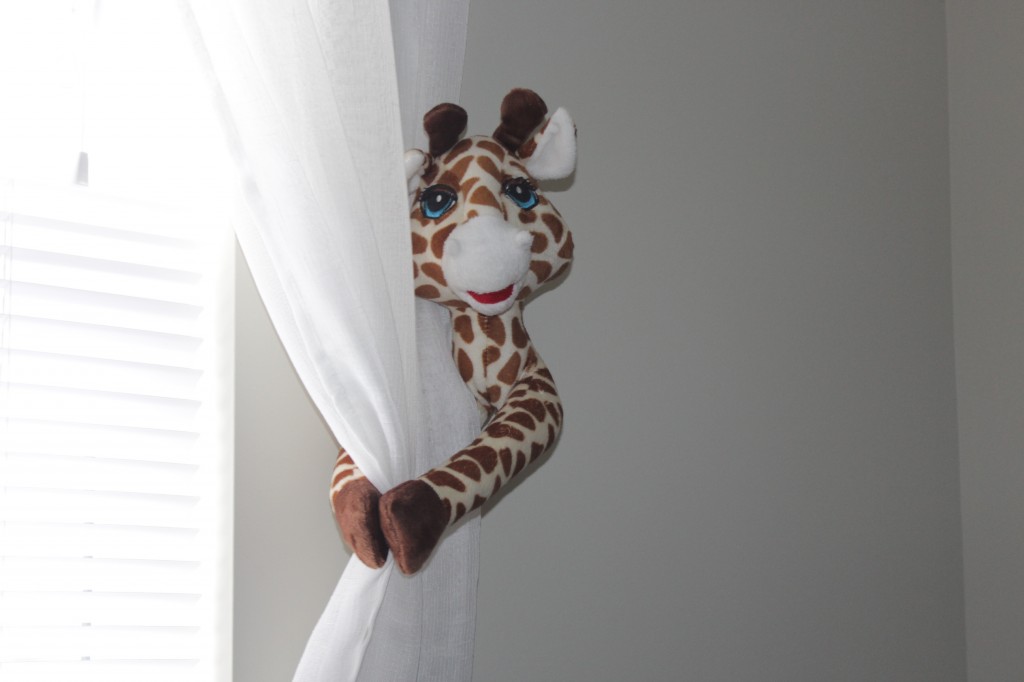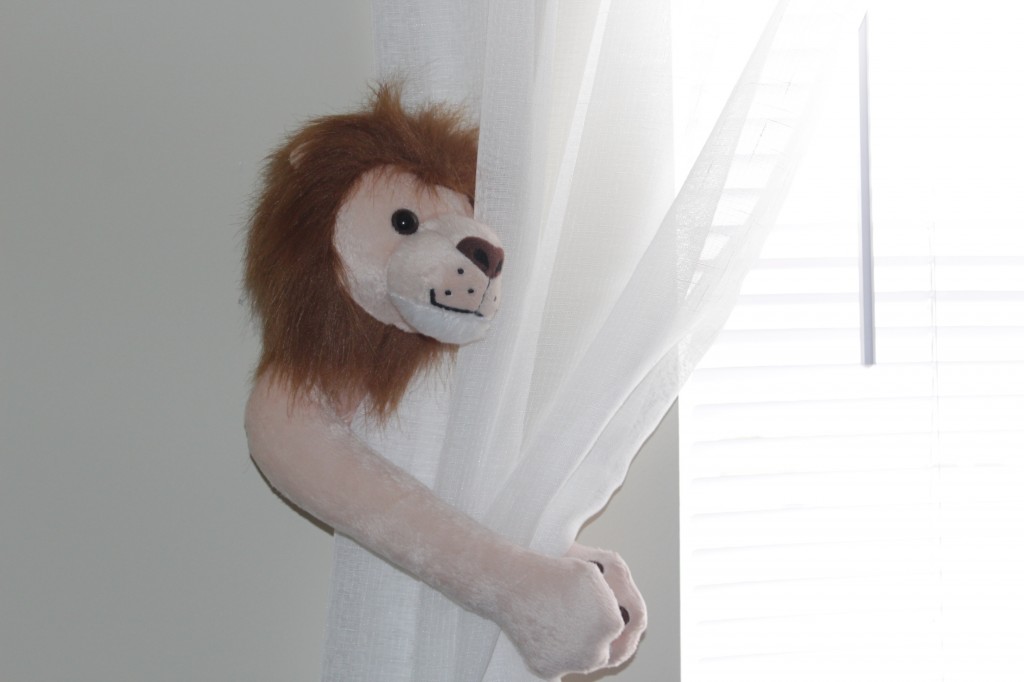 I found these adorable curtain holders on Amazon.com.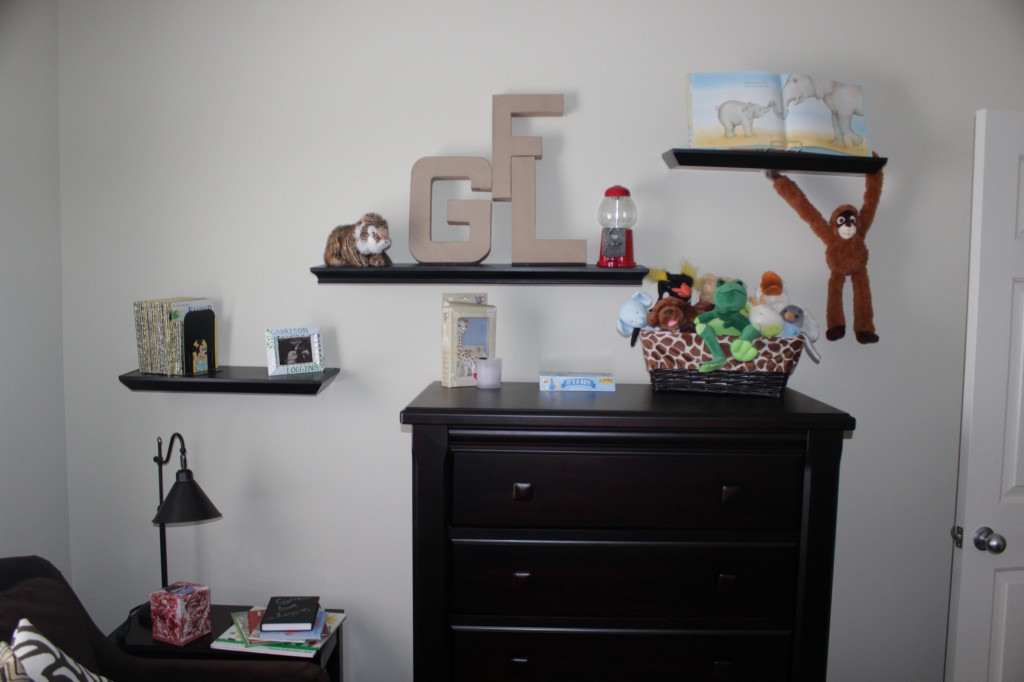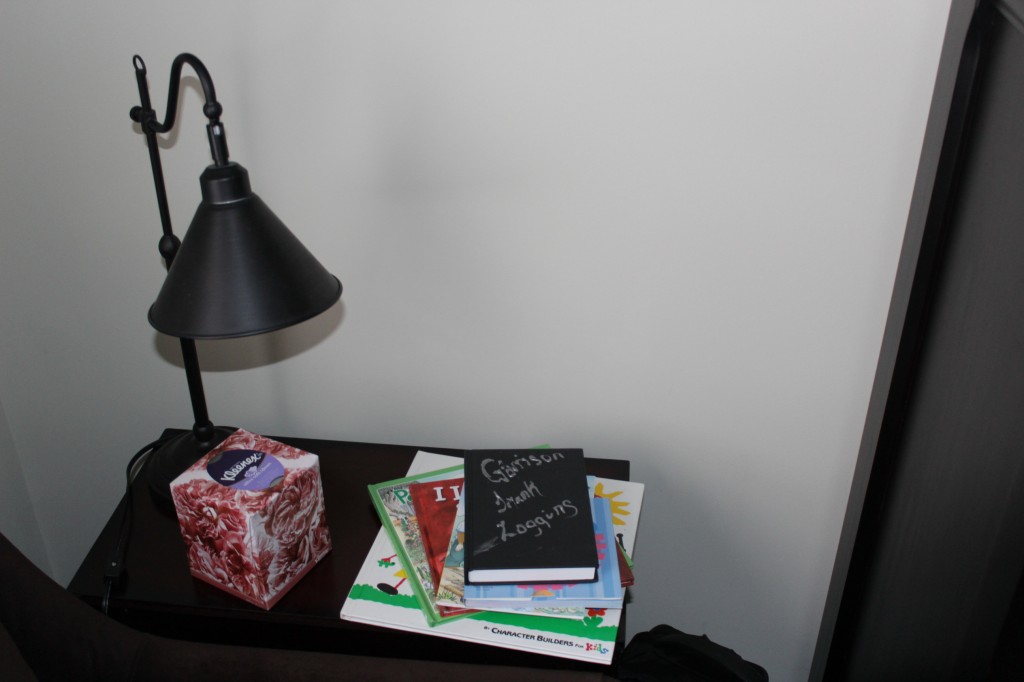 Nice side table for drinks and anything else you'll need in the middle of the night!!!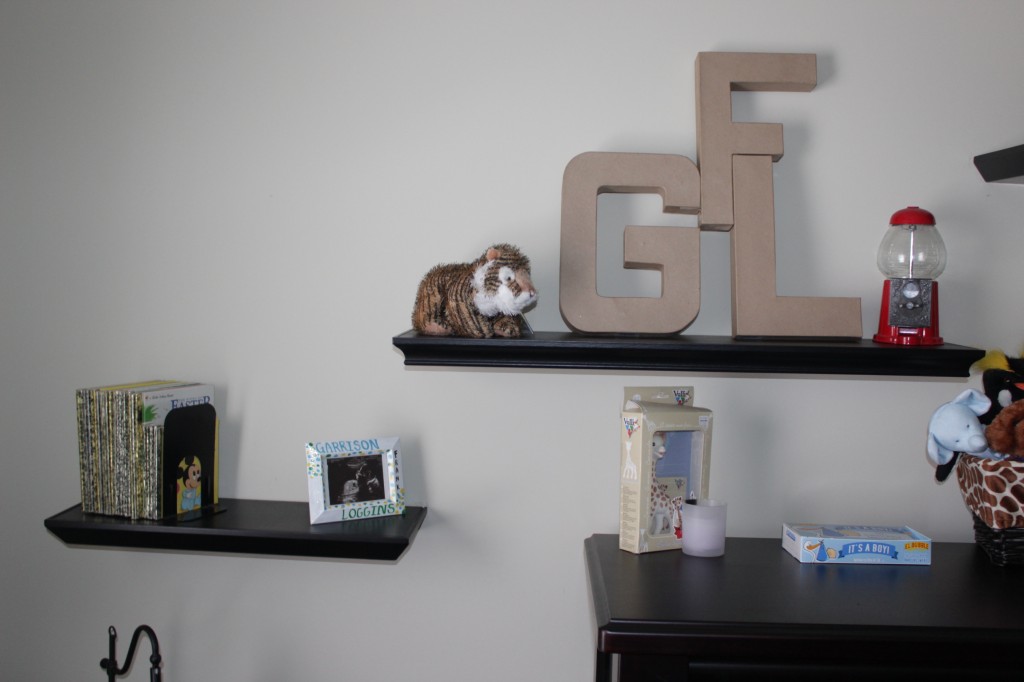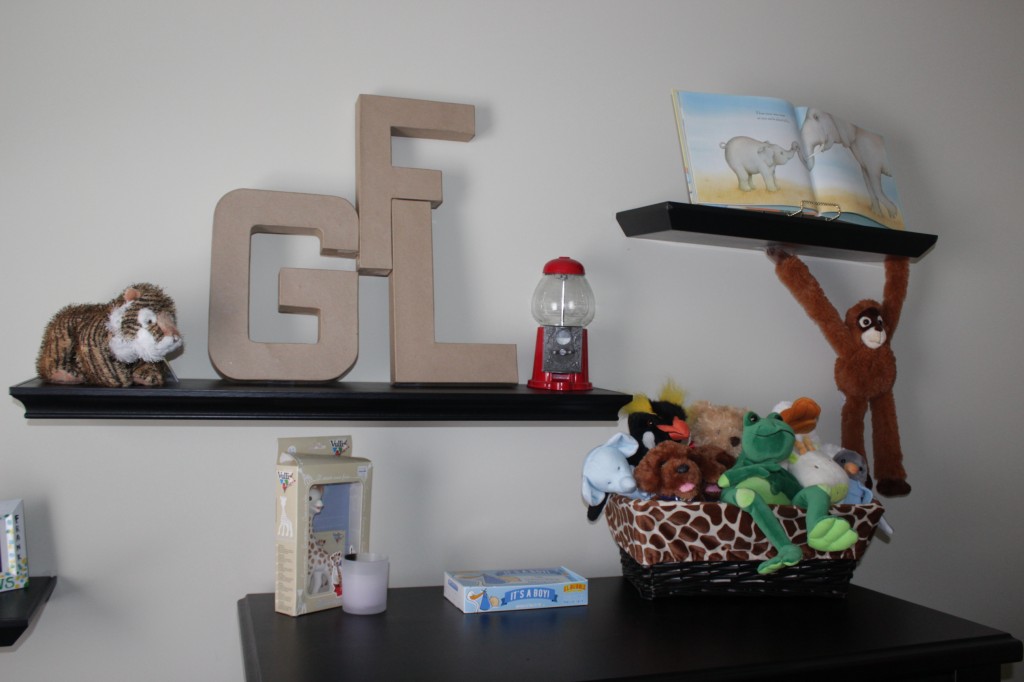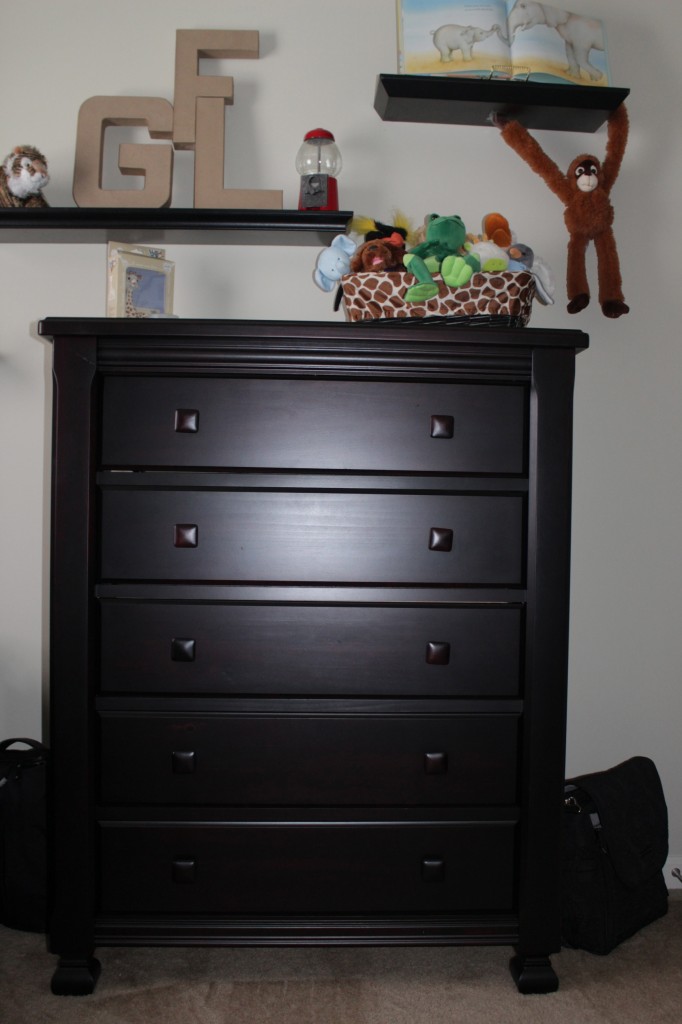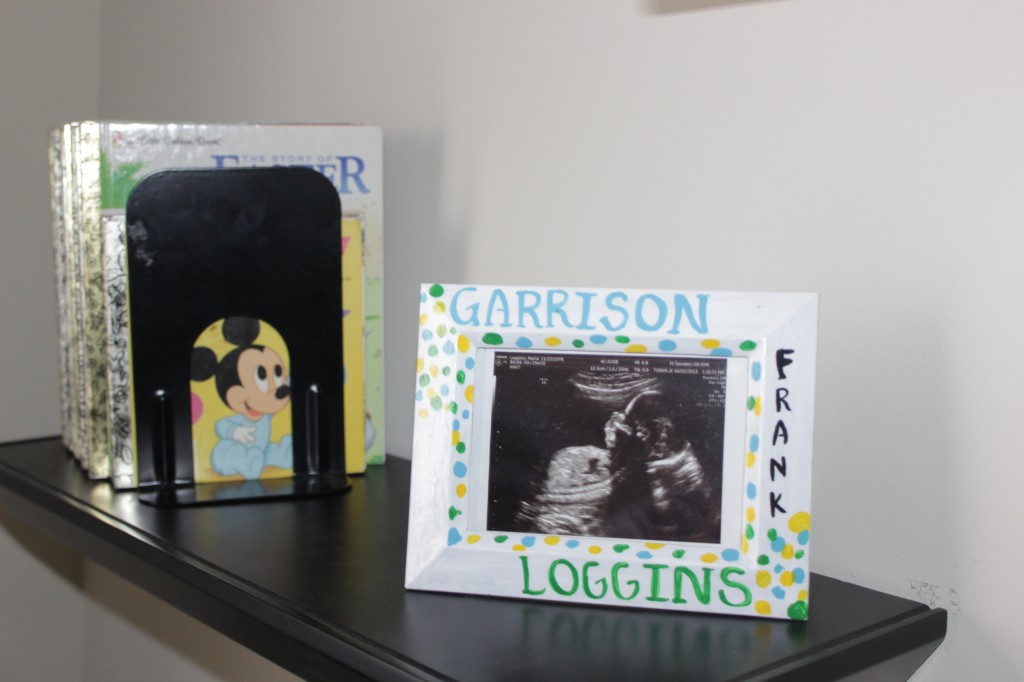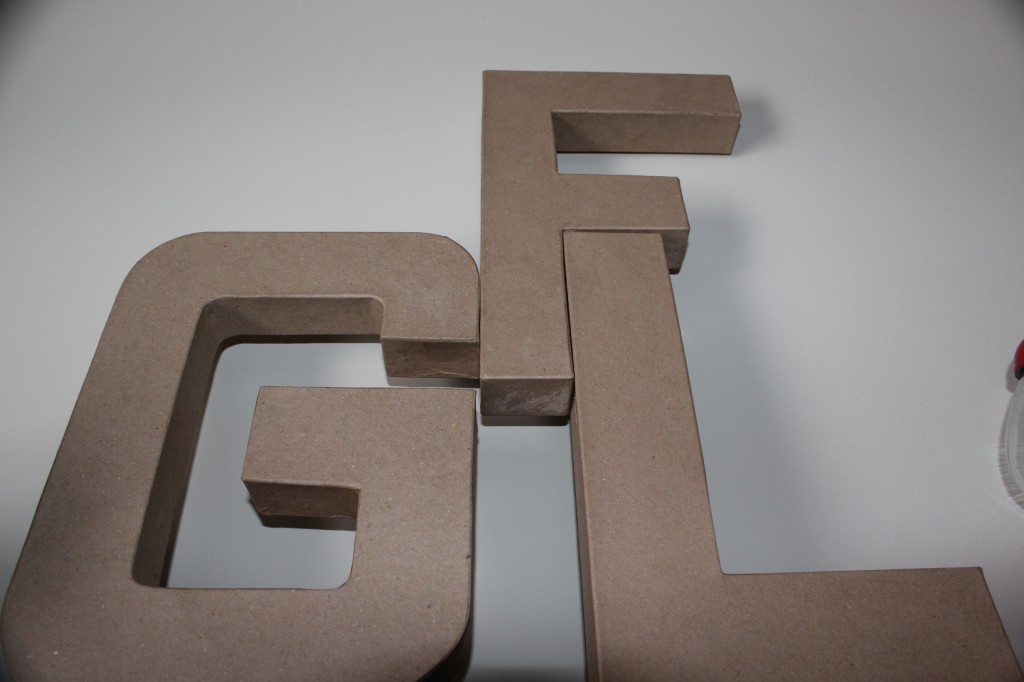 My Hubs made this awesome Tetras like statue of our son's  initials!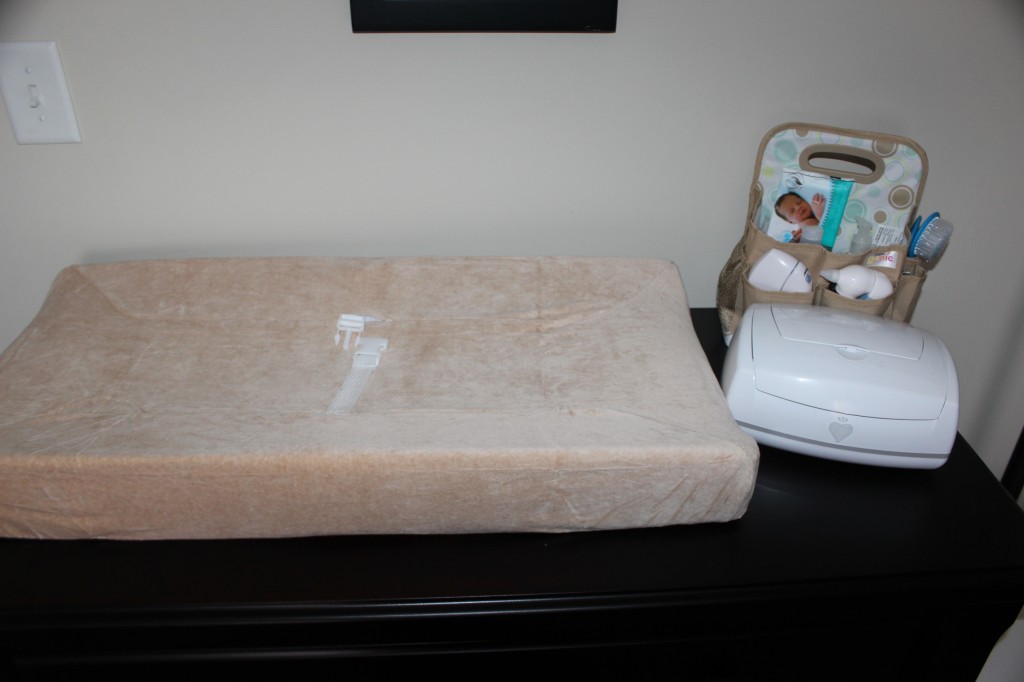 Changing station!!!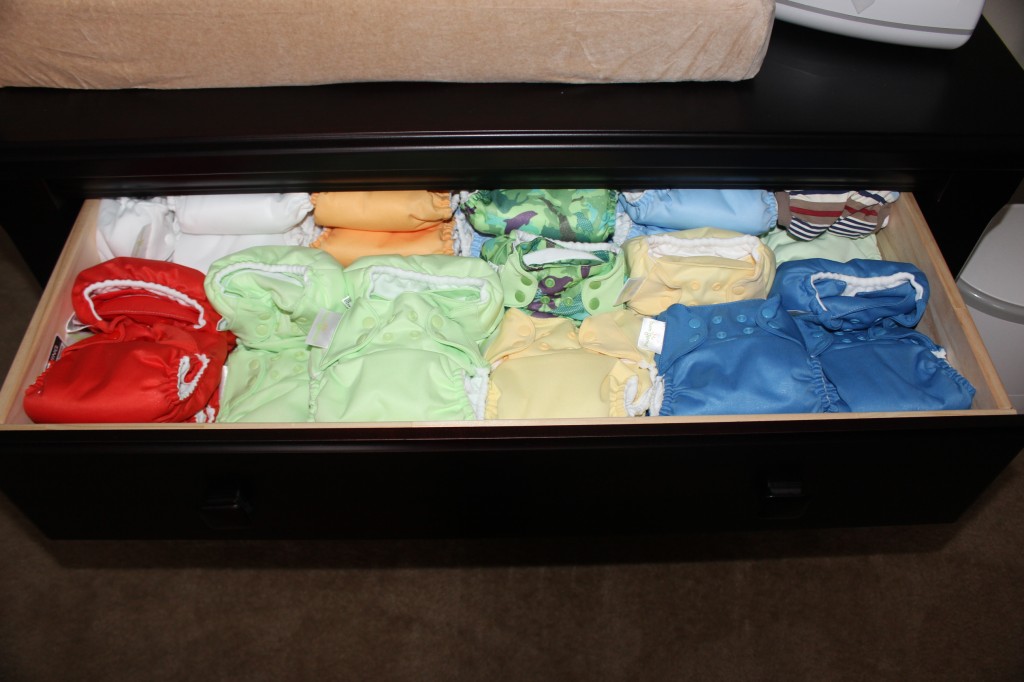 We are a cloth diaper family!!! I am soo proud of our stash we have 35 cloth diapers, Yay!!!!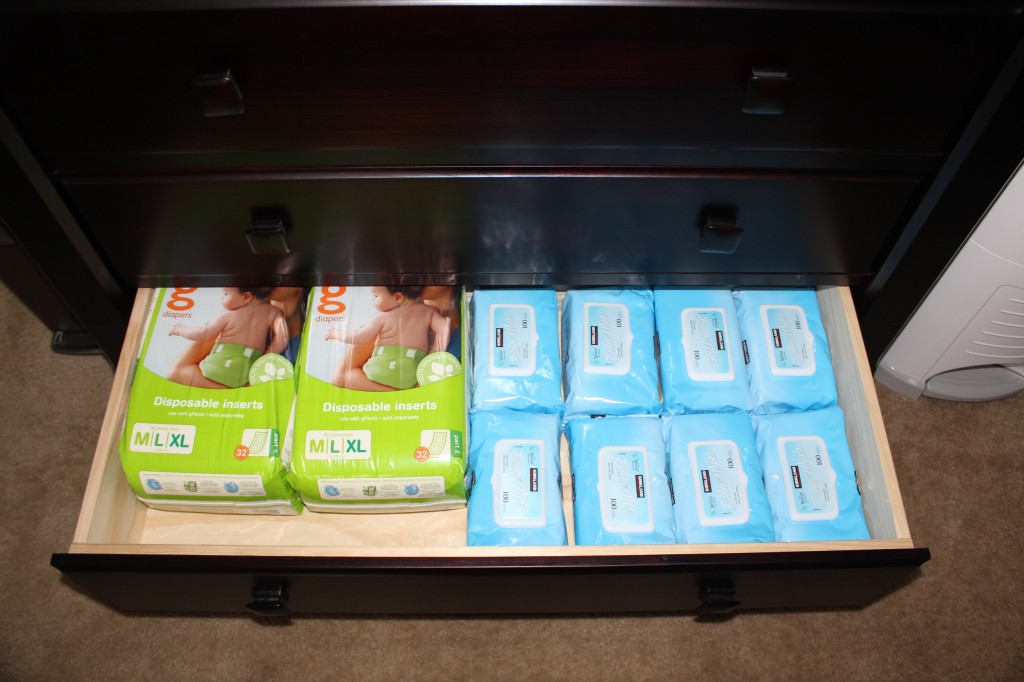 Storage under the changing table!!! You can NEVER have enough wipes!!!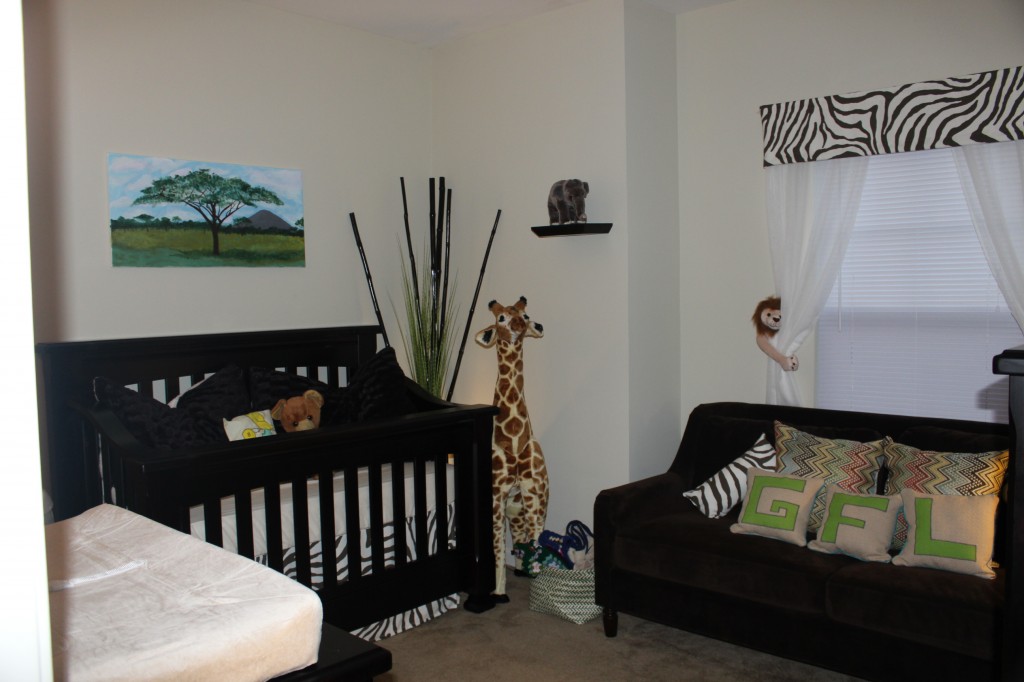 View from the door…I hope you all enjoyed!!!
Bonus Video…catch the nursery in living color!!!
~ Maria Antoinette ~
The following two tabs change content below.
Maria Antionette is a professional hairstylist, DIY creator and fashion lover with a belief that beauty can be fun, easy and simple.
Latest posts by Maria Antoinette (see all)