While it may seem simple, those of us who have tried and failed miserably, know differently. Cutting up an old t-shirt for gym use is such a save of our coins! However, if you butcher every t-shirt you own, you've defeated the purpose. If you've been searching for the perfect fitness top to accommodate your workout…an old t-shirt will do! You'll find simple instructions here, whether you prefer a blousy fit, off-the-shoulder, asymmetrical bottom, sleeveless, crop tank or tee!
In this post you will learn the most simple way to create your own unique workout top…perfectly customized by YOU! 

 You've just revamped a dull t-shirt into a handmade accessory. Have fun with this DIY project.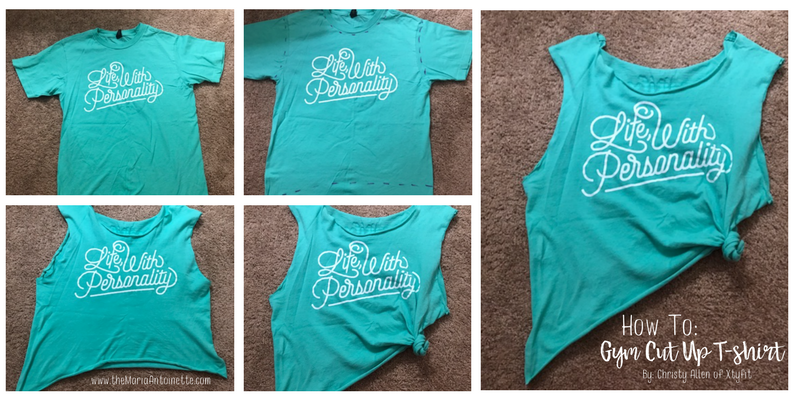 Rock your new fit top with class, swag & sass.Remember it's a custom creation by none other than YOU! 
Sharing is caring, if you enjoyed this read pass along and explore more awesome health, fitness & lifestyle related content at

XtyFit.com

  
~Christy 
The following two tabs change content below.
Christy Allen's nomadic character has given her the possibility of not only travel but the ability to explore and evolve in many different fields. Police Sergeant, Bodybuilding Pro Athlete, CPT, MA-Management & Leadership, BA-Criminal Justice, Mentor, Public Speaker, Charitable Figure and Motivator. The eclectic energy Christy, Xty for short, exudes from health and fitness is not only reflected in her stage performance but her everyday personality as well. Xty is someone to see; just watch!
Latest posts by Christy of XtyFit.com (see all)