The meals we indulge in on Thanksgiving Day always leave us in a food coma. But you don't have to choose between eating your favorite things and living a healthy lifestyle. This year, let's try something different. Let's try something rewarding!
Here's what I have in mind; burning those sweet potato pie calories with this simple, short Post-Turkey Day workout. Before everyone starts setting up to play board games or catch a flick, rally the troops and prepare for some fun! I know, I know…as soon as you mention "workout," you'll probably get this reaction from everyone: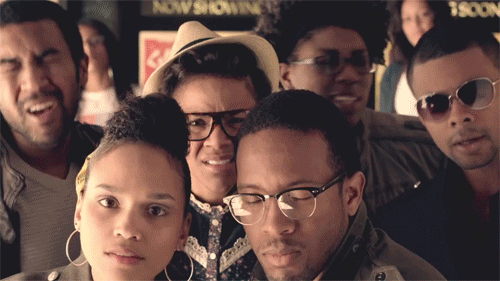 Don't fret! They will thank you later, and you'll be done in less than 30 minutes.
Thanksgiving is, by far, the biggest feast of the year. Here's a quick fact from Calorie Control Counsel : More than 4,500 calories and 229 grams of fat are consumed during a traditional Thanksgiving dinner which includes: greens, beans, potatoes, yams, turkey, Dressing, Mac & Cheese. Yikes! No wonder we end usually end up like….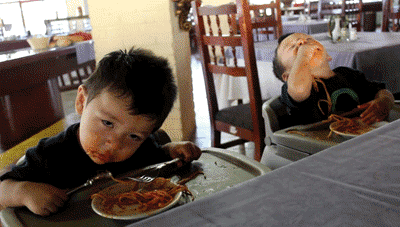 Here's the plan — we're going to combine quality time with a little healthy movement. After your Thanksgiving meal, raise a glass and call for attention. Solicit everyone's help to pitch in with moving a little furniture, creating an open space large enough to spread out a bit. Be sure to act fast before losing everyone's curiosity. Now, whip out your handy dandy phone, hit shuffle on the cardio playlist and GO!
Here's the lineup for this simple Thanksgiving workout:
Body Squat
Standing Crunch
One Arm Jack
Side Lunge
Plank
Advertisement
Allot roughly 15 to 20 minutes to complete 4 total rounds of this circuit workout guaranteed to make you sweat. To keep things intense, I suggest no more than 20 seconds of rest between sets. This keeps your heart rate up, forcing your body to torch calories like an incinerator. These exercises make up a full-body workout routine. You work all of the major muscle groups, targeting glutes, shoulders, legs, abs, arms, and cardio to boost metabolism.
This workout doesn't require any weights and can be done right at home. On second thought, depending on how large your family is, you may have to relocate this party out to the front yard. But hey, the more the merrier! This Post-Turkey Day routine can totally be done solo. However, it's more fun as a group effort. Think of it as an extended Thanksgiving dinner bonding time with a bang!
And if you're really committed to moving off those extra calories, you can repeat this quick workout over Thanksgiving weekend.
Don't forget to tag #XtyFit to your holiday workout videos. I would love to see everyone getting it in! Have fun!
For more fitness related related posts, check out my full blog here.
– Christy
The following two tabs change content below.
Christy Allen's nomadic character has given her the possibility of not only travel but the ability to explore and evolve in many different fields. Police Sergeant, Bodybuilding Pro Athlete, CPT, MA-Management & Leadership, BA-Criminal Justice, Mentor, Public Speaker, Charitable Figure and Motivator. The eclectic energy Christy, Xty for short, exudes from health and fitness is not only reflected in her stage performance but her everyday personality as well. Xty is someone to see; just watch!
Latest posts by Christy of XtyFit.com (see all)