If you're unfamiliar with this recipe I'm sure you're asking yourself, are we seriously are we making bread out of zucchini? And the answer is yes we are – and you're going to love it. For the record, I was just introduced to zucchini bread, and I've been hooked since my first bite. Don't believe me? Wait until you taste it for yourself.
So how did I even fall into the deep recipe land of zucchini bread? Well, my garden is the culprit. I had two zucchini plants and they produced more zucchini than I could keep up with. I posted my harvest on Instagram and several people mentioned making bread with it. So I went to the internet, found several recipes, and found it was easy to make.
Why You're Going To Love Zucchini Bread
It takes less than 10 minutes to prep.
It's a great way for kids to get their veggies.
You can make muffins with this mix.
Have too much mix? No problem. It freezes perfectly so none of your excess goes to waste.
Here's How You Make It
View this post on Instagram
STEP 1: Clean, slice, and remove the seeds from the zucchini. After you clean the zucchini be sure to pat it dry with a paper towel. Don't overdo it as you don't want to completely rid it of moisture.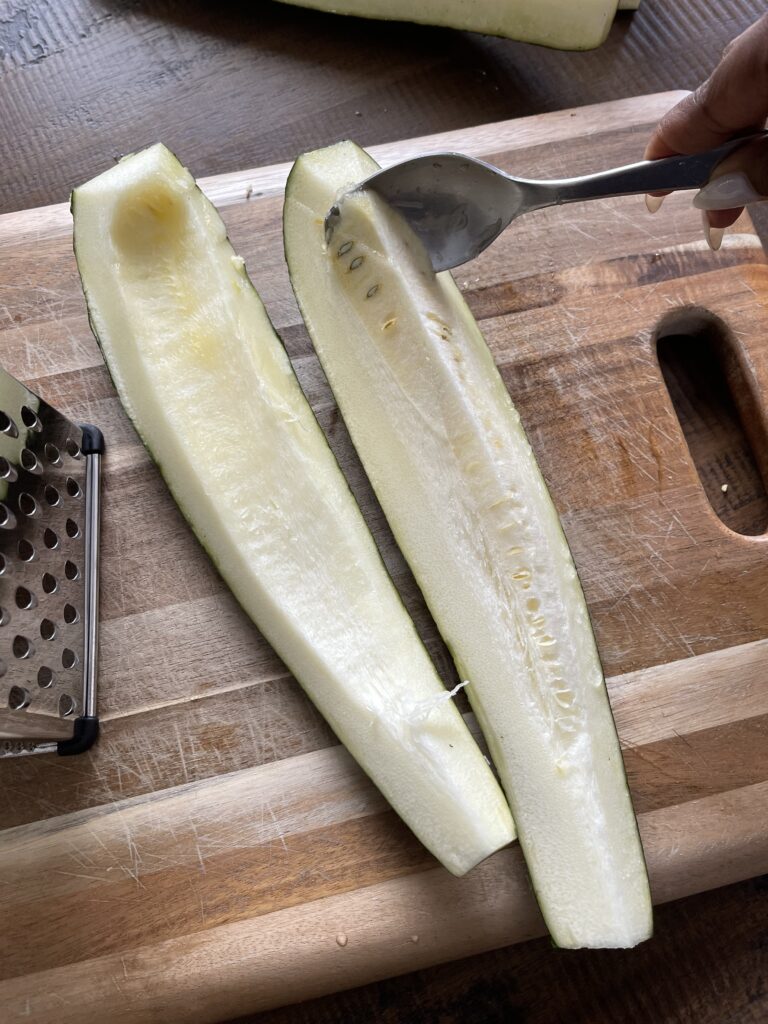 Step 2: Put the flour, baking soda, baking powder, cinnamon, and nutmeg in a bowl. Put it to the side.
STEP 3: Shred the zucchini then add it to the coconut oil, egg, brown sugar, and salt. Mix it together.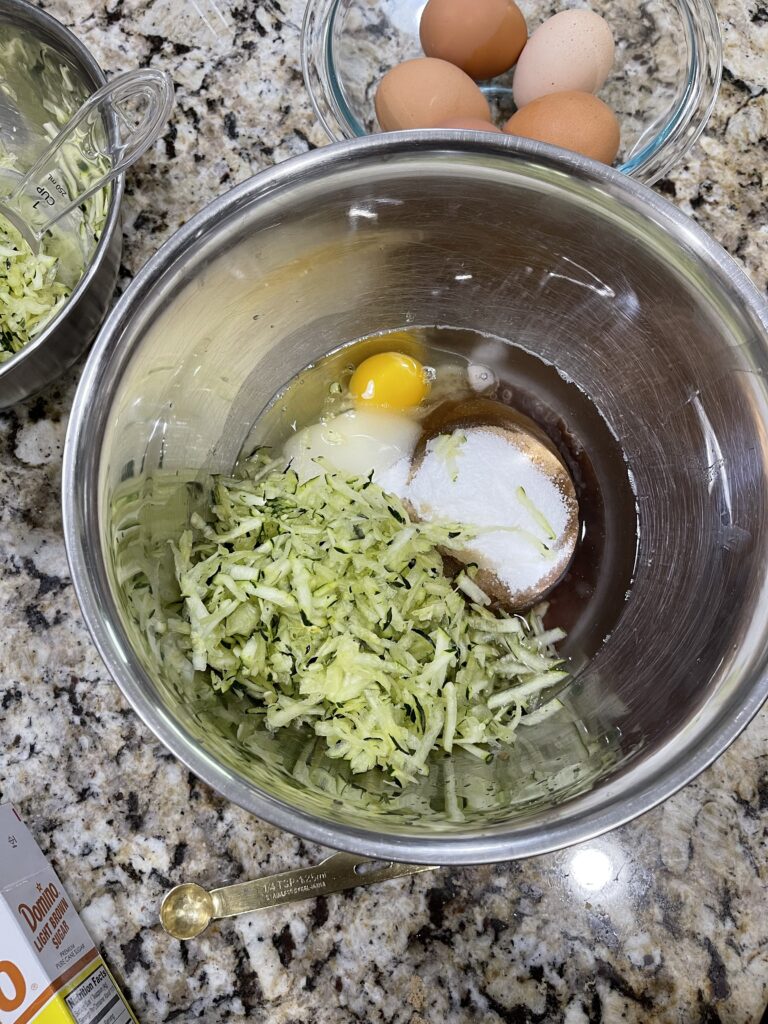 Step 4: Now pour your freshly beaten zucchini mix into the bowl with your flour mix ingredients. Mix it.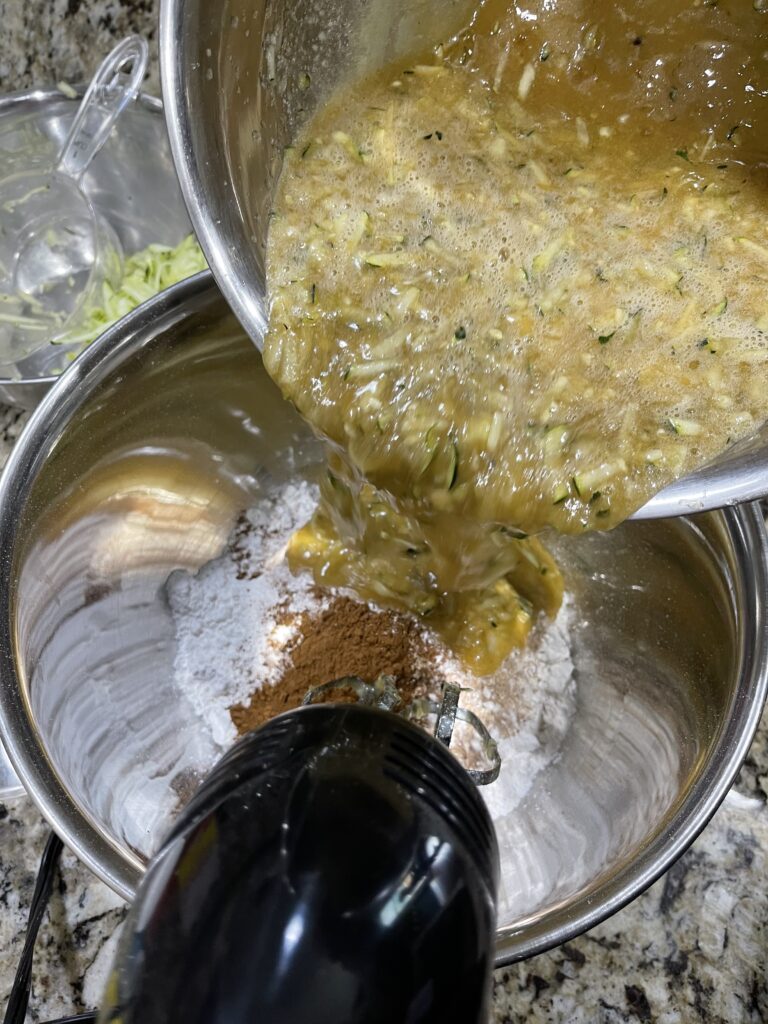 Step 5: Measure out your dried cranberries and chocolates then add them to the mixture. Beat the mixture again gently a couple of times. You want to chop up the dried cranberries and chocolates some so they're not whole but you also don't want them smoothed out either.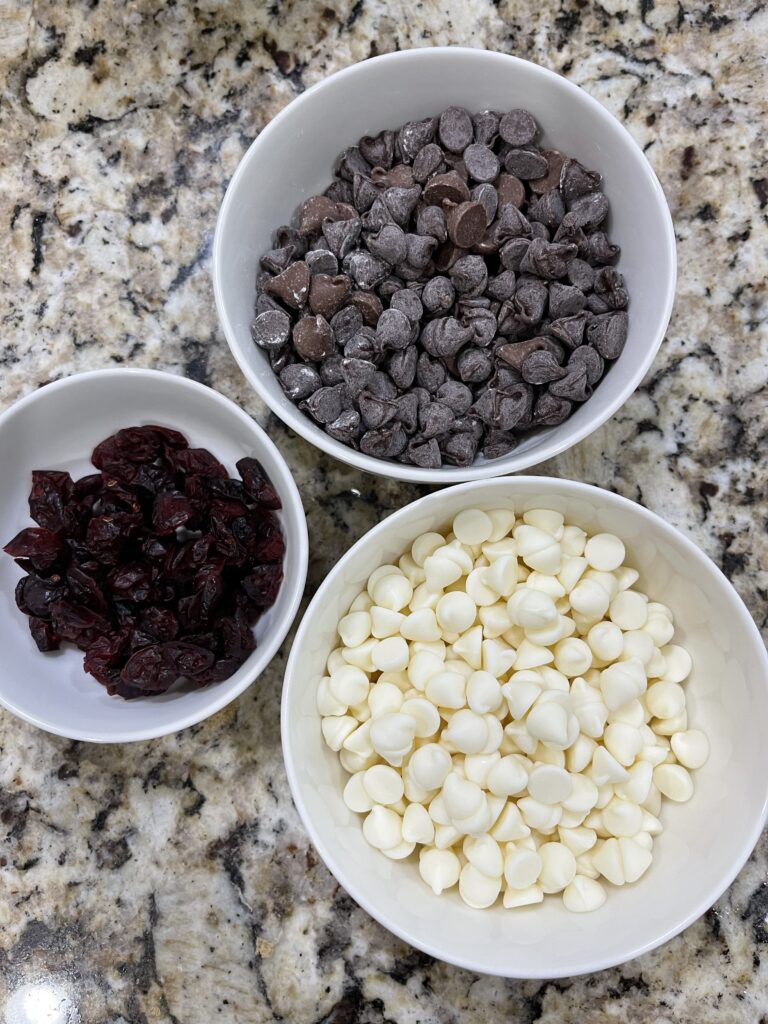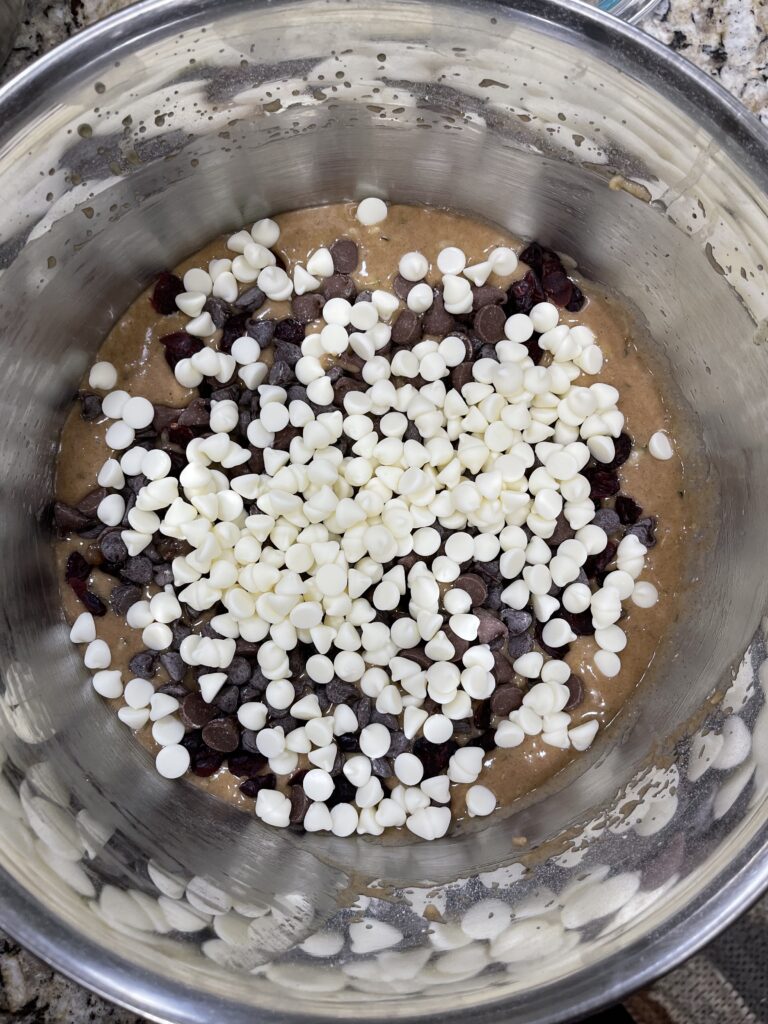 Step 6: Grease your pan(s). Get every inch of the pan you don't want the bread sticking. Add the mixture and bake for 55 minutes.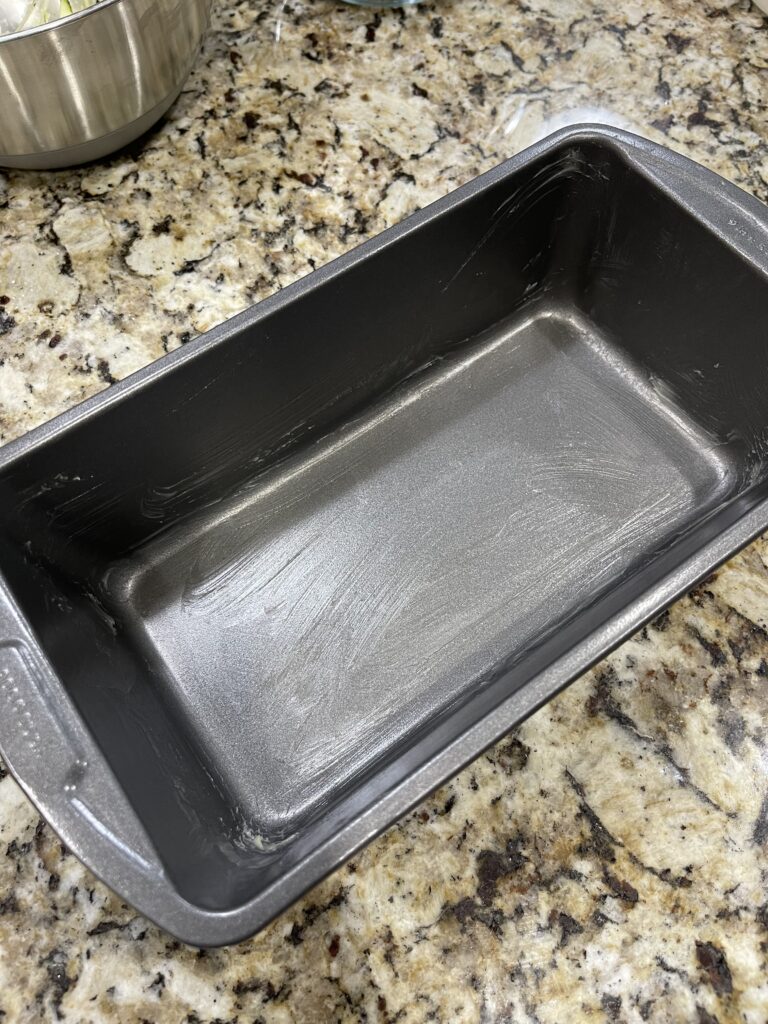 Ta-Da!! I'm so glad I made two loaves because when I tell you we devoured these loaves. They didn't last two days. we kept nibbling until it was all gone.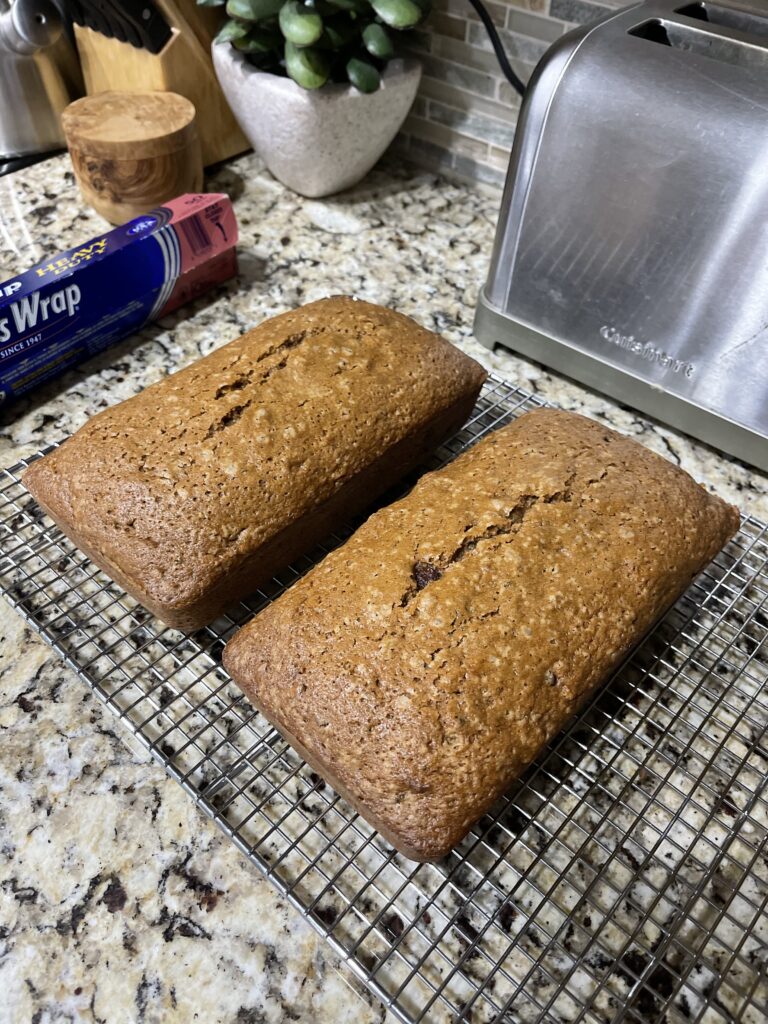 How Does It Taste
This recipe tastes like a perfect autumn/winter day. The mix of the subtle coconut oil and the white chocolate instantly bring this bread up a major-notch. The cinnamon and brown sugar make it perfectly sweet. When making this the first time I just knew it would be too sweet but it came out perfectly! And the kids loved it too.
You can enjoy this zucchini bread after a meal, as a meal, or with your favorite warm beverage! For your kids, this is a great way to get them to eat veggies without them even know it. They'll think they're eating a sweet piece of plain ole bread when in fact it's veggie-based.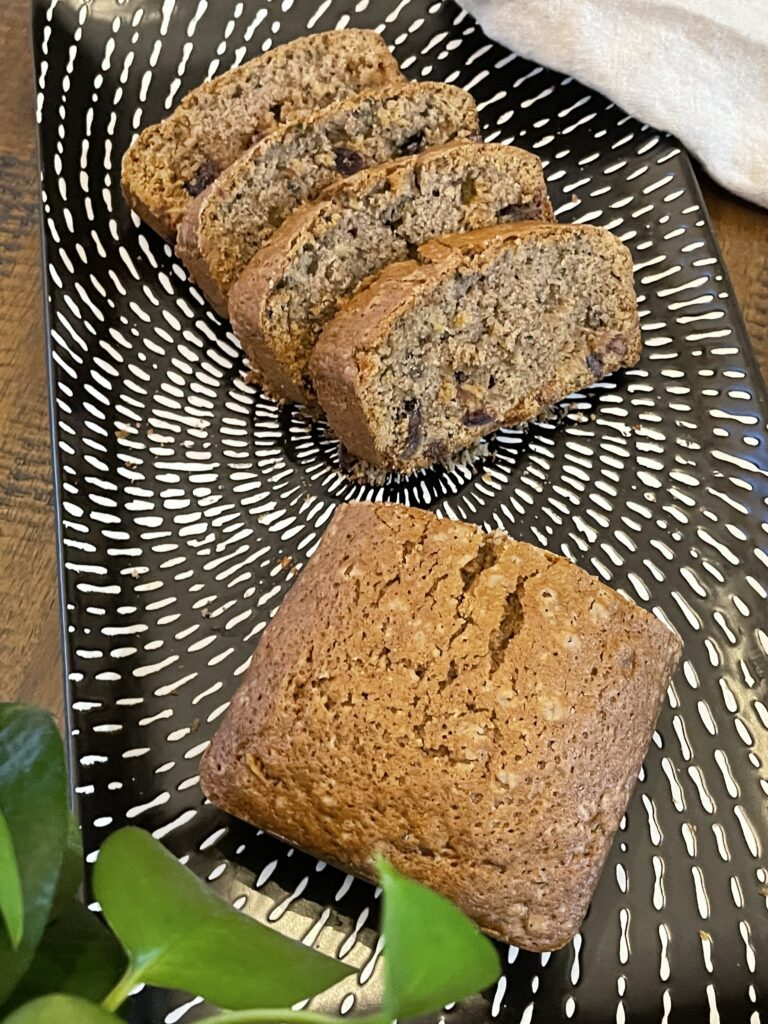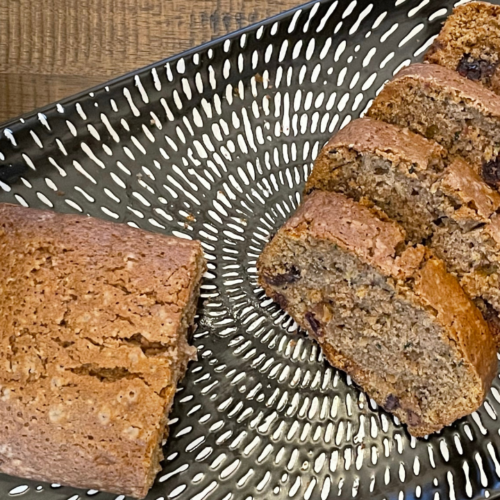 Zucchini Bread with White Chocolate and Dried Cranberries
Ingredients
2

cups

all-purpose flour

1/2

tsp

baking soda

1/2

tsp

baking powder

1/2

tsp

salt

1 1/2

tsp

ground cinnamon

1/4

tsp

freshly ground nutmeg

1/2

cup

white chocolate chips

1/2

cup

semi-sweet chocolate chips

1/3

cup

dried cranberries

1/2

cup

melted virgin unrefined coconut oil

1/2

cup

packed light brown sugar

1

large egg

at room temperature

1/2

cup

granulated sugar

2

tsp

pure vanilla extract

1

cup

shredded zucchini
Notes
Step 1: Preheat the oven to 350°F. Grease a 9×5 (or 8×4) inch loaf pan.
Step 2: Blend the flour, baking powder, baking soda, salt, cinnamon, nutmeg, and chocolate chips together in a large bowl. Make sure it's mixed thoroughly. Put it to the side. In another bowl, whisk the oil, both sugars, egg, vanilla, and zucchini together until combined.
Step 3: Pour the freshly mixed zucchini mix into the second bowl. Mix all the ingredients together but remember, don't overdo it. If your batter seems really thick that's ok, it's supposed to be.
Step 4: Pour the mix into greased pan. Bake for 45 – 55 minutes.
*Every stove is different so make sure you keep an eye on your bread. Bake it until you how your family will enjoy it. Some like it a little light on top and others like it extra browned.
Step 5: When the bread is done it check it with a toothpick in the middle. If it comes out too sweet let it bake a little while longer. If comes out pretty clean then take it out of the oven.
*Allow the bread to cool completely before you dig in.
You can either keep this out on the counter for a couple of days or you can store in the fridge for about a week.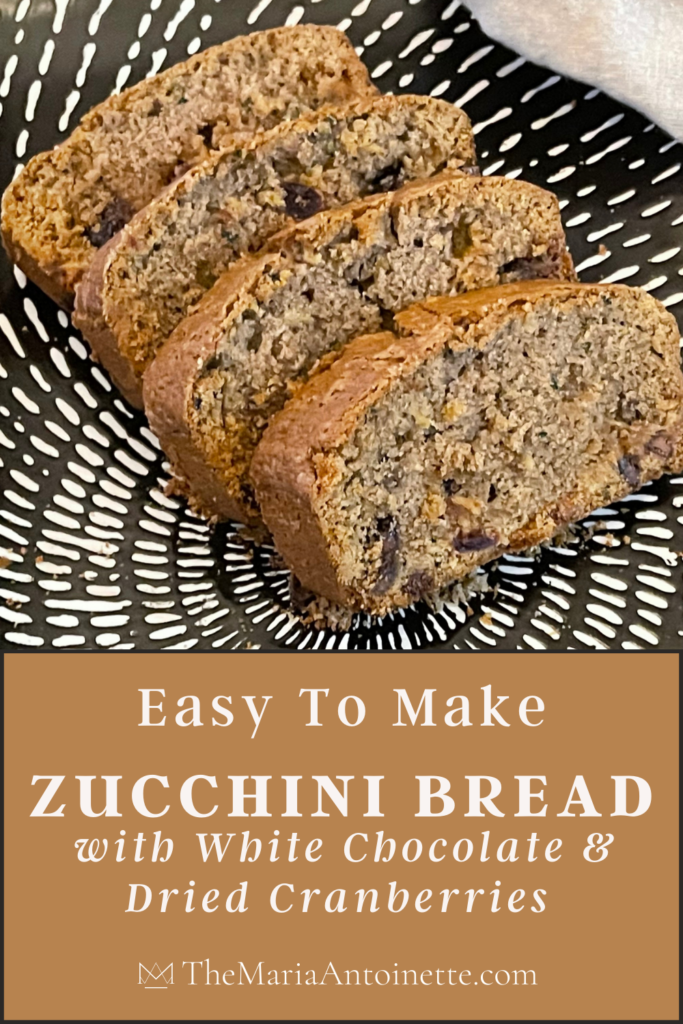 What are your thoughts on Zucchini Bread? Share with me in the comments below and tag me in your recipes on Instagram.
The following two tabs change content below.
Maria Antionette is a professional hairstylist, DIY creator and fashion lover with a belief that beauty can be fun, easy and simple.
Latest posts by Maria Antoinette (see all)