Shopping for makeup products and supplies can be intimidating. With a wide variety of options available out there, it can be a challenge to decide which beauty products one should buy. But you don't need to stress because I have a list of essential makeup products every woman should have in her makeup bag.
Moisturizer and Primer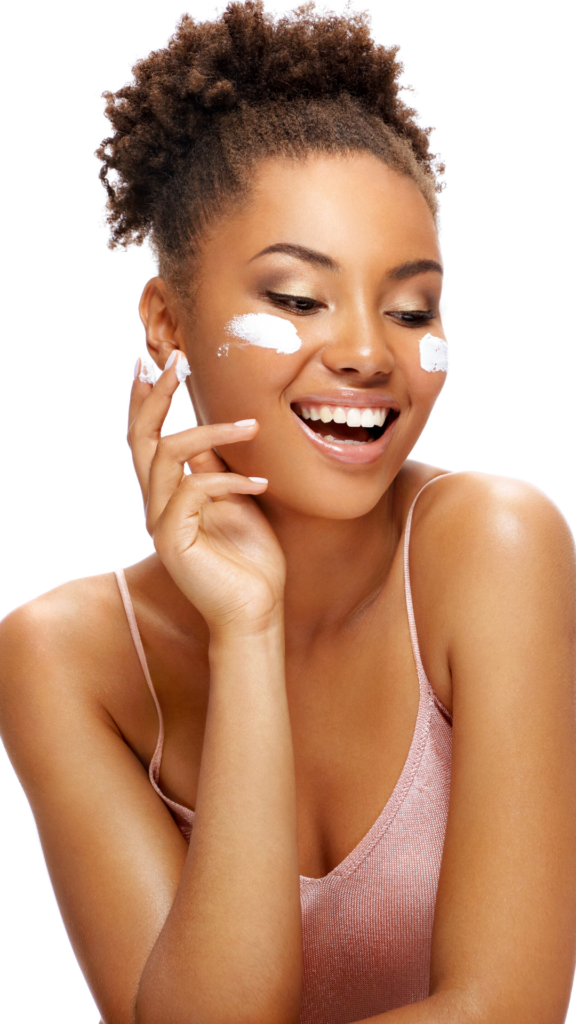 Though moisturizer and primer aren't counted as makeup products, almost all professional makeup artists recommend keeping these in the makeup kit. The key to great makeup begins with fantastic skincare. Before starting your makeup, you should prepare your skin with a tender slathering of primer and moisturizer. The duo ensures that you have a flawless skin base that will make your skin look perfect all day. Before priming, always apply moisturizer as it makes primer application even. Before applying the Primer, you should wait for a few minutes. It is best to use a matte moisturizer if your skin is oily since oily skin and makeup don't go hand in hand.
Concealer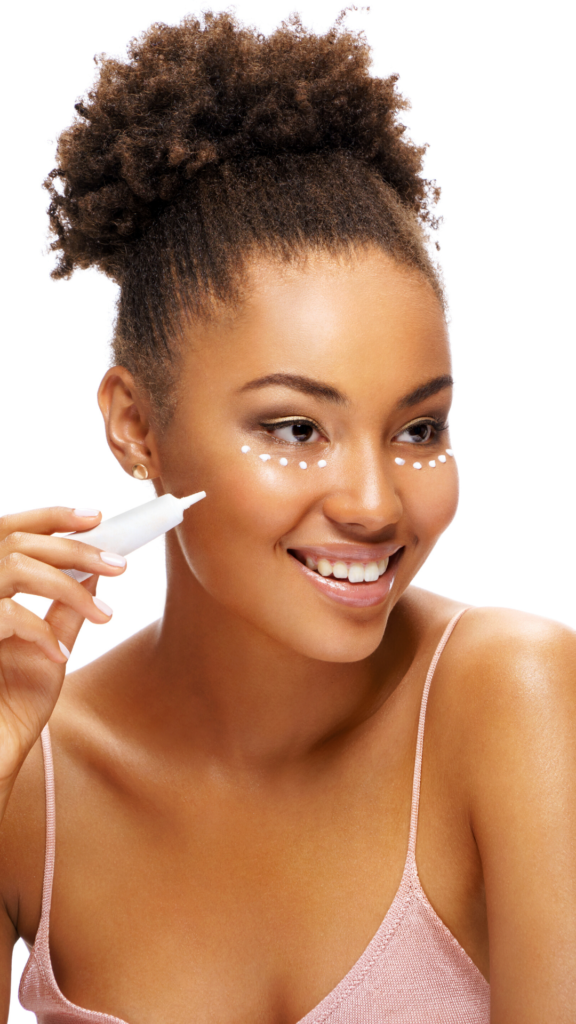 One of the most versatile products that a woman should own is a concealer that hides the dark circles and highlights unique features. Many women think concealer isn't a necessary investment if the foundation does the perfect job, but instead, concealer is a secret weapon that does wonders on the skin. It helps women look fresh even if she has barely slept for less than 8 hours.
Red Lipstick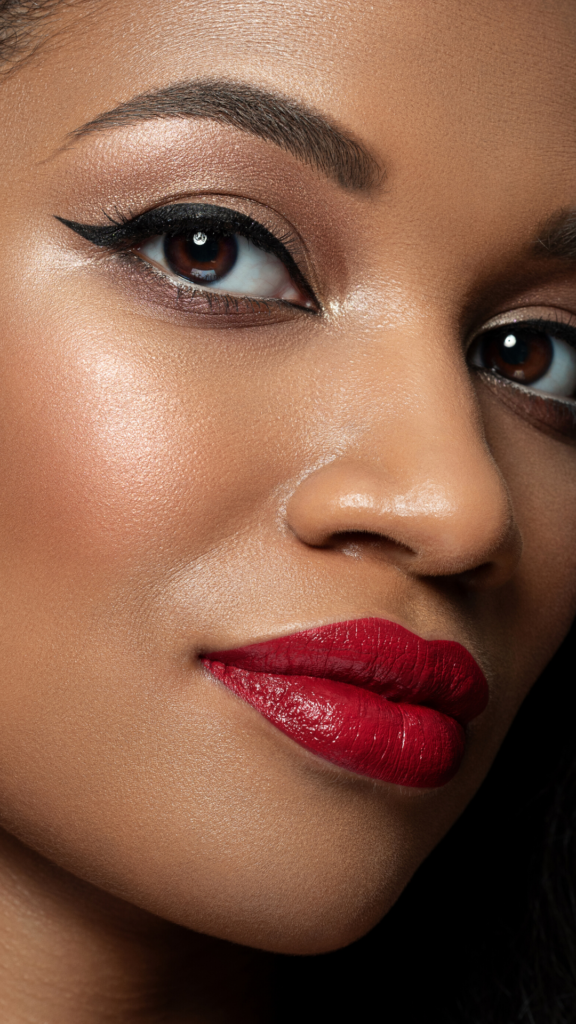 Nothing matches the universally flattering red-hued lipstick. The classic cult shade looks fresh every season. Red lipstick can update your look quickly. The best part about having a red lipstick is, the shade looks perfect with both contemporary and traditional looks and compliments every skin tone. And to my sistas with fuller lips yes red lipstick is absolutely for you. Stop downplaying your full lips and start embracing one of your best features.
Nude Lipstick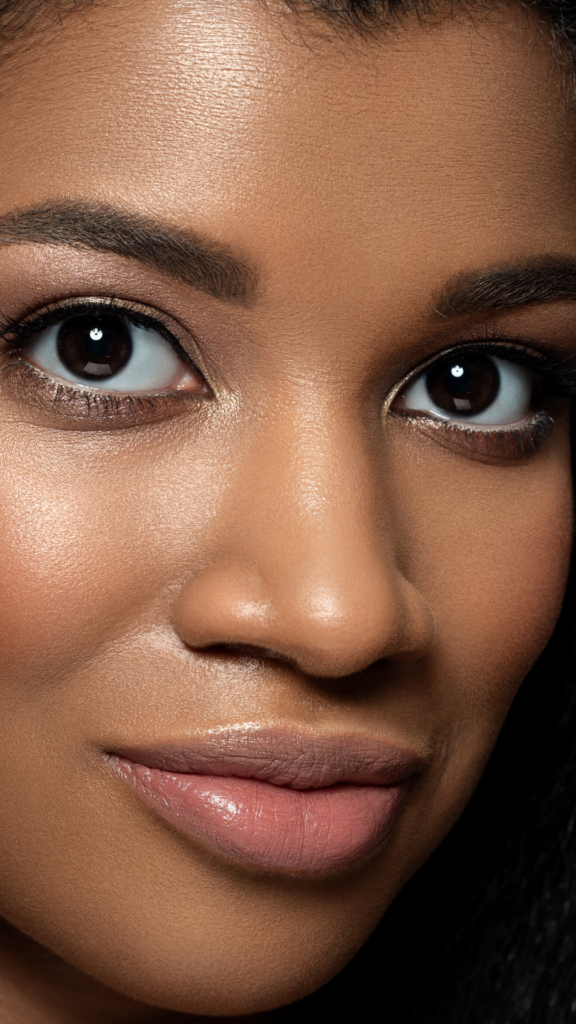 Nude lipsticks are great because they can be worn at any time of day. They can be worn for a minimal look or to bring attention to your eye makeup. Nude lipsticks come in various hues so you'll need to experiment with the shade that complements your skin tone. Keep in mind nude lips look perfect when the color is either one shade lighter or darker than your complexion.
Spoolie Brush and Eyebrow Pomade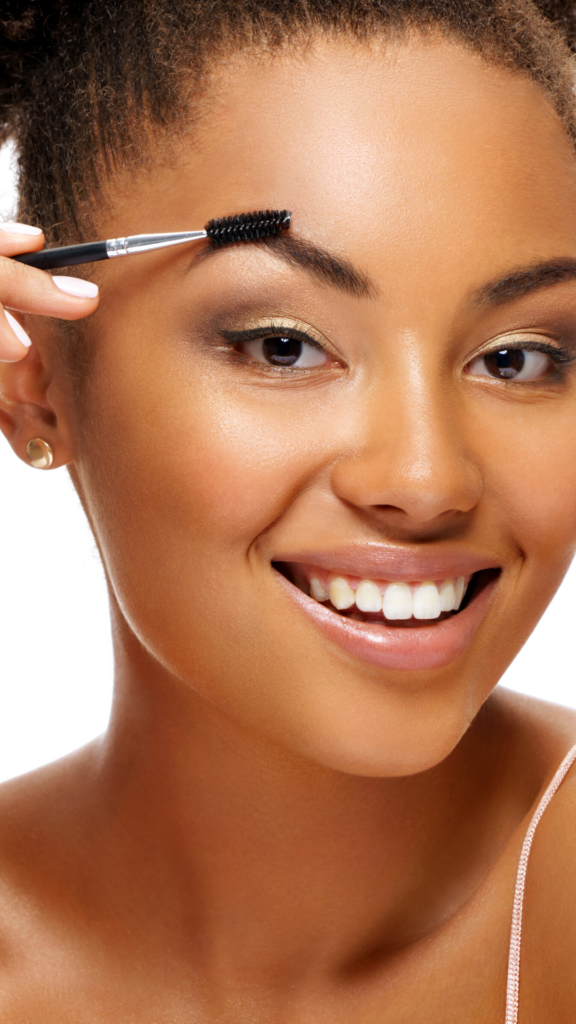 To complete your eyes it would be wise to invest in some great brow products. The first thing you should get is a spoolie brush. This is so you can brush the individual brow hairs and make your eyebrows look full and fluffy. It also helps keep eyebrow hairs in place. A brow brush can make your eyes look natural as they evenly blend products. The second product you should get is a pomade. This is to fill in sparse brow areas, defines the brow as a whole, and make them look fuller.
Eyeliner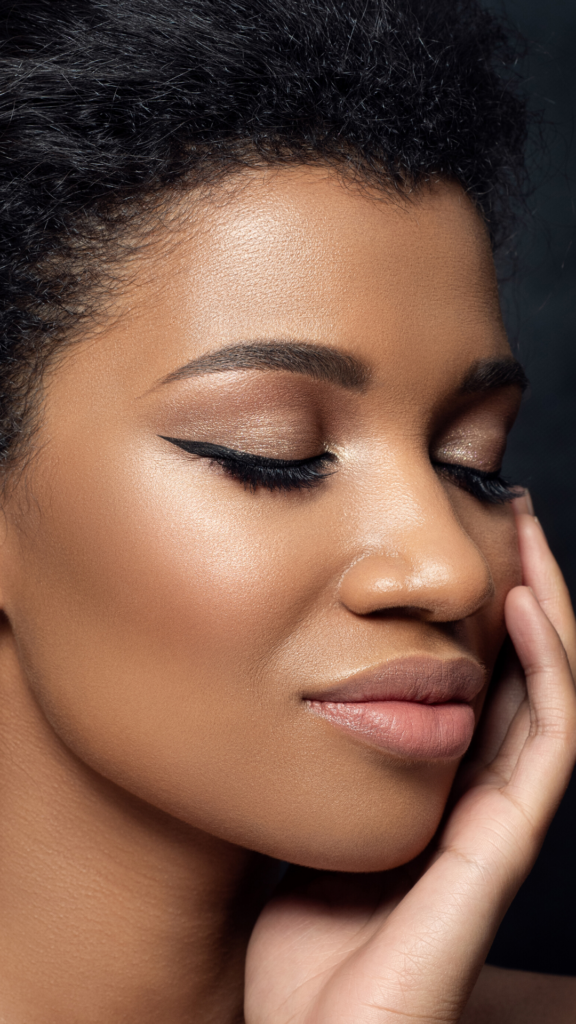 This is a must-have product for women who are cat-eye freaks. Some of the best possible looks with eyeliner include smokey eyes, graphic details, and a seamless winged look. Eyeliner gives you an edged look instantly. It is advisable to buy a pencil eyeliner that you can use on the go and don't need a brush. Also, perfecting the use of eyeliner is one that takes practice. The more you do it the better at using it you'll become.
Eyelash Curler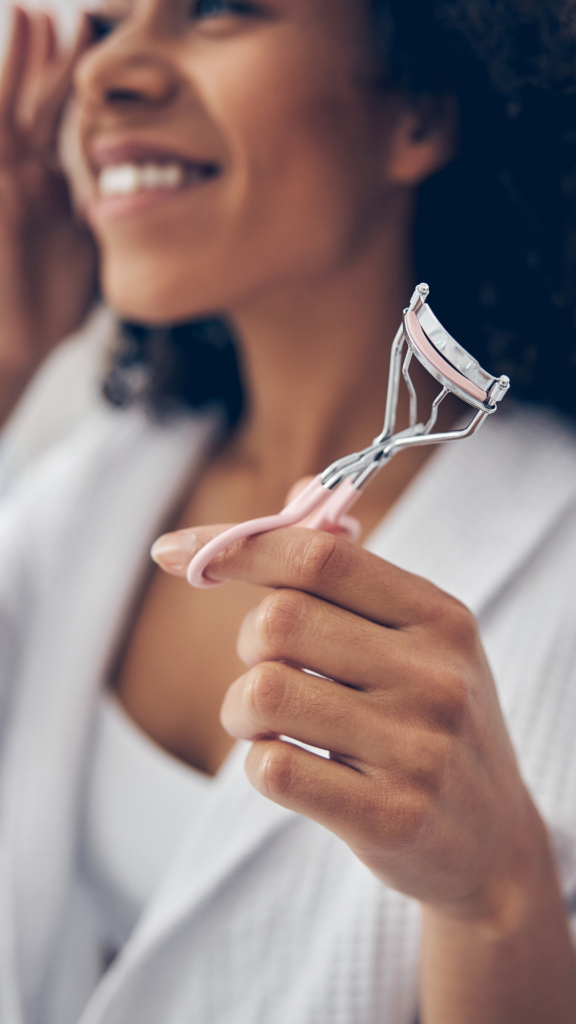 If you want to make your eyelashes look longer and thicker, the versatile tool is your best bet. The all-time favorite eyelash curler gets the work done. Once you start using this, you are sure to get hooked to it. The key with the eyelash curler is to 1) curl before you apply mascara, 2) curl your lashes at the base, middle, and top for a natural curl, and 3) only curl your upper lashes.
Mascara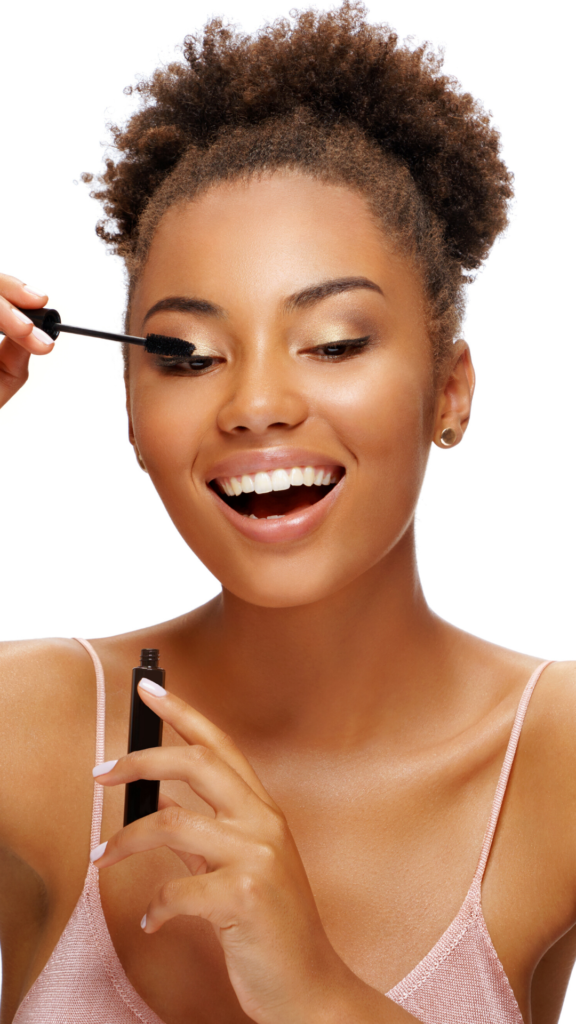 Mascara is the holy grail of essential makeup products. It's the one product every woman should have in her makeup bag at all times. Mascara makes your eyelashes look amazing by darkening, lengthening, volumizing, and curling your lashes.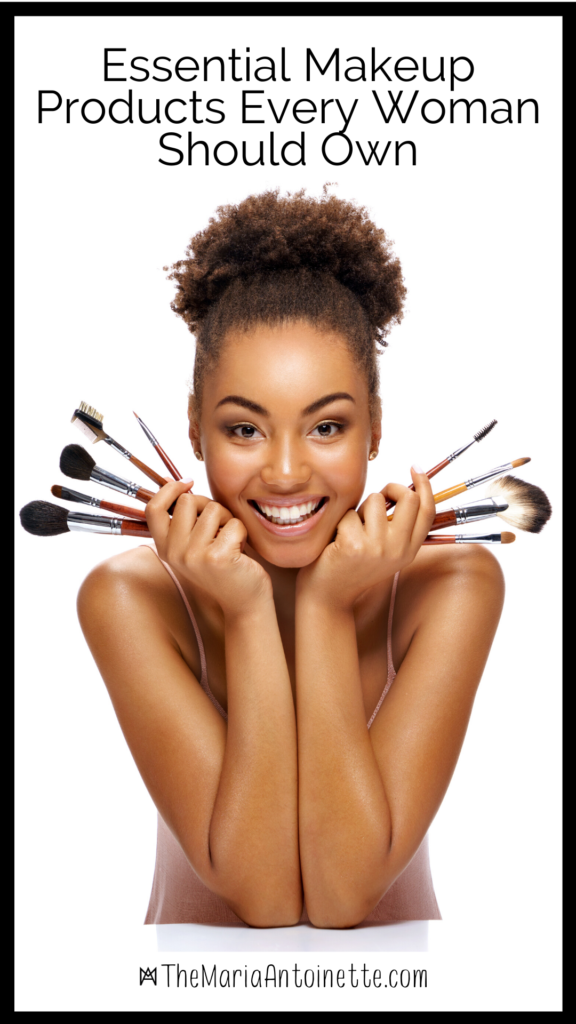 Now that you're armed with the most important beauty products you will know what to shop for. Shopping for makeup is an ongoing process as you seek to find the best products that will work for you and make you look your best.
What are some essential makeup products that you can't go without? Share with me in the comments below.
The following two tabs change content below.
Maria Antionette is a professional hairstylist, DIY creator and fashion lover with a belief that beauty can be fun, easy and simple.
Latest posts by Maria Antoinette (see all)