*This post contains Amazon affiliate links which earn this site a small commission.
With summer behind us, it's time to transition our homes from summer to fall. But redecorating every season can be expensive. However, with a few touches here and there around your place, you can inexpensively transform your home from light and airy to warm and cozy.
Fall Florals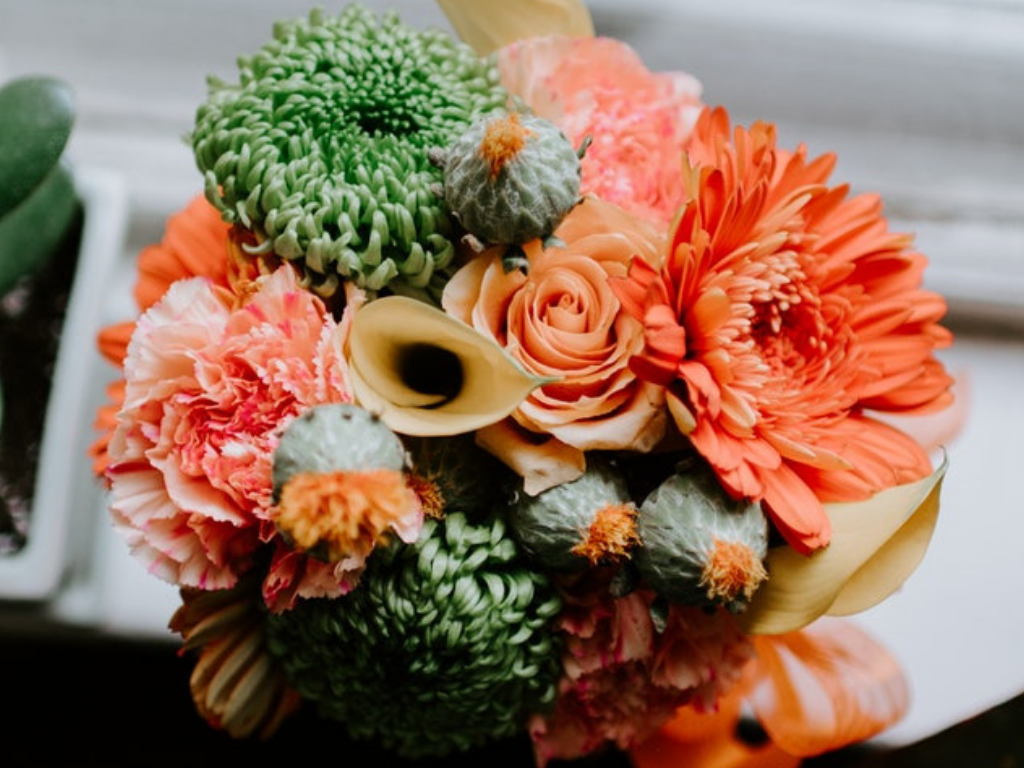 Make your own fall floral arrangements featuring chrysanthemums, celosia, dianthus, ranunculus, and other seasonal flowers. Don't have a green thumb? That's ok you can use fake flowers to decorate your space.
SHOP: Florals
Hang a Wreath on Your Door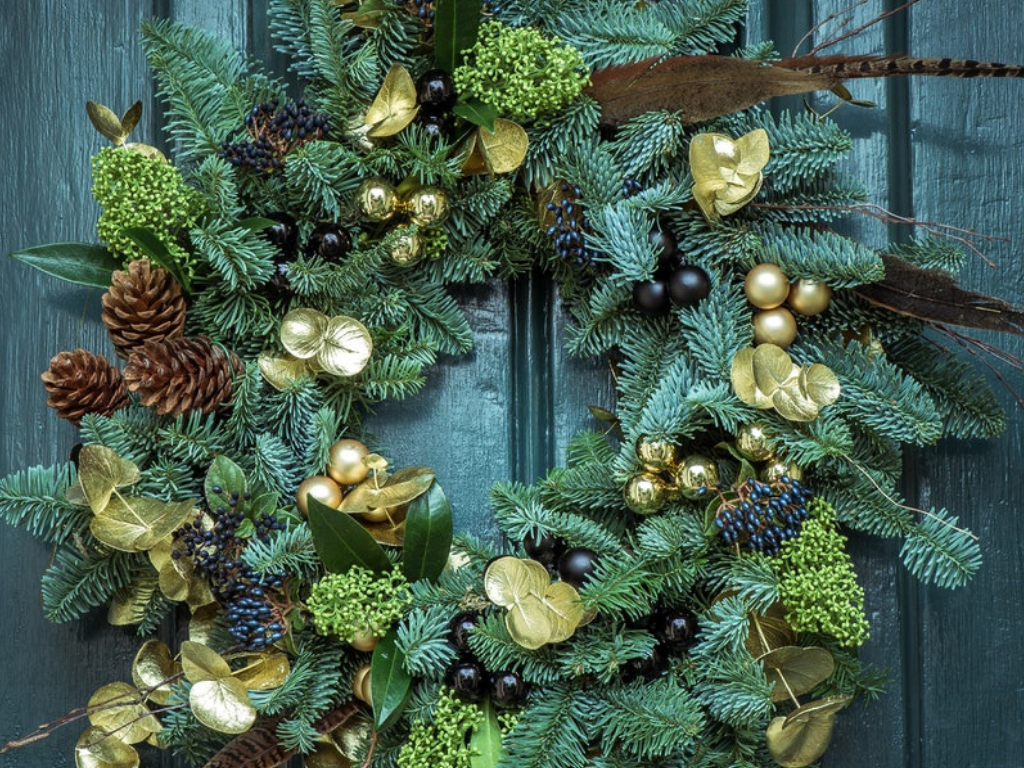 Nothing signifies the arrival of fall than a wreath on your front door.
SHOP: Fall Wreaths
Faux Fur Throw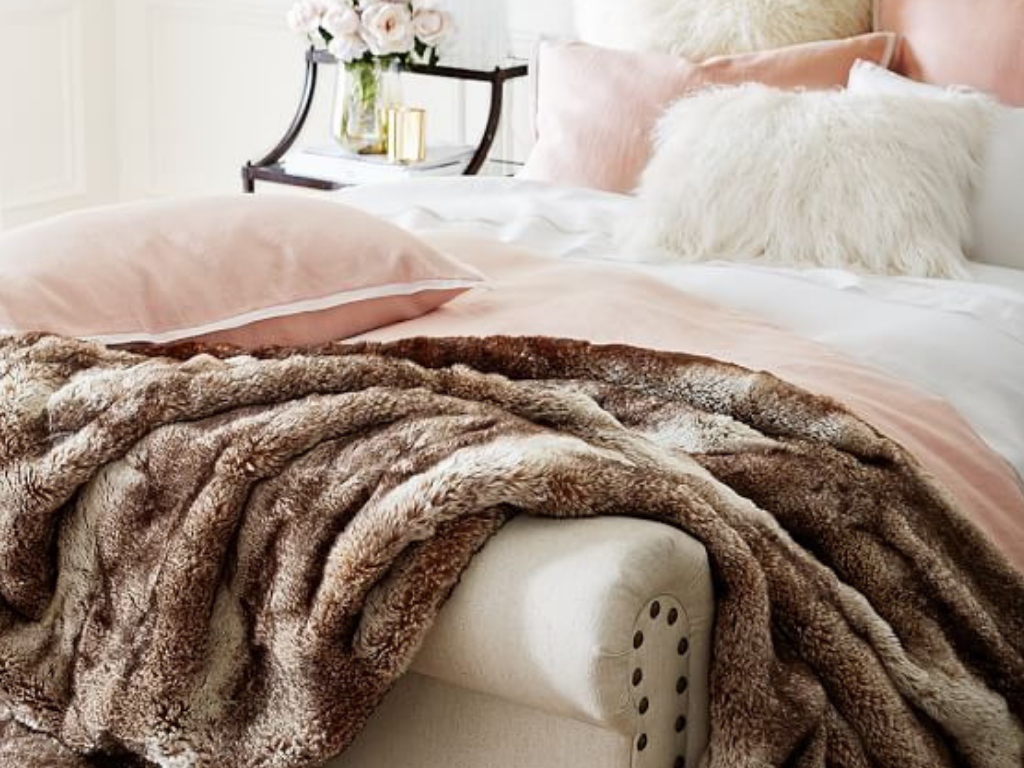 Photo Credit: Pottery Barn
Decorate your couch or bed with a luxurious faux fur throw.
SHOP: Fur Throws
Add Some Plaid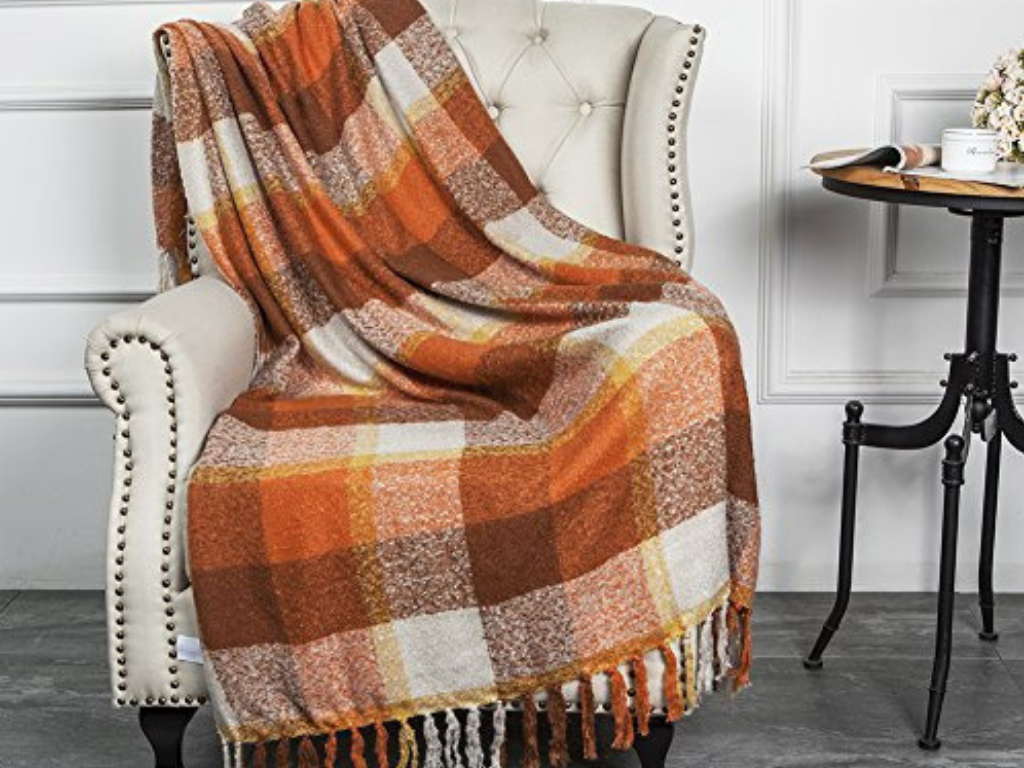 Photo Credit: CozzyLife
Adding a plaid blanket to your couch or bed will make your space instantly feel like fall.
SHOP: Plaid Throws | Plaid Bedding
Bring The Outside In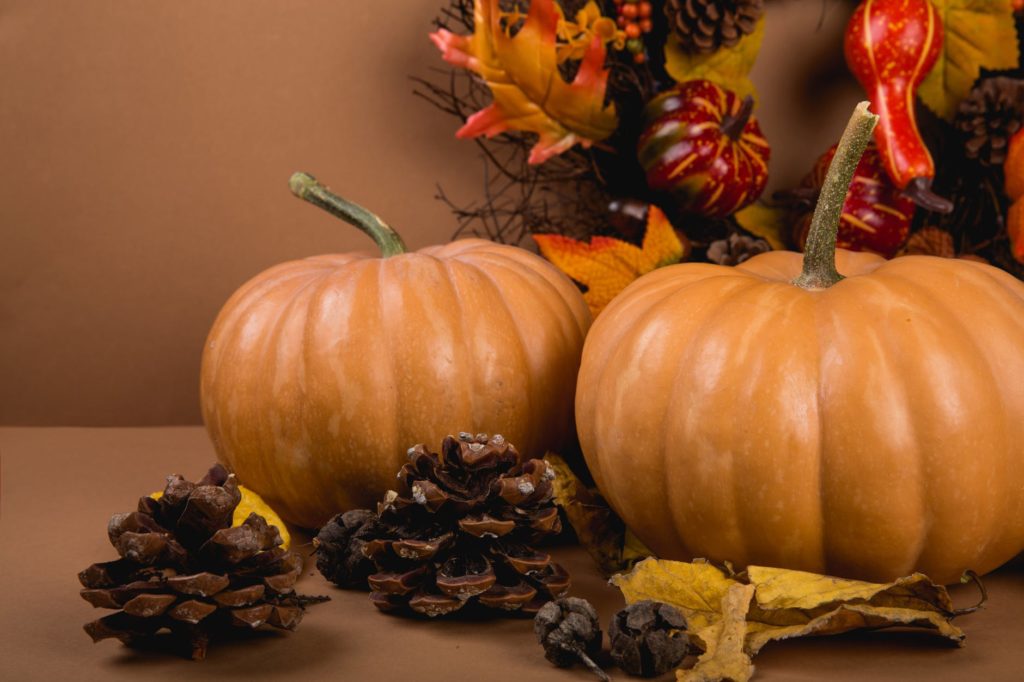 Not all pumpkins are meant to be carved or eaten. Some are meant for table displays, along with other outdoor finds such as pine cones and fall colored leaves.
SHOP: Pumpkins | Leaves | Pine Cones
Swap Your Pillows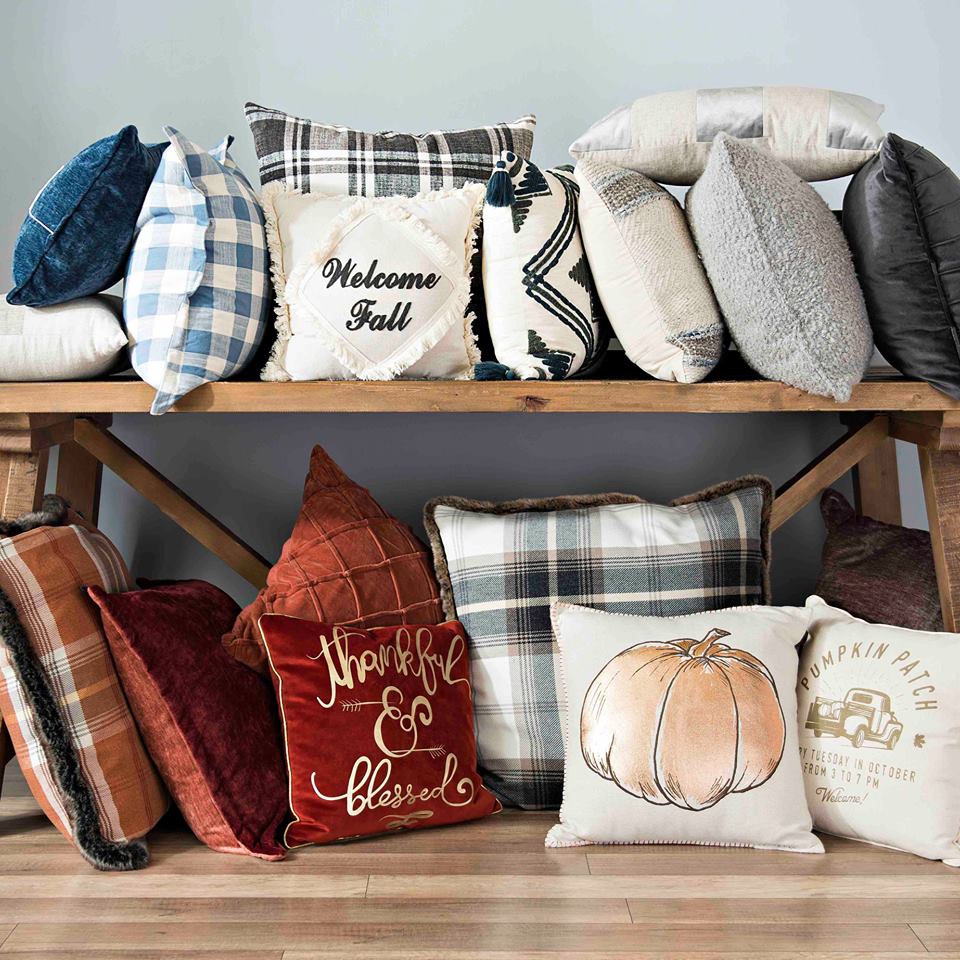 Photo Credit: Kirkland's
Change up your couch and armchairs by adding falling themed pillows.
SHOP: Throw Pillows
Fall Dining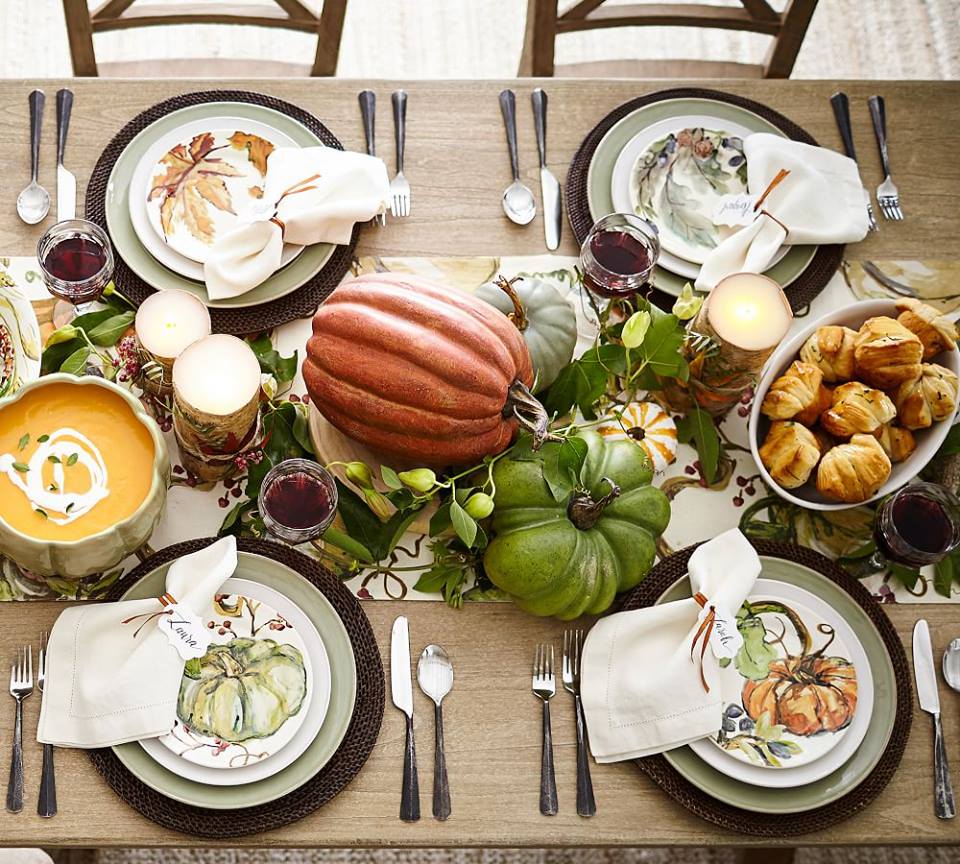 Photo Credit: Pottery Barn
Create a warm and cozy dining room with fall-themed dinnerware and matching centerpiece. Save a few coins and make your own centerpiece.
SHOP: Dinnerware | Flatware
Red Bedding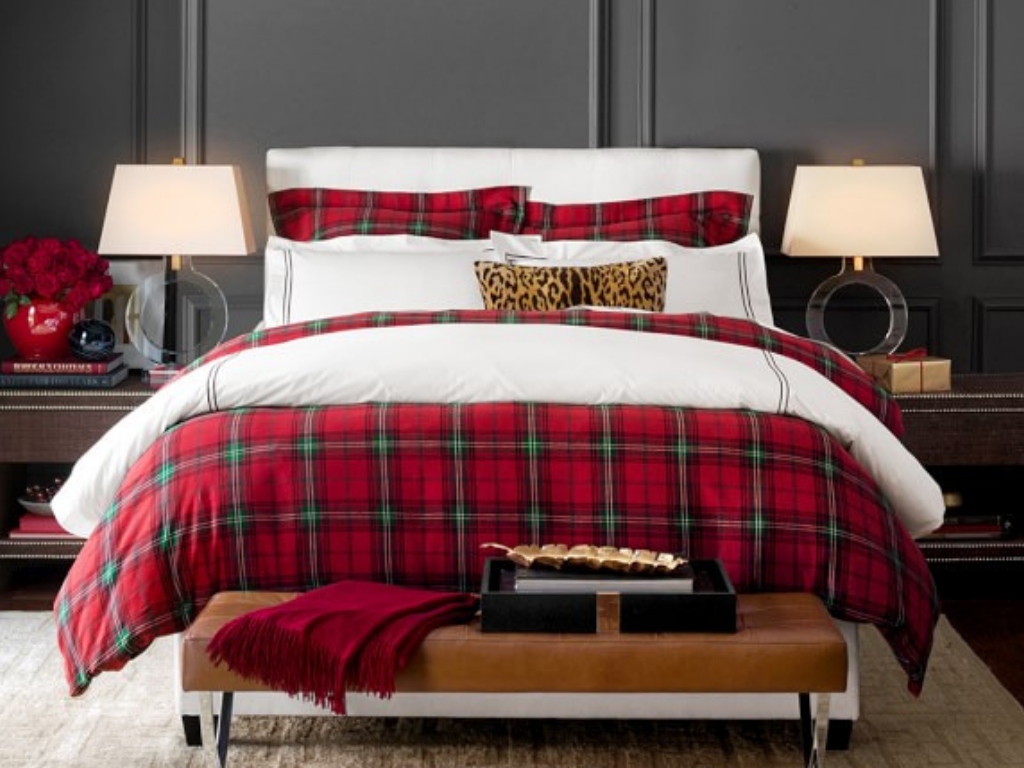 Photo Credit: Williams Sanoma
Adding red bedding, especially when it's plaid will give you the
Heavy Drapery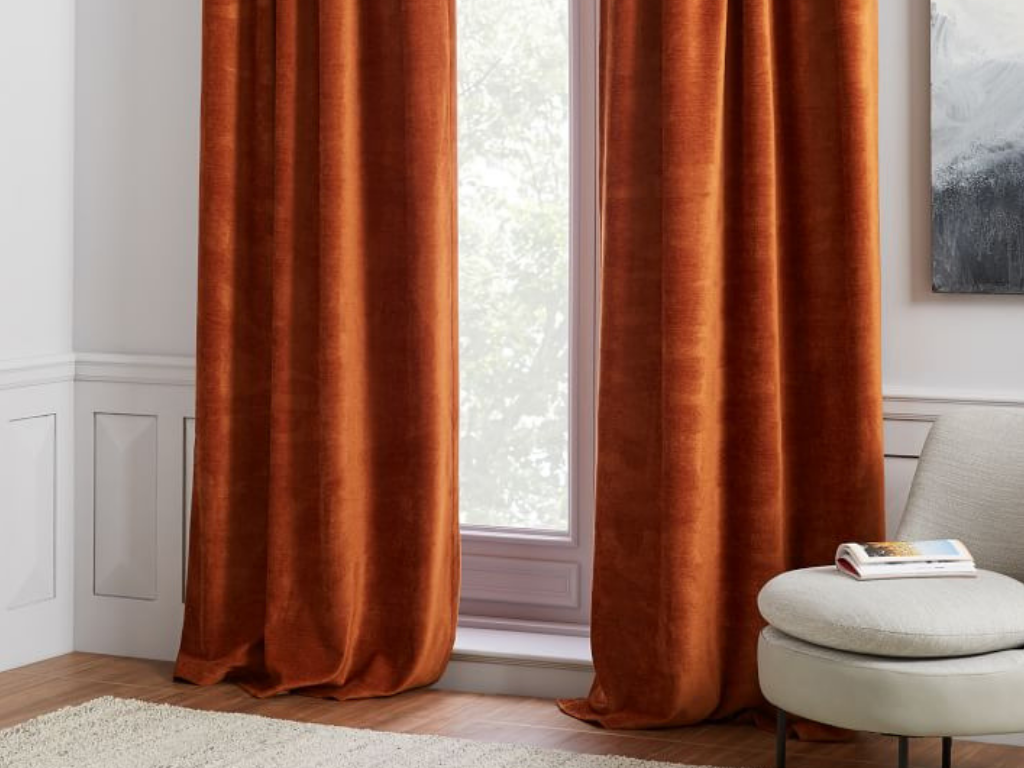 Photo Credit: West Elm
Keep the fall chill out and your heating bill down by hanging thick winter curtains.
SHOP: Winter Curtains
Artwork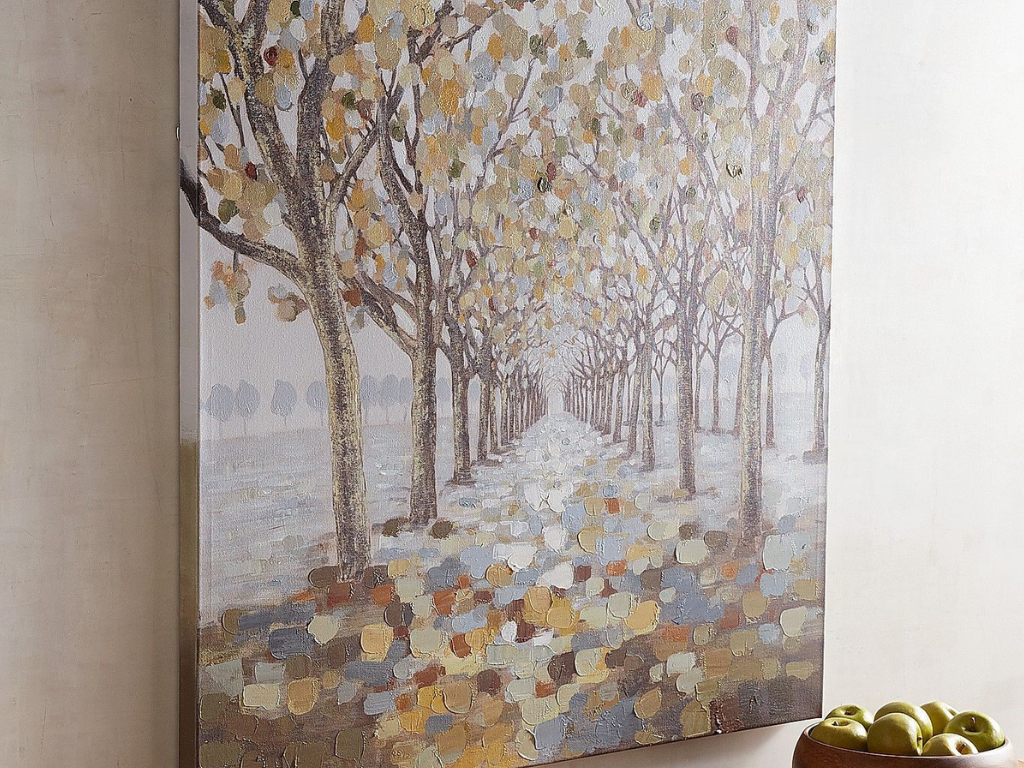 Photo Credit: Pier 1
Paintings and sketches that reflect fall are a perfect way to bring your space and its decor together.
SHOP: Fall Artwork
Fall Scented Candles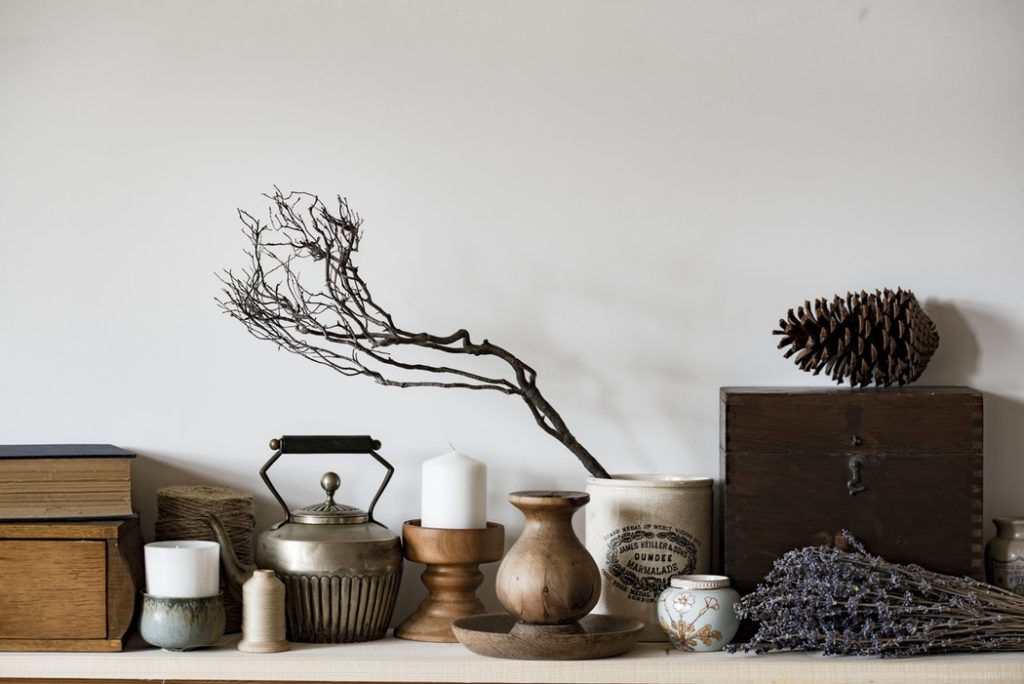 Fall fragranced candles will allow you to smell your favorite scents whenever you want. Use rustic holders to bring everything together.
Decorate Your Porch
Fall decorating doesn't have to be confined to the inside of your house. Take those decorations outside to your porch and steps.
What are some of your favorite inexpensive ways to decorate your home for the fall season? Share in the comments below. Tag us in the fall decorating posts on social using #TMABlog.
The following two tabs change content below.
Maria Antionette is a professional hairstylist, DIY creator and fashion lover with a belief that beauty can be fun, easy and simple.
Latest posts by Maria Antoinette (see all)