I am all about getting the most out of your wardrobe. So, when the seasons change, I may not be able to go out and buy a completely new wardrobe every time. Buying classic pieces that can transition from season to season is a major key. Today, I will share with you three items that will be coming with me from Summer to Autumn!
The Slip Dress:
A classic black slip dress was super easy and a no brainer in the Summer with sandals. But what makes this piece really great is that it can also be transitioned to colder weather months with simple layering and a change in footwear.
This is my favorite slip dress. I had been wearing all summer and when it gets on the chiller side I add my Moto jacket over it and pair it with thigh high boots. Thus allowing this new look to take me through the colder months.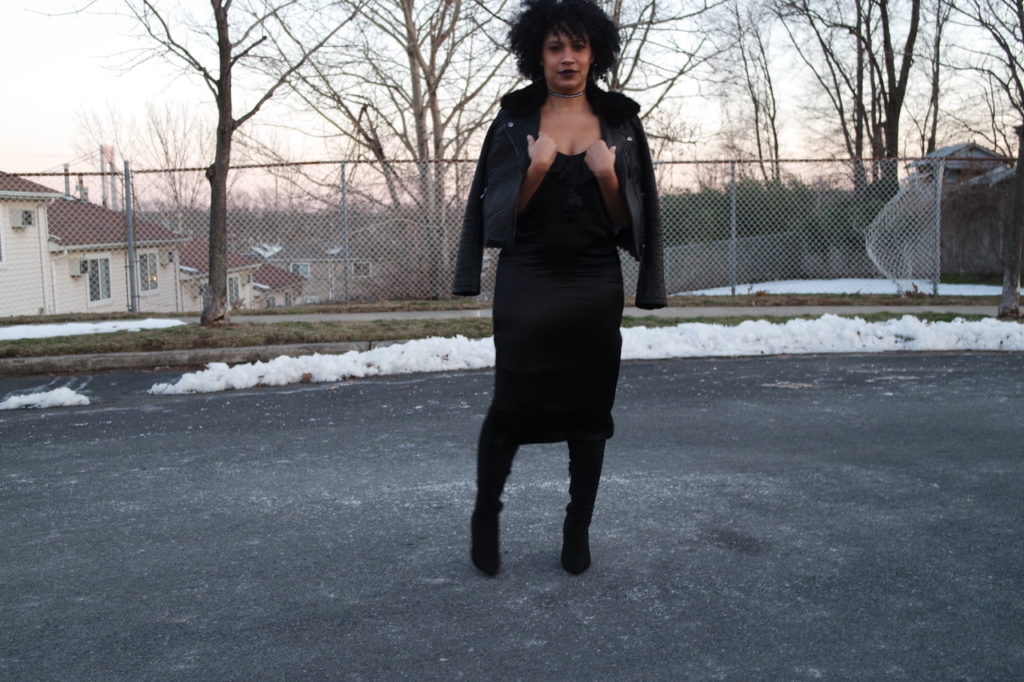 Now, if you don't want to risk catching pneumonia like me, layering a turtleneck or tee shirt under your slip dress is a super chic look.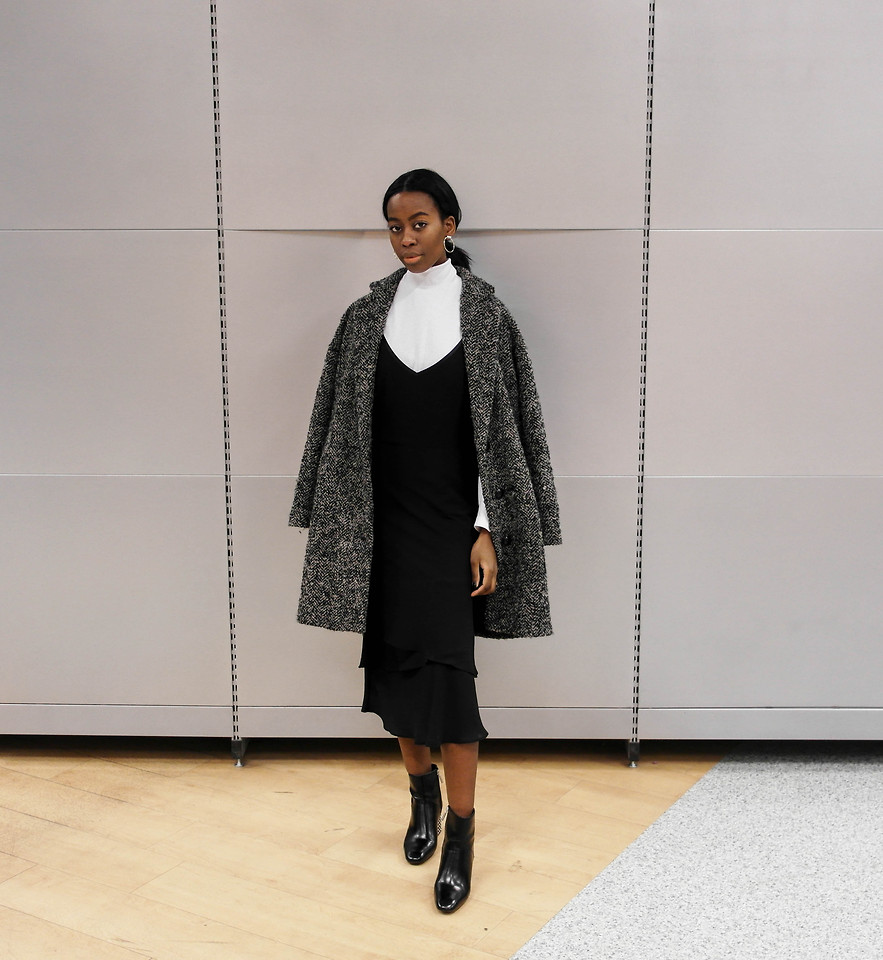 Both looks are perfect for either a night on the town or the office holiday party.
Kimono:
Kimonos were a huge trend over the Spring and Summer seasons, and guess what? They will take your through the Fall as well. Kimonos can amp up your basic tee shirt and boyfriend jeans. During the fall months, it makes for great outerwear, especially on chilly Autumn nights.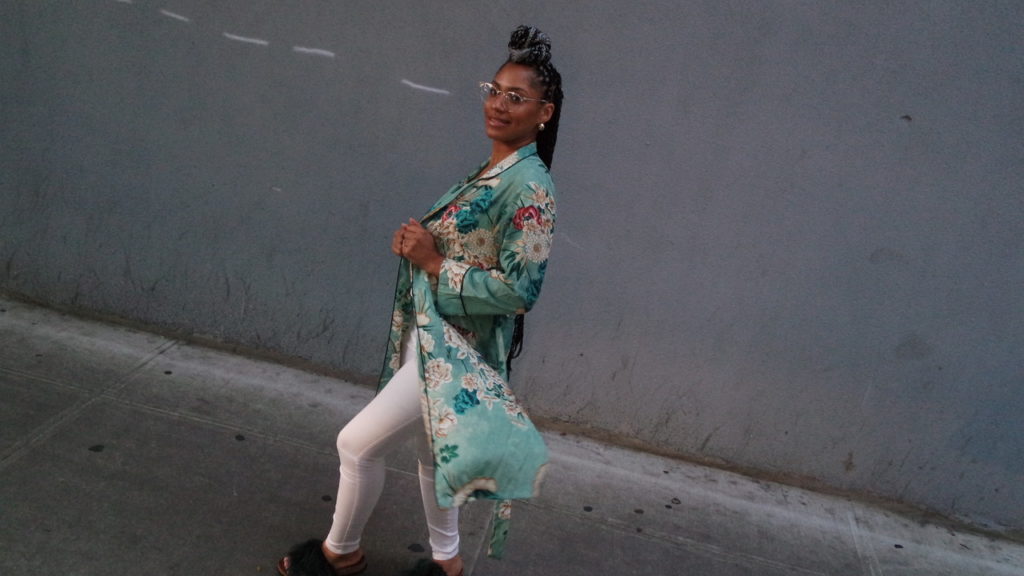 Mules:
I hope you are not tired of mules, because they will be sticking around. Expect to see them with socks when the temps get a little chillier. They can be worn with dresses and jeans and look equally chic both ways.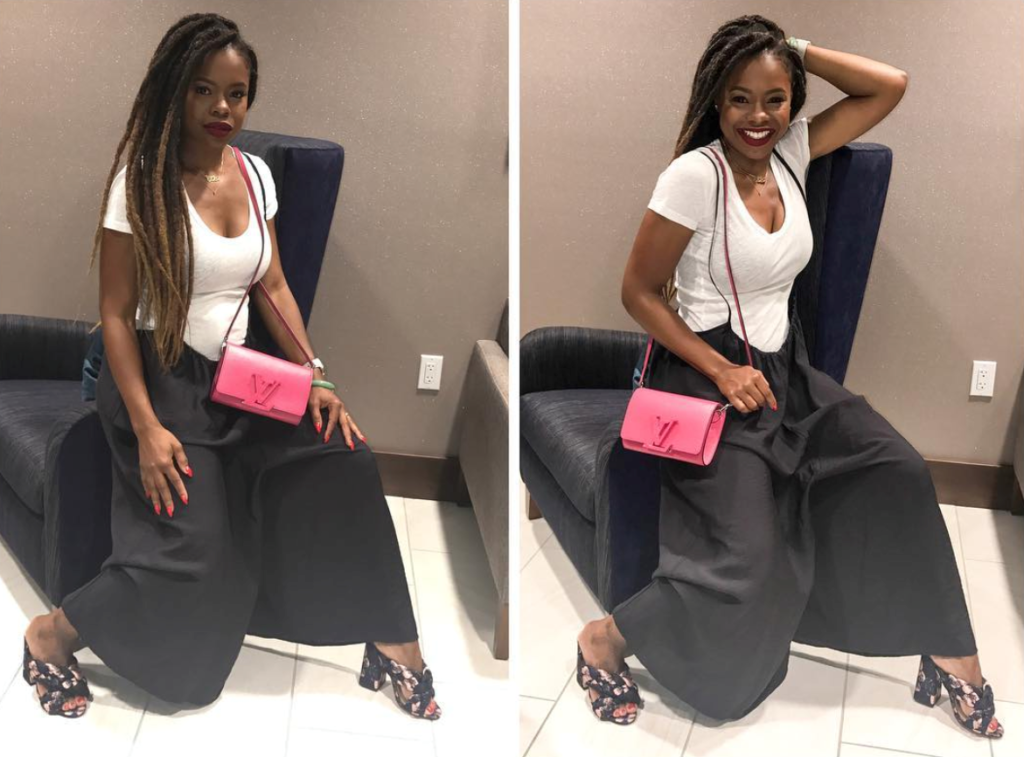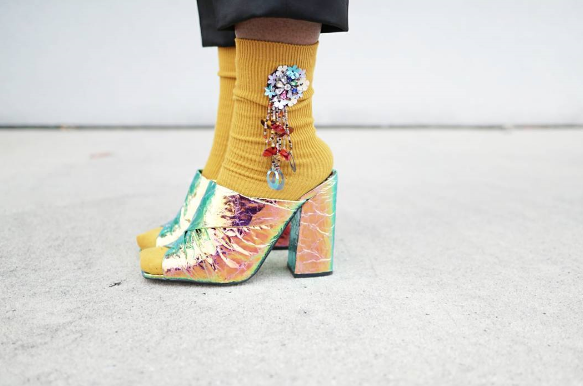 I hoped this post helped you to think of ways you can expand the potential of your wardrobe. With a couple of layering tricks, you should be able to save some money on buying a completely new Fall wardrobe. For more fall fashion inspiration check out our four favorite autumn pieces.
What other wardrobe items are you taking with you from Summer to Fall, let me know below!
The following two tabs change content below.
Hi there, my name is Karese and I'm a lifestyle blogger, who lives to find amazing fashion at affordable prices. I am a devoted wife, and Mom to my two sons, Caleb & Joshua. I started my blog, 3TheChicWay.Com, to share all my latest style picks, discuss parenting, and to inspire Mother's everywhere to remain chic after Motherhood! Follow my daily life on Instagram @3TheChicWay!
Latest posts by Karese Henry-Adediran (see all)