After decades, if not centuries, of enduring the stigma that a Black women's natural hair is less than undesirable, many naturals have taken strides to create our own narrative. Freeing our coils in professional and social gatherings is enough to get a nod of respect from one natural sister to another. Moreover, the impact of witnessing natural hair on the red carpet and during TV appearances is enough to resonate a collective yasssssss and a few *snaps* across the natural hair community around the world. In honor of #BlackGirlMagic during the month of our ancestors, and every day, here are a few celebrities who brazenly embrace their natural curls.
India Arie
Solange may hold the title for the Black Girl's anthem with "Don't Touch My Hair". However, it is India Arie that was the front runner a decade earlier in 2006. She set out to combat the stereotypes associated with our hair and skin in the song "I am Not My Hair." Never one to surrender to the opinions of others, the four-time Grammy Award winner cut off her dreadlocks and debuted her beautiful bald head on the red carpet. This ultra-conscious pioneer in the music industry will always be known for her powerful messages on self-love. India Arie has always been an inspiration for my voluminous afro during my hair journey!
Solange Knowles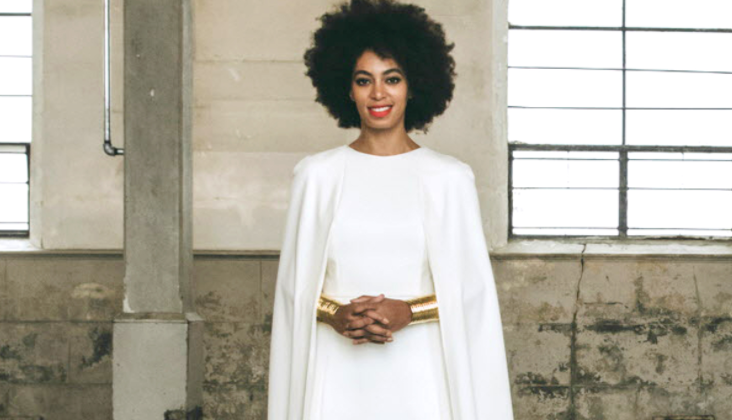 As mentioned above, Solange definitely came all the way through with new black girl anthem "Don't Touch My Hair". She put into words, how most black girls feel about the crown they wear. She said it boldly, clear as day and I think we all admire that. Solange has always been one to challenge the norm and step outside the box. Whether it be style, music, or hair; she isn't afraid of criticism or comparison. Safe to say, most are drawn to her will to confidently do as she pleases.
Tracee Ellis-Ross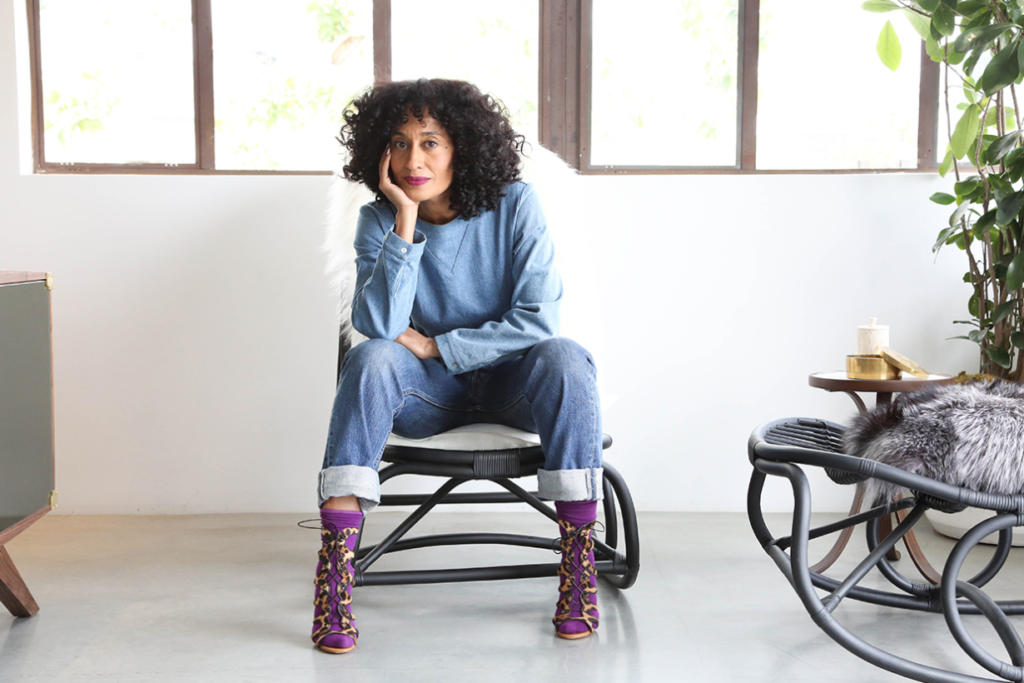 Best known and beloved for her wittingly funny role on Black-ish, Tracey Ellis-Ross gives us all the hair feel goods. Whether she steps foot in front of the camera or splashes across our Instagram feeds. An easy fan favorite, Ross is known to rock her own curls unapologetically. She combines familiar Black hairstyles, such as cornrows, with high-end looks to high profile events. Remember the two French braids and the ethereal cream gown she wore to the White House State Dinner? Yea she did that. Her confidence and ability to not take herself too seriously attributes to her authentic personality and hair choices. Which we all love, off and on screen.
Teyonah Parris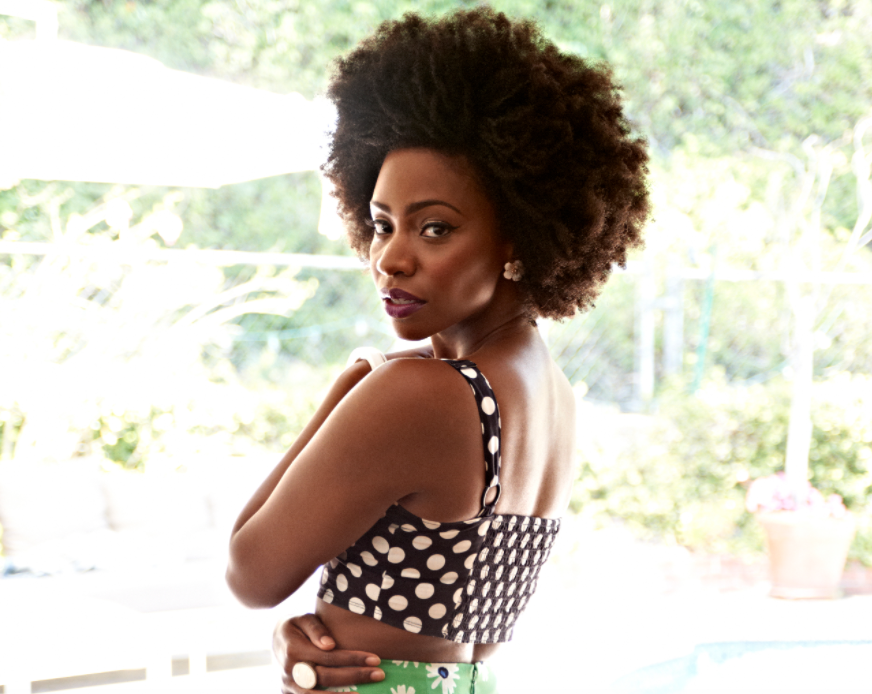 Talk about natural hair envy! There are multiple reasons why 148k people follow her on Instagram. However, I must admit her hair inspiration has got to be one of them! The actress and producer known for Dear White People and Chi-Raq comes to slay every day, all day. Her hair resembles a work of art: sculptured, timeless and flawless. Parris is known for her elaborate hair creations. As well as, the versatility to change her look on the fly for a movie role. With every new hairstyle debut, she can instantly be found on every natural hair Pinterest boards worldwide.
Issa Rae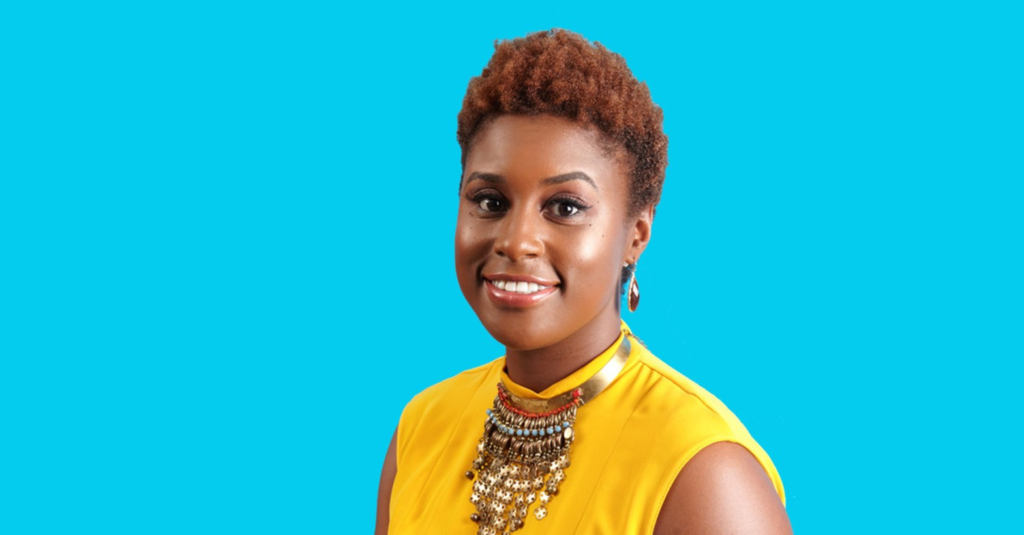 Rounding out the list of celebrities who brazenly embrace their natural curls is none other than Issa Rae. As the creator of The Misadventures of Awkward Black Girl, we've witnessed her career trajectory from a web series to a TV show. We've also followed her natural hair journey over the last several years. The actress has embraced her curls since her big chop during an episode on the YouTube series. She continues to wow us at every opportunity on the red carpet. Issa Rae and her hairstylist, are proof that you can rock your kinks at any length and still look flawless.
Who are your favorite natural hair celebs?!
If you enjoyed this post, do me a solid and share the love with a friend or two (hundred) on Facebook, Twitter and Instagram! Don't miss my fashion, travel and hair wins (and woes) on PhysicalCanvas.com as I trek around the world and be sure to tag along @PhysicalCanvas on Instagram, Twitter and Facebook. Check back soon for new content on TheMariaAntoinette.com!
The following two tabs change content below.
Forever a thrill seeker for aspirational looks and global experiences, Lisa Barber is the creator of physicalcanvas.com which explores her love for fashion, travel and wellness across the globe while championing a minimal lifestyle abroad. She believes that the body offers the greatest artistic medium as the ideal canvas for beauty and style. The Fashion Institute of Technology alum has leveraged physical canvas since 2010 as a creative platform to discover new designers and attend Fashion Week in New York, Singapore and New Zealand. Given her love for culture, she embarked on a lifestyle change to pursue full-time travel by selling her home and resigning from her career to see the world. As a woman with a wanderlust for travel, she hopes to inspire others to pursue their dreams. Follow her journey as she navigates her way from Rochester, New York to unique destinations around the world (@PhysicalCanvas).
Latest posts by Lisa Barber (see all)