Packing for the perfect get away is one of the best ways to renew your excitement for an upcoming trip. Especially one that's been on your radar for months. However, for some it can be an arduous task in deciding which 'must-have' hair items are necessary for travel. We all know, hair maintenance is still a task during your time away from home. As much as you'd like to pack everything, the reality is you can't. (Editor's note: if you're a long-term traveler like myself, my post Detailed Packing Guide For Long-term Travel is proof that downsizing doesn't have to be a nightmare!).
If you are a part of the #TeamCarryon crew, you know all too well that the best kept secret to packing is to keep it light! This not only goes for your wardrobe, but most importantly for your hair care products as well.
Whether you're flying domestically or internationally, keep in mind TSA's requirements using the 3-1-1 Liquids rule:

Liquids, aerosols, gels, creams and pastes should not exceed 3.4 ounces (100 milliliters).
This includes your favorite full-sized edge control product, conditioners, moisturizers and oils that will not see the other side of the security checkpoint. Replace your beloved products with these five travel size kits. Trust me, you don't want a TSA agent to confiscate your full-size products!
DevaCurl 4 Piece Travel Kit includes: DevaCurl No Poo Cleanser, DevaCurl One-Condition, DevaCurl Light Defining Gel and DevaCurl Set it Free Moisture Lock Spray. Each item is 88.7ml/3oz.
Jessicurl Confidence Collection Travel Set- $24
The 2.0 oz bottles include Cleansing Cream, Moisturizing Conditioner, Deep Conditioning and Confident Coil product. The combination of products will moisturize and define your kinky curls without causing shrinkage or being too greasy. Best suited for hair types 3C-4C. Step-by-step usage instructions are included to help ensure your kinks and coils turn out great each time.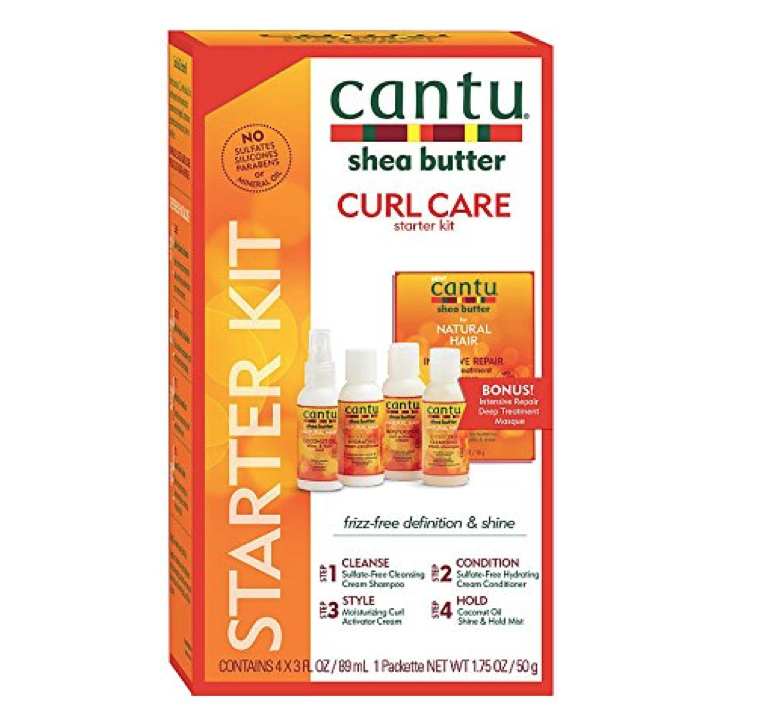 Caring for curls is easy as 1,2,3,4 with the Cantu Curl Care Starter Kit regimen. Made without harsh ingredients, Cantu restores your real authentic beauty. Embrace your curly, coily, or wavy hair with Cantu. Travel Kit contains 4: 3oz Bottles + Intensive Care Treatment Masque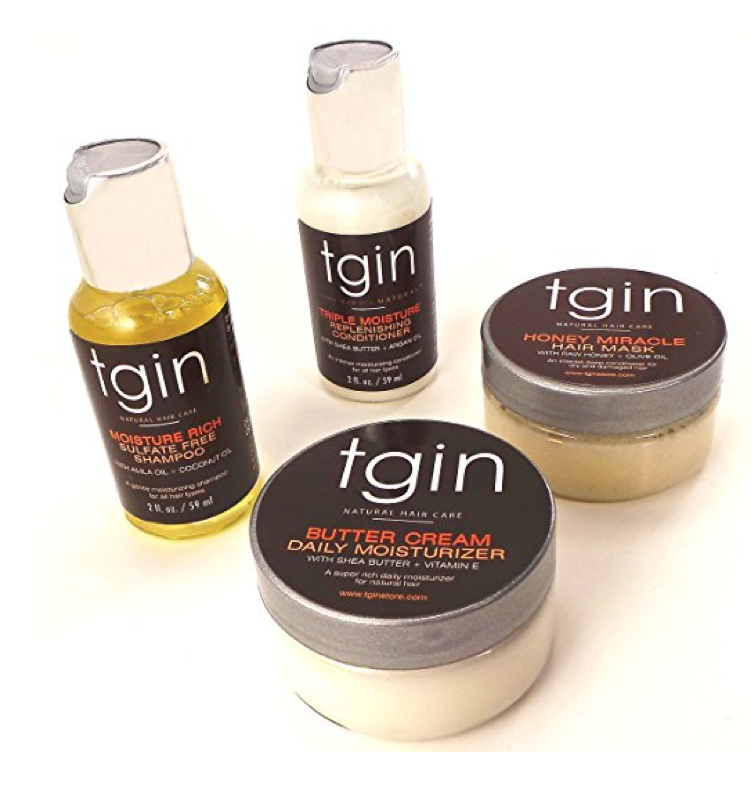 The Moist Collection Sample Pack has 4 products that will give you soft, shiny, moisturized and manageable hair. Even dry, straight, curly or color treated hair. Includes Sulfate Free Shampoo, Triple Moisture Replenishing Conditioner, Honey Miracle Hair Mask (deep conditioner), and a Butter Cream Daily Moisturizer.
Miss Jessie's Deluxe Value Pack, 28 Ounce- $43
The entire Miss Jessie's collection in 2 oz. travel sizes. A wonderful sampling of the entire line makes a great gift for anyone who wants to experience Miss Jessie's Curl Creams, Buttercreams and Deep Treatments Period.
If you're on a budget, consider repurposing your existing hair care products into airplane carry-on approved containers: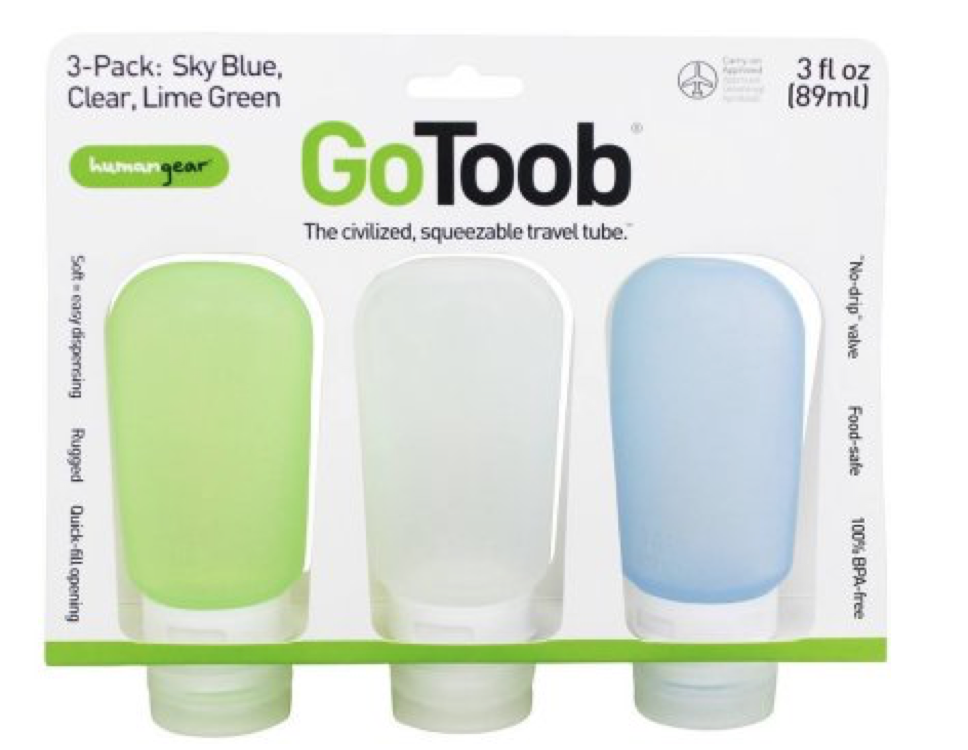 The 3-ounce travel bottle pack is constructed of FDA-approved food-safe silicone. It is also approved for airplane carry-on, designed with a no drip valve keeps cap clean, 100% BPA- and PC-free, and is dishwasher-safe,
What hair care essentials do you pack for vacation? I'm currently overseas and would love to know!
Disclaimer: Some affiliate links are included in this post.
If you enjoyed this post, do me a solid and share the love with a friend or two (hundred) on Facebook, Twitter and Instagram! Don't miss my fashion, travel and hair wins (and woes) on PhysicalCanvas.com as I trek around the world and be sure to tag along @PhysicalCanvas on Instagram, Twitter and Facebook. Check back soon for new content on TheMariaAntoinette.com!
The following two tabs change content below.
Forever a thrill seeker for aspirational looks and global experiences, Lisa Barber is the creator of physicalcanvas.com which explores her love for fashion, travel and wellness across the globe while championing a minimal lifestyle abroad. She believes that the body offers the greatest artistic medium as the ideal canvas for beauty and style. The Fashion Institute of Technology alum has leveraged physical canvas since 2010 as a creative platform to discover new designers and attend Fashion Week in New York, Singapore and New Zealand. Given her love for culture, she embarked on a lifestyle change to pursue full-time travel by selling her home and resigning from her career to see the world. As a woman with a wanderlust for travel, she hopes to inspire others to pursue their dreams. Follow her journey as she navigates her way from Rochester, New York to unique destinations around the world (@PhysicalCanvas).
Latest posts by Lisa Barber (see all)