Today I am sharing my families favorite moisturizer recipe. This DIY Whipped Body Butter Cream is such a treat to your skin especially during these colder months.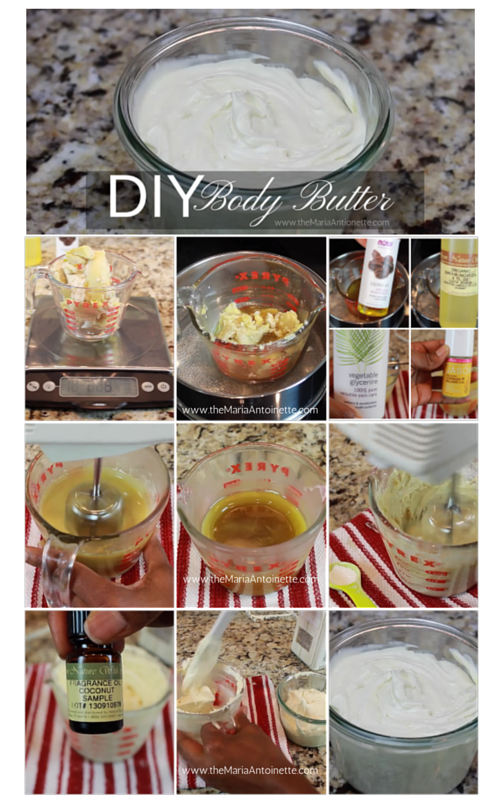 What you will need:
From Nature with Love offers a wide array of natural ingredients at great prices, awesome customer service and best of all great quality!
5oz. Shea Butter (any type will work), mango butter or mochacchino butter
2 Tablespoons Lightweight carrier oil any oil will work I used Sachi Inchi Oil
1 Tablespoon Jojoba Oil (or any other nourishing oil)
1 Tablespoon Vegetable Glycerin
1/4 Teaspoon Vitamin E
1 Teaspoon Arrows Root Starch (or Corn Starch)
E.O or Skin Friendly Fragrance Oil
Equipment:
Heat safe container

Electric Mixer
Spatula
Air Tight Glass Jar
Pot of water (or double broiler)
Measuring Spoons
Directions:
Heat pot of water
Measure out 5 oz of shea butter into heat safe container.  Place into double broiler or pot of hot water. Melt completely
Add in Liquid oils (Carrier oil and Nourishing Oil)
Stir Place container into freezer for 10-20 minutes until solid ring develops.  This is the oils cooling down.
Remove from freezer and blend with one blending blade for no longer than 5 minutes until the oils are opaque.  If it takes longer than 5 minutes the oil wasn't cool enough and will have to go back to the freezer for a few minutes.
After getting the oils to the opaque color add in the glycerin and mix again.  Add small amounts at a time of arrowroot and blend.  The starch will help to incorporate the glycerin with the oils and also help the skin to absorb the body butter.  Vitamin E is added and mixed in as well.  These keeps it from going rancid and prolongs the shelf life for up to 6 months.  Once all ingredient are added and mixed return container to the freezer for about 5\10 minutes.
Remove from freezer and whip on high for 2 minutes.
For extra fluffy butter repeat freezer and whip steps.
Optional to add oils E.O use about 6-10 drops Fragrance oils use a tablespoon (or to desire fragrance). Whip scents into your butter.
Spatula out the butter and place it into the air tight glass jar.

I hope you enjoyed this tutorial and note…these make a great holiday gift!
I would like to invite you to sign up for my newsletter, this way you will always be in the know with all things MA!
~MA
The following two tabs change content below.
Maria Antionette is a professional hairstylist, DIY creator and fashion lover with a belief that beauty can be fun, easy and simple.
Latest posts by Maria Antoinette (see all)