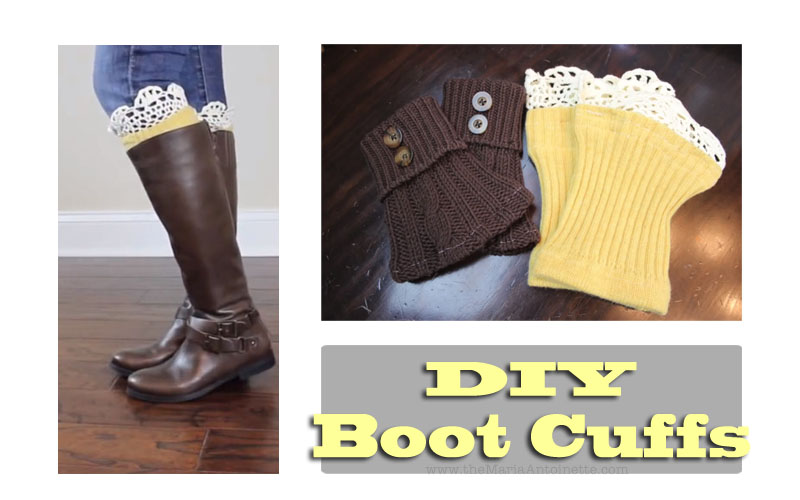 Winter is upon us and that means boots, boots, and more boots.  Boot cuffs are a huge trend right now and they can range in price from $3.oo – $35.00. Most of the nicer boot cuffs for sale online are some sort of knit material…this instantly made me think (ding) a sweater sleeve would make a perfect boot cuffs!  Lets get started up-cycling those old sweaters into something fab and basically free!!!
What you will need:
An old knit sweater (one you don't mind cutting)
Sewing Machine
Lace or Lace Doilies (Which is what I used)
Buttons
Heck anything you want to decorate your cuffs with!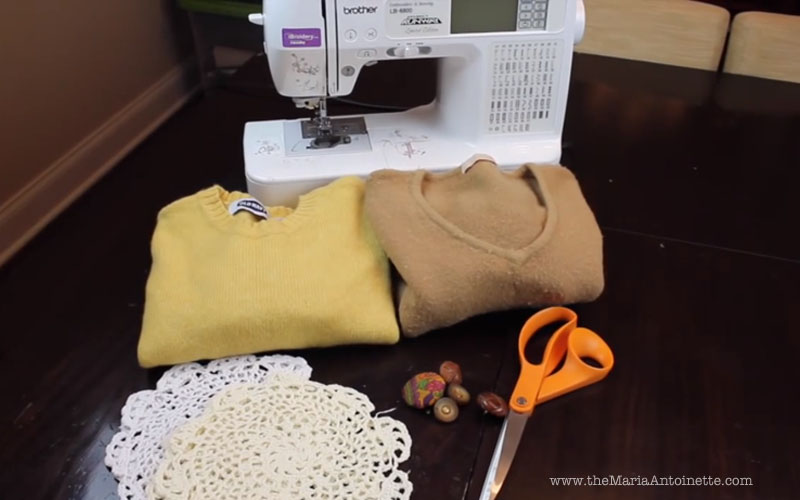 Directions:
Cut the sleeves off your sweater the length you want your cuff to be but add about 3/4 inches for the hem.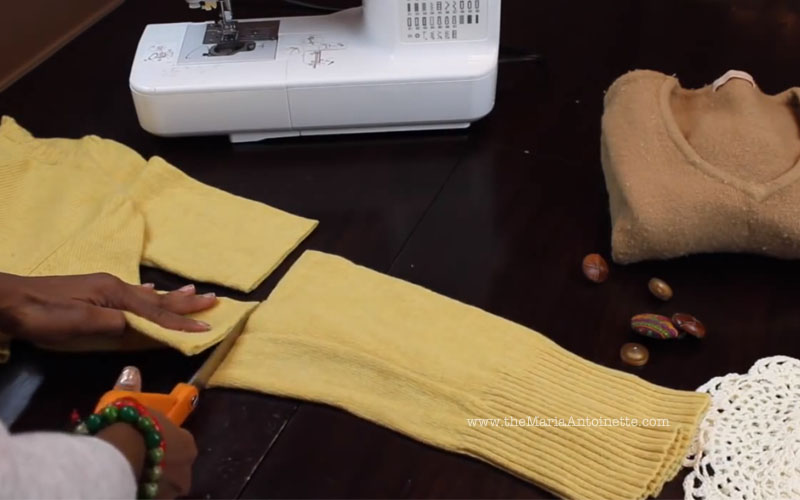 Turn the sleeve inside out fold a hem into the end that would unravel.
Stretched out the sleeve and place the folded sleeve on your sewing machine arm. Do a simple straight stitch or zig-zag if you want to get fancy. 🙂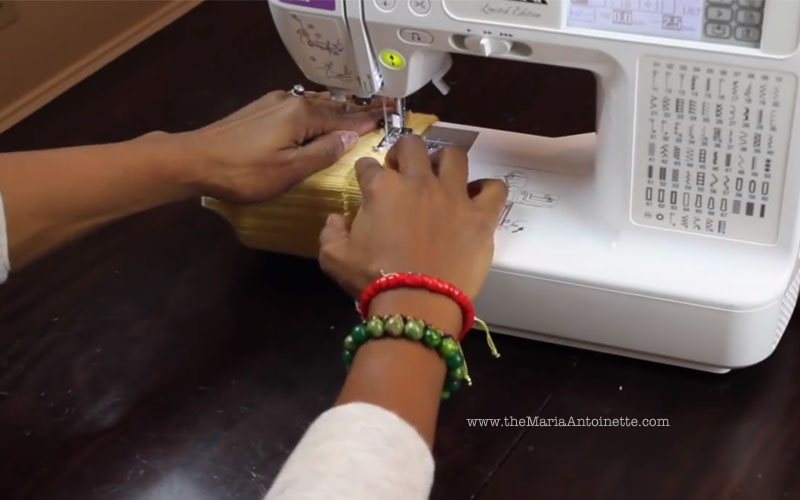 If you are adding a lace trim to the top of your cuff keep the sleeve inside out and pin in the lace on the top according to your desired height you want the lace to show.
Remove your now cuff and turn it back to the right side.
You can now sew on buttons or just start rocking your new re-purposed boot cuffs!!!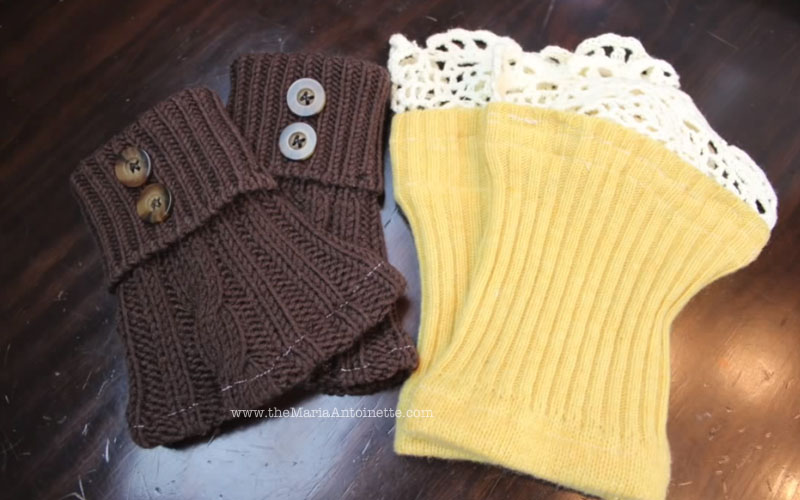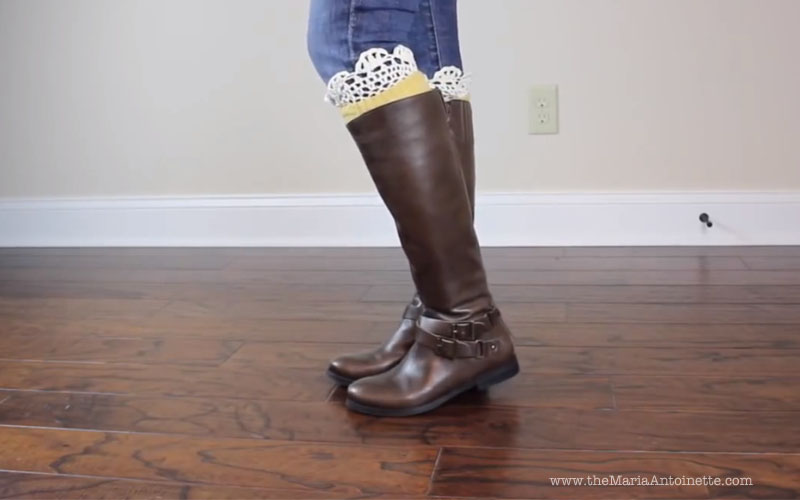 I love a simple yet effective DIY…You are reinventing that old sweater and saving money at the same time!!! Oh, did I mention you get a super cute set of boot cuffs!!! Now share this with all your friends, mom's, aunts and grannies. Nothing says bonding time like a easy DIY Project! Oh, did I mention these DIY boot cuffs make a great gift!
Bonus Video:  Step by Step Instructions Video

I hope you all enjoyed tutorial,
~ Maria Antoinette
The following two tabs change content below.
Maria Antionette is a professional hairstylist, DIY creator and fashion lover with a belief that beauty can be fun, easy and simple.
Latest posts by Maria Antoinette (see all)