Hey guys, the clock is winding down and I am now 6 months pregnant, Yayy!!! I have been so blessed to have a great pregnancy, but we can chat about my pregnancy later. Today is all about making your own DIY Graphic Tees and Tank. I really wanted to celebrate my bump but I didn't want to drain my pocket book, so of course that meant getting creative and making my desires meet my cost point.
List of items I used to create my graphic tees:
Maternity Tees – Liz Lange in black and white
Tank – Forever 21 in pale pink
Clear Book Cover – Amazon.com or Target (will become your stencil)
Print out of your images you wanna use on your tee – (base for stencil)
Scissors
Marker
Tape
Exacto Kinfe
Ruler
Cardboard
Fabric Paint – Amazon.com or Craft Store
Small Paint Brush
Sponge – I used a makeup application sponge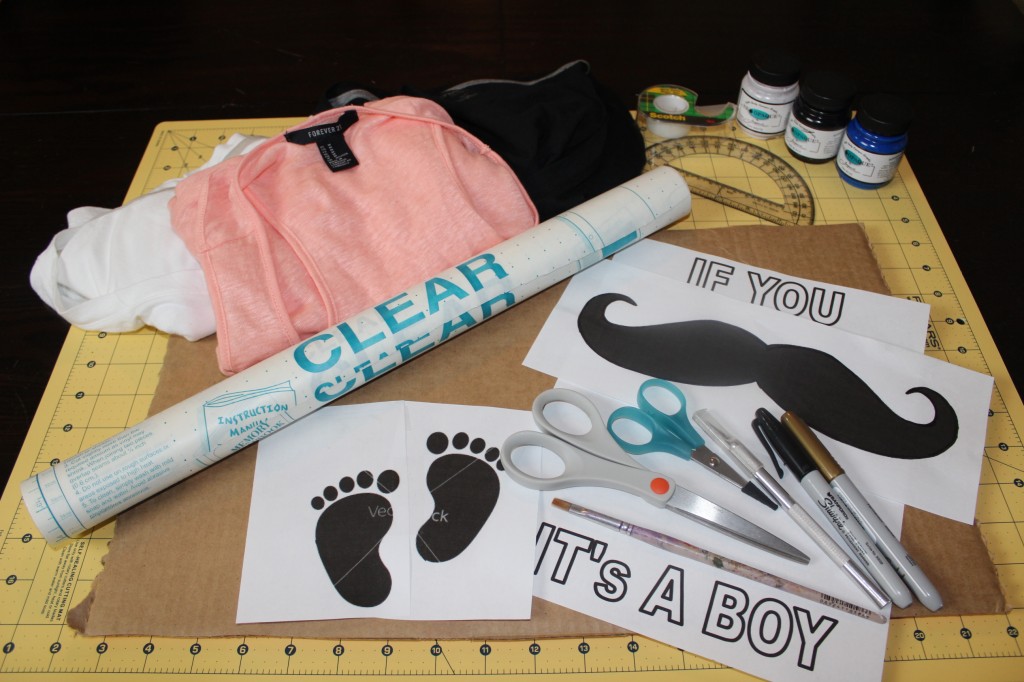 * I did not take step by step photos of this process…but I did make a VIDEO!!!!
When there is a want there is a way,
~ Maria Antoinette ~
The following two tabs change content below.
Maria Antionette is a professional hairstylist, DIY creator and fashion lover with a belief that beauty can be fun, easy and simple.
Latest posts by Maria Antoinette (see all)