FALL is officially here!!! This is my favorite time of the year!!! We transition from long day/ short nights to short days/long nights!!! Which mean jackets, scarfs and hot coco stay on deck, oh don't forget the marshmallows!!!
With that being said, the Hubs and I are creating NEW traditions for our family and this year we added the PUMPKIN PATCH!!! He found this great place located in Lenoir TN about 20 minutes away from Knoxville called Deep Well Farm, they offer pumpkin picking, corn maze and even an hunted house it was an awesome site!!!! Check out how I stayed warm with a flare!!!
The Look:
I rocked denim on denim!!!!
Denim poke-a-dot shirt (Forever 21)
Distressed Jean (Abercrombie and Fitch)
Orange Knit hat (Free People)
Distressed leather converse
Leather Slate messenger bag (Anna Corinna)
Jewelry:
Monkey ring (Asian trade store)
Wooden orange bracelet (Forever 21)
Orange Jade bracelet (picked up in Dubai)
Bamboo bracelet (one of three Aldo)
Leather Name Cuff  "Maria"  (Dillon Rodgers)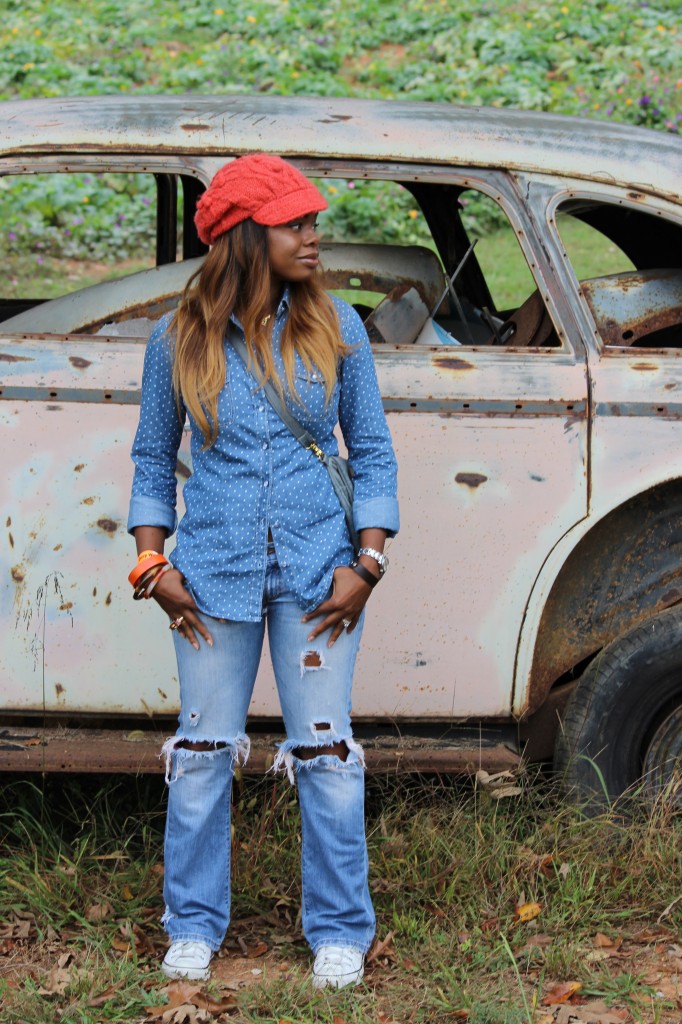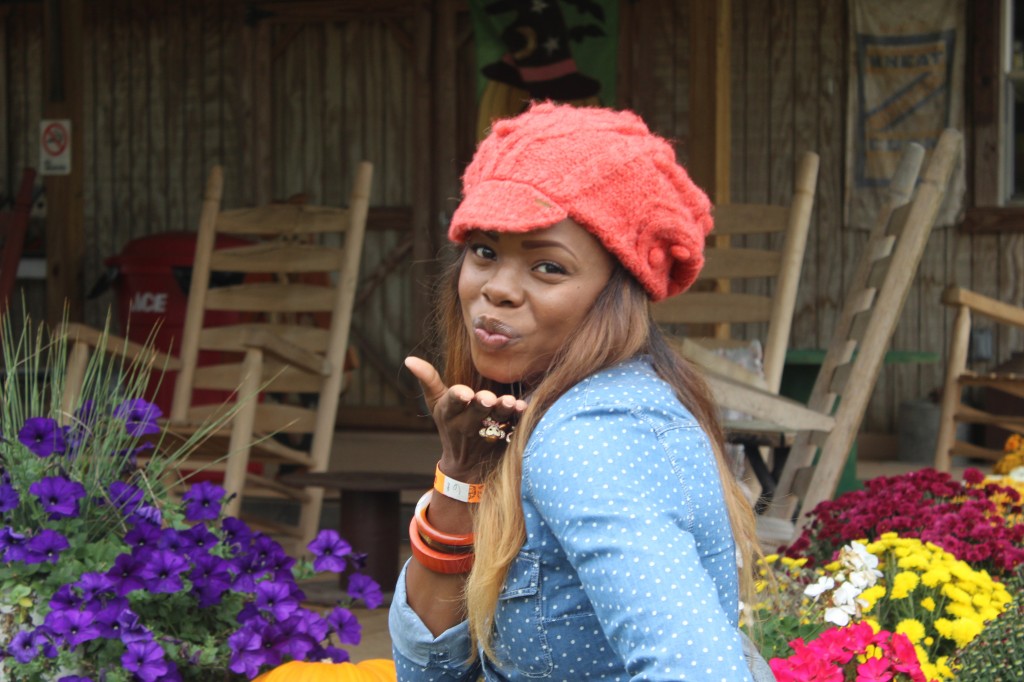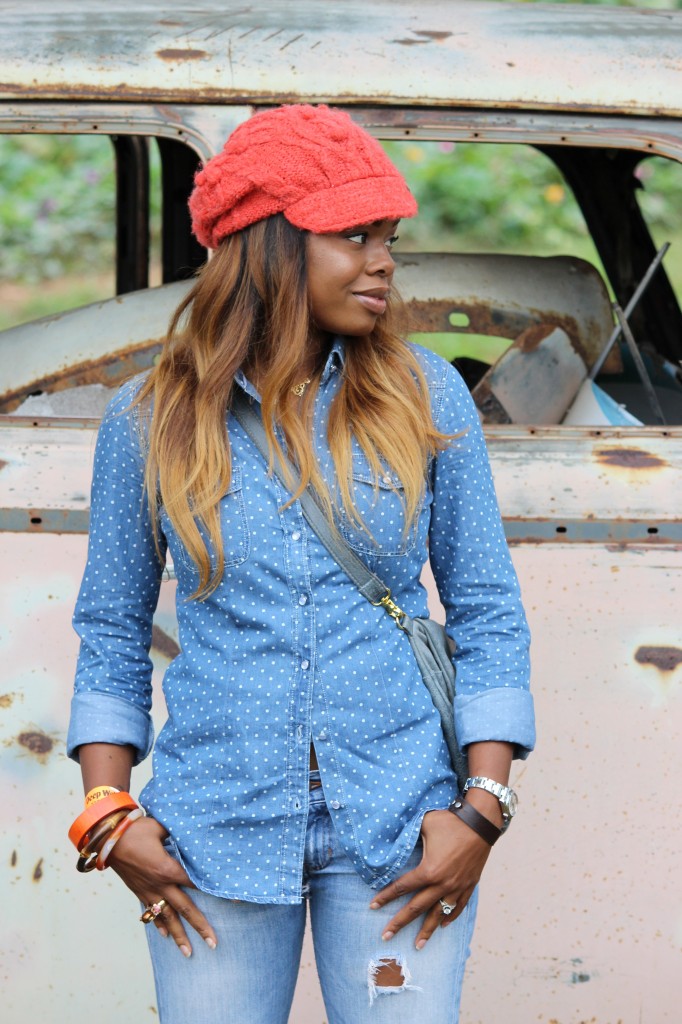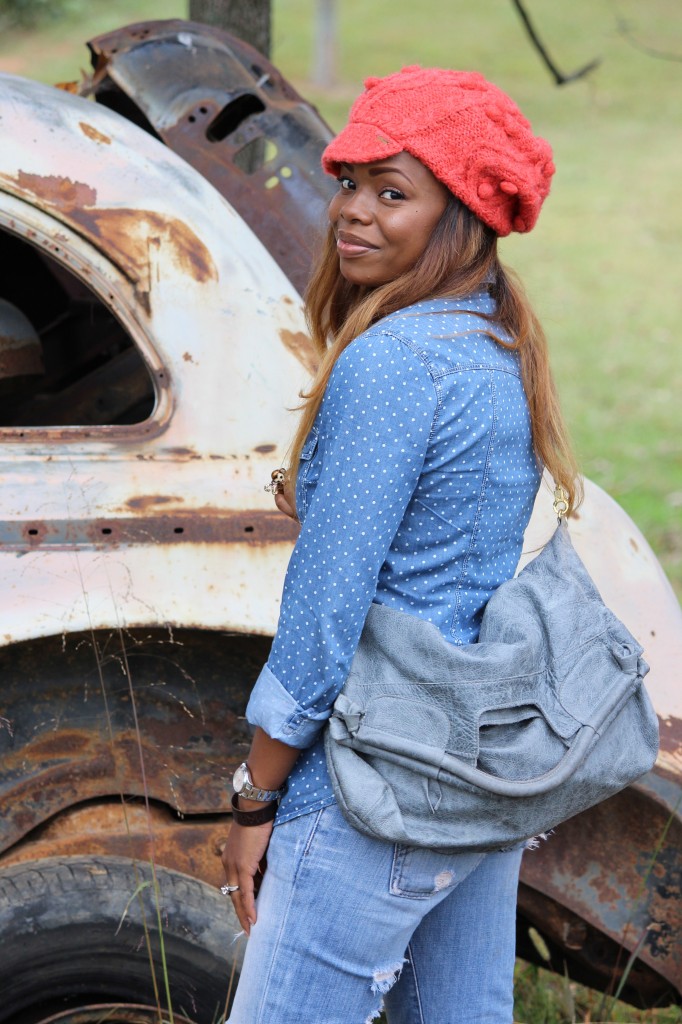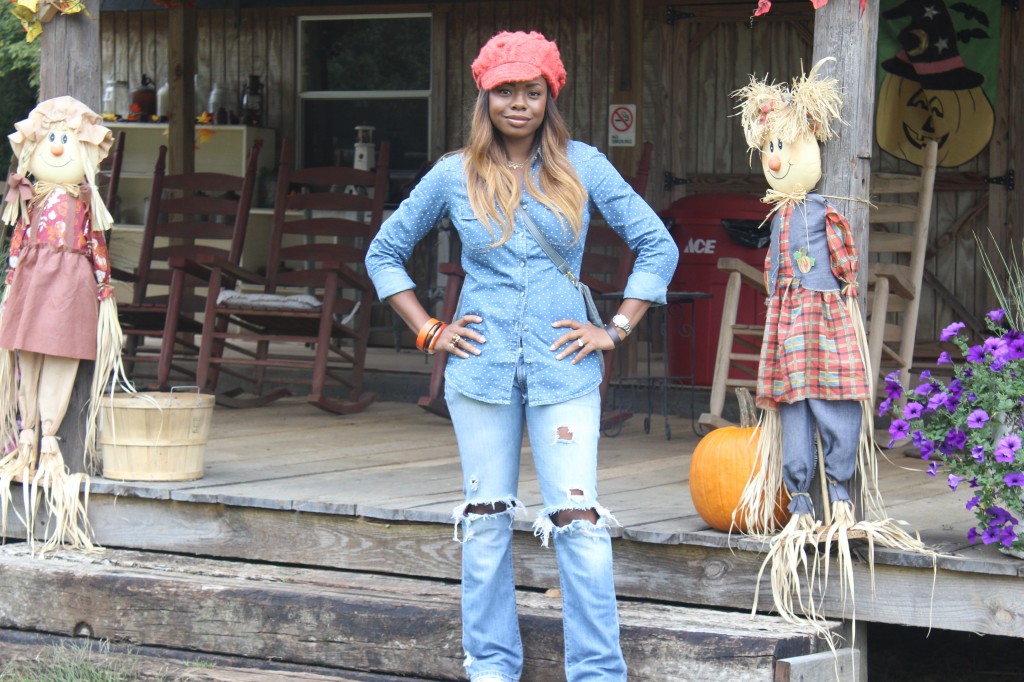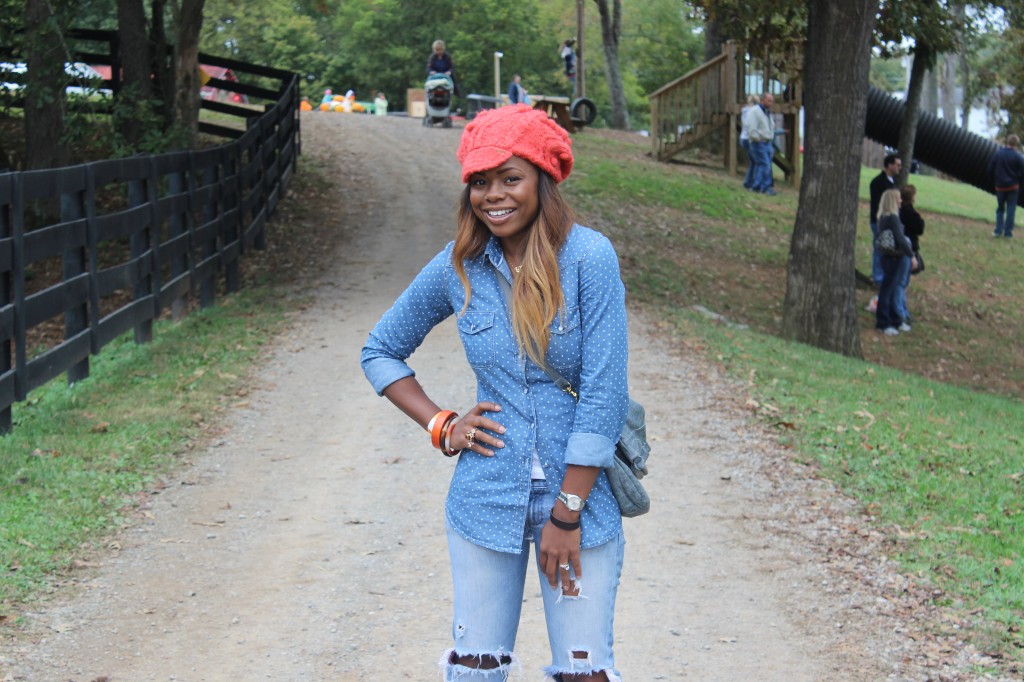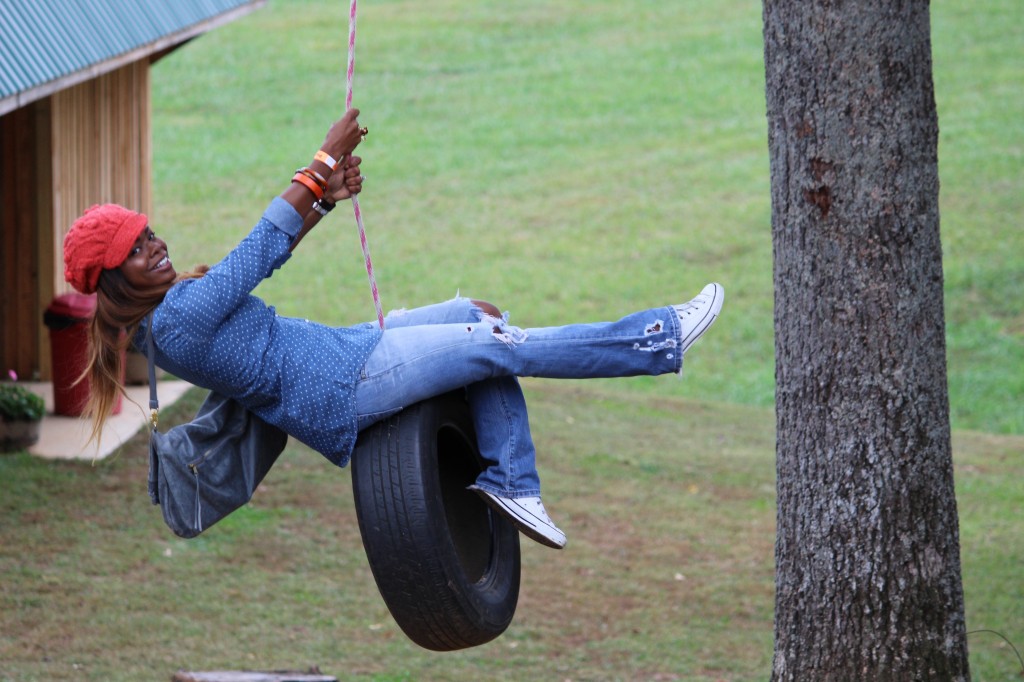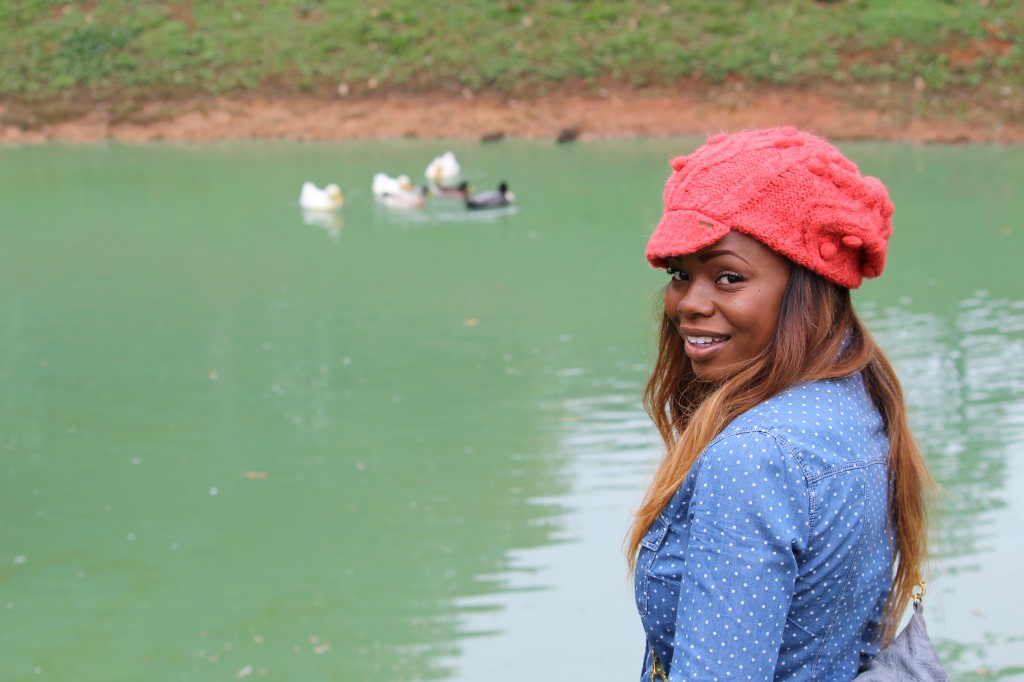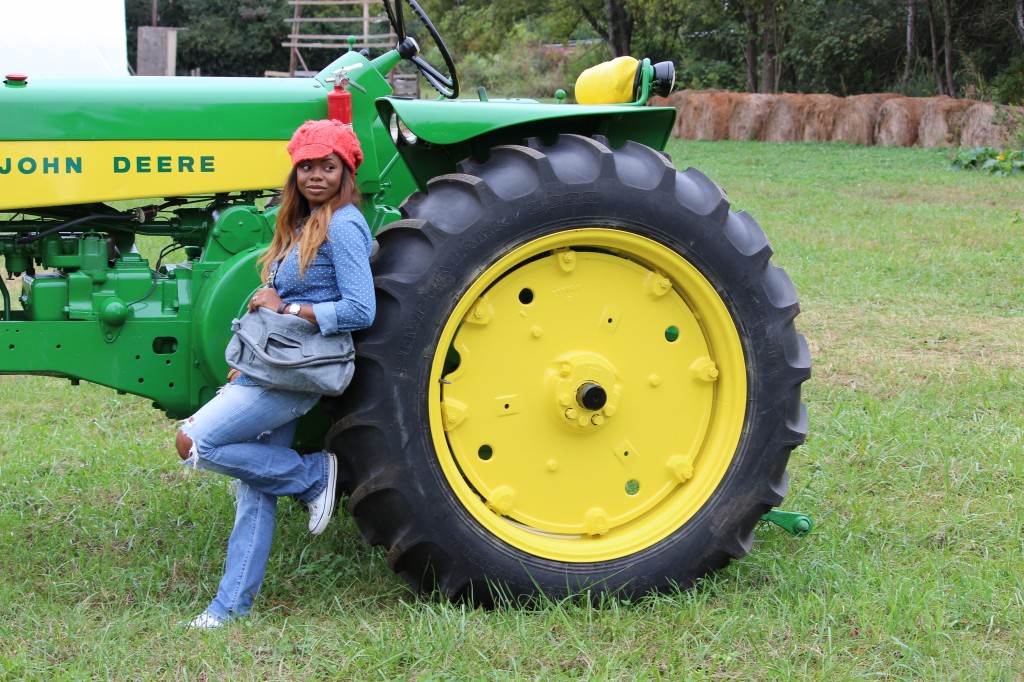 Bonus pics!!!!
Of course I did the huge slide!!!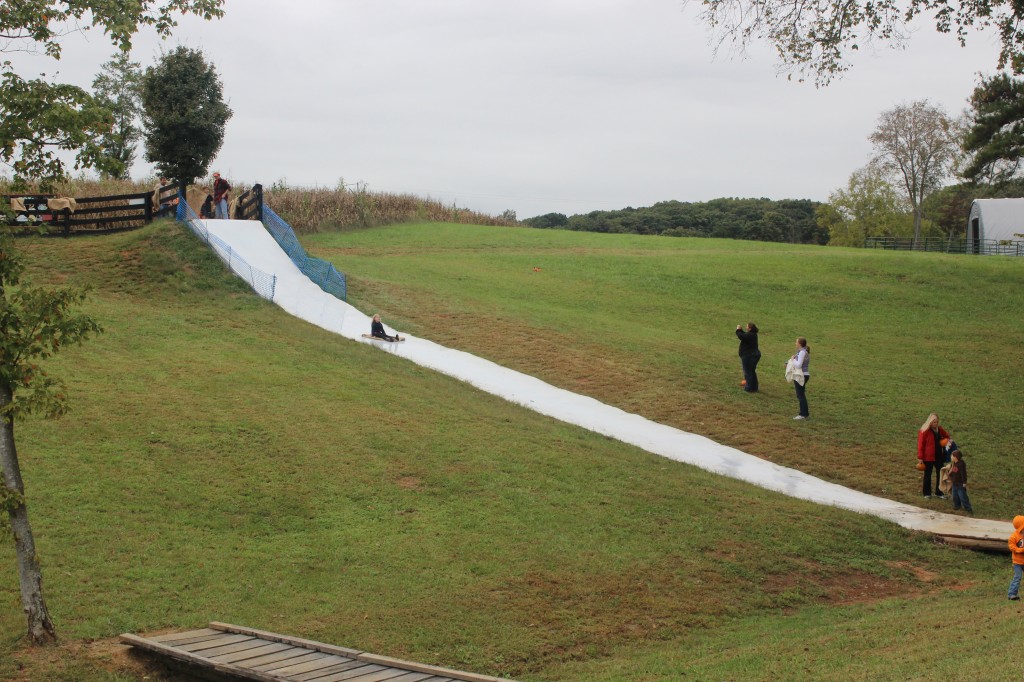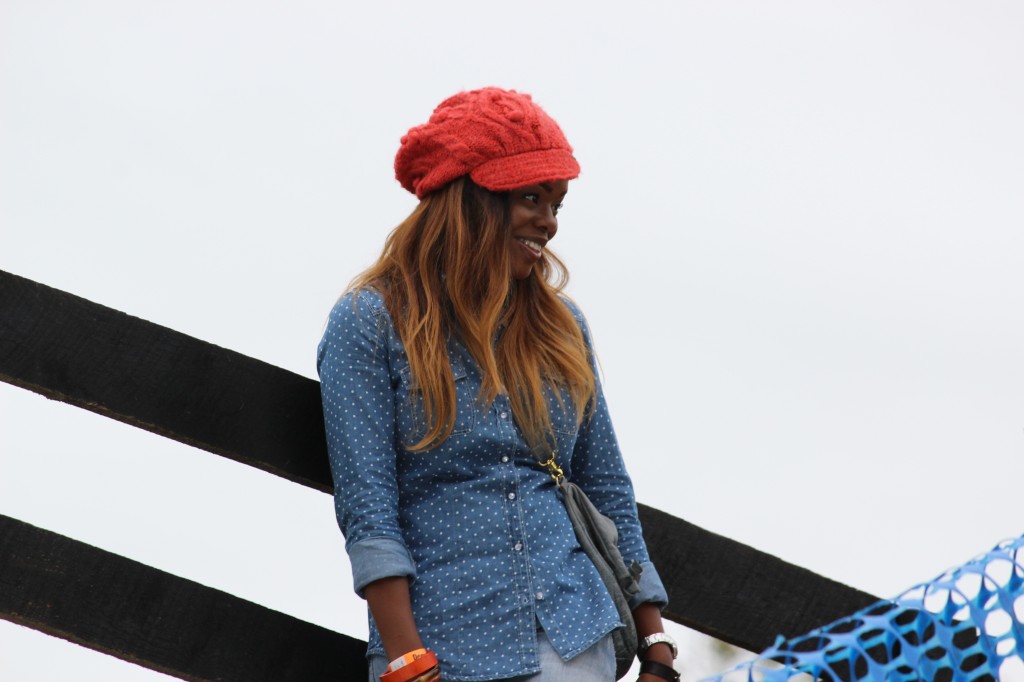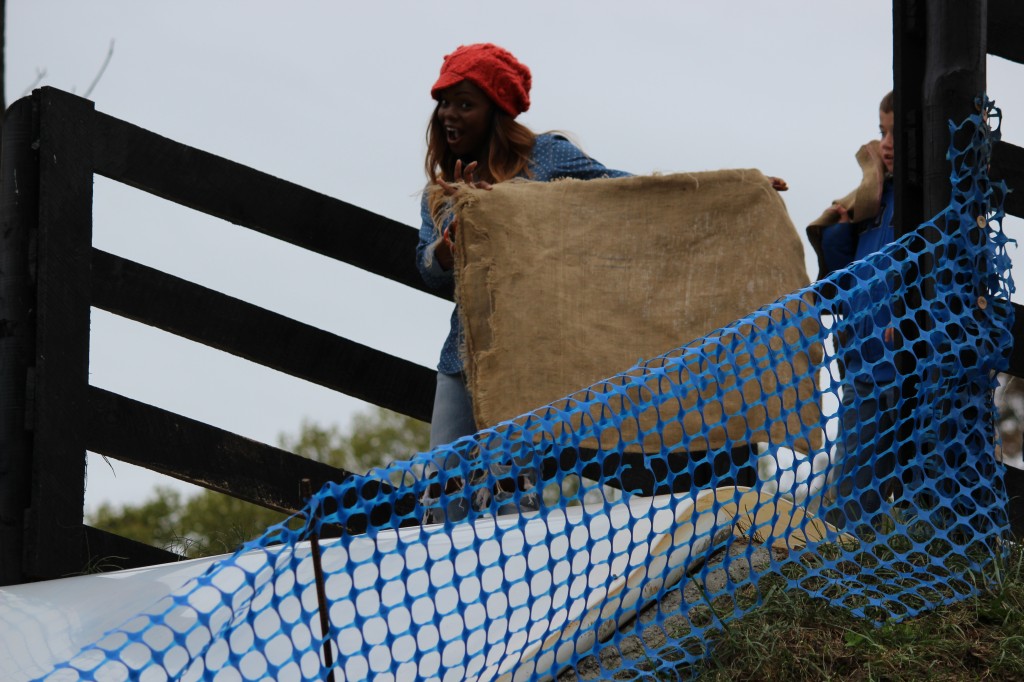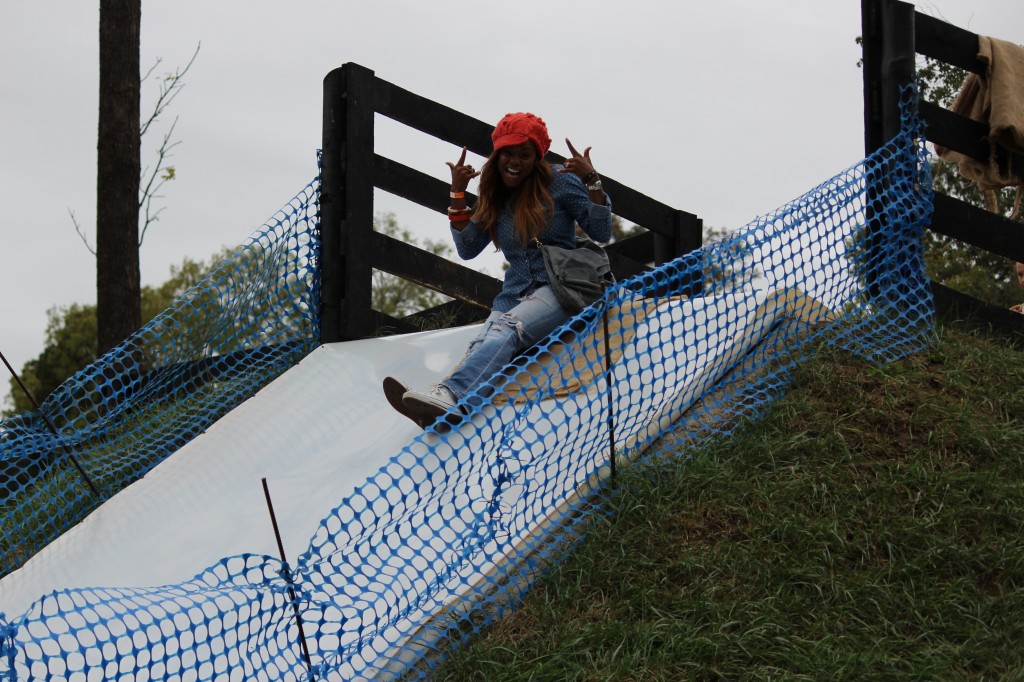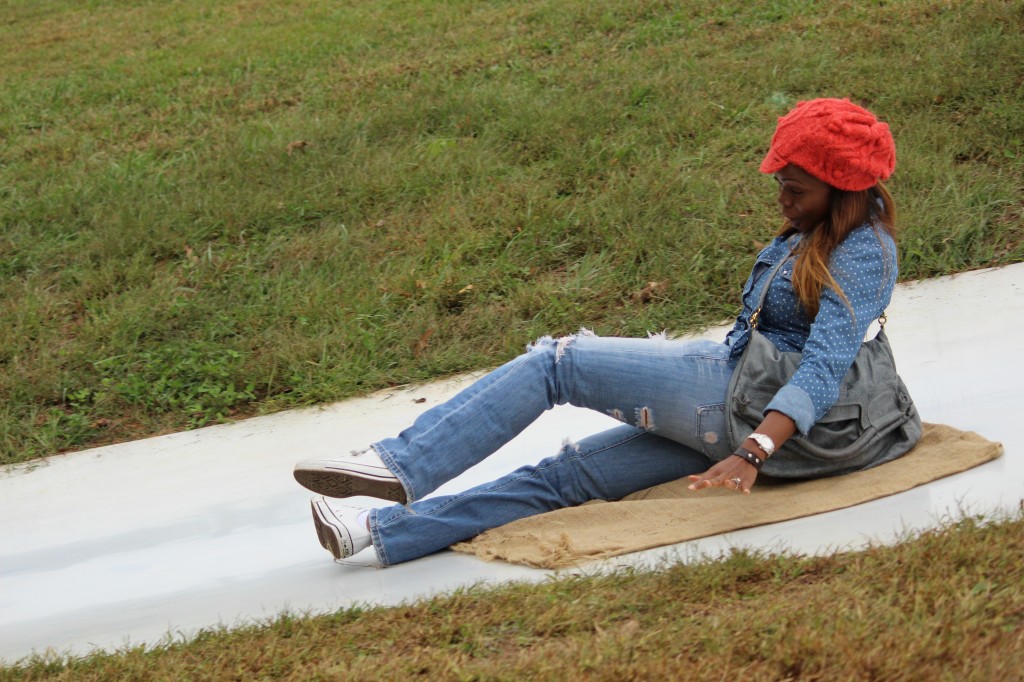 Here is another bonus: The Hubs and I picking out pumpkins!!!

"Fashion is not the outfit it's the woman in it"
~ Maria Antoinette ~
The following two tabs change content below.
Maria Antionette is a professional hairstylist, DIY creator and fashion lover with a belief that beauty can be fun, easy and simple.
Latest posts by Maria Antoinette (see all)