The holiday season is the busiest time of the year, but it doesn't have to be chaotic. If you start early enough and take the time to get organized and plan ahead, you'll be able to enjoy the holidays without added stress. And what better way to get organized than with printable sheets? These holiday planner sheets can help you keep track of everything from gift-giving deadlines, to holiday expenses, and checklists. Yes, everything is digital but, I don't know about you, but having physical reminders posted up on the fridge really helps me stay organized. This is why I made these FREE printables, especially for you! All you have to do is print them out and start using them.
What Does The Holiday Planner Printable Packet Come With?
This packet comes with six FREE downloadable sheets. It comes complete with a weekly holiday planner, a gift guide planner, a holiday to-do list, a holiday expense sheet, a journal, and a checklist.
Sheet 1 – The weekly planner will help you stay organized during the entire holiday season. It includes a list of key dates and tasks, as well as space to write down your own notes. It's a great way to make sure that you don't miss any important tasks in the weeks leading up to Christmas.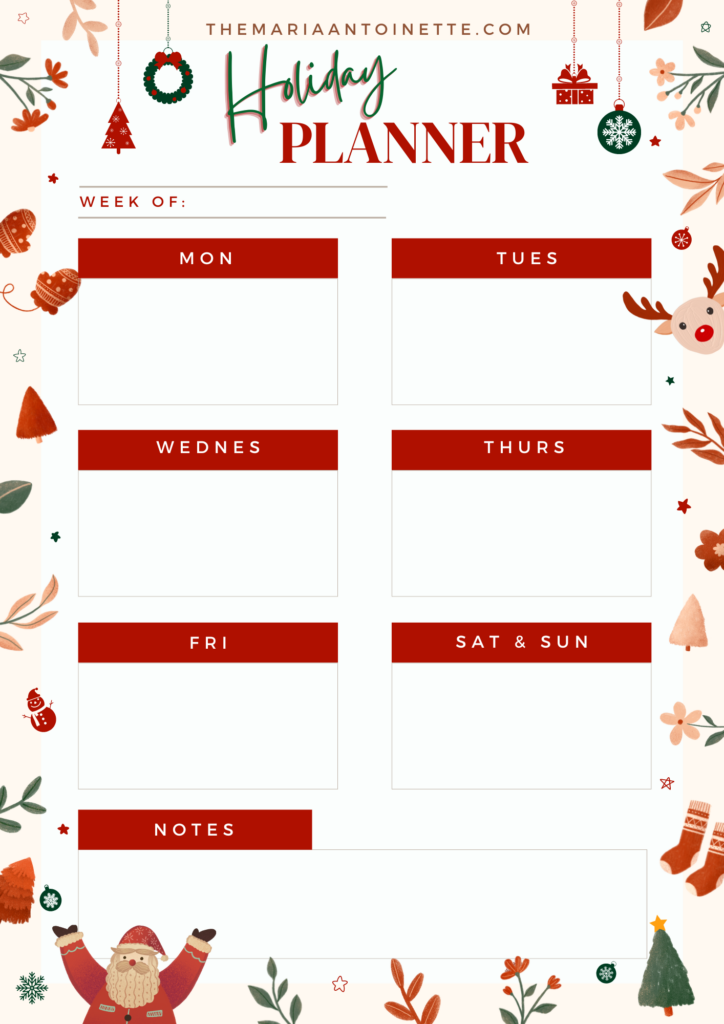 Sheet 2 – The holiday gift list will help you jot down gifts to purchase for various people on your list.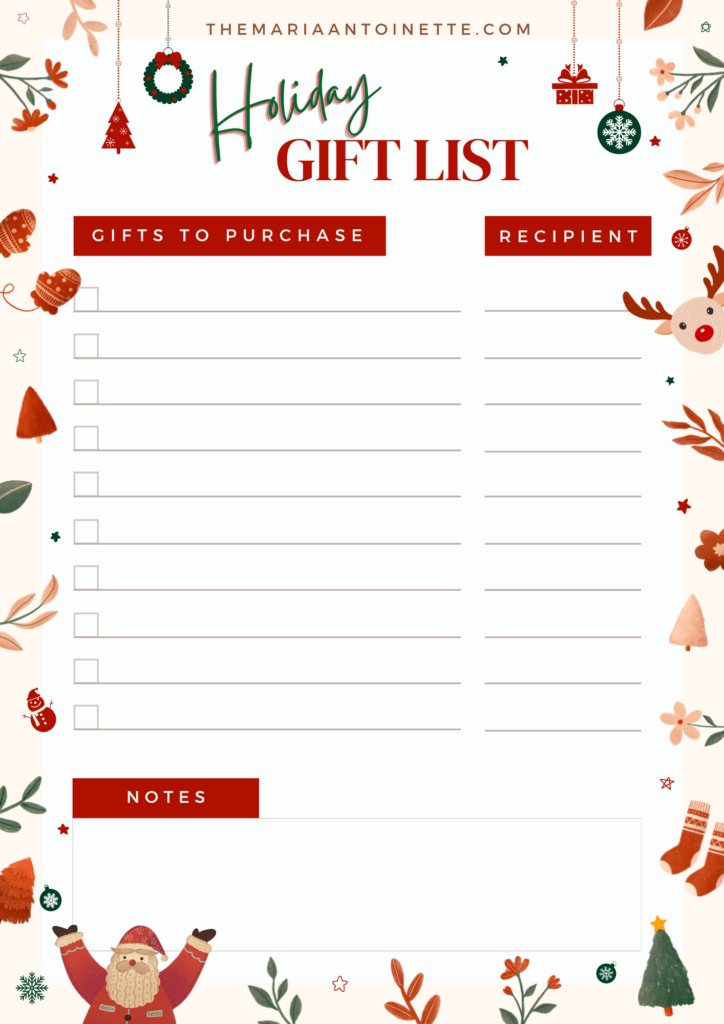 Sheet 3 – The holiday to-do list will help you keep track of everything you need to do. It can be helpful for both short-term (a few days before Christmas) and long-term (all season long). The goal is to help you stay on track with your goals. Plus, checking items off a to-do list feels great!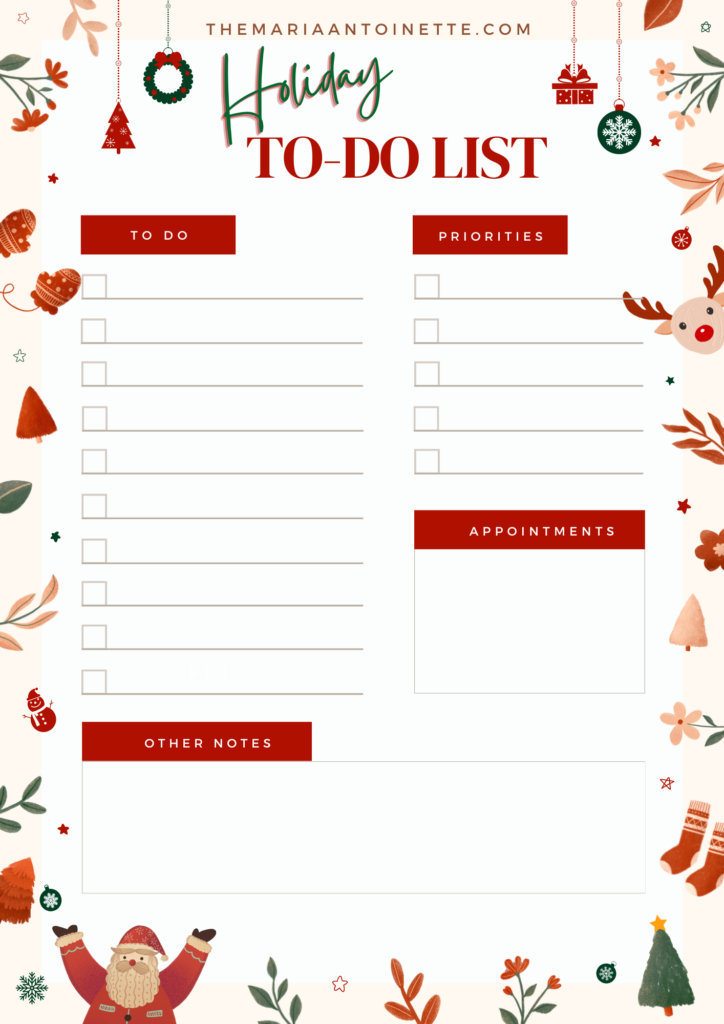 Sheet 4 – The personal expense sheet is a tool that can help you track your expenses. You use it to record how much money you plan to spend this holiday season and how much you actually spend. This can help you stay within your budget and avoid overspending.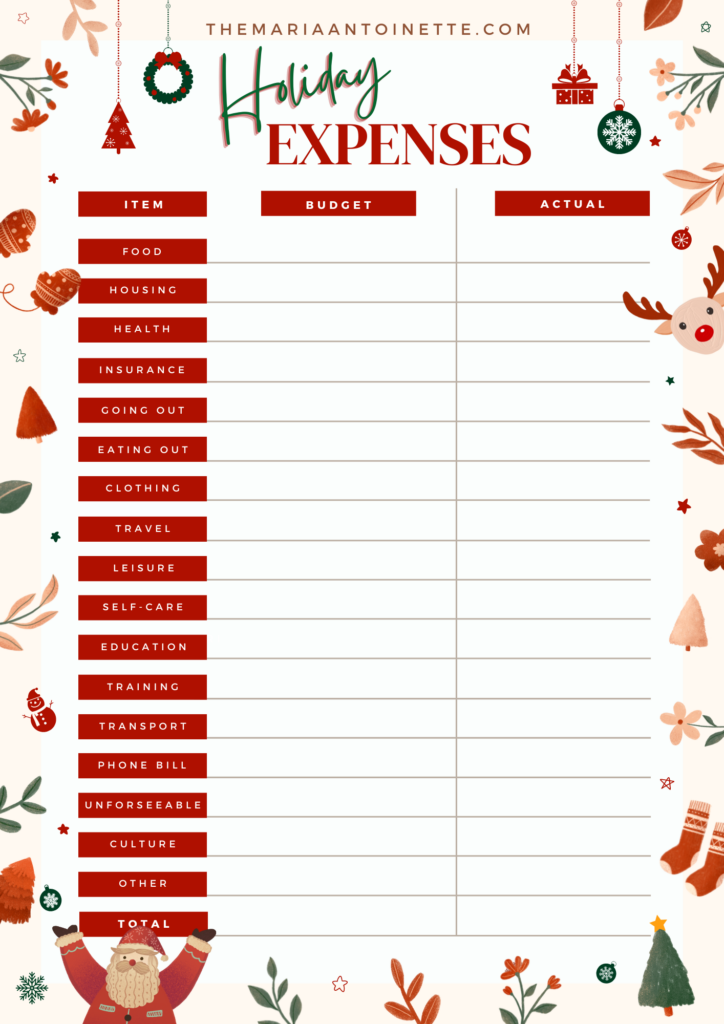 Sheet 5 – The journaling sheet is a great way to record your thoughts, accomplishments, or any recipe you plan to make this season.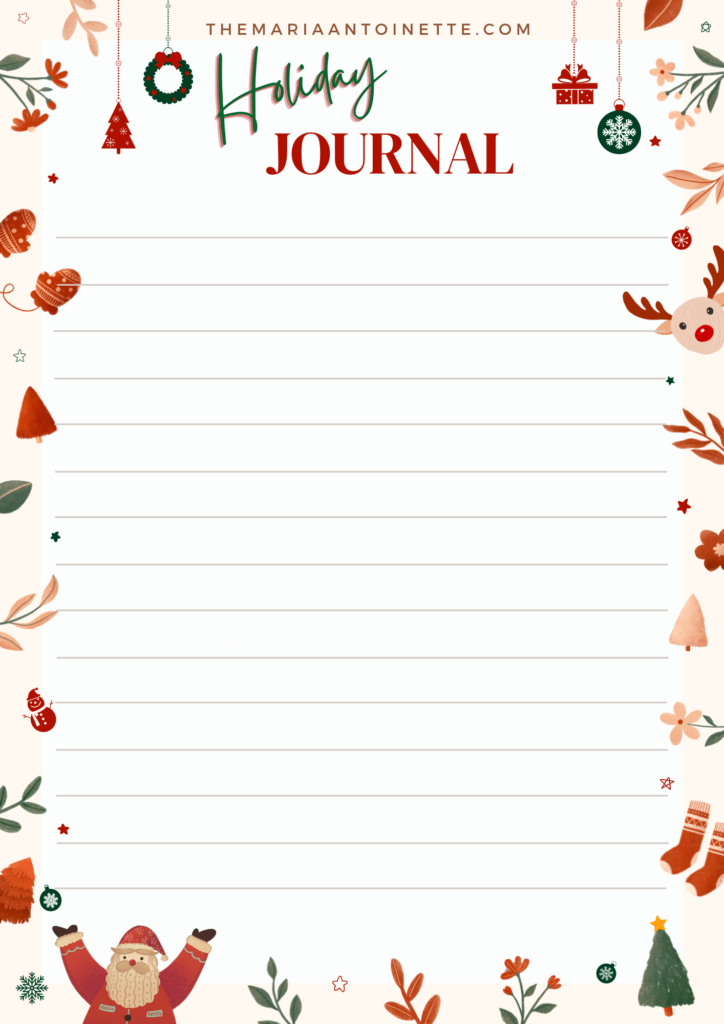 Sheet 6 – There's a lot to check off this holiday season so you can use this sheet as a way to list everything you need to do so that you don't forget and lose track.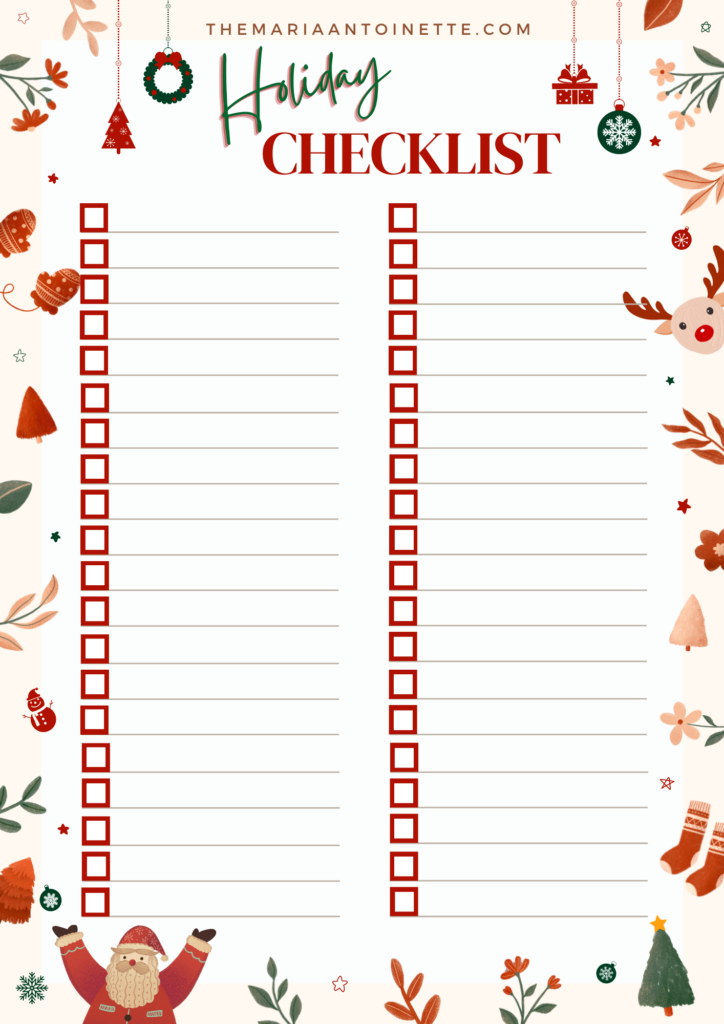 Print one or all of them to help you stay organized and enjoy your holiday season. Click The Link Below To Get Your FREE Holiday Printable Packet!
What are some of your favorite tips for staying organized during the holidays? Share with me on Insta @TheMariaAntoinette.
The following two tabs change content below.
Maria Antionette is a professional hairstylist, DIY creator and fashion lover with a belief that beauty can be fun, easy and simple.
Latest posts by Maria Antoinette (see all)