For the first time ever TMA Blog has compiled a list of all our favorites and put them in our 2017 Holiday Guide For Her. This guide was curated by Maria and our TMA team of contributors, and in it we are sharing with you our gift ideas that would be perfect for the important people in your lives – yourself included!
The guide is split into five categories: Protective Styling, Hair Styling, Beauty, Fashion and Lifestyle. We have carefully selected items ranging from small to large budgets which guarantees there will be something for everyone.
2017 HOLIDAY GUIDE FOR HER
*Click the page for a larger image and for clickable links.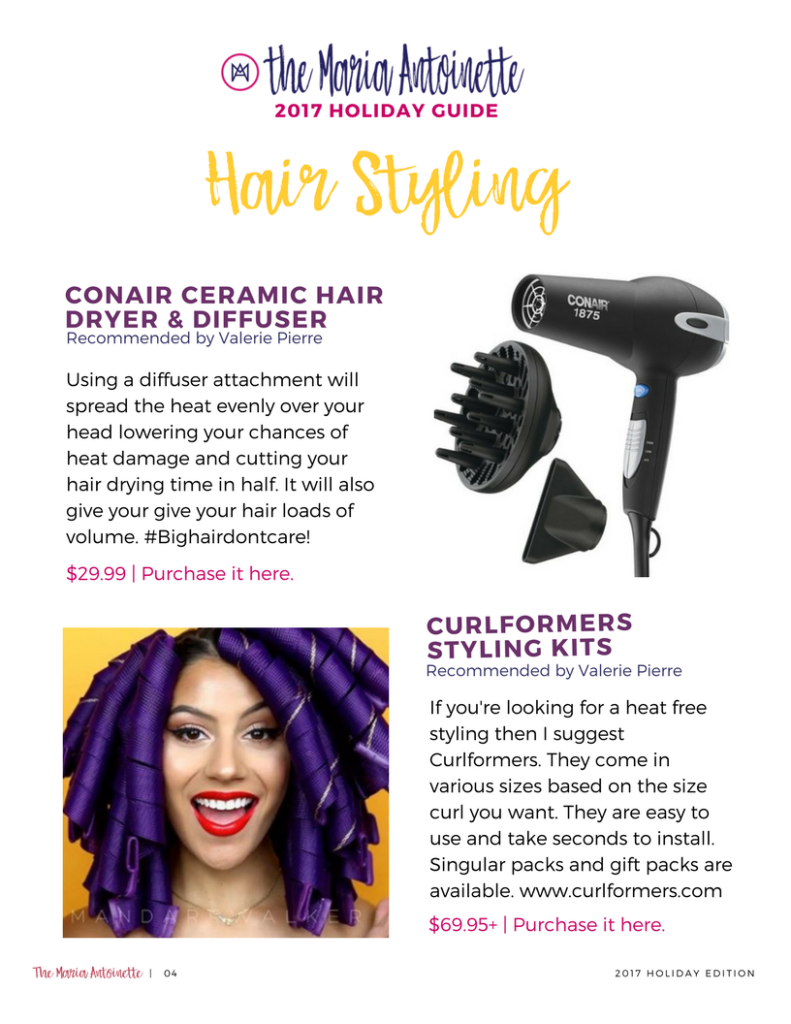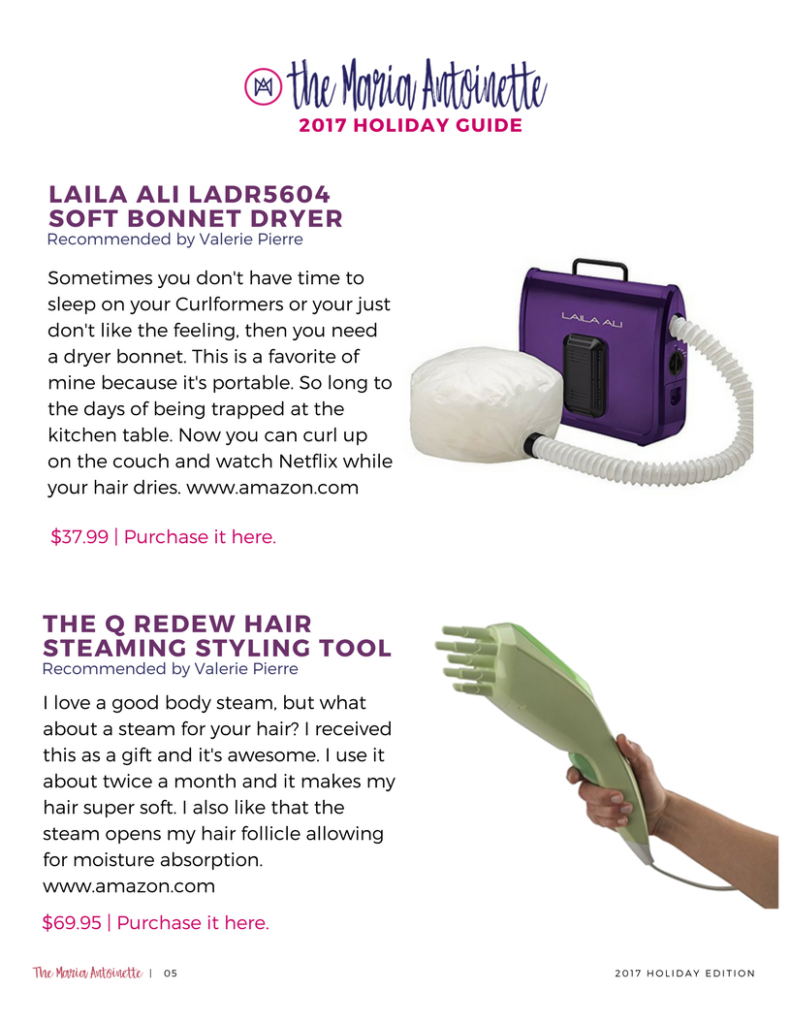 Conair, Curformers, Laila and Q Redew
Cantu, The Mane Choice and Eden Bodyworks Jojoba Oil
Lipbar, Eden Bodyworks Coconut Shea, Foreo and Juvia's Place
Shea Moisture, Bolden Skincare, Clinique Foundation and IMAN Sheer Bronzer
Iro Carrier & Head Wraps, Juste Être and Nubian Skin Lingerie
The Tiny Closet Shop, Beyonce Holiday Collection and Radical Dreams Maxine Waters Pin
Limited Edition Holiday TOMS and ALDO boots
LIT Brooklyn and Ecojarz
Justin Copelan Art, Call Number Subscription Box and The Happy Planner 
The Dyna Smiles, Own Your Glow and Black Card Revoked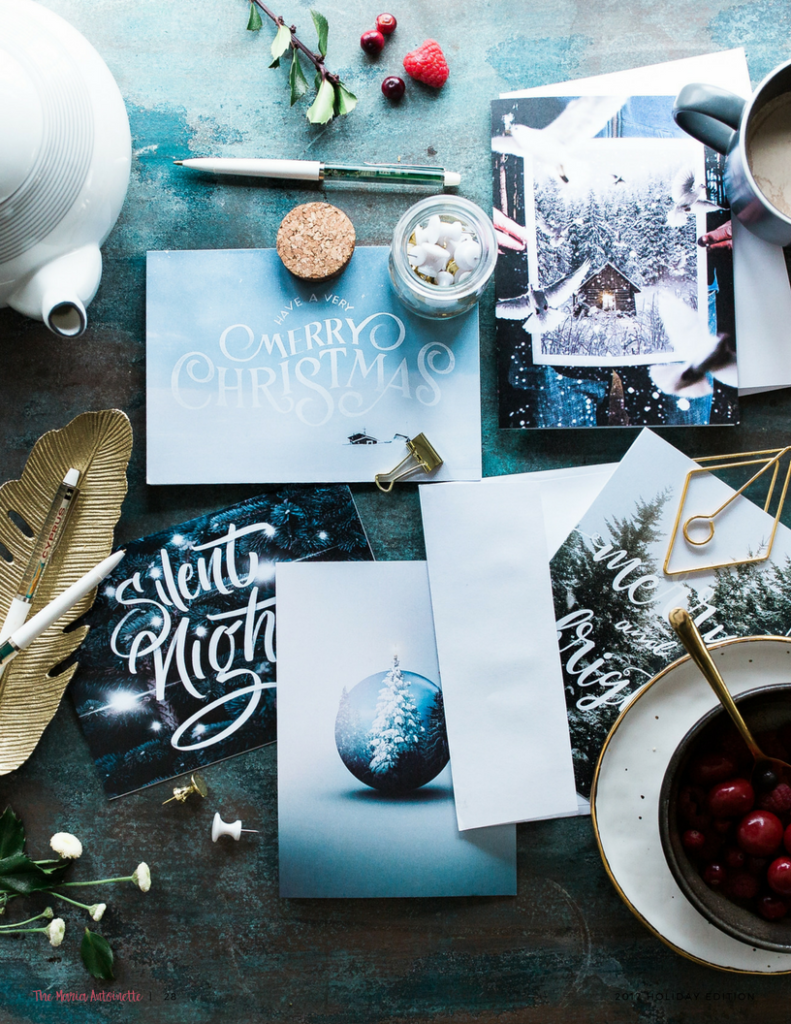 We hope that you enjoyed our guide and found some great gifts. Click here to download the guide in full. Stay tuned to TMA Blog as we will be releasing our guide guides for him and the kiddies later this week.
Share in the comments below what products will you be snatching up this holiday season.
The following two tabs change content below.
Valerie Pierre is the Owner of Mommy R+R, a witty self-care escape exclusively for moms. She is a lover of food, wine and yoga pants. She is a stay at home mom who resides in Brooklyn, NY with her comic loving gamer husband and their two kids. Valerie is also Co-Owner of Sisterhued.com, a digital collective that connects and uplifts women of color.
Latest posts by Val Pierre (see all)