From costumes to crafts, Halloween is a fun time of year that both children and adults can enjoy. Many people enjoy reading horror novels around this time of year. This includes children as they love a good spooky story. This list of Halloween-themed books for kids was curated to get you and your child in the spirit of the spooky season.
* This post contains affiliate links that when clicked earn this site a small commission at no additional cost to you. Thank you.
Little Blue Truck's Halloween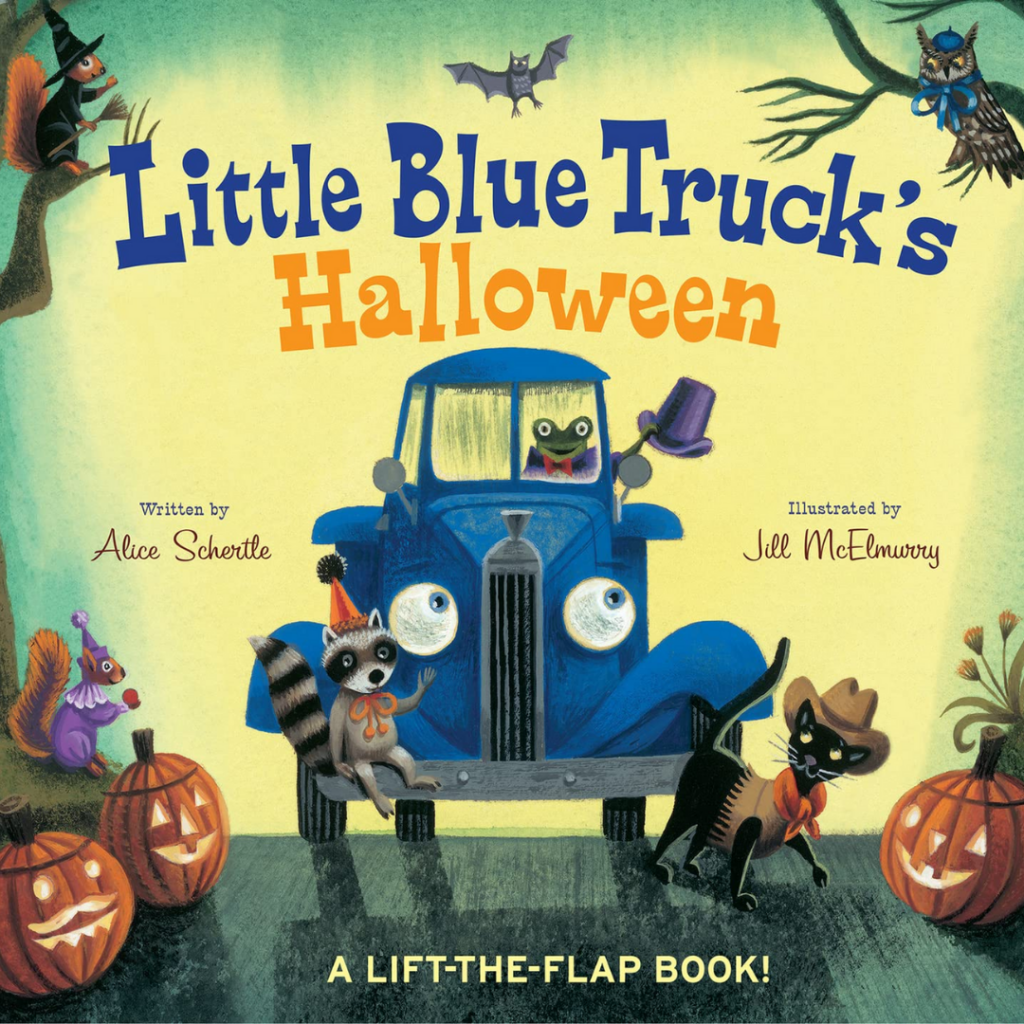 Halloween is here! For a costume party, Little Blue Truck is collecting up his animal companions. This large, robust board book has flaps that you may lift to reveal who is wearing each costume. Will Blue dress up, too? Purchase this book
Pete the Cat: Trick or Pete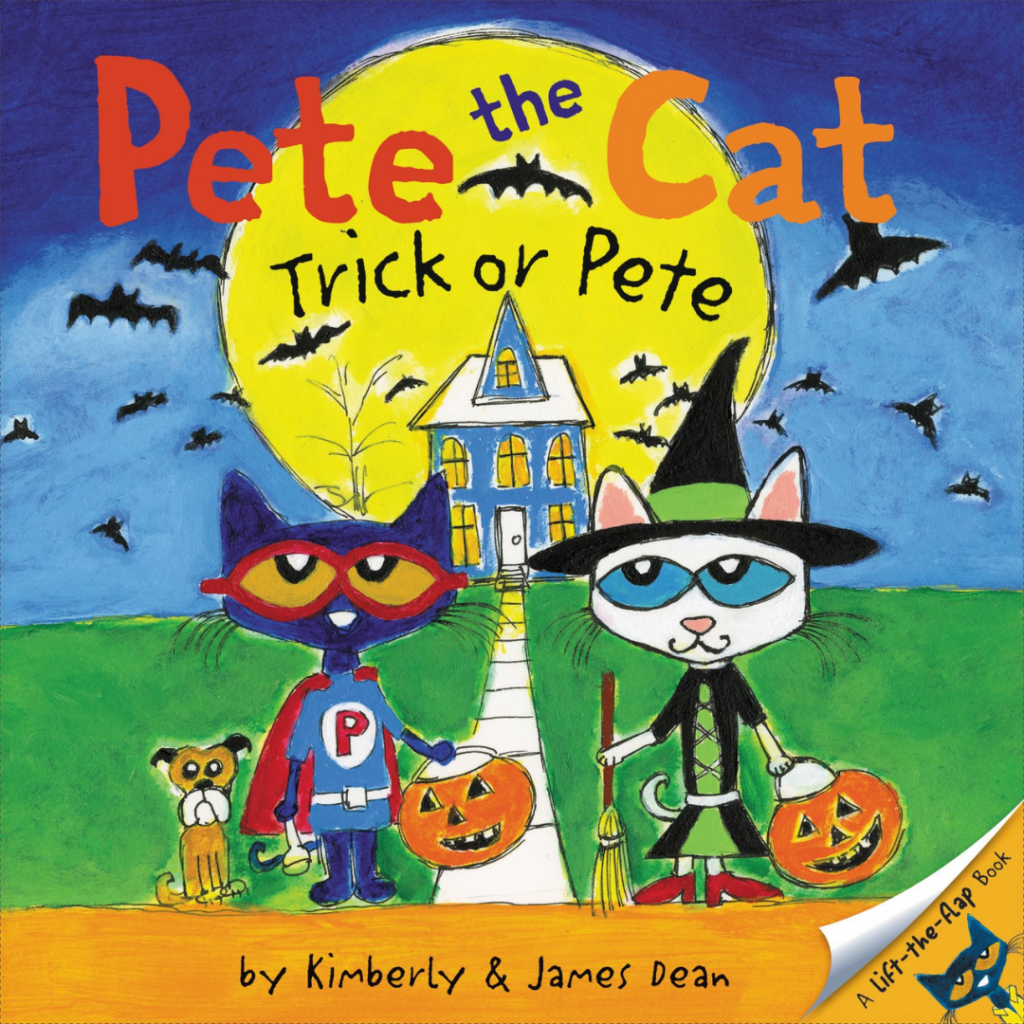 Sweets, costumes, and pumpkins! This Pete the Cat holiday tale is guaranteed to be a delicious treat for your little trick-or-treaters with flaps that reveal amusing Halloween surprises. Purchase this book
Gustavo, the Shy Ghost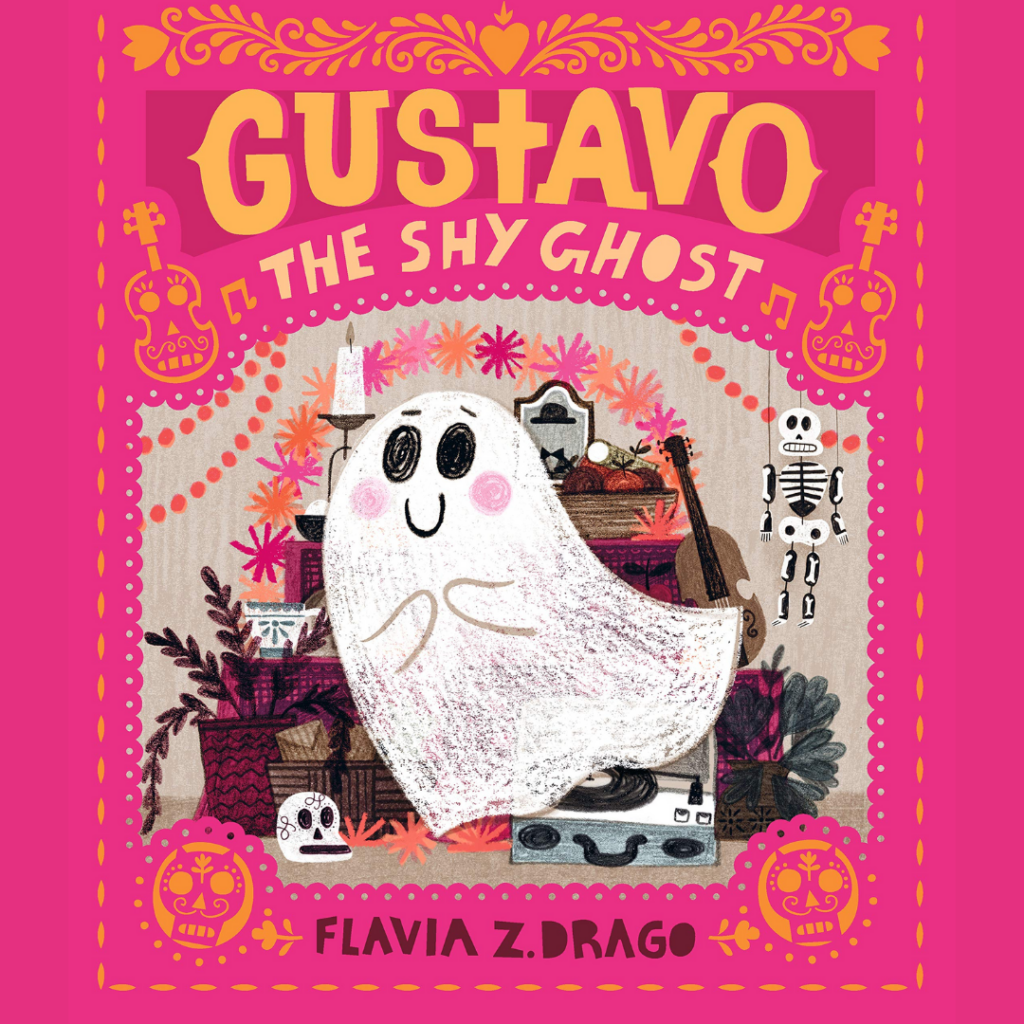 Gustavo has a variety of ghostly abilities, including the ability to fly items, walk through walls, and shine in the dark. And he enjoys playing his violin to beautiful music almost as much as anything else. Gustavo is bashful, therefore some activities, like standing in line to purchase eye scream or befriending other monsters, are tougher for him to do. Every time he attempts to go near them, he discovers that they simply cannot see him. What can he do to get their attention now that the Day of the Dead is quickly coming and to share something he loves with them? Purchase this book
The Spooky Wheels on the Bus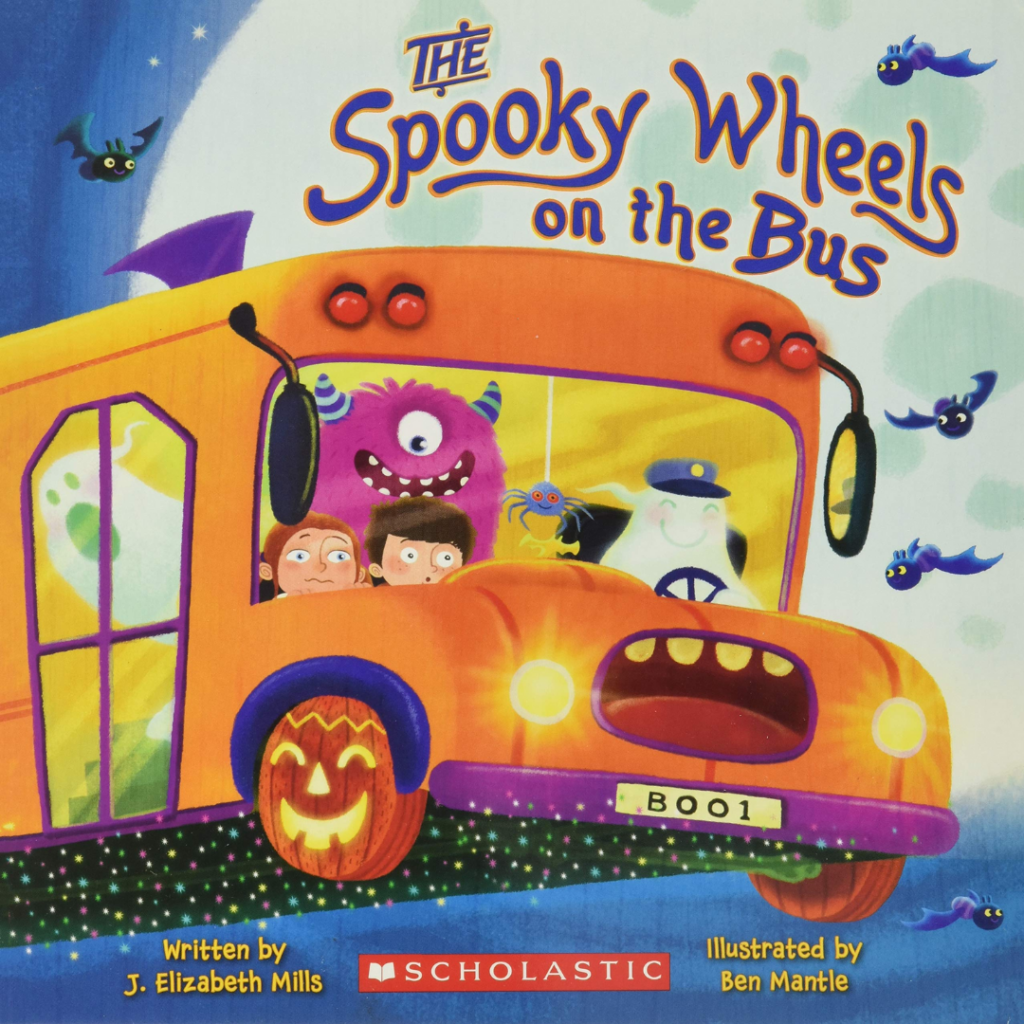 The Spooky Wheels On The Bus is a humorous Halloween-themed version of the classic song The Wheels On The Bus with a few ghoulish tricks and treats up its sleeves! Count from One Spooky Bus up to Ten Goofy Ghosts as this Halloween ride races through town picking up a few unsuspecting passengers along the way. Purchase this book
The Bad Seed Presents: The Good, the Bad, and the Spooky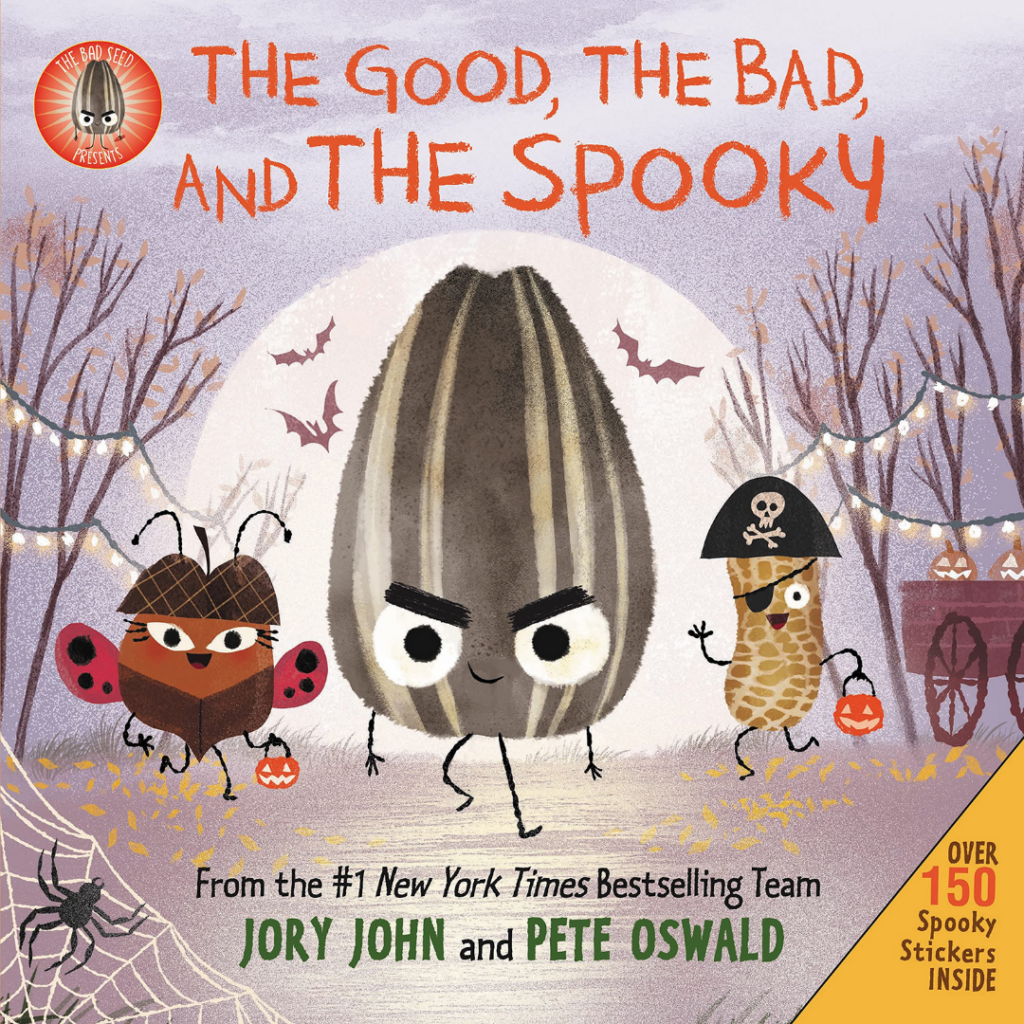 The Bad Seed enjoys celebrating Halloween the most. But what should a seed do if he can't locate the perfect outfit for the big event? Can he put together a costume in time? Or will this seed go back to his evil ways? Purchase this book
The Haunted Mansion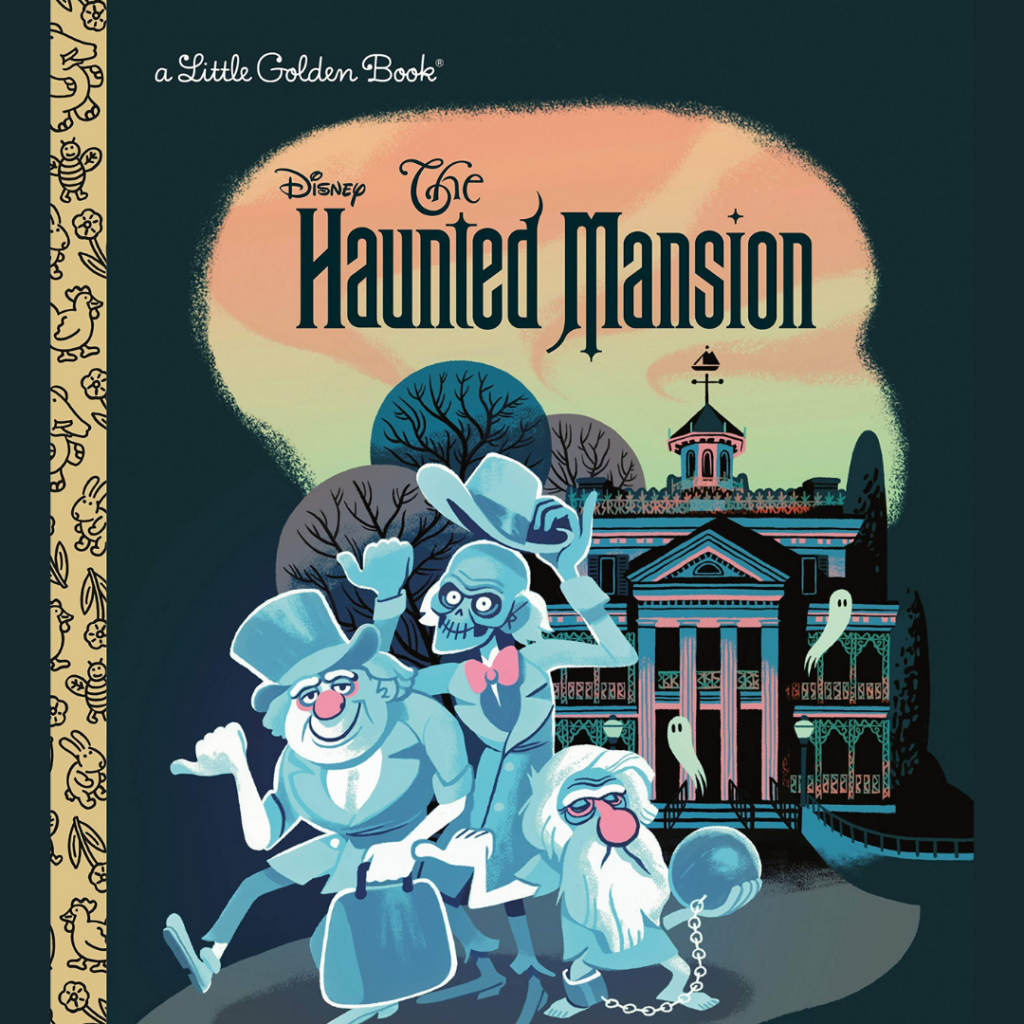 The Haunted Mansion is simple to enter, but can you navigate your way out? Join the Ghost Host as you explore all the spooky spaces in the Haunted Mansion at Disney Parks, including the frightening Séance Room, the spooky party in the Grand Hall, and the attic that hides many unsettling secrets. Purchase this book
Mercy Watson: Princess in Disguise
The Watsons are confident that Mercy will be breathtakingly gorgeous when they decide to zip their porcine wonder into a form-fitting princess dress for Halloween, replete with tiara. Mercy is equally confident that she enjoys the sound of trick-or-treating and can already envision stacks of buttered toast. How could the Lincoln Sisters next door have known that their cat would take them all on a riotous Halloween "parade"? In a story full of delights, devious turns, mischief, and great comedy, Kate DiCamillo's charming pig is back. Purchase this book
Ghoulia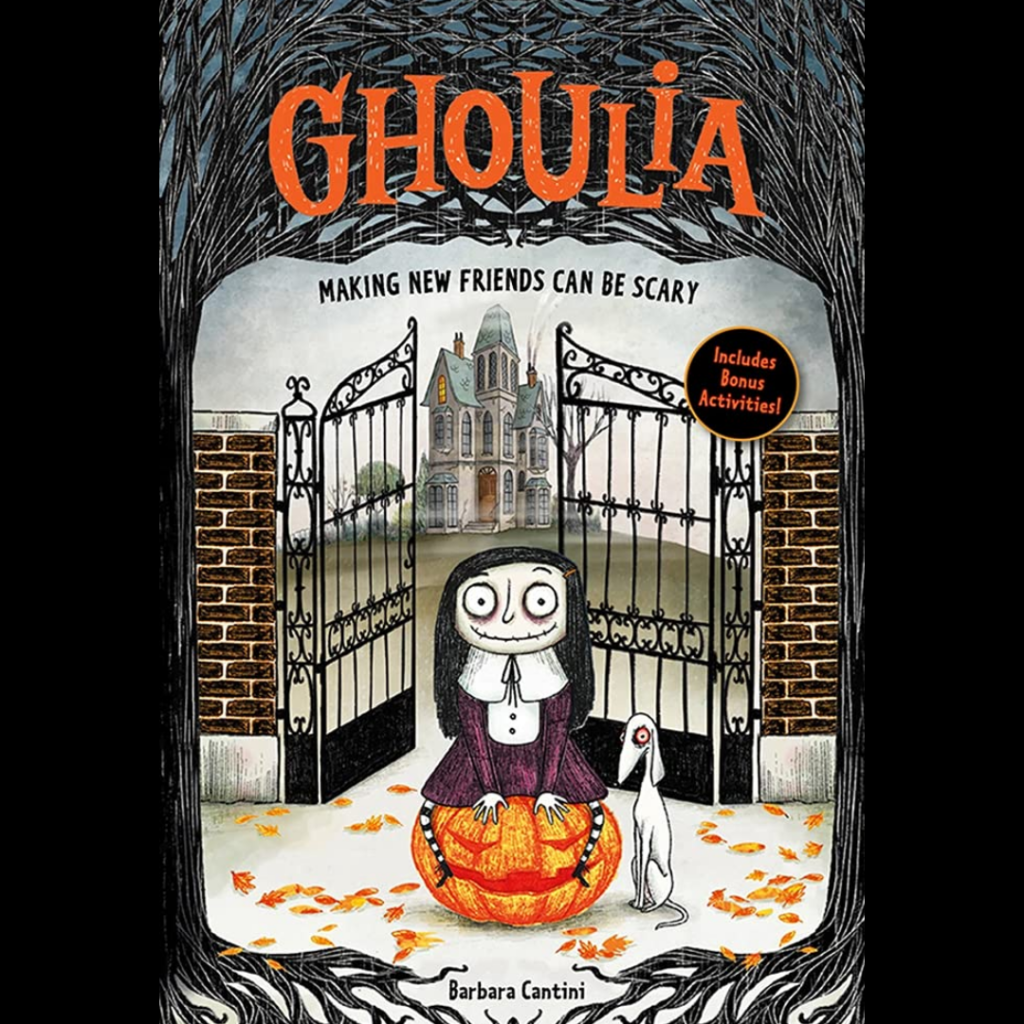 Living at Crumbling Manor with her Auntie Departed, Ghoulia spends much of her time with her devoted albino greyhound, Tragedy, playing with her. For this little zombie girl, however, things are not as simple as they first appear. All she really wants is a true companion. Although she makes an effort to leave the estate, she is unable to conceal her light green skin or the dark purple rings beneath her eyes. No one will want to be her buddy because the other kids will be terrified of her. But when Halloween arrives, Ghoulia comes up with a clever scheme. Since all the other kids will be dressed as monsters, Ghoulia will be free to enter the town as herself. Purchase this book
Long Live the Pumpkin Queen: Tim Burton's The Nightmare Before Christmas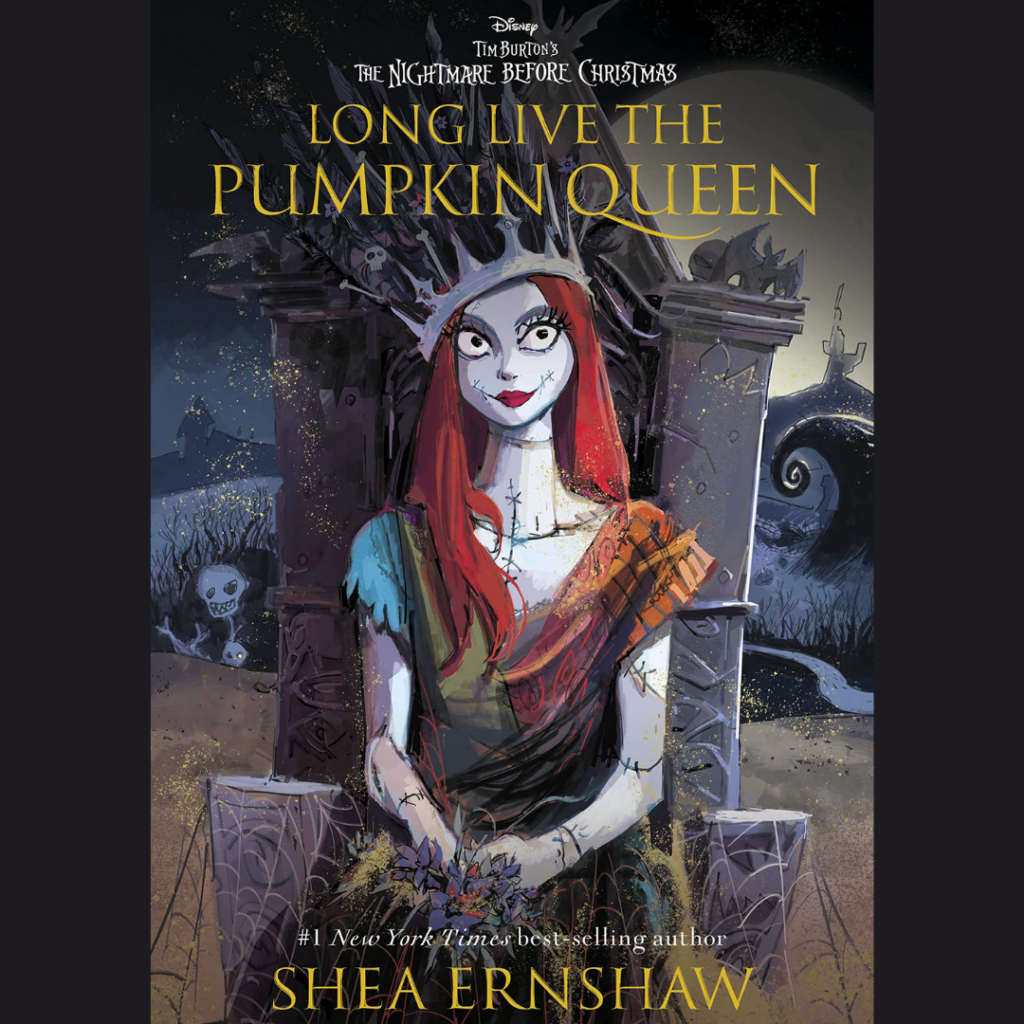 Jack and Sally are "truly meant to be" … or are they?
After a brief relationship with her true love, Jack, whom Sally cherishes with every fiber of her being, she has been crowned the official Pumpkin Queen. If only she could say the same about her new position as Queen of Halloween Town. Sally can't help but wonder if all she's done is exchange her confinement under Dr. Finkelstein for a new cage now that she's in the limelight and expected to do a variety of queenly tasks. But when Sally and Zero unintentionally find a long-forgotten entrance to an ancient world known as Dream Town, she'll unwittingly start a series of evil events that threaten her destiny as Pumpkin Queen and the future of Halloween. Purchase this book
Pumpkinheads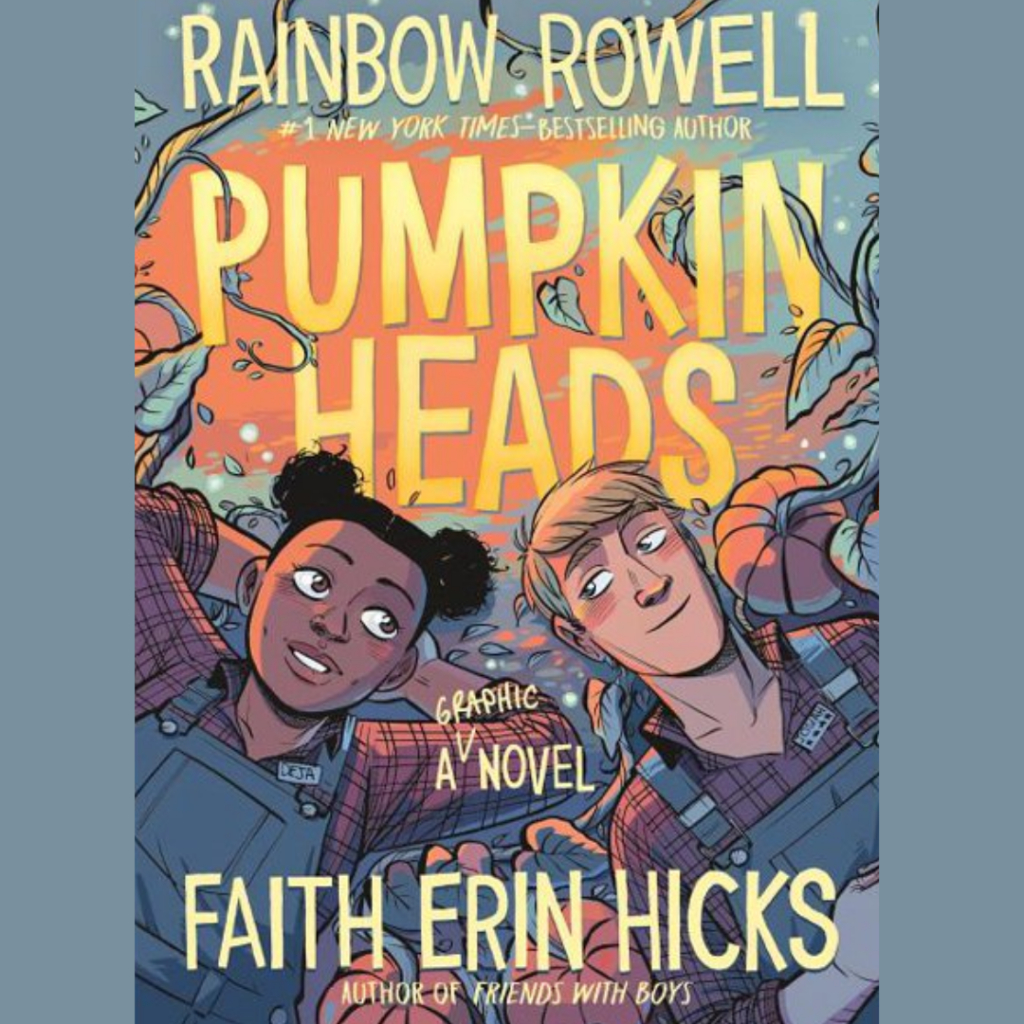 Josiah and Deja are great friends for a season. They had worked together at the nicest pumpkin patch in the entire wide world every fall during high school. (Not many people are aware, but Omaha, Nebraska is home to the finest pumpkin farm in the whole world.) Every Halloween, they bid each other farewell before reuniting on September 1. Josiah and Deja are officially seniors, so this Halloween is special since it's their last time visiting the pumpkin farm. Their final joint shift. Their last farewell. Purchase this book
Small Spaces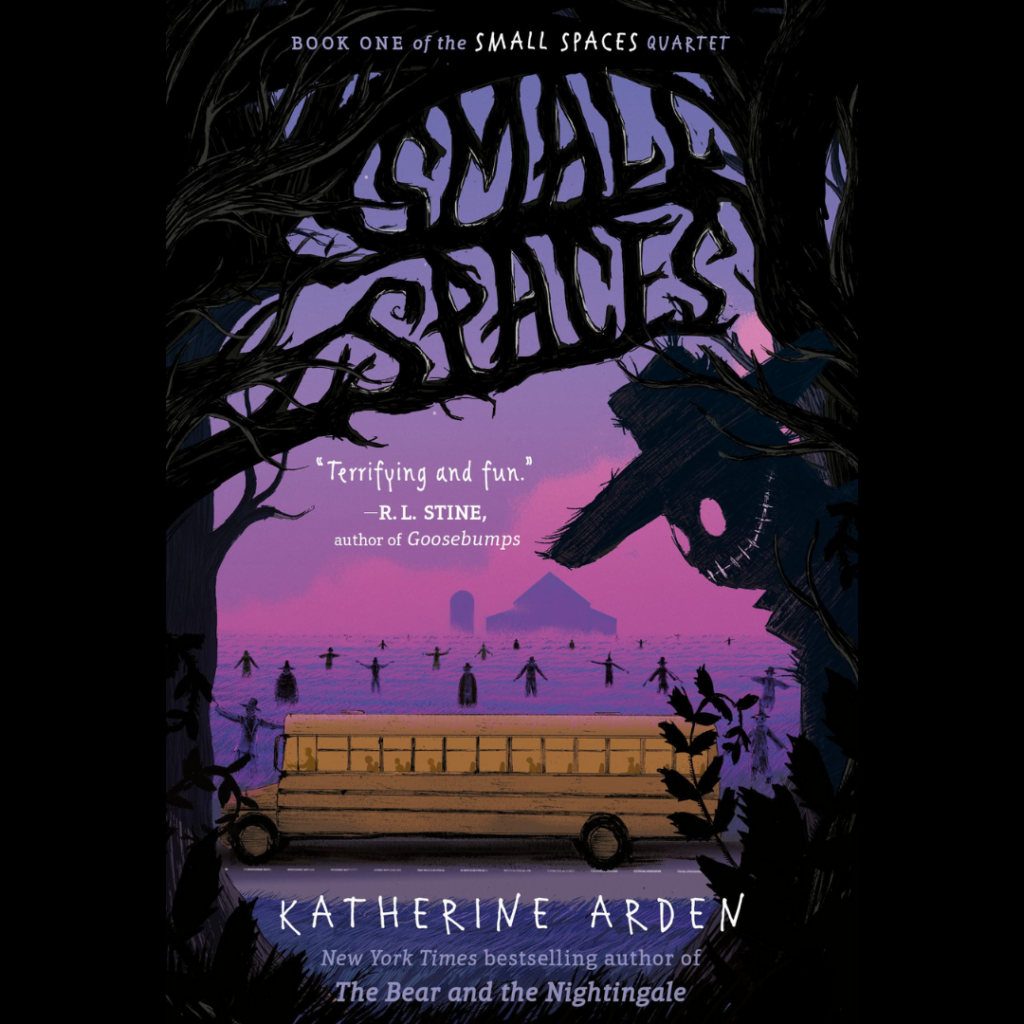 Eleven-year-old Ollie, who only finds comfort in books after experiencing a tragic loss, comes across a chilling ghost story about a girl named Beth, the two brothers who loved her, and a strange agreement made with "the smiling man"—a sinister specter who fulfills your most fervent desires, but only for the ultimate cost. Purchase this book
Raising the Horseman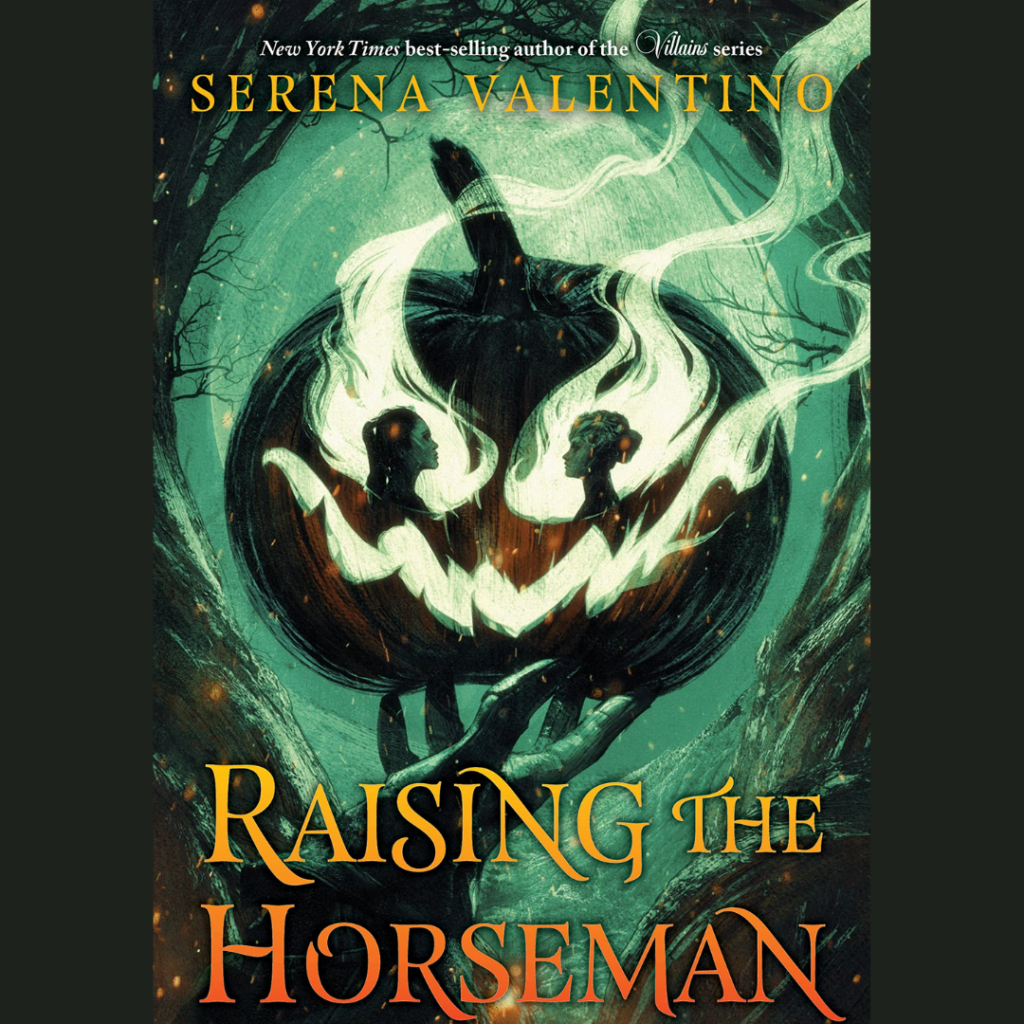 The spooky past of Sleepy Hollow is something that Kat Van Tassel is not interested in. However, on the 200th anniversary of the Headless Horseman's haunting, when her mother hands her the genuine Katrina van Tassel's journal, a new legend starts to take shape, fusing the past and present in unsettling ways. Kat is forced to reevaluate who she really wants to be—and be with—when a new girl in town makes her consider the idea that ghosts are real. Can Kat unearth a two-hundred-year-old secret in time to defend what she genuinely loves? Can she also trace its terrible repercussions in her own life? Purchase the book
The Bone Garden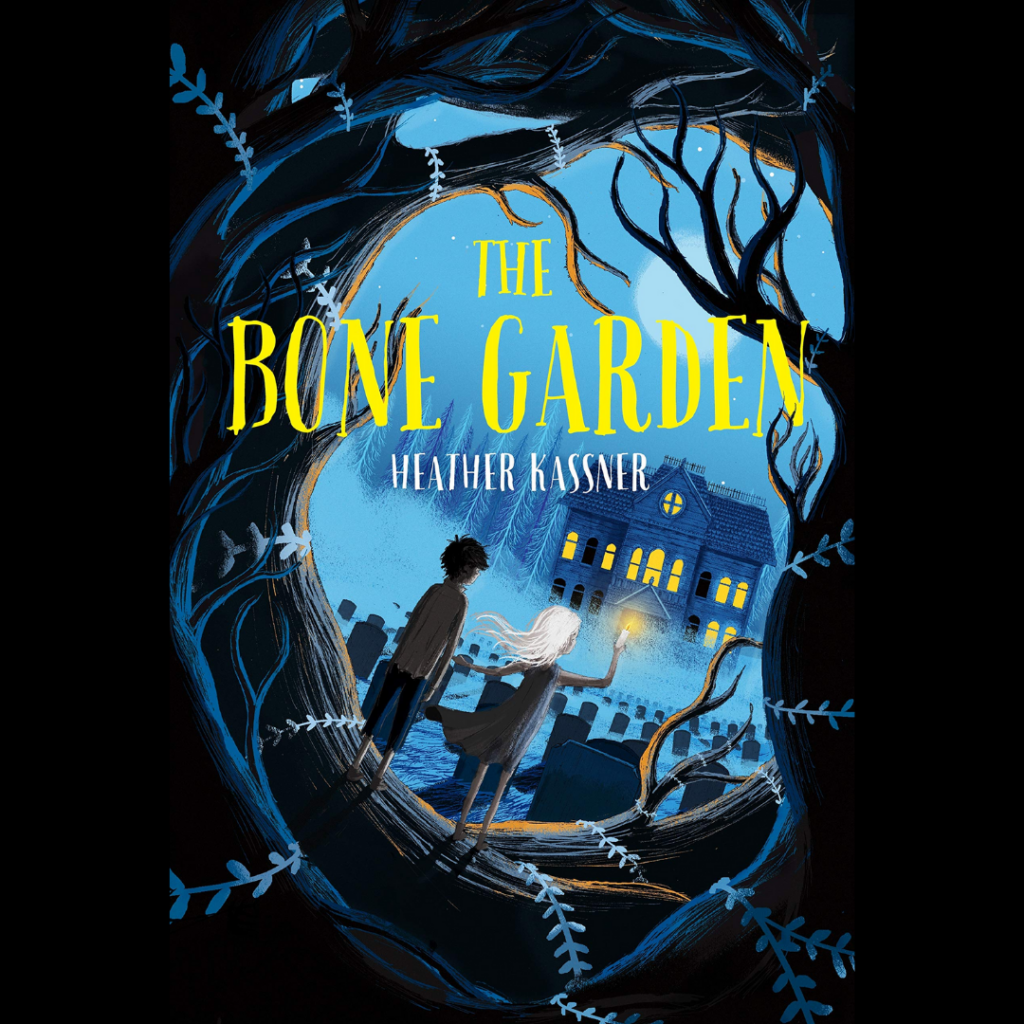 Irréelle is afraid she isn't entirely genuine. She is connected to Miss Vesper and to life by the strongest magical thread. However, despite all of her efforts, the thread is coming undone because of her cruel maker. As she collects bone dust, Irréelle makes mistakes. She takes her time making her way out of the cemetery's underground tunnels. Worst of all, she pays little attention to her misaligned bones. Miss Vesper threatens to imagine Irréelle away permanently when she kills a terrifying monster that she had just brought to life as one last, unforgivable error. Irréelle, who is rebelling against her creator for the first time, retreats to the graveyard's lower levels and sets out on a quest to learn more about the enigmatic magic that gives bones life. Purchase this book
The Last Kids on Earth and the Nightmare King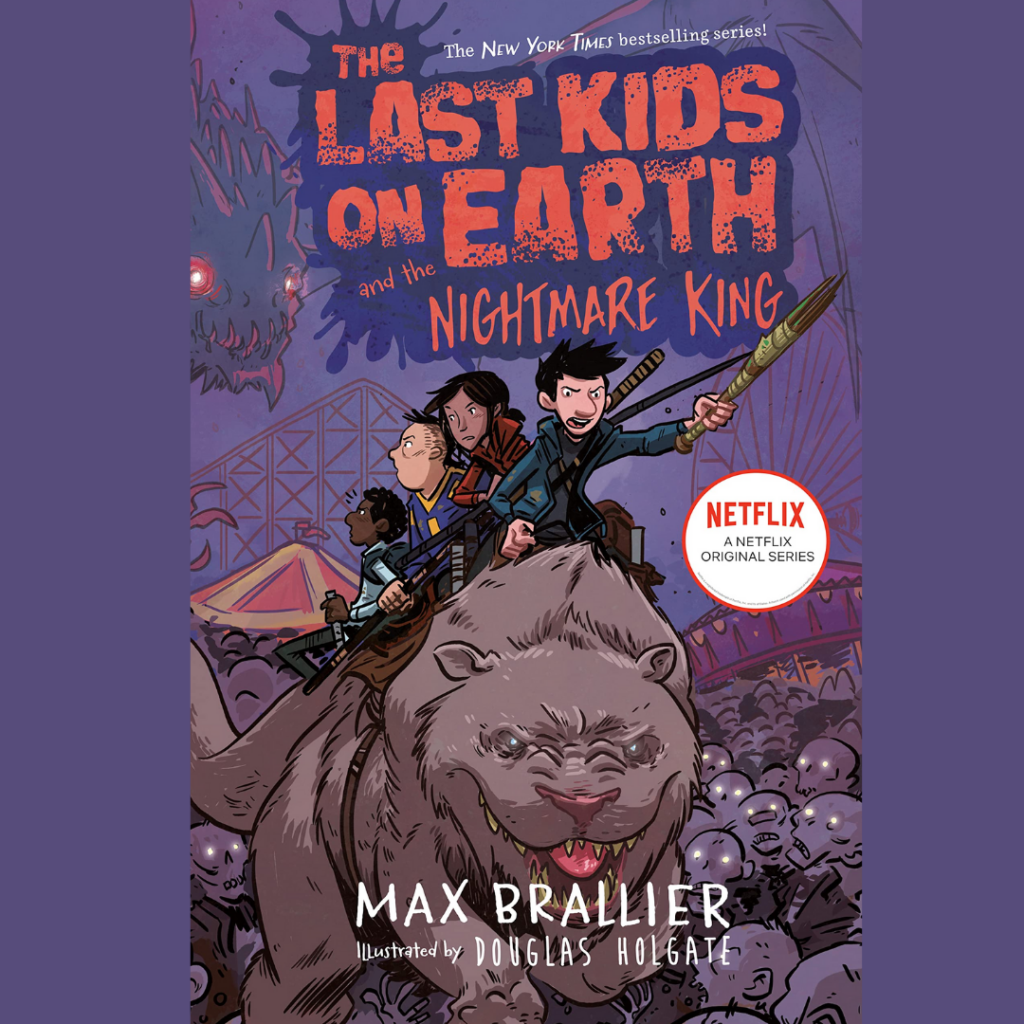 After Jack's friends shockingly learn that they might not actually be the last children on the planet, everyone is thrilled, except Jack. His companions won't stay around for very long once they locate more people. Jack's sole chance of preserving the current situation is to demonstrate that everything is ideal here, life is really enjoyable, and nothing could be more ideal. They have a crew of monster friends, live in a mind-blowingly awesome tree fort, race around town playing real-life Mario Kart, and often fight zombies. That's the best there is! But there's a problem – they are being pursued by a terrifying Nightmare King and an ancient evil that won't stop until Earth has been eaten, which makes it difficult for him to convince his buddies that everything is fantastic. Maybe there may be more to life after the monster apocalypse than Jack anticipated. Purchase this book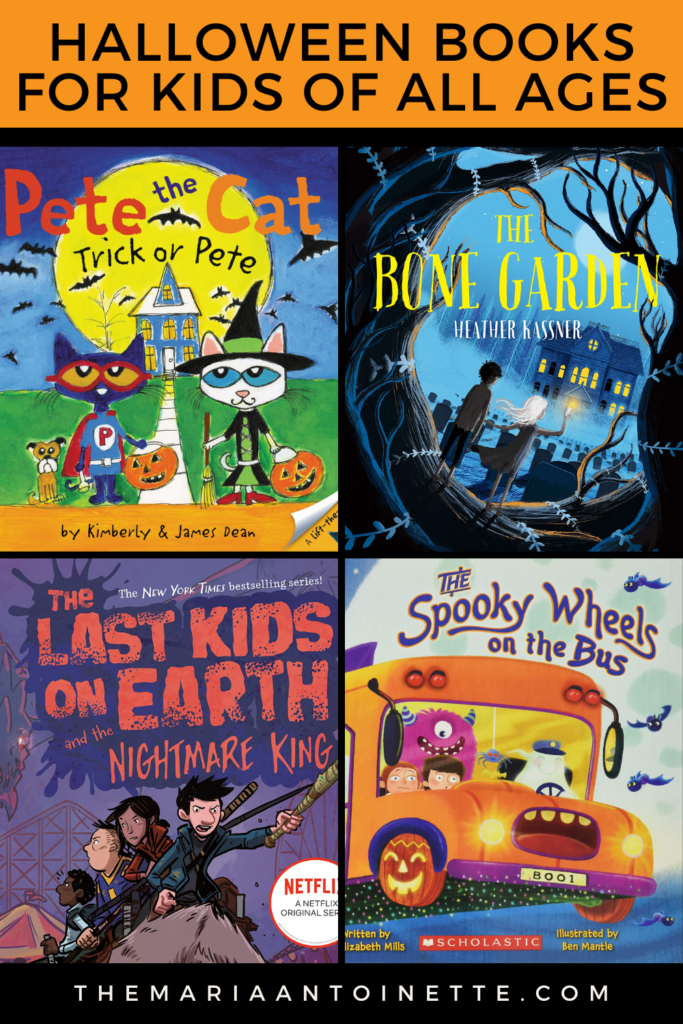 The following two tabs change content below.
Maria Antionette is a professional hairstylist, DIY creator and fashion lover with a belief that beauty can be fun, easy and simple.
Latest posts by Maria Antoinette (see all)