Halloween is right around the corner so if you're reading this then it means you must be in need of a costume. For this DIY I'm going to show you have to transform yourself into a creepy zombie.
For your zombie costume you'll need: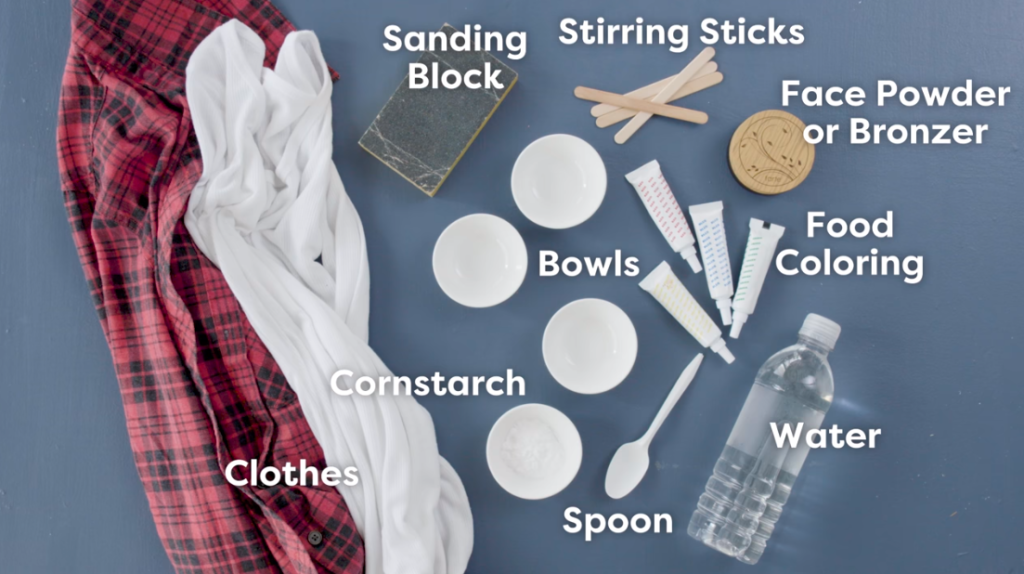 First bowl: Add cornstarch, water, and about six drops of red food coloring. If you add too much water don't worry just add a little more cornstarch. This is supposed to be blood so you want this to be on the thicker side rather than runny.
Second bowl: Mix a few drops of yellow dye and water. This will be for our underarms cause what zombie smells good?
Third bowl: Mix a few drops of green dye and water to make the mold cause zombies are dead.
Fourth bowl: Mix equal parts blue, green and yellow to make a muddy brown.
Using scissors you're going to distress and shred this shirt in certain areas like the elbow, across the chest and stomach, and the neckline.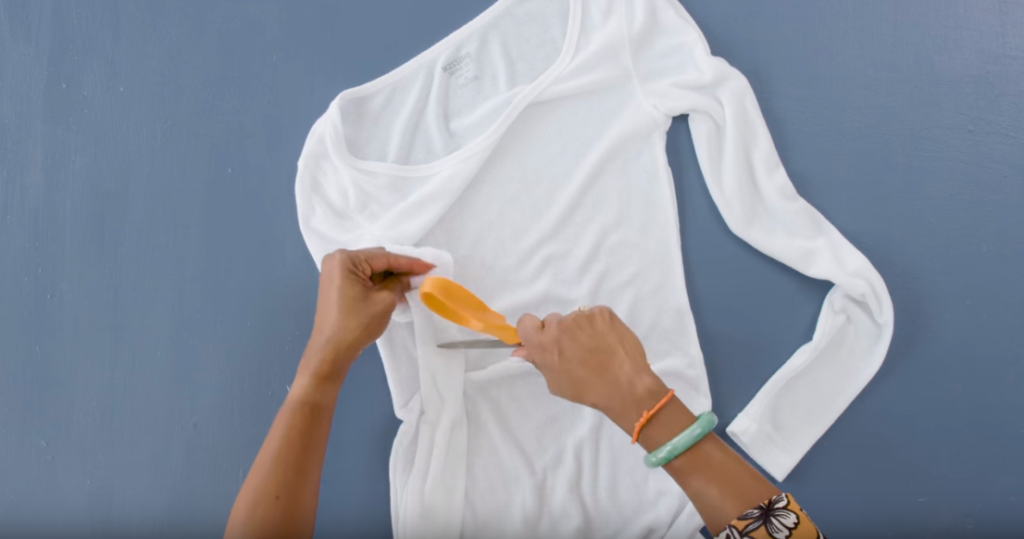 Lay out your shirt and taking the yellow dye put it in the armpits followed by the brown and add it rub it in. You want it to blend and look grungy.
Add droplets of green, brown and red dye all over the shirt and rub it in. You want to smear it all over. Make the shirt look like it's been through some things.
Lastly, take your face powder or bronzer and put it all over your shirt. Rub it in it's completely brown. When finished your shirt should be a dirty moldy bloody mess.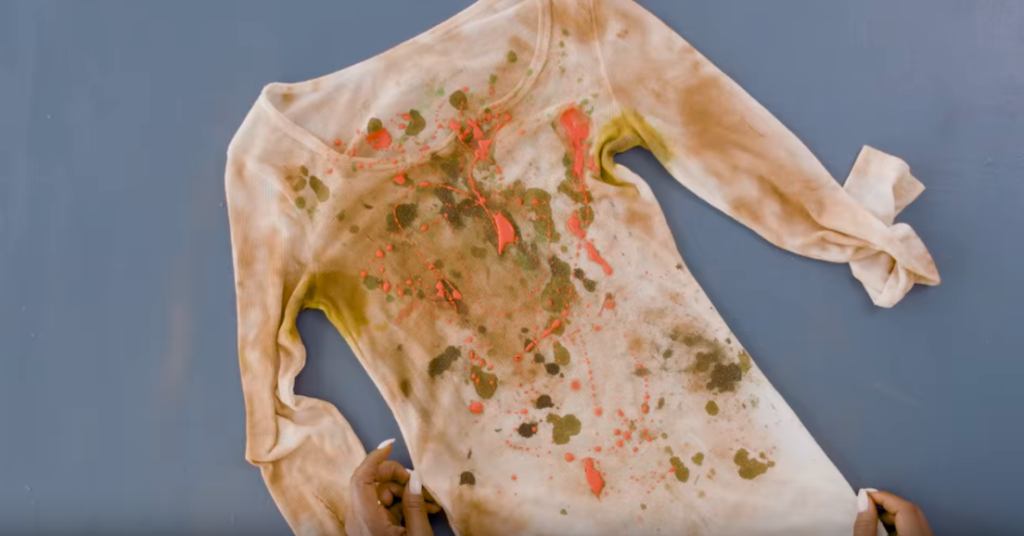 For your zombie makeup you'll need: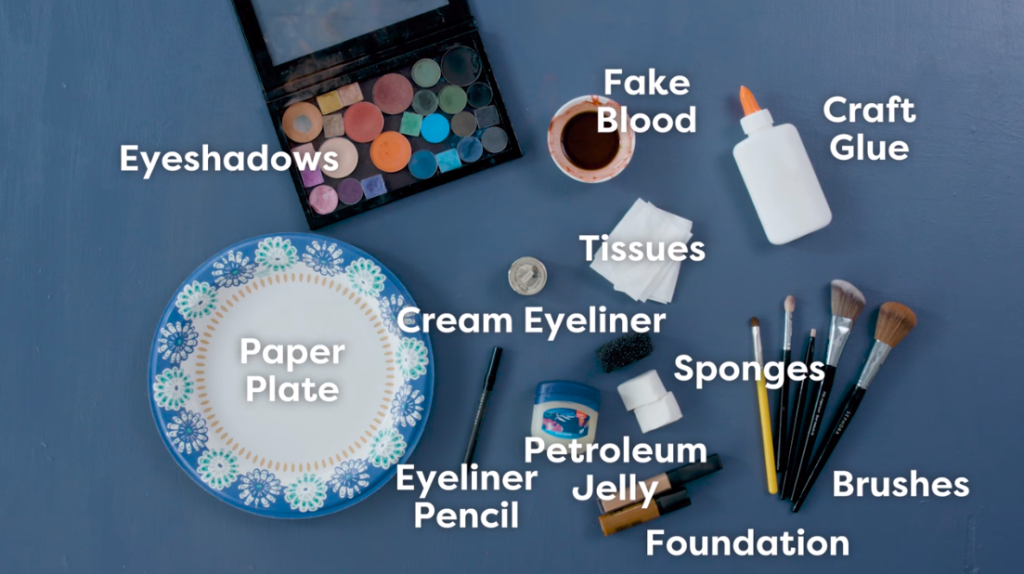 The key to a good zombie face is to look sunken and dehydrated.
Mixing red and brown eyeshadow apply it under your eyes. Put the lighter closer to your eye then the darker. Also add the brown to your cheekbone area, hairline, eyelids and the sides of your nose. Think contouring but just not as perfect. Then blend it all in.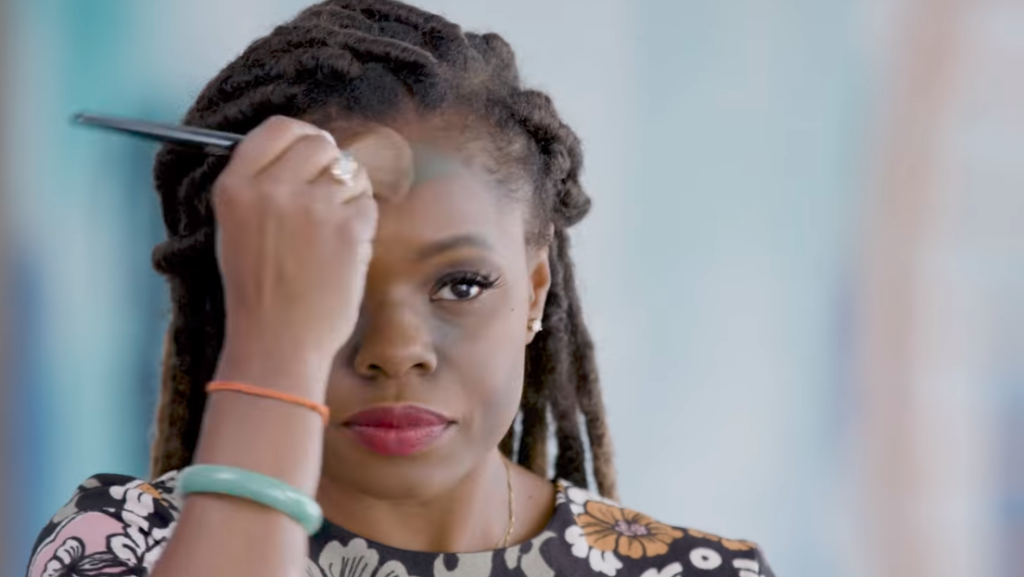 Then moving to your neck area add purple shadow for bruising. Blend some more.
For the mouth area remove any lipstick and apply the foundation to your lips. Then add a thin layer of petroleum jelly and apply brown shadow toward the inside of your lip and blotting outward. To take the shine off your lips you can use the face powder that we used for the shirt and put it on your lips.
To make decaying skin add glue to a beauty sponge and apply to your face. Then peel the tissue layers apart, rip into shreds and glue to your face. I put three layers of tissue and let it dry. Once it's dry use the eyeliner and outline the tissue and apply foundation so the tissue blends. Drizzle blood on it for an extra touch.
While the tissue and glue is drying put some of the petroleum jelly in the plate and add gray eyeshadow. Mix it up and using the texture sponge dab it all over your face to give it dimension.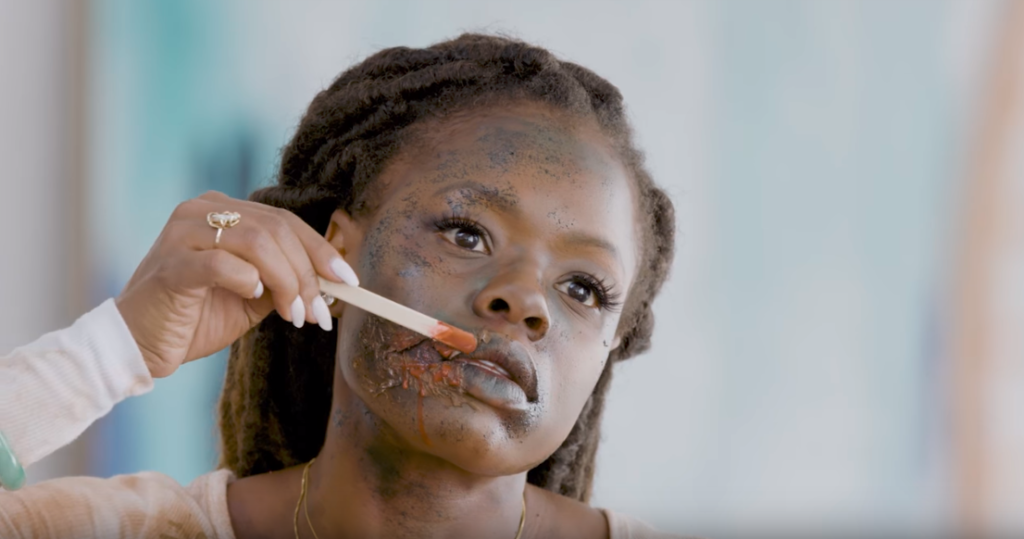 Watch this zombie DIY in full:

For something a little less scary check out my DIY Snapchat Filter Costume.
Share your DIY zombie costumes and makeup with me on social at #TMABlog.
The following two tabs change content below.
Maria Antionette is a professional hairstylist, DIY creator and fashion lover with a belief that beauty can be fun, easy and simple.
Latest posts by Maria Antoinette (see all)