Matching Christmas pajamas have become a holiday tradition for many families, mine included. They are perfect for your annual coordinated holiday card photoshoot or for opening gifts on Christmas morning. The best thing about them is that they come in a number of festive designs. So you can get the traditional red plaid or you can have fun with it by having custom shirts made. If you're unsure about which design you would be interested in, check out these holiday pajama sets.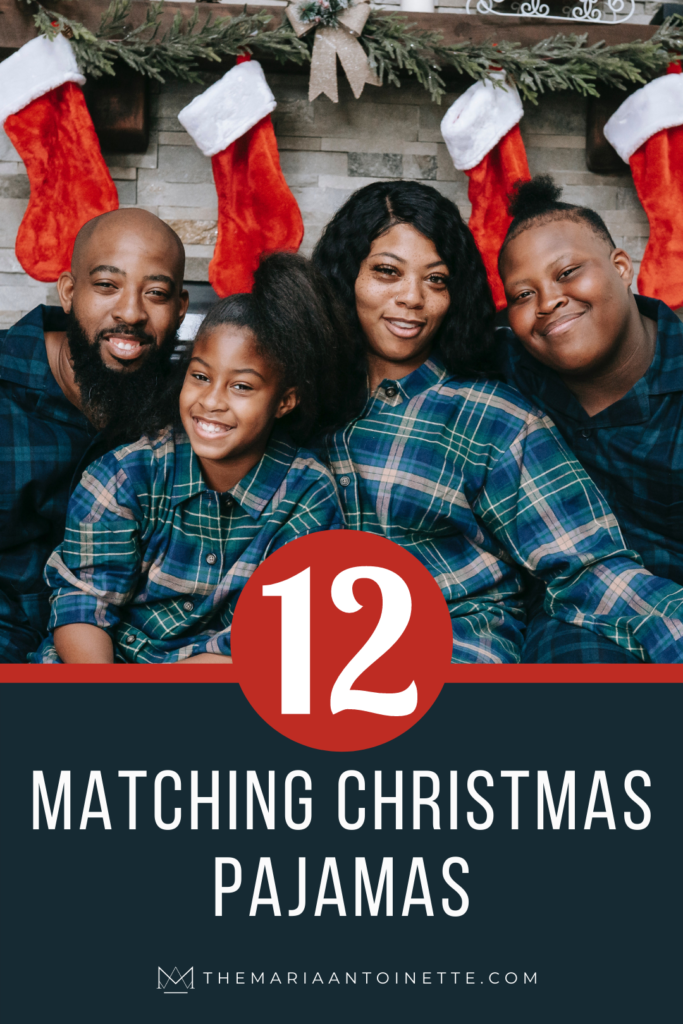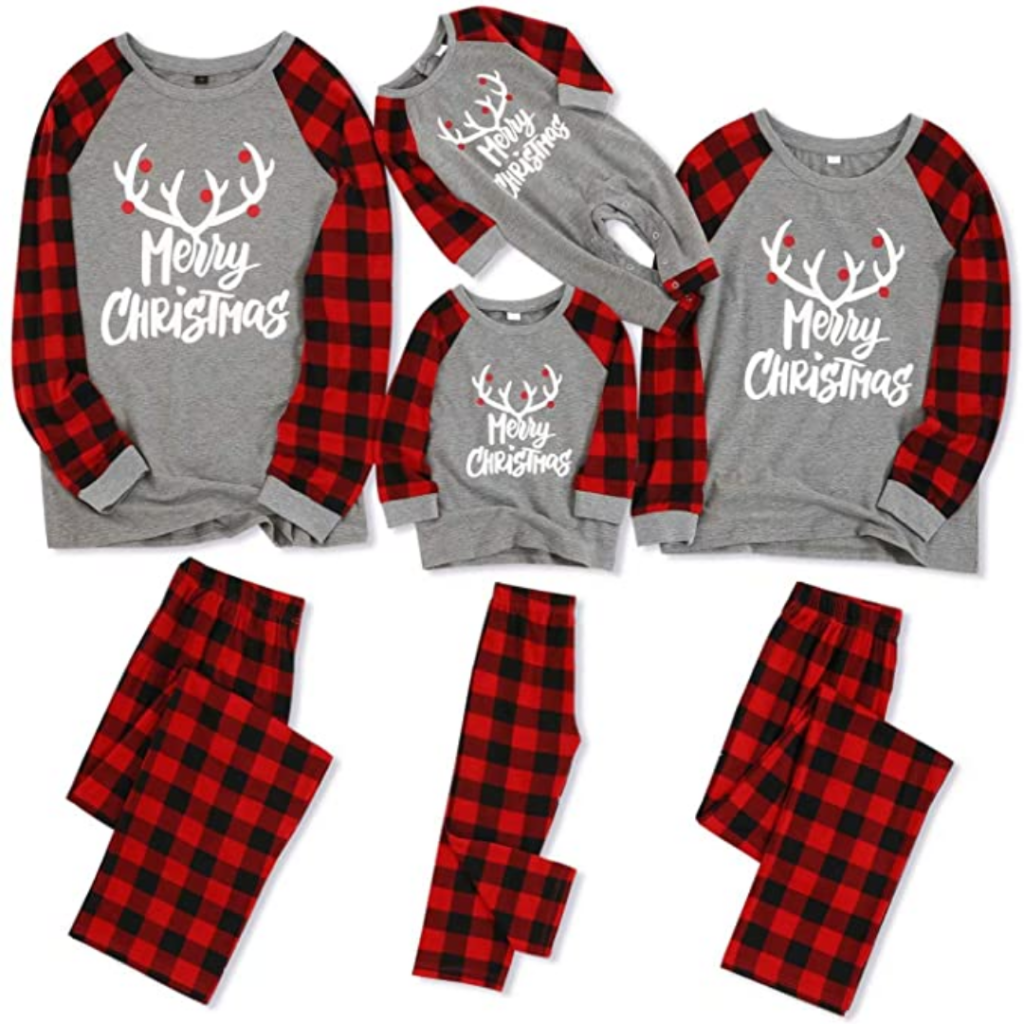 Photo Credit: Amazon
This matching family pajama set features classic letter printed in long-sleeved tops and stretch pants making these Pj's perfect for holiday and staying at home. Pajamas set comes in sizes for adults, kids, toddlers, and infants for a picture-perfect matching look during the holidays.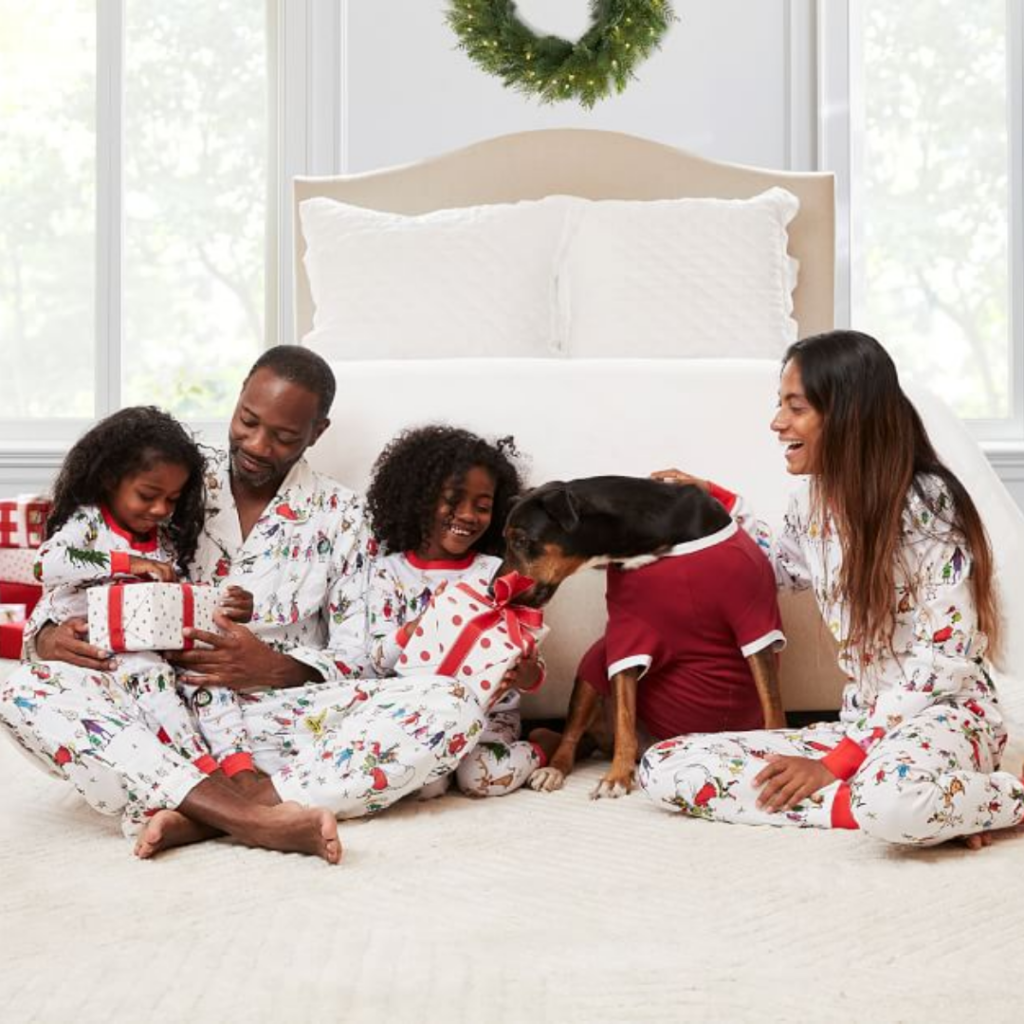 Photo Credit: Pottery Barn
Even the grumpiest of Grinches can get into the Christmas spirit with this very merry pajama set. The set includes ultra-soft flannel PJs for everyone so the whole family can match on Christmas day for cozy, picture-perfect moments.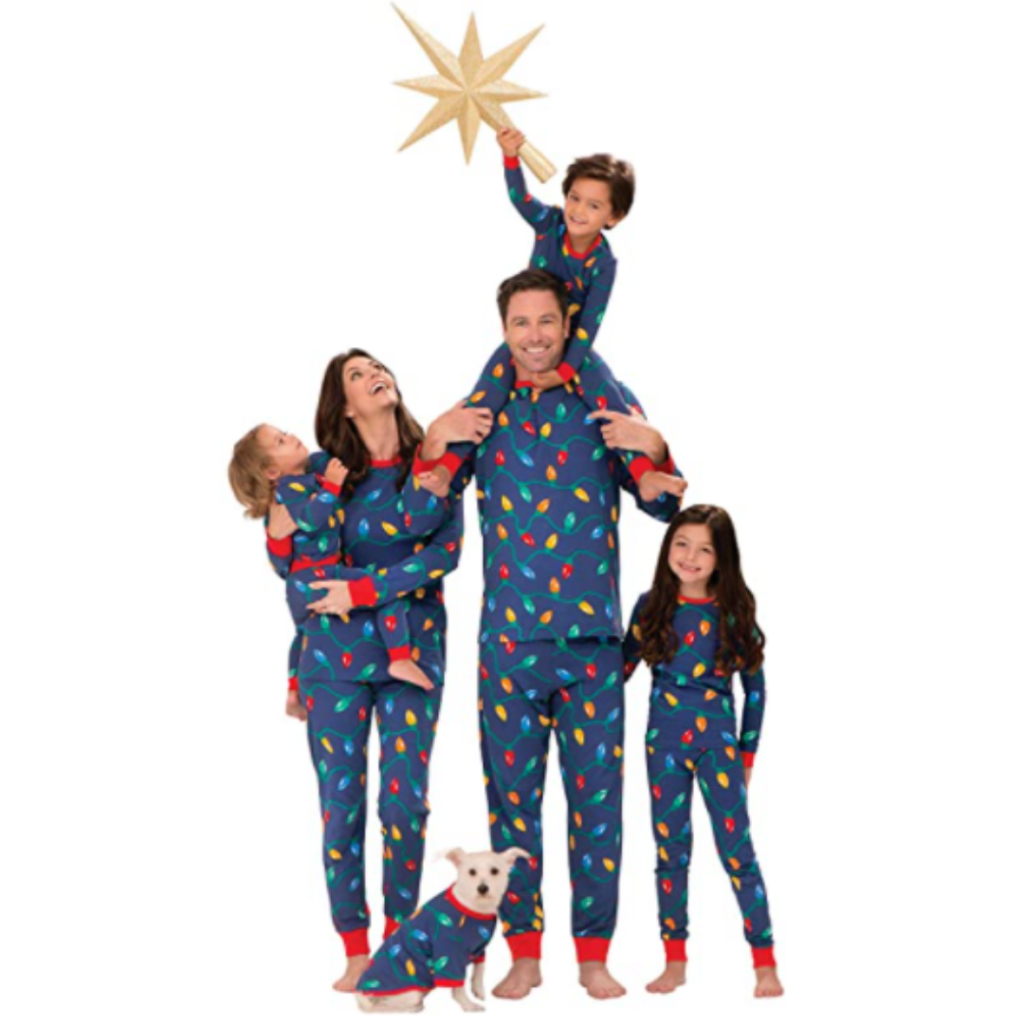 Photo Credit: Amazon
Start a holiday tradition with matching PJs for the whole family. These PJs have plenty of stretch – perfect for staying in them all day!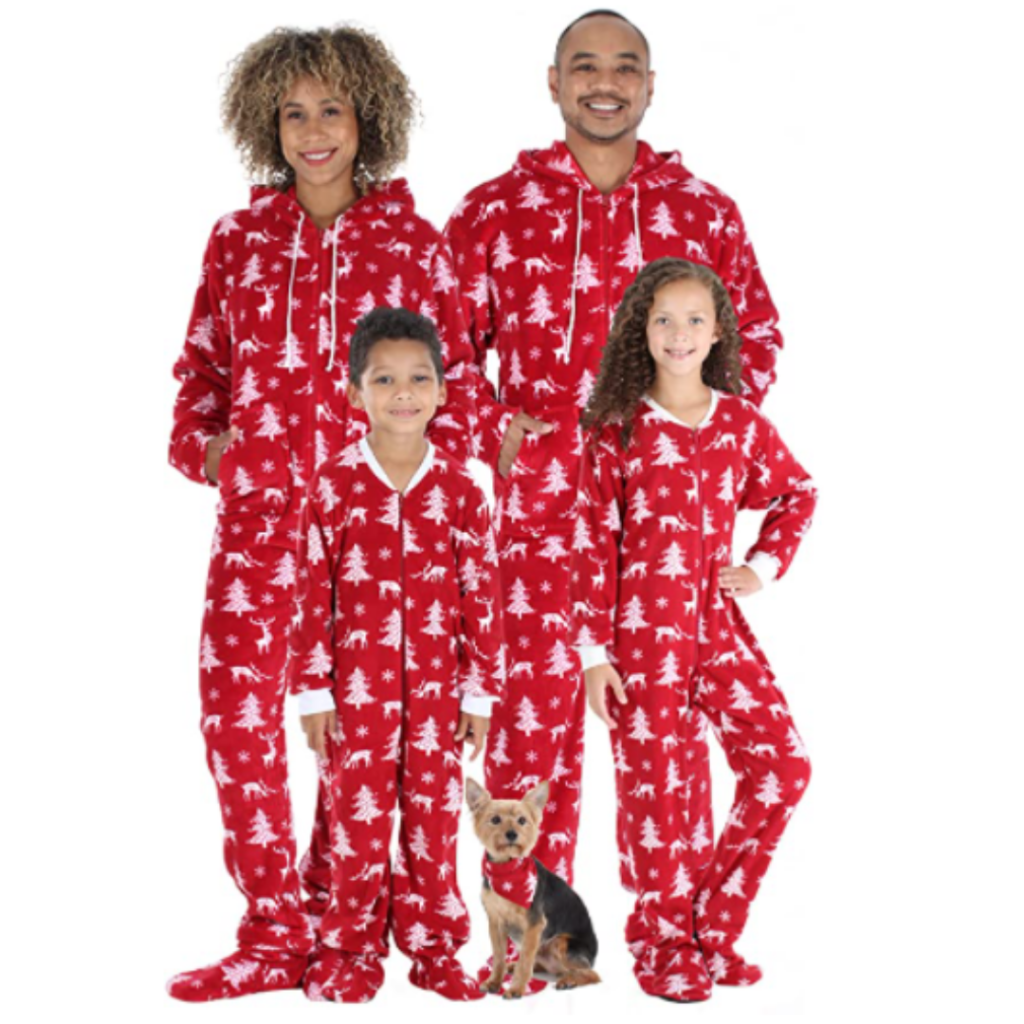 Photo Credit: Amazon
Perfect comfy pj's for Christmas morning pictures, lounging on movie night, gift-giving traditions, breakfast with Santa, and the ride on the Polar Express to the North Pole.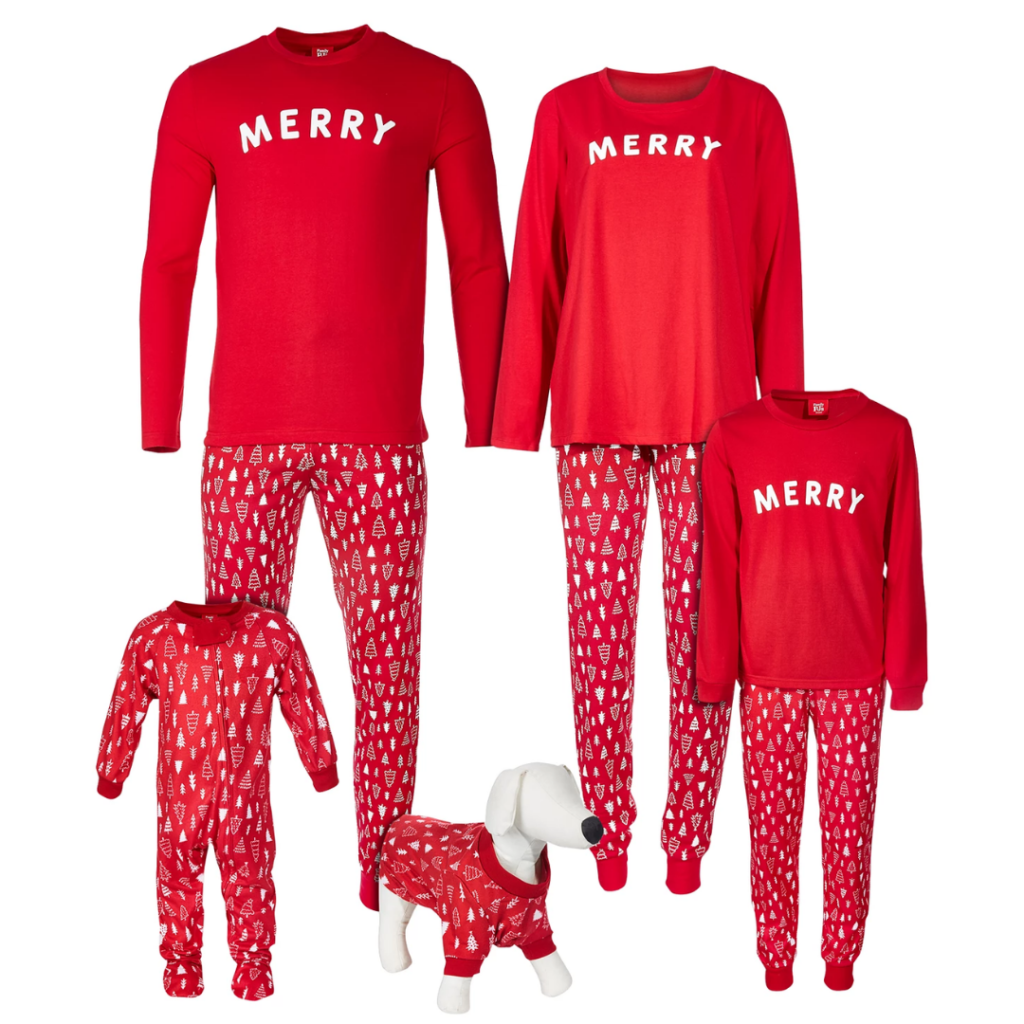 Photo Credit: Macy's
Very merry! This festive mix-and-match collection from Family Pajamas makes it easy to outfit the whole family in comfy, coordinated style.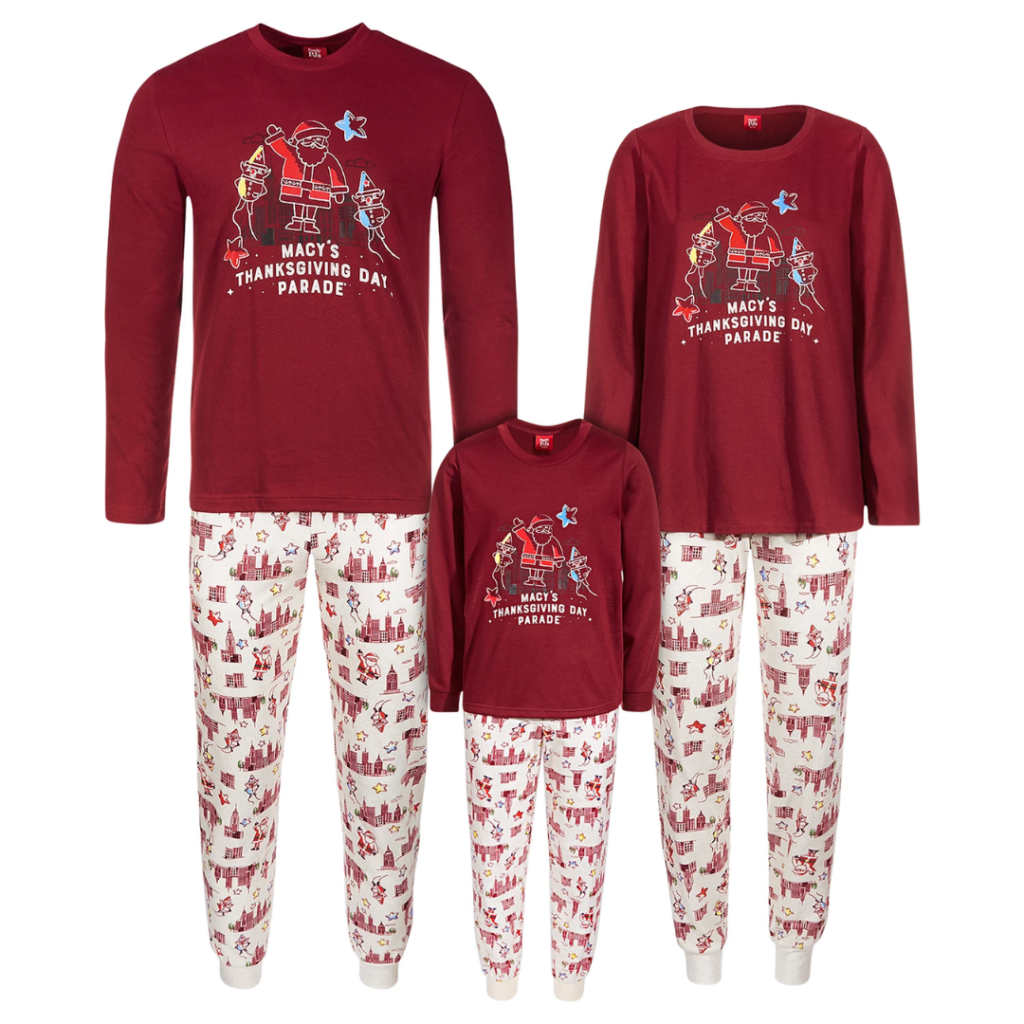 Photo Credit: Macy's
Whether the family is snuggled in watching Macy's famous parade, cooking, or carving the turkey, you'll all do it in cozy style with this matching collection.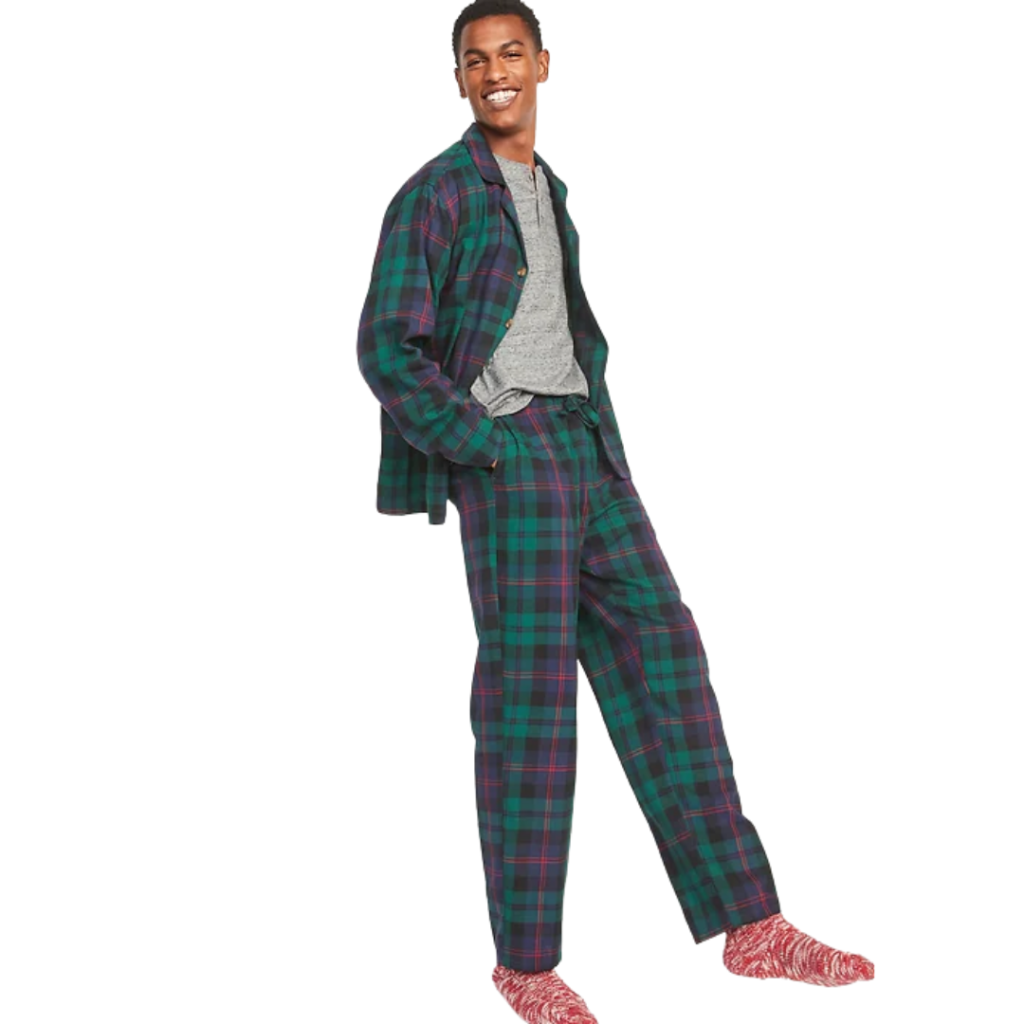 Photo Credit: Old Navy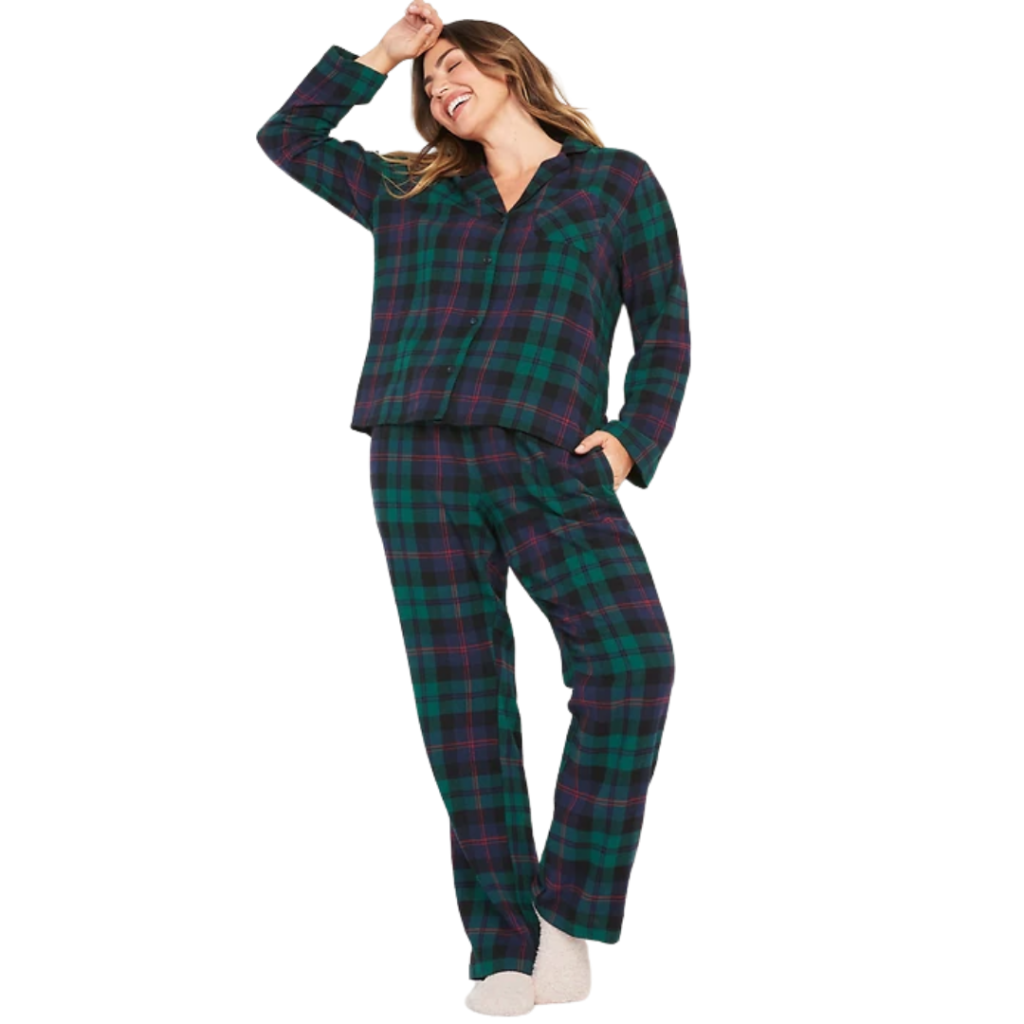 Photo Credit: Old Navy
Just in time for the holidays, get your whole fam together for a jam session with our matching Jingle Jammies.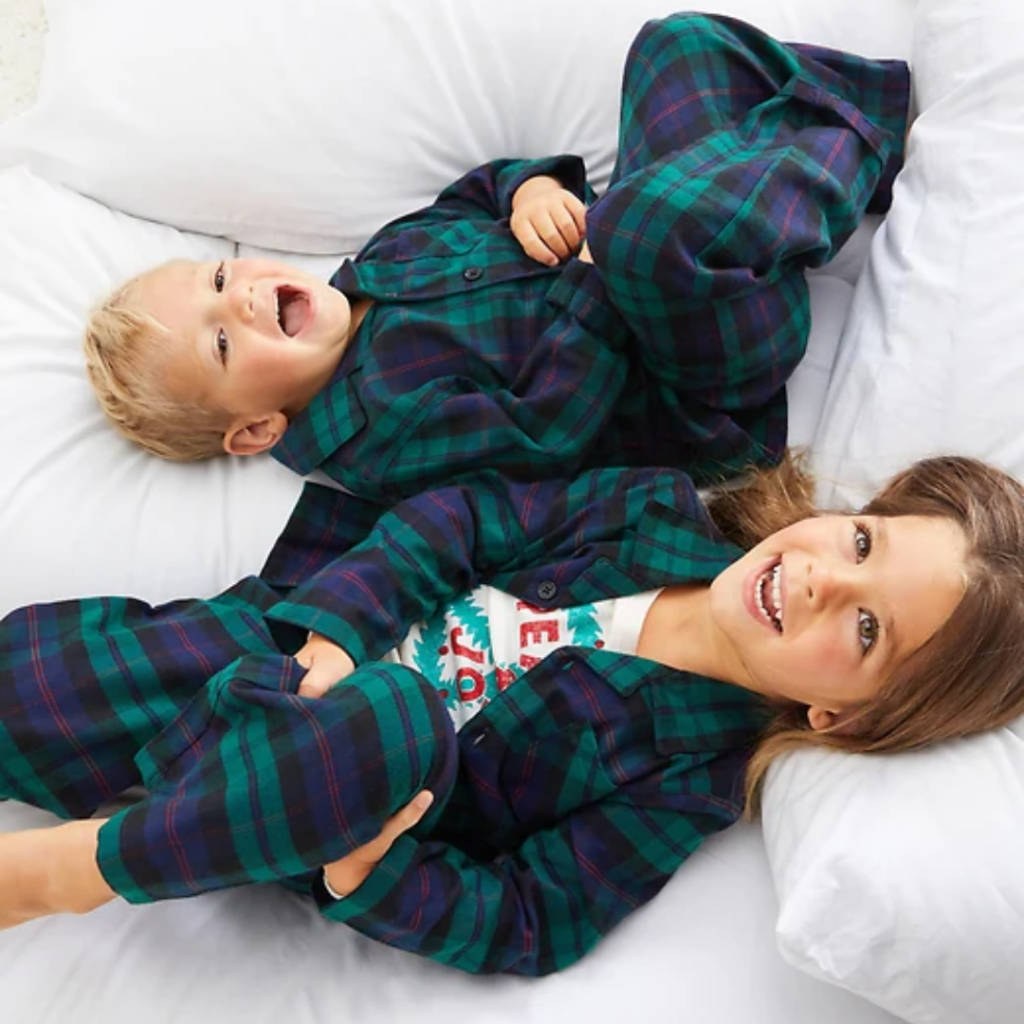 Photo Credit: Old Navy
This pajama set is totally classic & unisex, too. Wearable & shareable for children of all ages!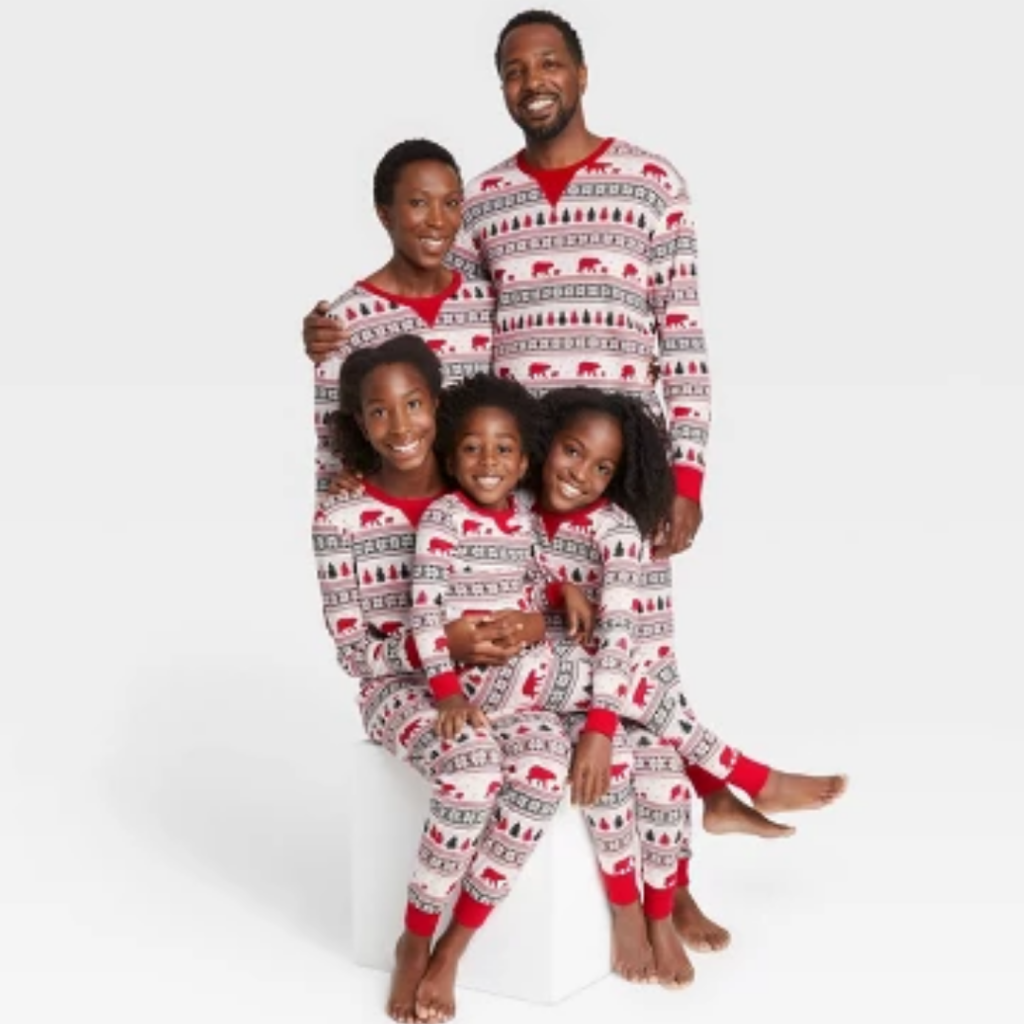 Photo Credit: Target
This collection features coordinating pajama pants and long-sleeve tees for the entire family to suit up in — from Mom and Dad to kiddos and tiny tots to baby.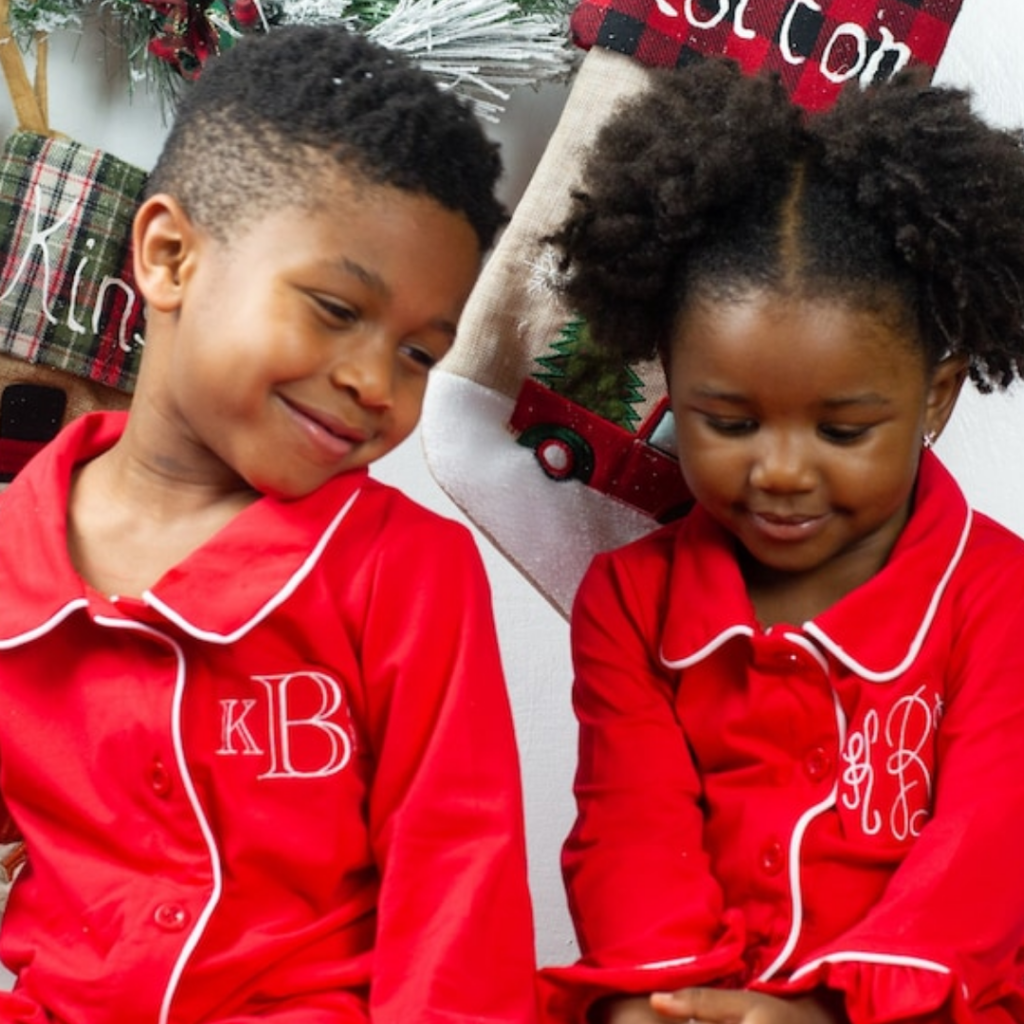 Photo Credit: Etsy – Sugar Bee Clothing
These monogrammed red button-down pajamas come with or without ruffles on the sleeve and pant cuff. These pj's are perfect for holiday photos, meeting Santa at the mall, or waking up on Christmas morning.
Photo Credit: Kohl's
Your family will celebrate the holidays in style with this LC Lauren Conrad Snowy Skier Pajama Collection from Jammies For Your Families.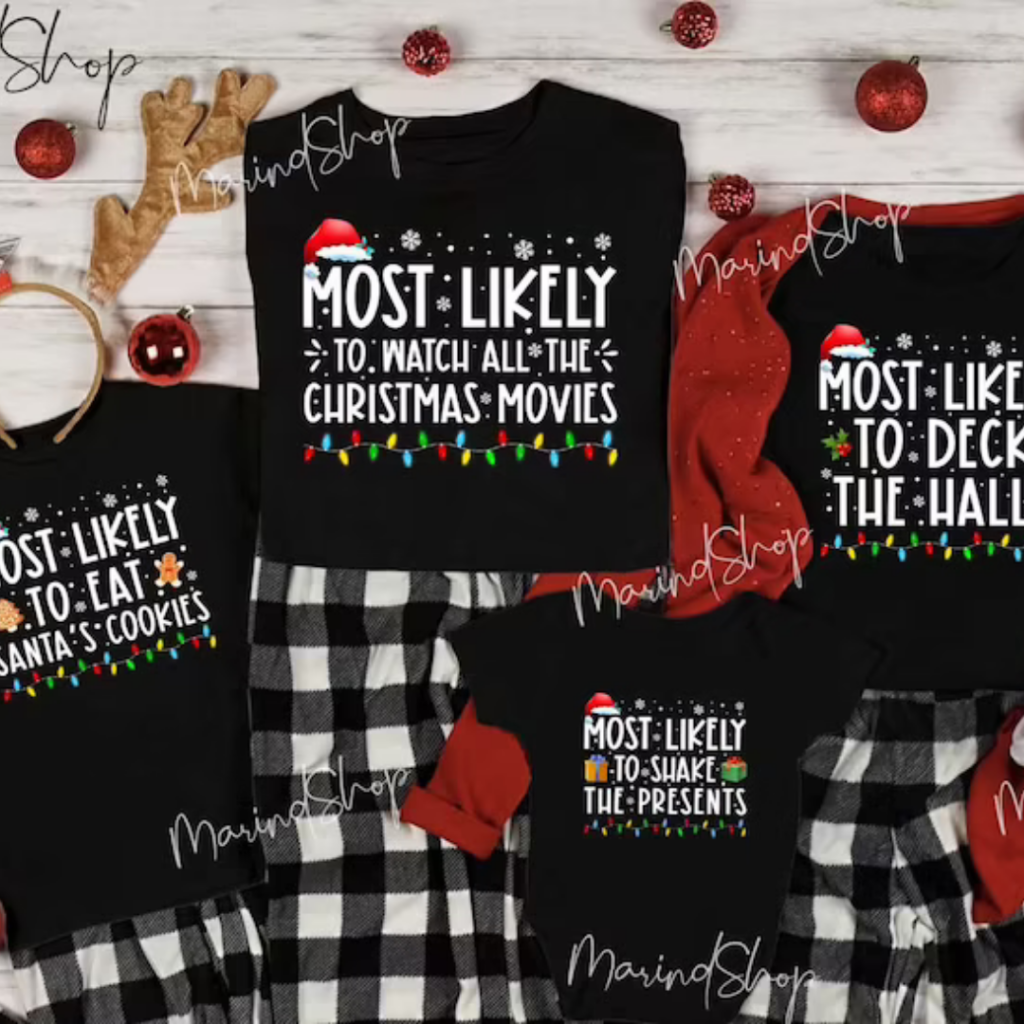 Photo Credit: Etsy – Marind Shop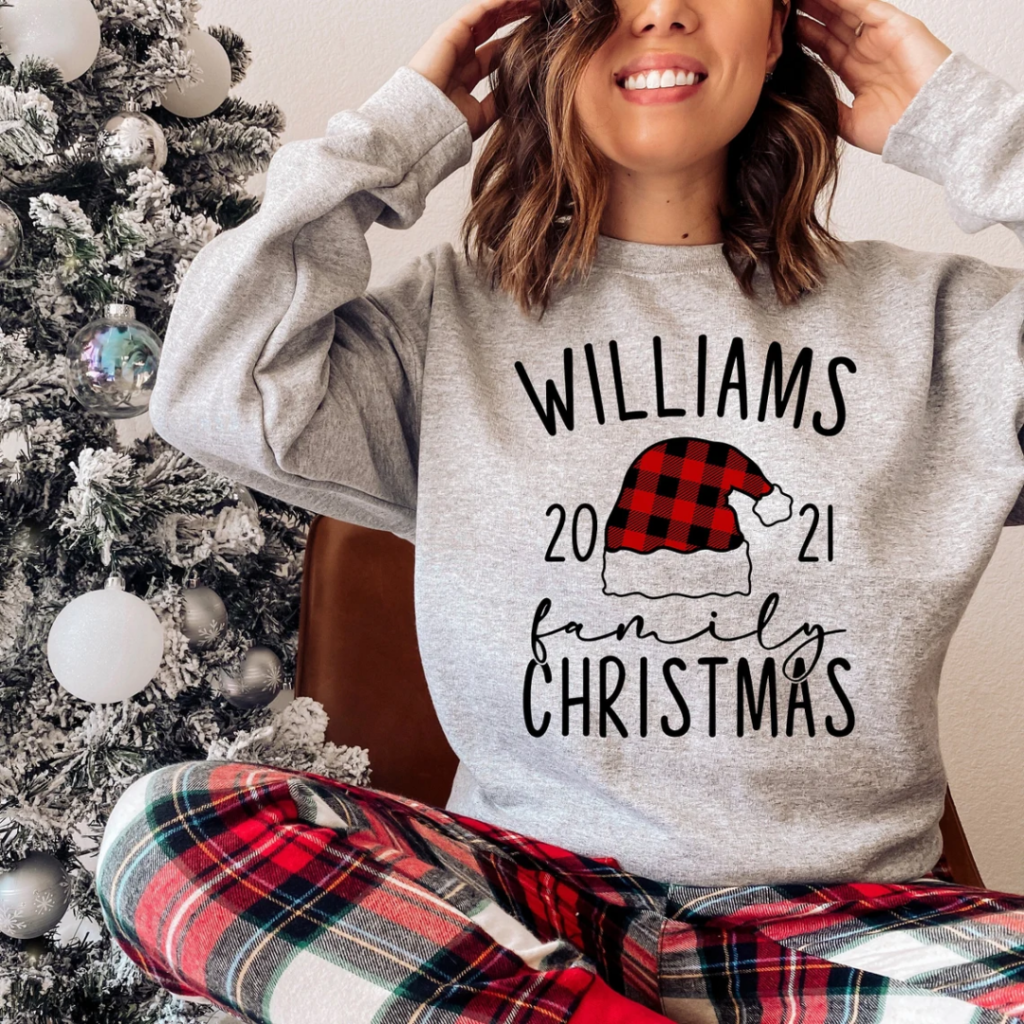 Photo Credit: Etsy – Edgar Rae Apparel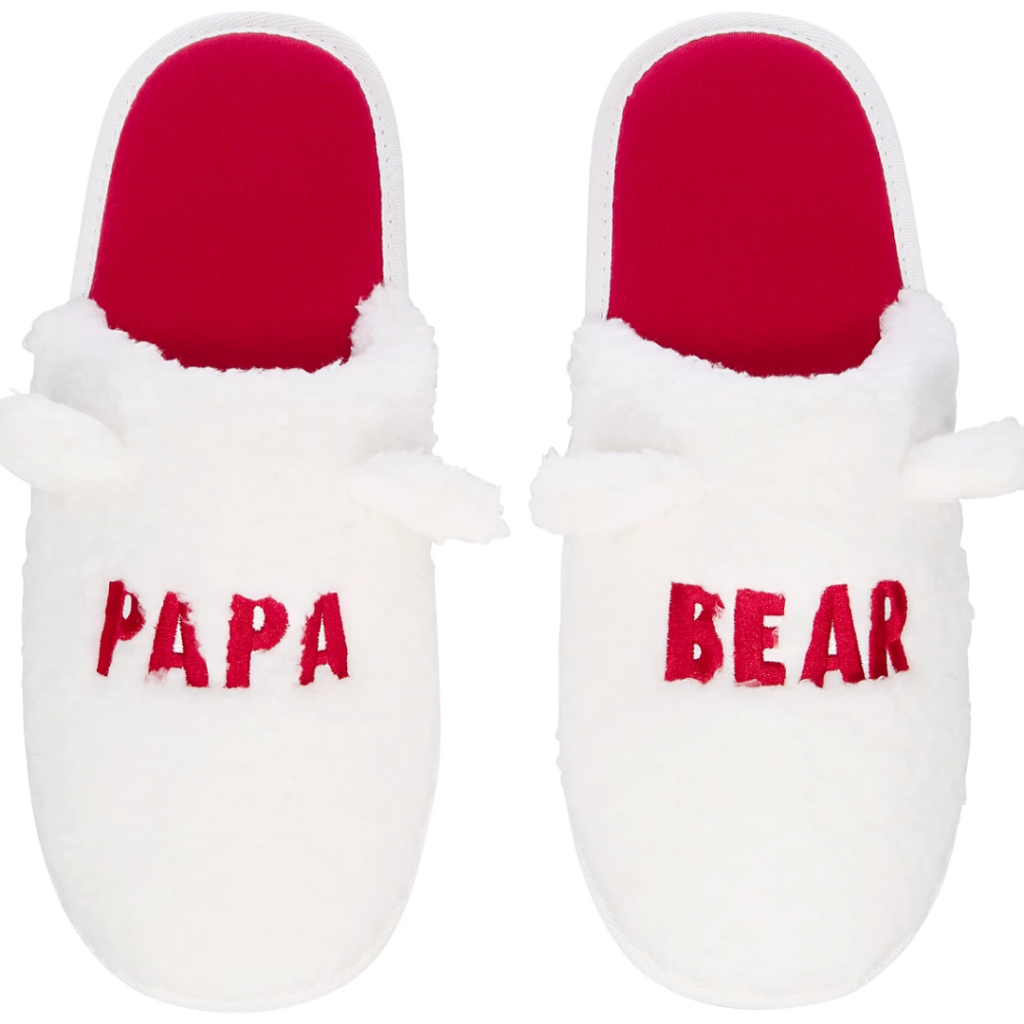 Photo Credit: Macy's
Get dad in on the fun and cozy cold-weather style with these faux-fur Papa Bear slippers.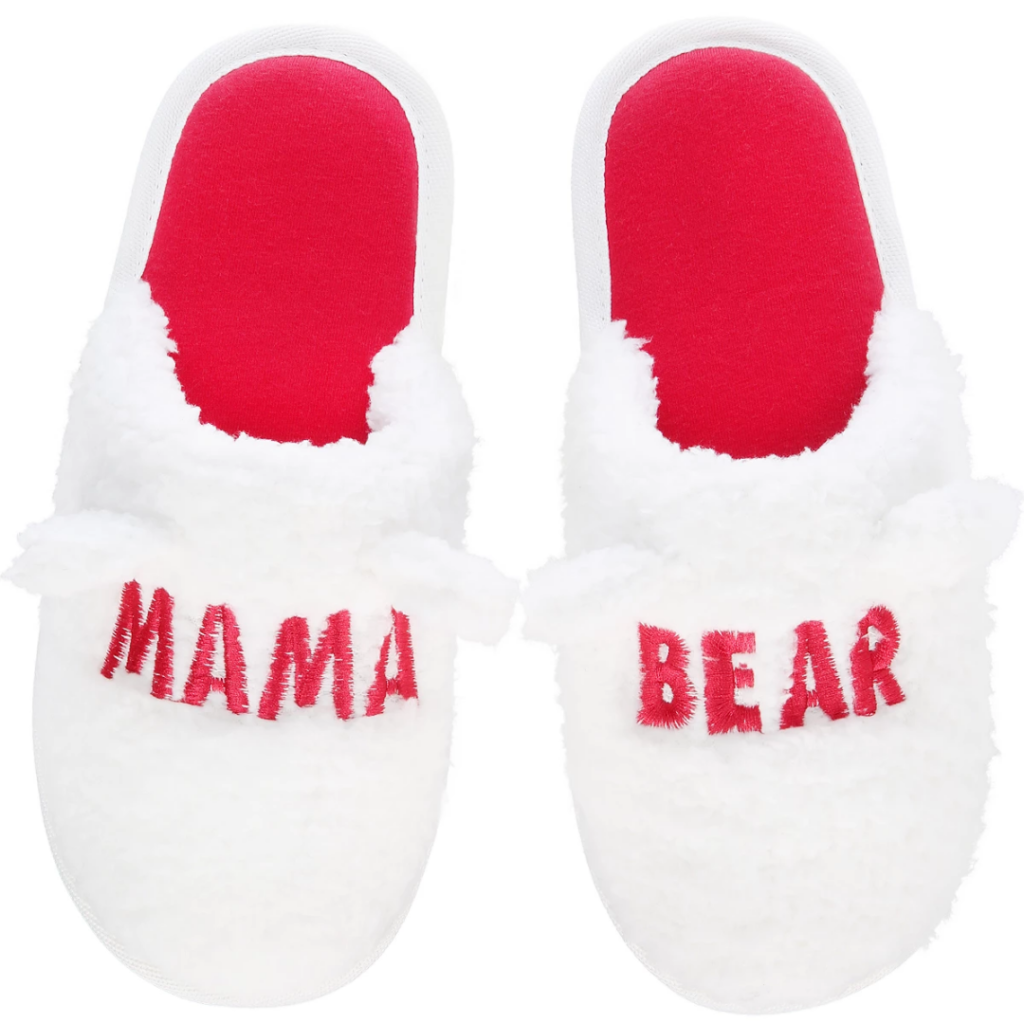 Photo Credit: Macy's
For you, mama bear. Slip into the luxurious coziness of these adorable faux fur slippers.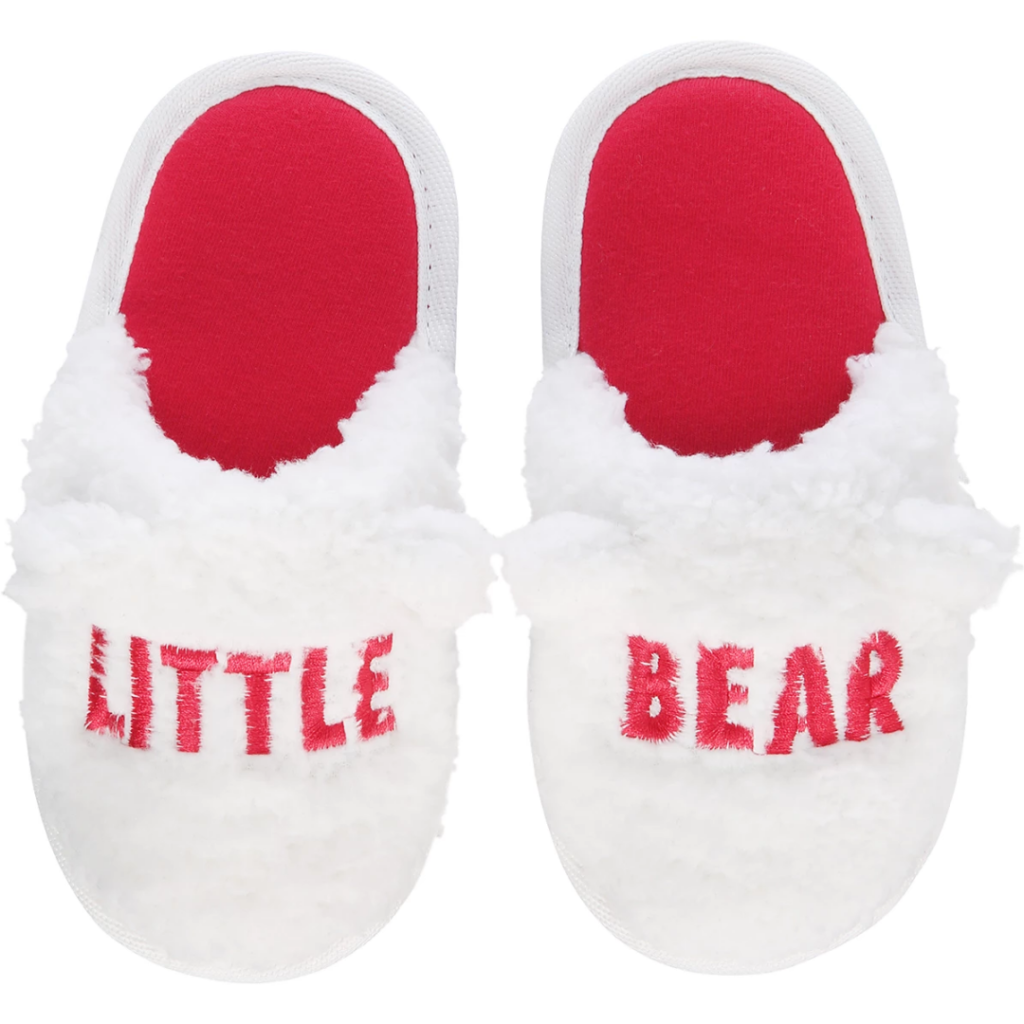 Photo Credit: Macy's
Keep your little bear cute and cozy in these adorable faux fur slippers.
Shop These Matching Christmas Pajamas

I love matching Christmas pajamas and I'd love to see your family in yours. Tage me in your pics using #TMABlog.
The following two tabs change content below.
Maria Antionette is a professional hairstylist, DIY creator and fashion lover with a belief that beauty can be fun, easy and simple.
Latest posts by Maria Antoinette (see all)