We have all been trapped inside our house for months now and want to get out as soon as possible. As much as you want to travel during the pandemic, you have to keep in mind that the risk is not mitigated completely yet.
If you are fully vaccinated by now (if not make an appointment asap), you have already ensured your safety with one of the biggest steps that you can take. But that doesn't mean that you can throw caution out of the window and just travel recklessly without any precautions.
If you plan to travel during the pandemic it's necessary to take extra safety measures and also ensuring that you are doing everything you can to stay away from the virus. In this article, let's talk about some essential tips to help you travel or go on a road trip during the pandemic.
Check whether the place you are traveling to isn't having any spikes in COVID or the delta variant.
You're probably planning on road-tripping it to a new city, go sightseeing in a different country, or lounge on an exotic beach so it's crucial to have accurate and up-to-date information about your desired destination before you travel. You have to ensure the place you decide to travel to isn't located in any high-risk COVID-19 zones declared by the government or even locked down due to spiked cases. Traveling to such locations increases your risk of getting the virus, so you have to make sure that the place you chose is safe. Be sure to look through everything carefully before you finalize and continue to read up on your destination as your travel date approaches in the event anything changes.
Make sure to travel with a small group instead of a large one.
Another safety precaution is to travel with a smaller group or travel solo if possible instead of a larger group. The reason behind this is because traveling groups may increase your chance of being infected as well. Even if you do travel in groups, ensure that everyone wears masks at all times and sanitation is done regularly before mingling with each other. If you are renting a vehicle, make sure to sanitize properly every time you step in and out of the vehicle.
There's no alternative, so ensure that you have your mask on all the time!
No one can deny that the best way to fight against this global pandemic (aside from getting vaccinated) is to wear your mask whenever you are around other people. Make sure to pack multiple good-quality masks in your bag so you can have them wherever you go. Make sure your mask is the proper size and covers both your nose and mouth. You should also make it a point to encourage others around you to do the same. Just because you are vaccinated, never think that you don't need a mask anymore. Wear your mask all the time while you travel during the pandemic to ensure the safety of yourself and the people around you as well.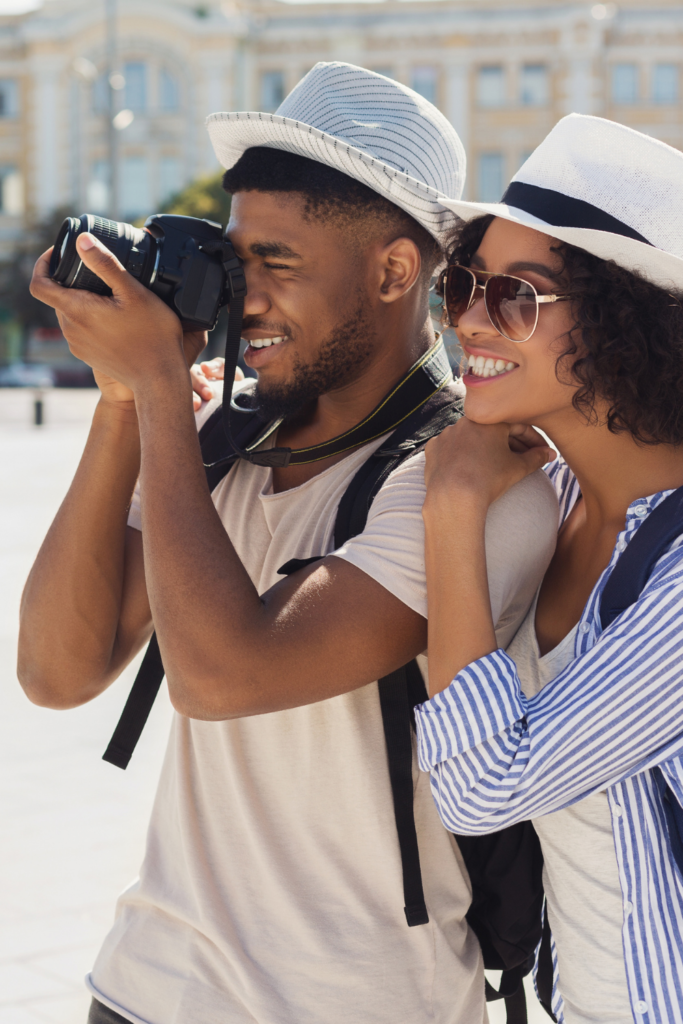 It's essential to stay a healthy distance away from others.
Another thing that is just as important as wearing masks is to abide by the rules of social distancing correctly. But it can be hard to do when you travel during the pandemic to a place that's crowded. Six feet away is the minimum distance suggested by health organizations, but you can always try to maintain more than that if possible. Staying a couple of steps away from others can potentially keep you away from the virus and make sure that you are healthy throughout the entire trip for sure. So follow the social distancing guidelines everywhere you travel during the pandemic and keep yourself safe every time.
Spend a good amount of time packing carefully for the trip.
While you are traveling to an unknown place during the pandemic, it would be nice to have everything handy so you don't have to go out all the time to buy stuff. That way you can also avoid going to the local stores where there is a higher chance of getting infected. Thus, it's necessary that you spend more time packing before you travel during the pandemic. Things like essential medicines, sanitation kits, masks, etc. are priority items you need to pack along with clothes and other things. The more accurately you pack for the trip, the safer you'll be on your trip.
Look up if there are emergency medical care and testing centers near the destination.
No matter how careful you are, there can be many ways in which you can get sick while traveling. If that happens, you should make sure that enough facilities are available to take care of you even at a faraway destination. Know where you can get tested for COVID-19 at the destination in case you have possible symptoms of the virus, how you can get immediate treatment, and what estimated costs you'll be responsible for. You cannot predict anything, thus it's necessary to have all the necessary information about healthcare in case you require it any time during the travel period.
Get your travel paperwork in order
If you're traveling abroad is especially necessary for you to have all your paperwork current. This means confirming your passport is still valid and if it's not allowing enough time to request a new one or brand new one if it's your first one. It's also recommended that you be vaccinated if you're going to travel so make sure you have your vaccination card handy. In addition, you'll need to check the entry requirements if you plan to visit another country. Some counties may ask you to get tested a certain number of days before entry and forms may be required. Failure to do so or lack of paperwork can leave you stranded at home.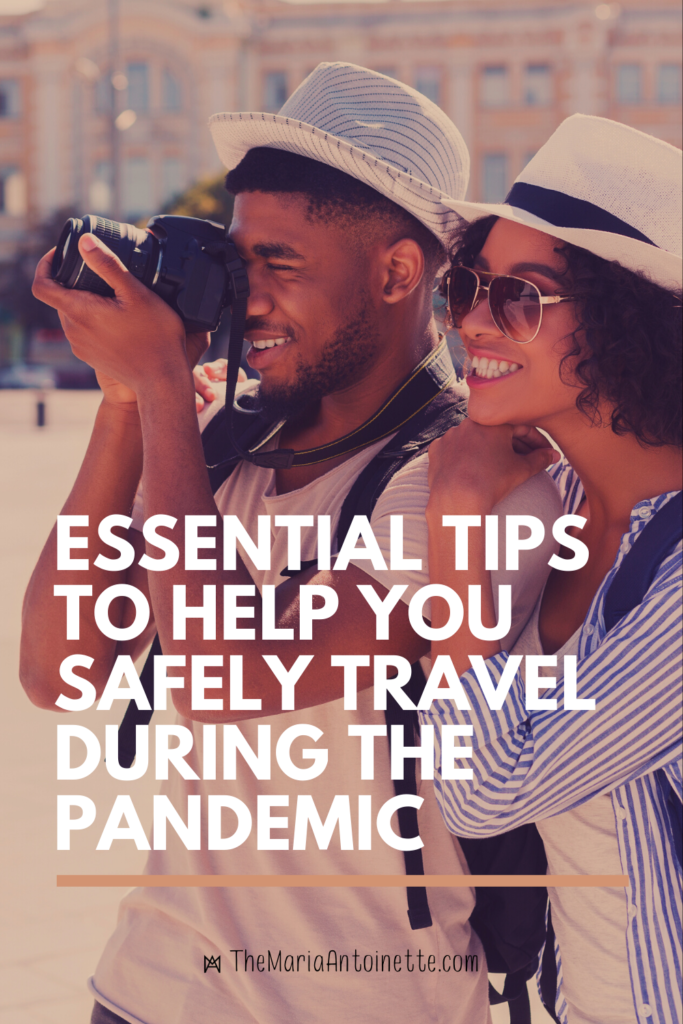 With the delta variant on the rise, it's important to follow precautions for keeping you and your loved ones safe while traveling. Doing so will allow you to get out of the house and enjoy being outside once again.
The following two tabs change content below.
Maria Antionette is a professional hairstylist, DIY creator and fashion lover with a belief that beauty can be fun, easy and simple.
Latest posts by Maria Antoinette (see all)