When it comes to decorating a kids' room, there is not any specific rule. Most parents design according to what their child is into at the moment thus making it easy to decorate. Then there are times where your child might not know what they want and it's left up to us, the parents, to figure out what it should look like. If you're a parent trying to figure out what should go in your child's room I have a few ideas that will make your child's room a spot for comfort, revelation, play, and memory-production.
Here are 10 things every child should have in their bedroom
A Bed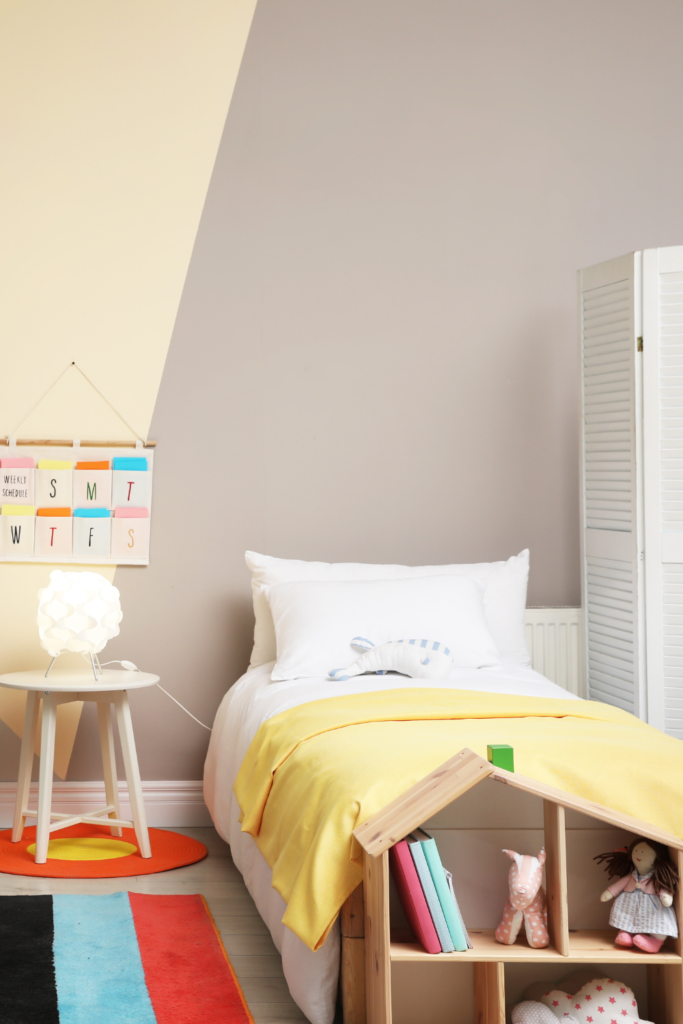 Children's lives ought to be loaded up with fun and fervor, and a cozy bed to rest in is a perfect way to end a day filled with discovery. Make sure the mattress and pillows are cozy enough to welcome sleep as well as provide the necessary bodily support. Also, ask your child what kind of bedding they would like. Are they into Minecraft like my Garrison or are they into JoJo Siwa or some other cartoon or television personality?
Snuggle Toys
Speaking of your child's bed, decorate it with a variety of stuffed animals. It's completely up to you how many you want to add. Some beds have one or two while others are completely covered. These plush toys bring a great deal of solace to kids when it's time to lay down for naps and bedtime.
Bookshelf & Books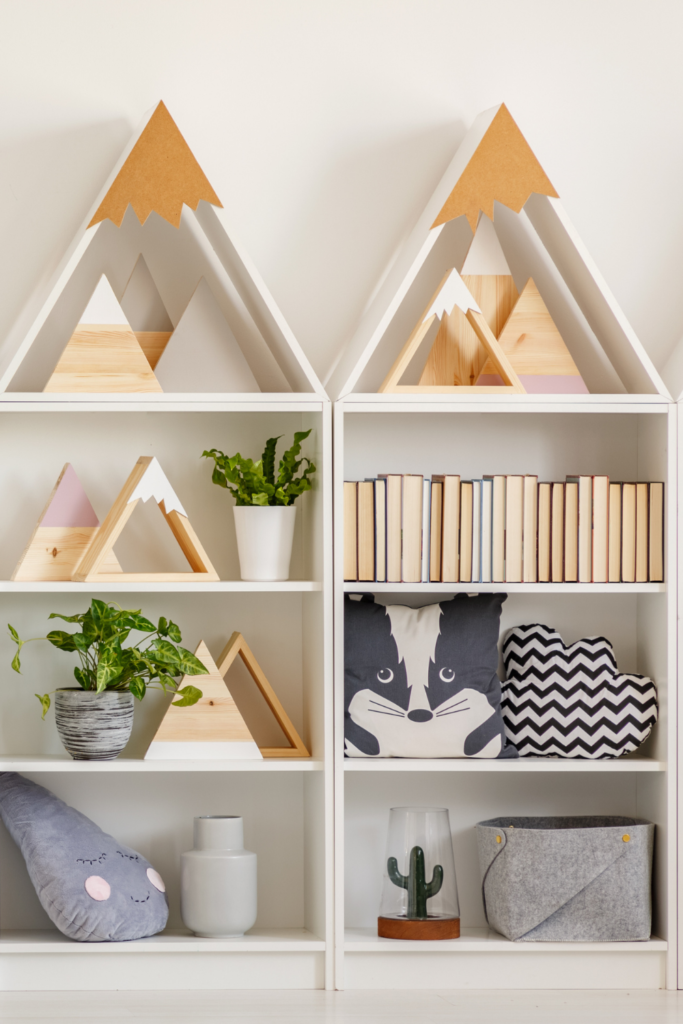 Books feed kids' minds and feed their psyches. Make their books prominent and keep them within reach so your child can grab one whenever they feel like reading. Not only will it help to improve their jargon books and help them understand the world around them. A shelf is also a great addition to their room as it helps to keep books organized. Bookcases come in a number of different sizes so you should have an easy time finding a bookcase to fit your needs.
Shelving / Storage Space
There are endless things to pick from the floor of a child's room. But where does everything go? In a toy chest if you have one but if you want to save space you can install shelves or you can use empty shelves on their bookcase. Shelves are a great place to store toys, games, garments, and other toys. Storage doesn't stop at walled shelving units it also looks like clear bins under the bed or in the closet. While some things will be put away by adults keep most of the storage near the floor so that children can put things away themselves.
A Desk and Chair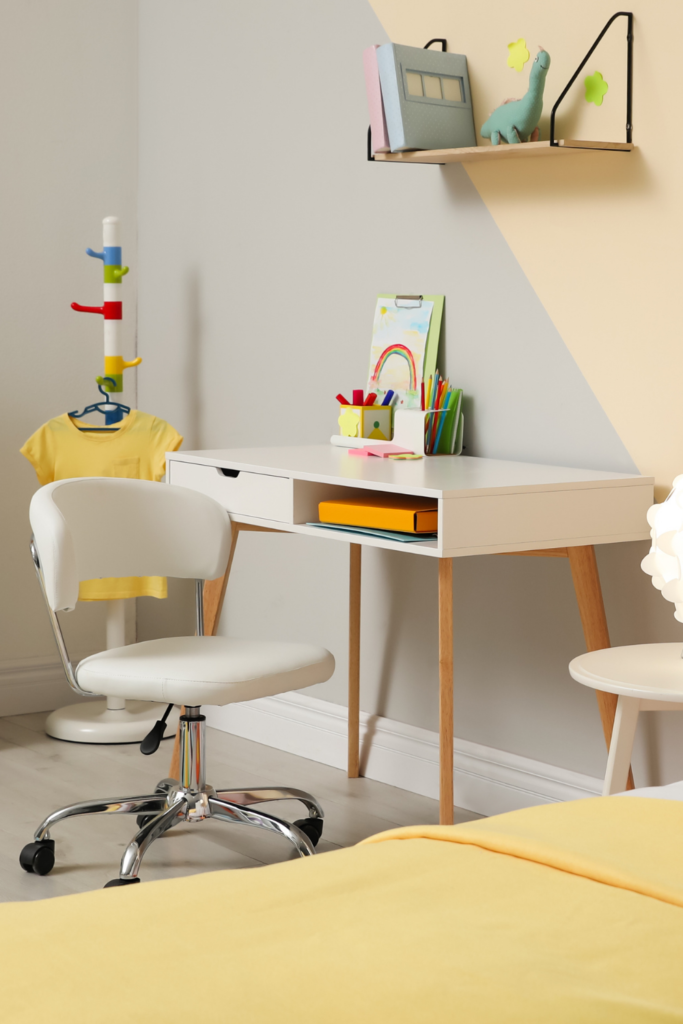 With regards to children's rooms, you can't manage without a work area and a seat; since that is the place where the children do their learning and other free-time activities. To save you some money get a table that can adjust as they grow and replace the chair when needed. The desk should have storage space for their papers, pencils, and other knick-knacks.
Colorful Things
Kids love color so give their rooms a splash of it. You can do this by painting a fun accent wall in their favorite colors. There are also removable wallpaper designs. If you want to paint or hang wallpaper you can keep the walls their original color and hang canvas art. These are pieces that can be hung in moments and moved around when it no longer suits the space.
Drawings turned Into Wall Art
Speaking of colorful canvas art, you can save money and hang the art your children create. You can get colorful frames to display their work or you can head to Micheals and buy your own canvas for your child to paint. Don't worry if the art is not perfect, it's not supposed to be. This is about allowing their creative personalities to shine through. Because kids can create a lot of artwork you can take down the old give it to family and friends, and hang the new art in its place.
A Space To Play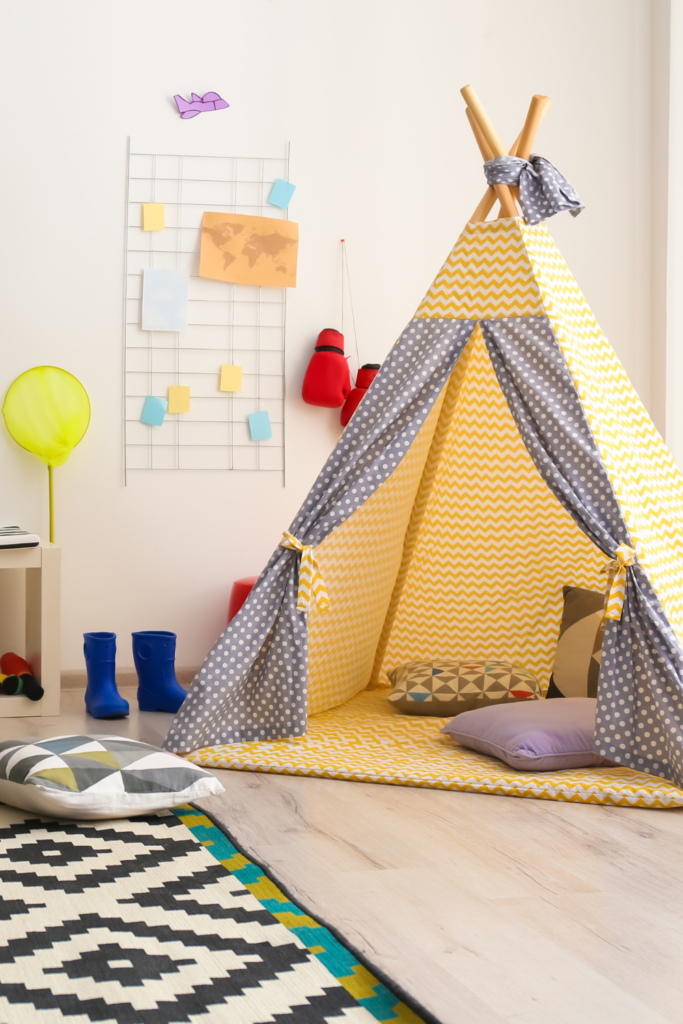 Should your child's room be big enough consider creating a small play area for them in their room. Play tents are very popular and can be used for a number of things like hide and seek, reading time, imaginary play, and the occasional nap. They come in a variety of colors and themes that can match your child's room decor. You can also jazz it up further by adding a mat or some colorful pillows so they can make themselves cozy.
Carpeted Floors
Carpet can serve many functions in your child's room. It adds color, adds to the decor, protects the existing flooring underneath, thicker carpet reduces noise, and can help prevent bruising while playing. So in the event that you are burnt out on the commotion coming from the child's room when they're playing, stepping, and bouncing around, this will assist with noise reduction particularly if the child's room is on the upper levels of the house.
A Wall Mounted TV
While some parents object to the idea of tv in a young child's room, for older kids it can be a positive. This will allow your child to watch what they want to in their room without having to fight over the remote, especially if you have more than one child. While your child may be in their own room you can still limit watch-time. Most cable providers provide this option. You'll have to check with them to see how it works. Also, mount it to the wall. This will ensure it won't fall over and it will free up shelving space in their room, especially if you're working in a smaller room.


SHOP THIS POST

What are some things you think every child should have in their bedroom? What's the one thing that has been a lifesaver in your child's bedroom? Share with me in the comments below.
The following two tabs change content below.
Maria Antionette is a professional hairstylist, DIY creator and fashion lover with a belief that beauty can be fun, easy and simple.
Latest posts by Maria Antoinette (see all)