If you could visit every state in America where would you go? I know that's a question that I've asked myself often. Wonder no further. I searched around and found 50 family-friendly destinations in every state for your family to travel to this summer. While this post won't show the full beauty of each state it will surely highlight some of the best destinations each one has to offer.
ALABAMA
Birmingham Civil Rights Institute (BCRI)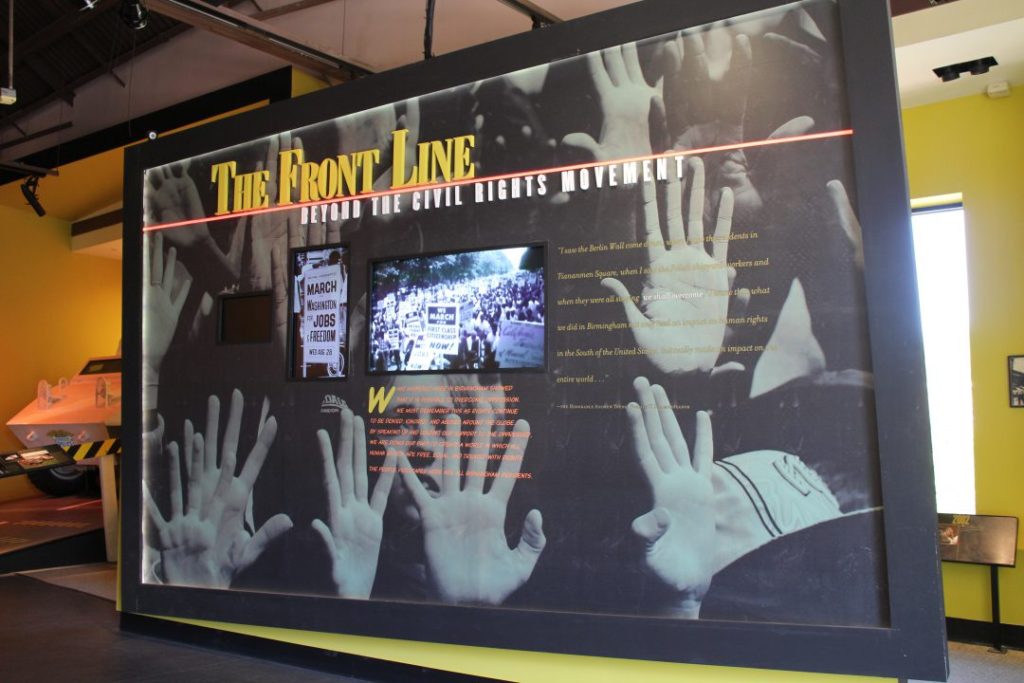 Photo Credit: Birmingham Civil Rights Institute
Learn about the struggles of the Civil Rights area at the Birmingham Civil Rights Institute. The exhibits are self-guided allowing you to take your time as you make your way through the contributions that Birmingham had on the Civil Rights movement.
ALASKA
Alaska Wildlife Conservation Center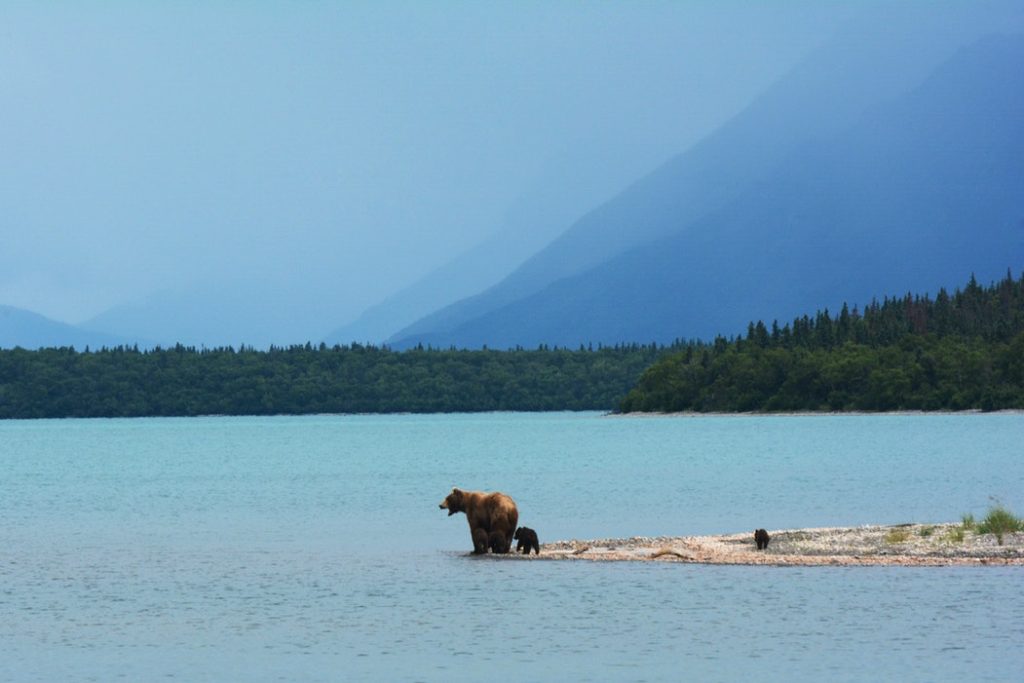 The Alaska Wildlife Conservation Center is a sanctuary with over 200 acres allowing animals to feel at home in their habitats. While at the conservation you'll observe black bears, brown bears, moose, caribou, elk, deer, porcupine, musk ox, and many more!
ARIZONA
Grand Canyon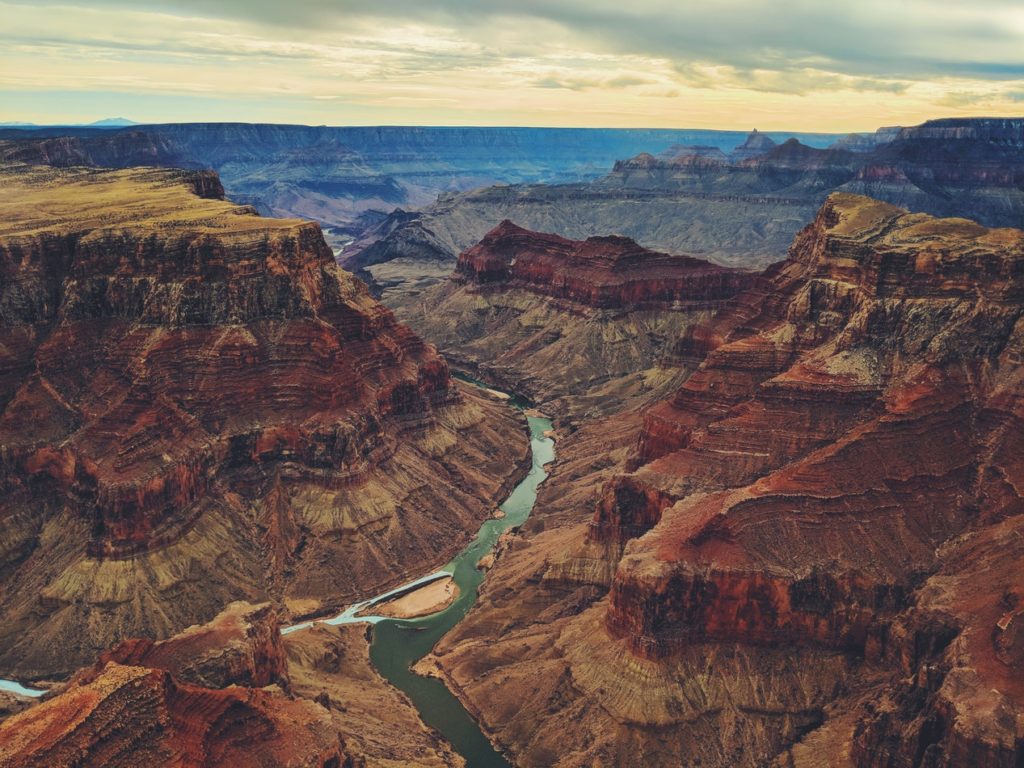 Created by the Colorado River, the Grand Canyon is a steep-sided canyon that offers activities such as camping, hiking, train rides, and rafting.
ARKANSAS
Digging for Diamonds
The entire family will have loads of fun at Digging for Diamonds at the Crater of Diamonds State Park in Arkansas. But it's not all about diamonds here. There are a number of additional activities from horseback riding, kayaking, and scuba diving.
CALIFORNIA
Santa Monica Pier
The iconic Santa Monica Pier is spread across two piers that contain an amusement and Ferris wheel. But that's not all it has to offer. You can visit the aquarium, take a trapeze class or rent a bike to take in the sights.
COLORADO
Rocky Mountains

The Rocky Mountain National Park has 355 miles of hiking trails that range from flat lakeside strolls to steep mountain peak climbs. It's also a perfect place for horseback riding, camping, and fishing. You'll find there is something for everyone in the Rockies.
CONNECTICUT
Mystic Aquarium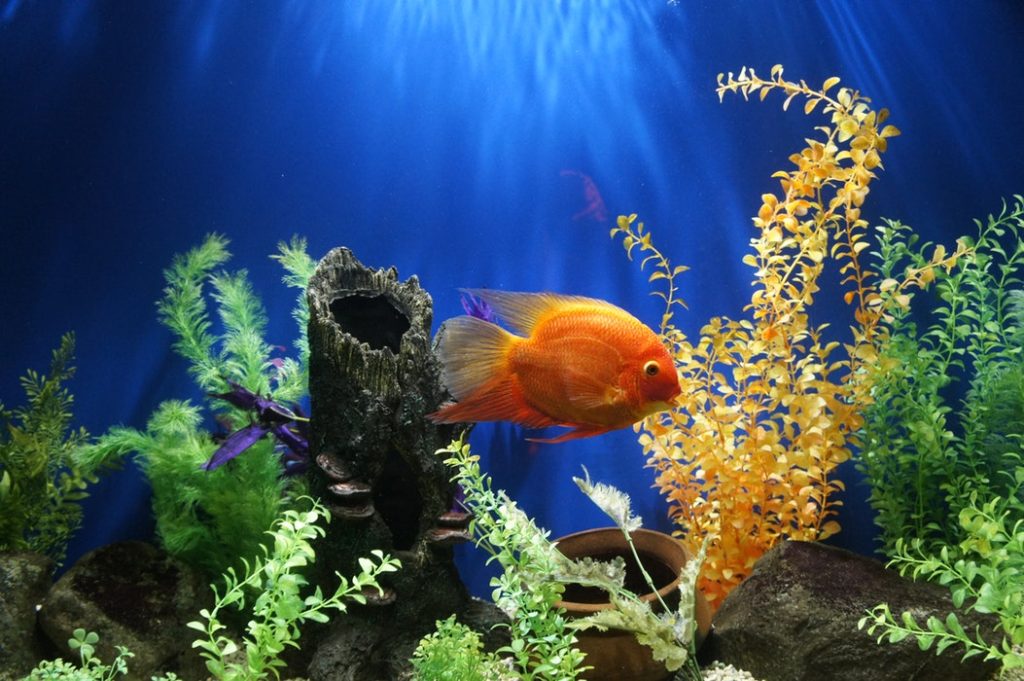 Mystic Aquarium is home to thousands of species of marine mammals, fish, invertebrates, and reptiles. They have a number of exhibits which include a ray and shark touch pool, an African penguin exhibit, a jelly gallery, and the "Jurassic Giants" dinosaur exhibit.
DELAWARE
Rehoboth Beach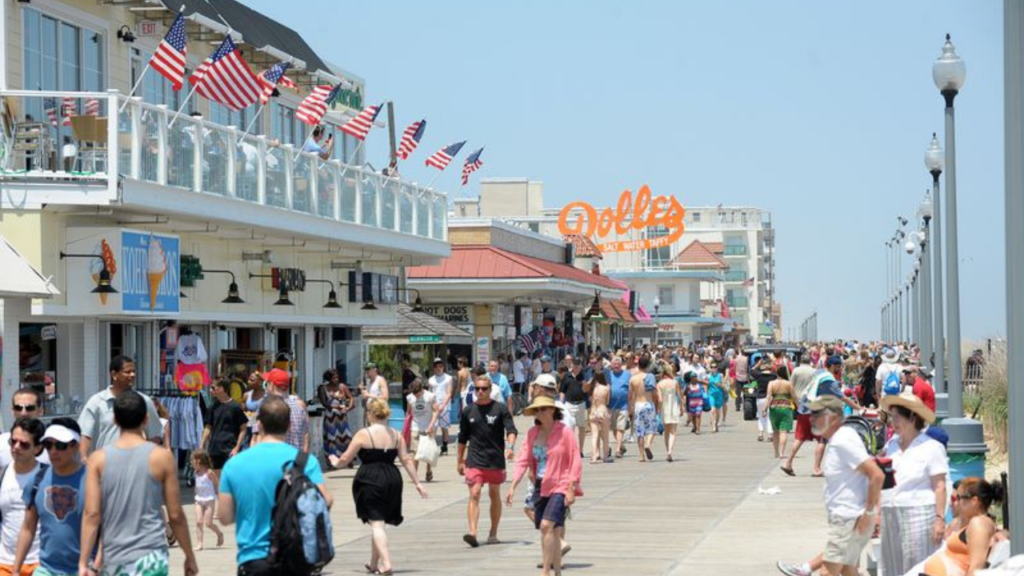 Photo Credit: City of Rehoboth
Rehoboth is a beach town in Delaware with a boardwalk filled with restaurants, shops, hotels, and amusements. You can also stop by the Rehoboth museum to learn about the history of the town with the help of vintage postcards and yearbooks.
FLORIDA
Legoland
Legoland is located in central Florida and is a perfect destination for families with kids ages 2-12. Located just 45 minutes from Orlando and Tampa this theme park has more than 50 rides, shows, and attractions inspired by popular LEGO brands and characters. It also has a waterpark and a world-famous botanical garden.
GEORGIA
Center for Puppetry Arts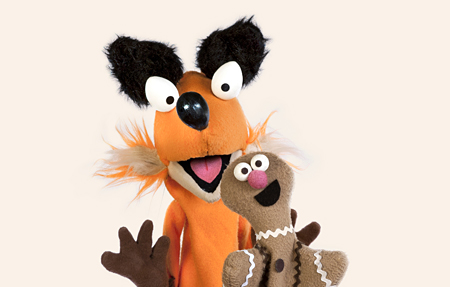 Photo Credit: Center for Puppetry Arts
The goal of the Center for Puppetry Arts is to inspire and celebrate the global art of puppetry. The center offers a number of activities and exhibits for children, as well as the Jim Henson museum which teaches how his famous characters came to life.
HAWAII
Oahu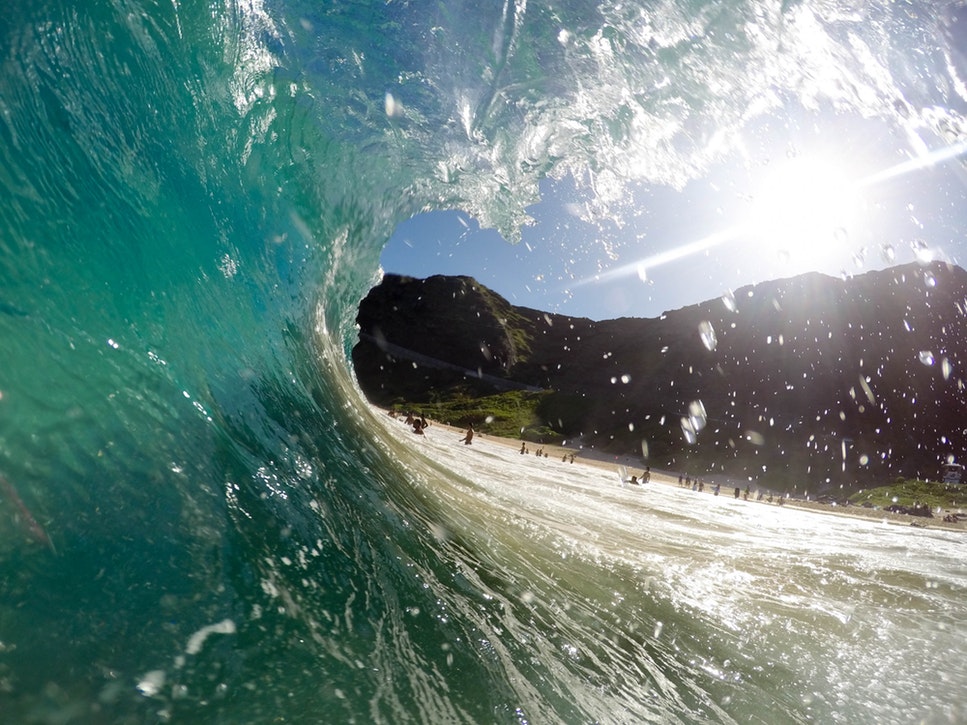 Oahu is the third largest Hawaiian island and is called "The Heart of Hawaii". While there you can enjoy a number of activities from biking, hiking, snorkeling, and swimming with the dolphins. If that's too much and you want to relax you can spend the day lounging on one of the islands numerous beaches.
IDAHO
Payette Lake
Payette Lake sits at an elevation of 5,000ft in the mountains of Idaho. It was formed 10,000 years ago when it was carved out by a glacier that was 1,000ft high, 2.5 miles wide, and 8 miles long. Half of the lake is protected as part of Ponderosa State Park which also offers over 1000 acres of natural wilderness, campsites, and hiking trails.
ILLINOIS
Chicago Navy Pier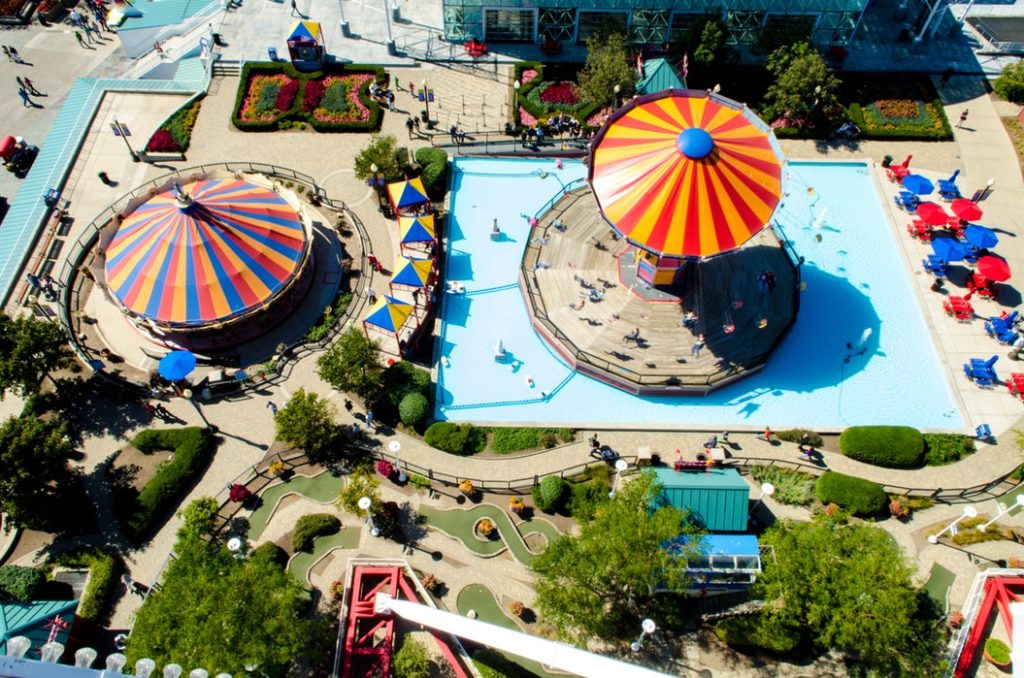 The Chicago Navy Pier, named after the Navy personnel who were housed at the pier during WWI, features more than fifty acres of parks, gardens, shops, restaurants, family attractions, and exhibition facilities. It is one of the most visited attractions in the entire Midwest and is Chicago's number one tourist attraction.
INDIANA
Children's Museum of Indianapolis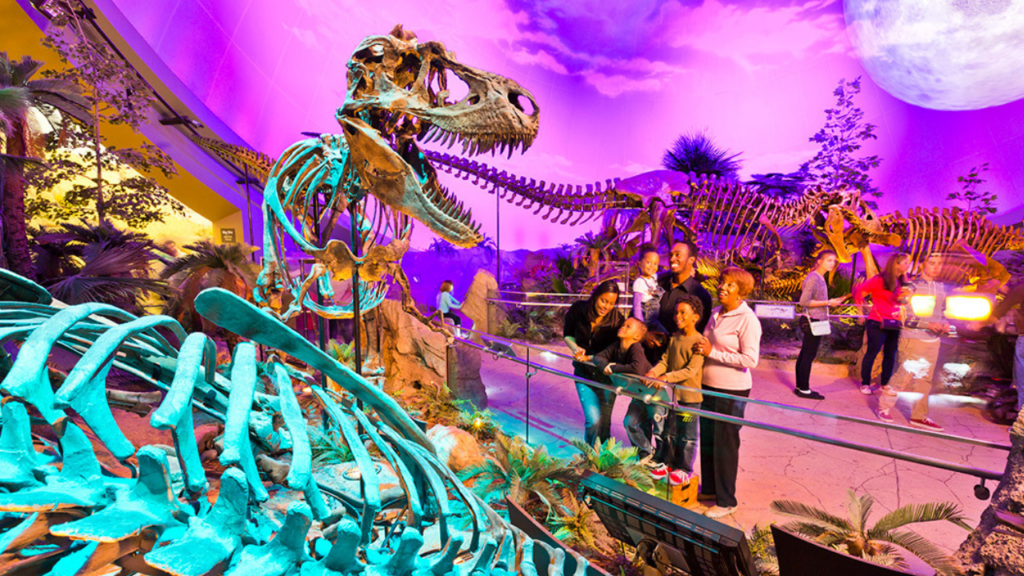 Photo Credit: Children's Museum
Pack up the kids and bring them to The Children's Museum of Indianapolis, the world's largest children's museum. The museum is 472,900 square-foot facility that has more than a dozen exhibits as well as indoor and outdoor activities. Some of the exhibits include Stories from our Community, Scienceworks, and Paw Patrol.
IOWA
Adventureland Resort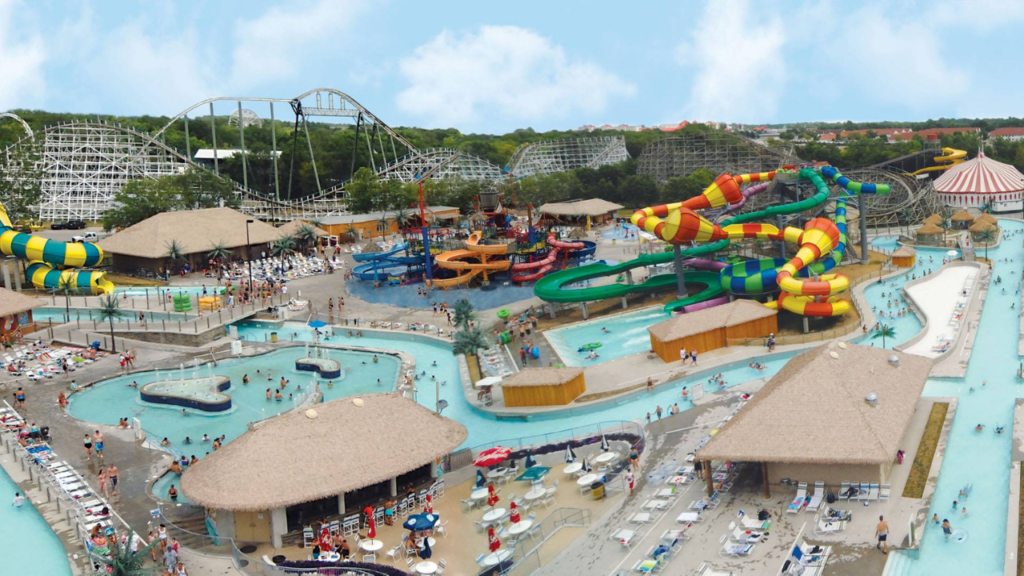 Photo Credit: Adventureland Resort
Adventureland Amusement Park and Adventure Bay Waterpark contain over 100 rides, attractions, and thrill rides. There are also plenty of children's rides for those who are less adventurous. Adventureland also has a number of shows from thrilling circus acts and magic shows as well as live music and juggling.
KANSAS
Deanna Rose Children's Farmstead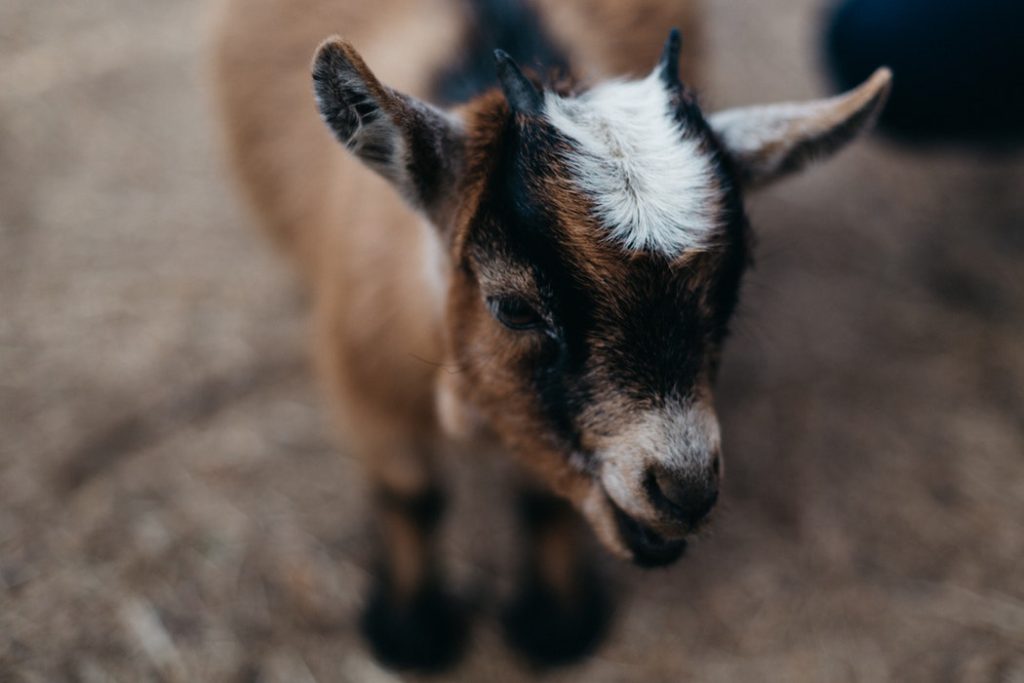 Visitors to Deanna Rose Children's Farmstead will see more than 250 animals and birds, learn about growing flowers and vegetables, or experience an Indian encampment. Children will have the opportunity to bottle-feed baby goats, milking cows and riding horse-drawn wagons through the woods.
KENTUCKY
Kentucky Horse Park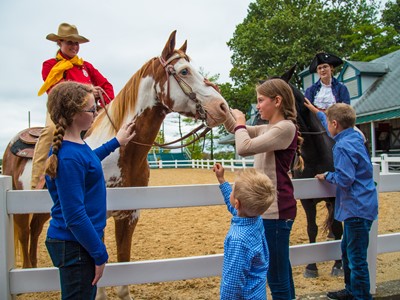 Photo Credit: Kentucky Horse Park
Opened in 1978 Kentucky Horse Park is a working horse farm and an educational theme park located in Lexington, Kentucky. The park also contains the International Museum of the Horse, a Smithsonian Affiliate, that houses a permanent collection of horse history and memorabilia.
LOUISIANA
New Orleans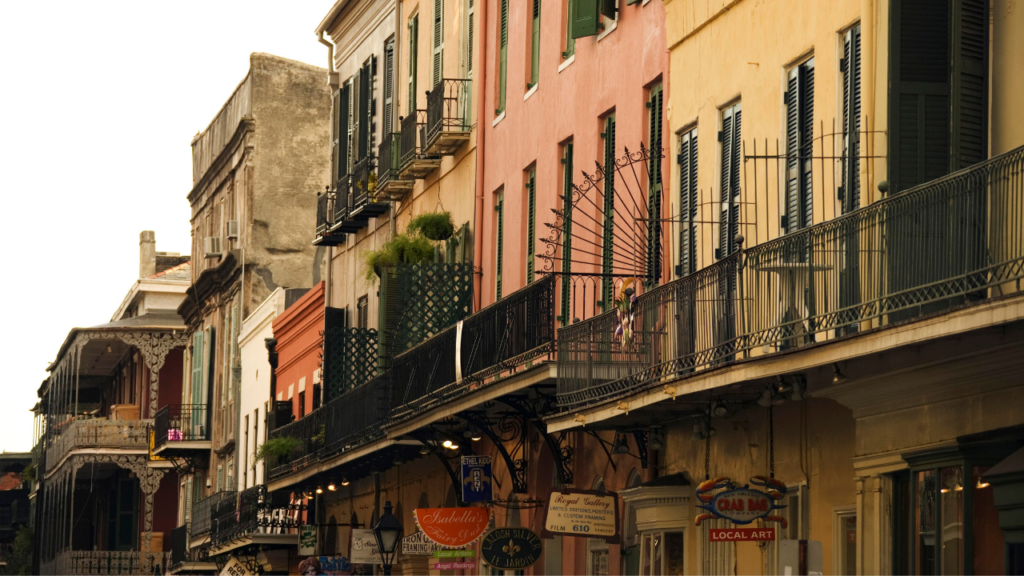 New Orleans offers plenty of activities and entertainment for children, from toddlers to teens. Spend the day at the Louisiana Children's Museum, Preservation Hall and Jazz Band, the Audubon Zoo or any number of attractions and exhibits.
MAINE
Crab Apple Whitewater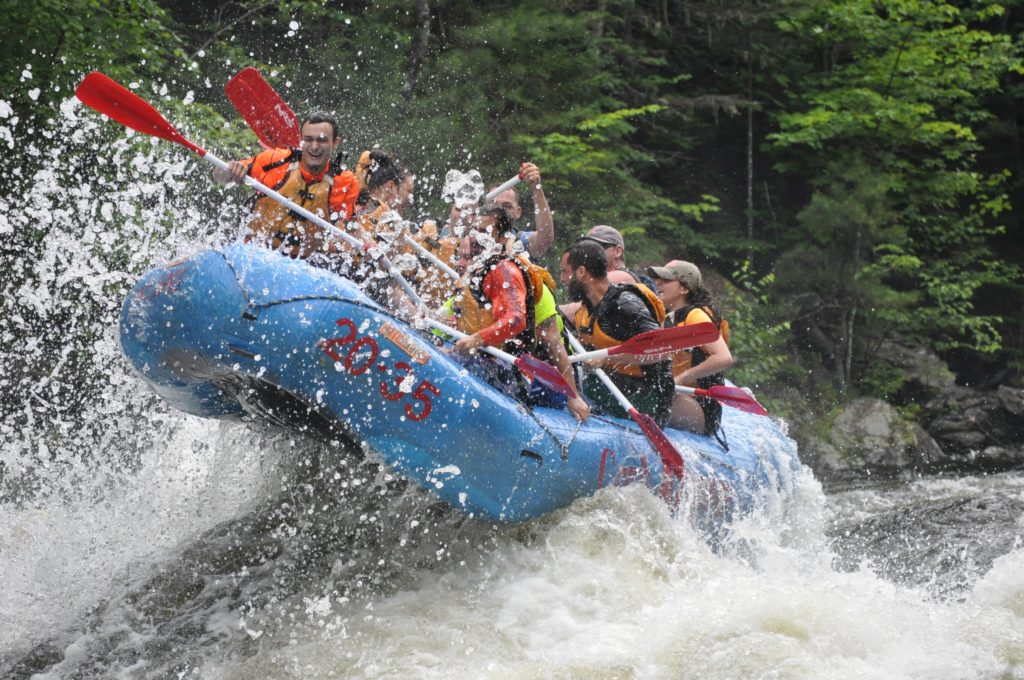 Photo Credit: Crab Apple Whitewater
Crab Apple Whitewater is a family-owned company that offers whitewater rafting adventures. There's no need to leave afterward stay and relax in the pool, take a walk into Maine's highest waterfall, Moxie Falls. or take part in the Nightfall Paintball game that begins every day after rafting.
MARYLAND
Ocean City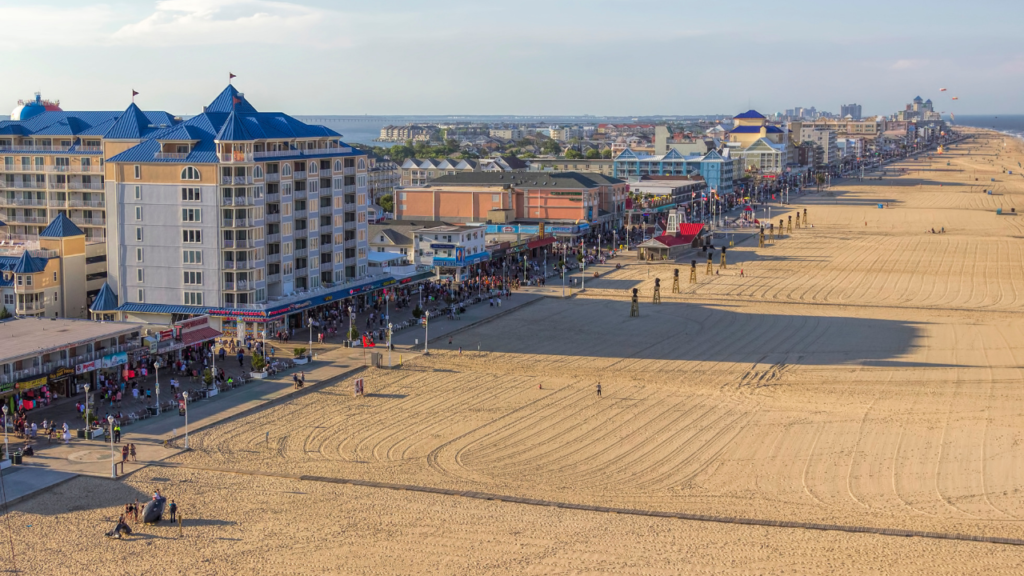 Ocean City features miles of beach and a wooden boardwalk lined with restaurants, shops, and hotels. Trimper's Rides, at the southern end of the boardwalk, has hosted theme-park attractions for decades. If your family is interested in water sports there are kayaks and tour boats.
MASSACHUSETTS
Cape Cod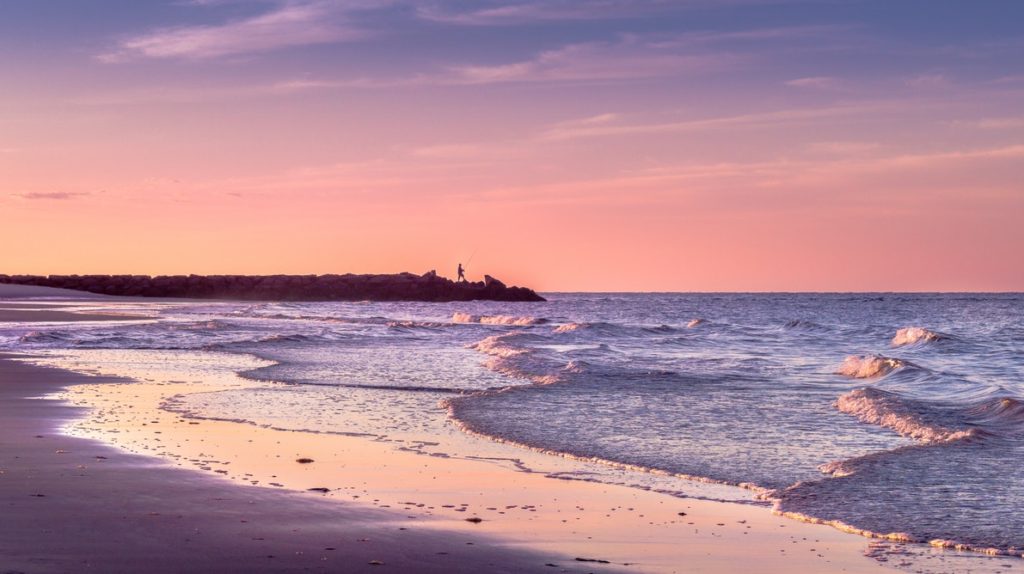 Cape Cod is a popular summertime destination and is the site of quaint villages, seafood shacks, lighthouses, and ocean beaches. Travel to Hyannis and visit the John F. Kennedy Museum or hop the ferry to visit nearby Martha's Vineyard and Nantucket.
MICHIGAN
Tuskegee Airmen National Historical Museum
The National Museum of the Tuskegee Airmen represents the collective efforts of many individuals. It provides a place not only to record the heroic contributions of the brave airmen who defended our nation during a period in our history when they were not thought of as the equal of other citizens. It's a place where the youth of America can gain inspiration, counseling, and assistance in achieving excellence in their own educational and career pursuits.
MINNESOTA
Valleyfair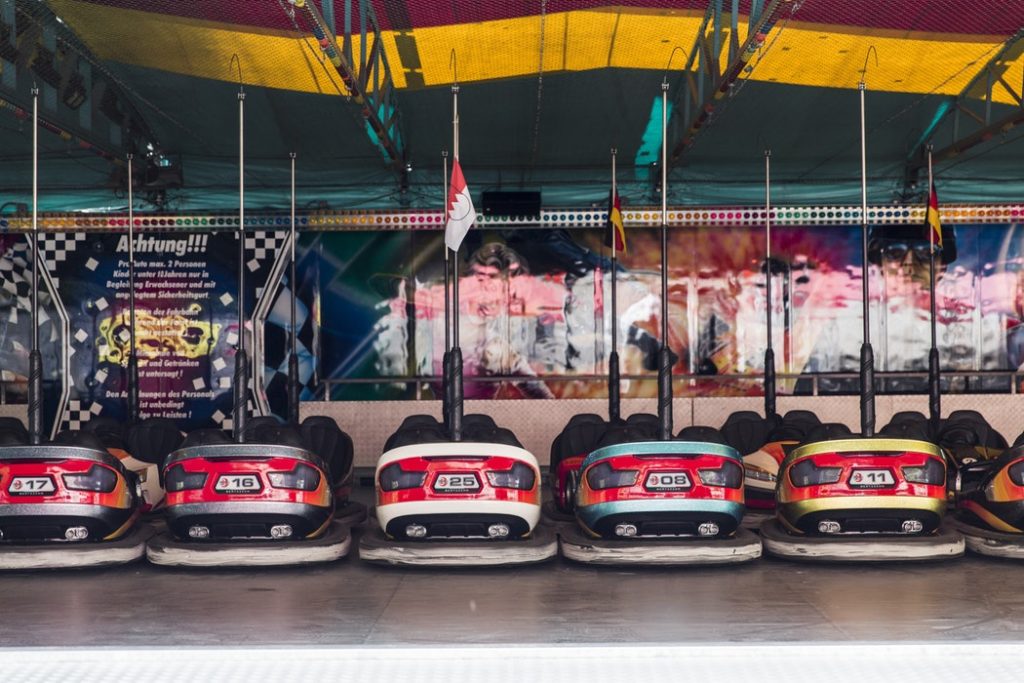 Valleyfair is a 125-acre amusement park in Shakopee, Minnesota that features over 75 rides and attractions including eight roller coasters. There's also a water park called Soak City which is included with the price of admission.
MISSISSIPPI
Mississippi Civil Rights Museum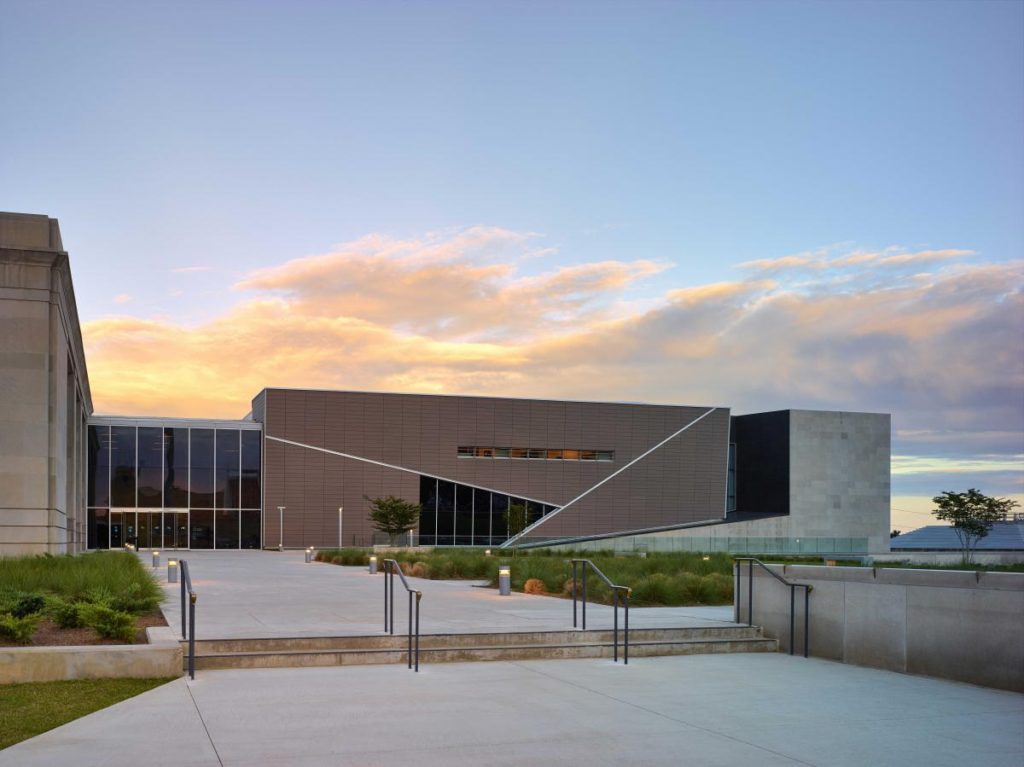 Photo Credit: Mississippi Civil Rights Museum
The mission of the Mississippi Civil Rights Museum is to document, exhibit the history of, and educate the public about the American Civil Rights Movement in Mississippi between 1945 and 1970.
MISSOURI
Saint Louis Zoo

Voted America's top free attraction, Saint Louis Zoo is located on 90 acres in beautiful Forest Park, and home to more than 500 species of animals, many of them rare and endangered. This zoo is one of the few free zoos in the nation.
MONTANA
Glacier National Park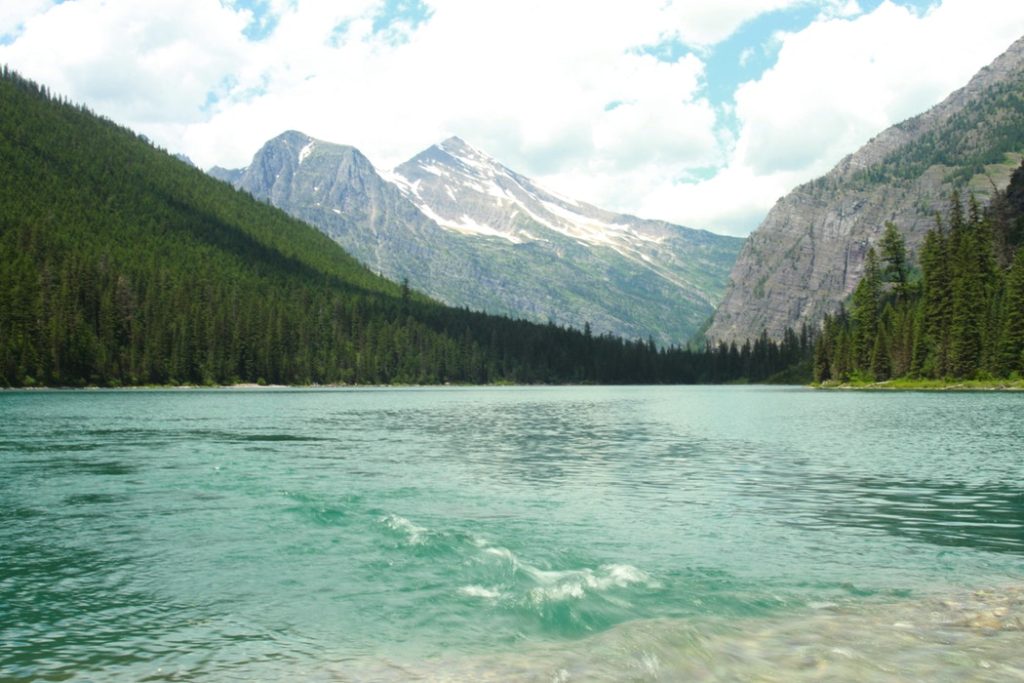 Located in Montana's Rocky Mountains, Glacier National Park has over 700 miles of trails and is perfect for those seeking a wilderness adventure. Other activities include backpacking, cycling, and camping. There are also special activities just for children of all ages to enjoy.
NEBRASKA
Old Market in Omaha
The Old Market is located in downtown Omaha, Nebraska. This neighborhood is a popular destination spot for tourists and locals as it's home to many restaurants, art galleries, and upscale shopping.
NEVADA
Las Vegas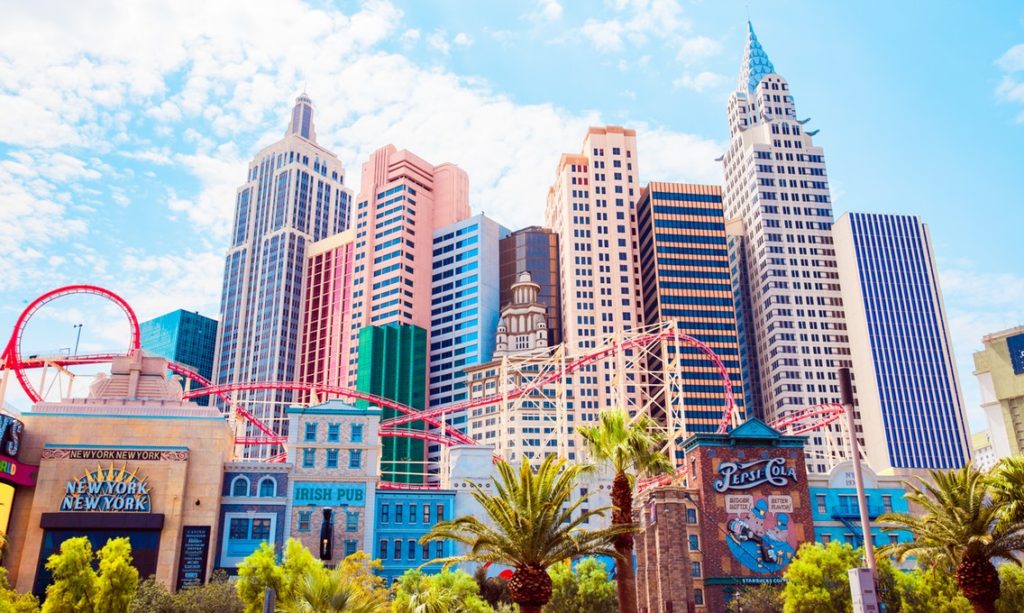 Las Vegas isn't just an escape for adults. There are plenty of things in Vegas that are geared towards children. There's Adventuredome Theme Park, Shark Reef Aquarium at Mandalay Bay, M&M's World, or Marvel Avengers S.T.A.T.I.O.N.
NEW HAMPSHIRE
Santa's Village
Christmas in July? Sure, why not. Santa's Village located in New Hampshire believes in the goodness of Santa and the Christmas. Which is why they celebrate the spirit of the season all year round. The village includes a number of rides, attractions, and a waterpark.
NEW JERSEY
Long Island Beach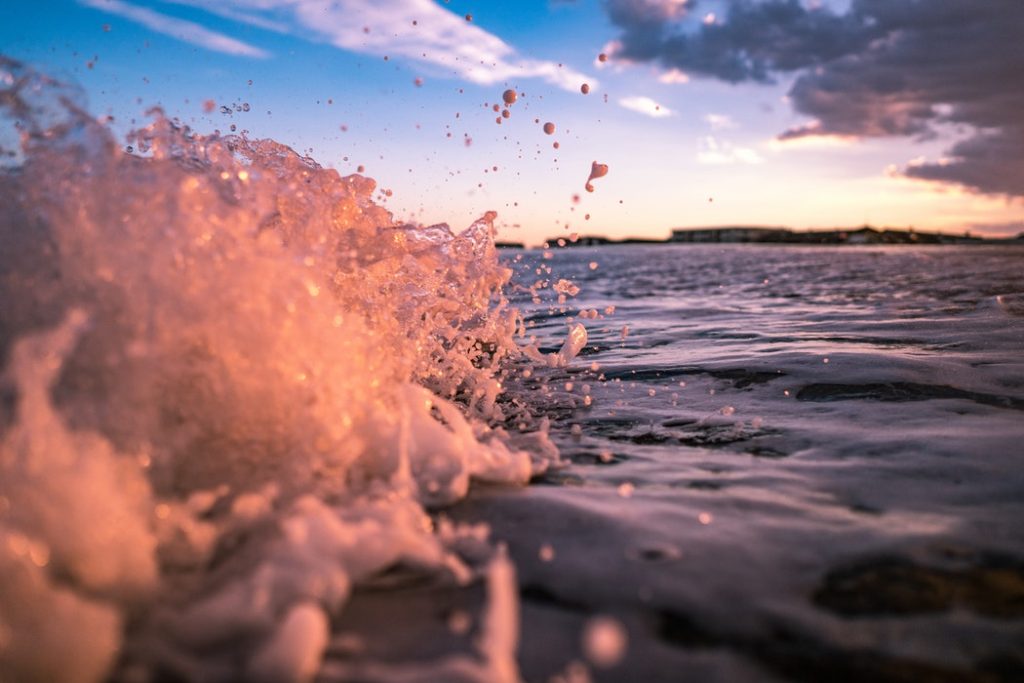 Long Beach Island is the premier spot in New Jersey for quiet relaxation by the ocean. Stretching 18 miles it has a boardwalk with shops, entertainment, and have amusement rides for both children and adults. Go for the day or for a long weekend it will be fun for all.
NEW MEXICO
Meow Wolf
Meow Wolf is an immersive and interactive experience that transport audiences of all ages into fantastic realms of story and exploration. This includes art installations, video, and music production, and extended reality content.
NEW YORK
New York City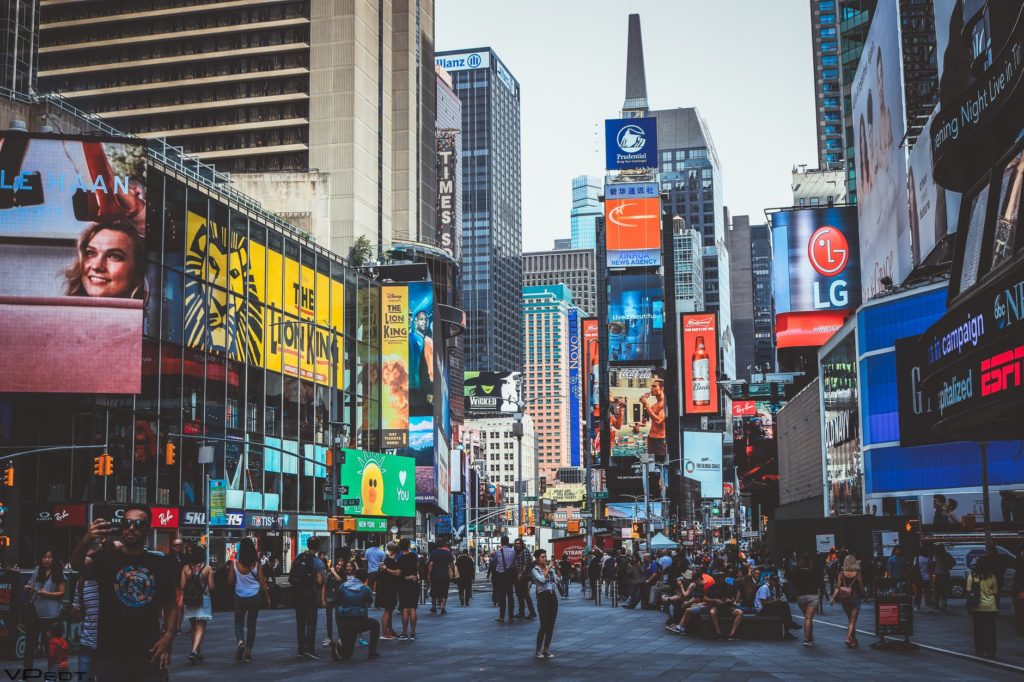 The Big Apple, better known as New York City is made up of 5 boroughs with Manhattan at its core. There is no shortage of family fun activities, from visiting iconic sights such as the Empire State Building, and Times Square.
NORTH CAROLINA
Outer Banks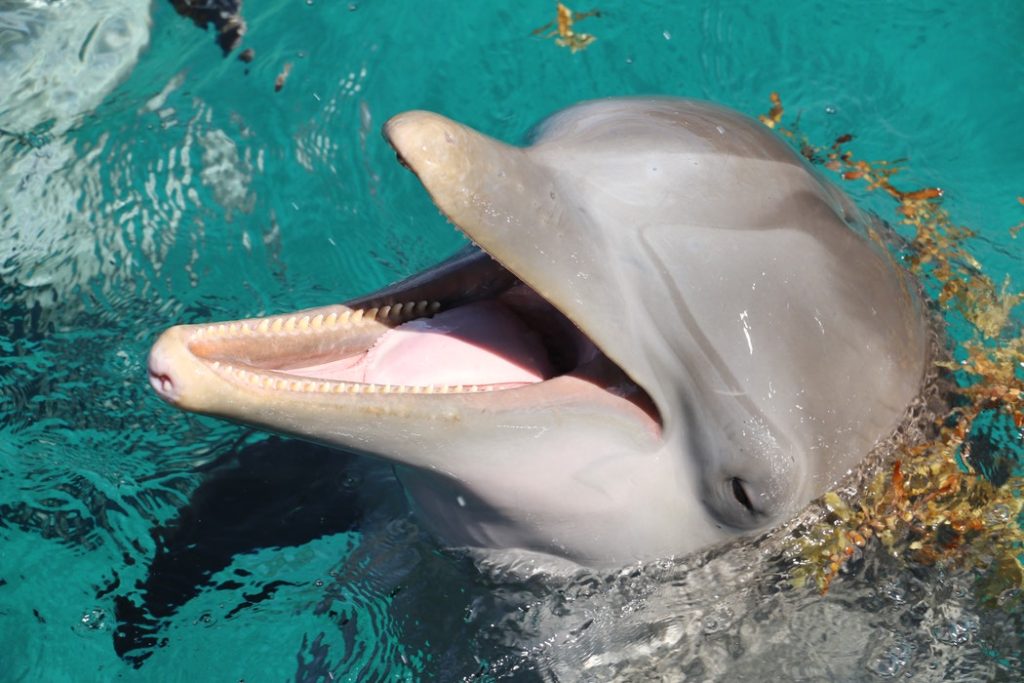 The Outer Banks are barrier islands off the coast of North Carolina. The open-sea beaches, state parks, and shipwreck diving sites make them a popular destination. Additional activities include kayaking, fishing, and dolphin watching.
NORTH DAKOTA
United Tribes Technical College International Powwow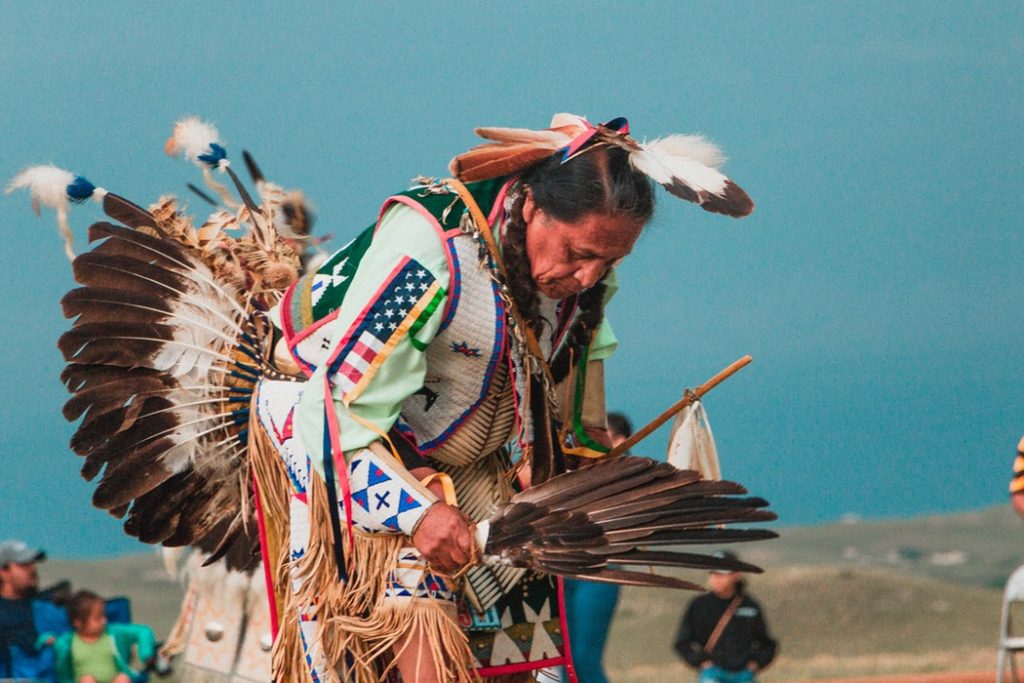 The United Tribes Technical College International Powwow features 1500 dancers and drummers representing more than 70 tribes. This event takes place every second weekend in September and is a premier cultural event in South Dakota.
OHIO
Cedar Point
Cedar Point is the roller coaster capital of the world. Located in Sandusky, Ohio, this is "A Place Like No Other". Home to 70 rides, a mile-long beach, spectacular summer events, on-site hotels and more.
OKLAHOMA
Science Museum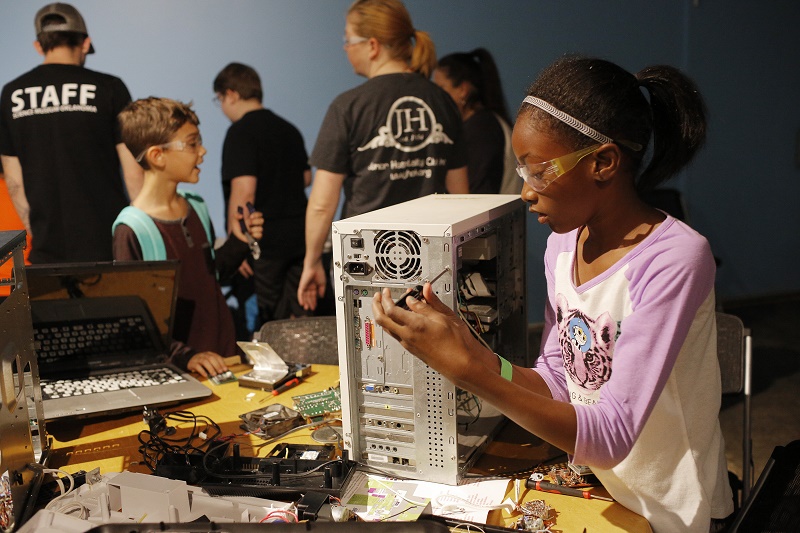 Photo Credit: Science Museum Oklahoma
Science Museum Oklahoma is 350,000 square feet of hands-on science experiences, art, and history. It's also home to the Kirkpatrick Planetarium and more than a dozen exhibits for children of all ages.
OREGON
Crater Lake National Park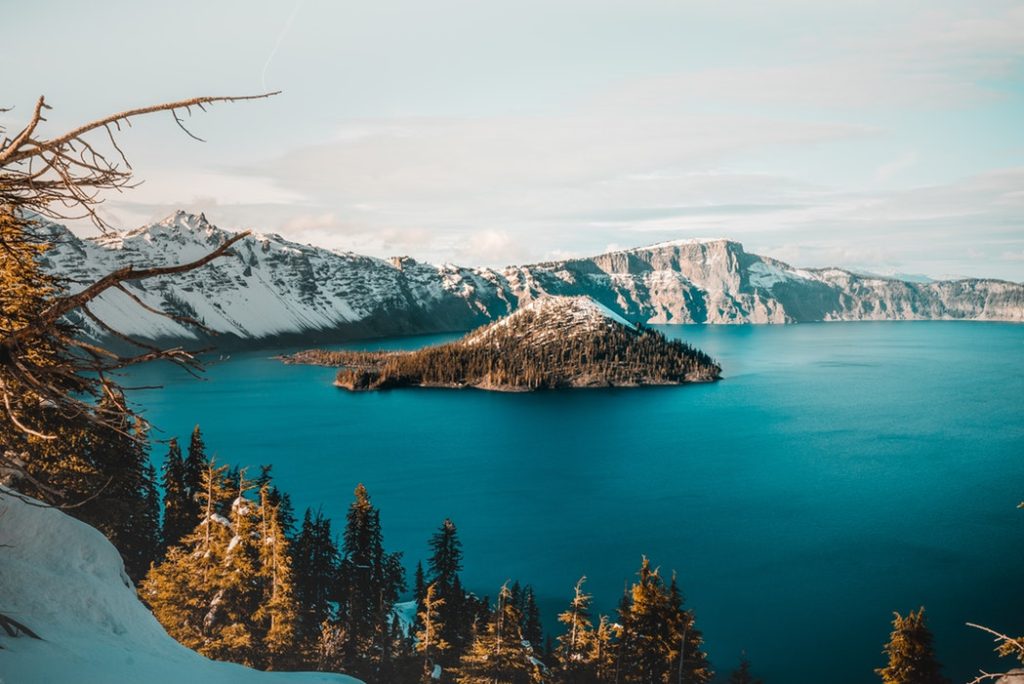 Crater Lake was formed by the now-collapsed volcano, Mount Mazama it's the deepest lake in the USA and one of the most pristine on earth. Take part in a number of activities such as hiking, camping, and boat rides around the lake.
PENNSYLVANIA
Hershey Park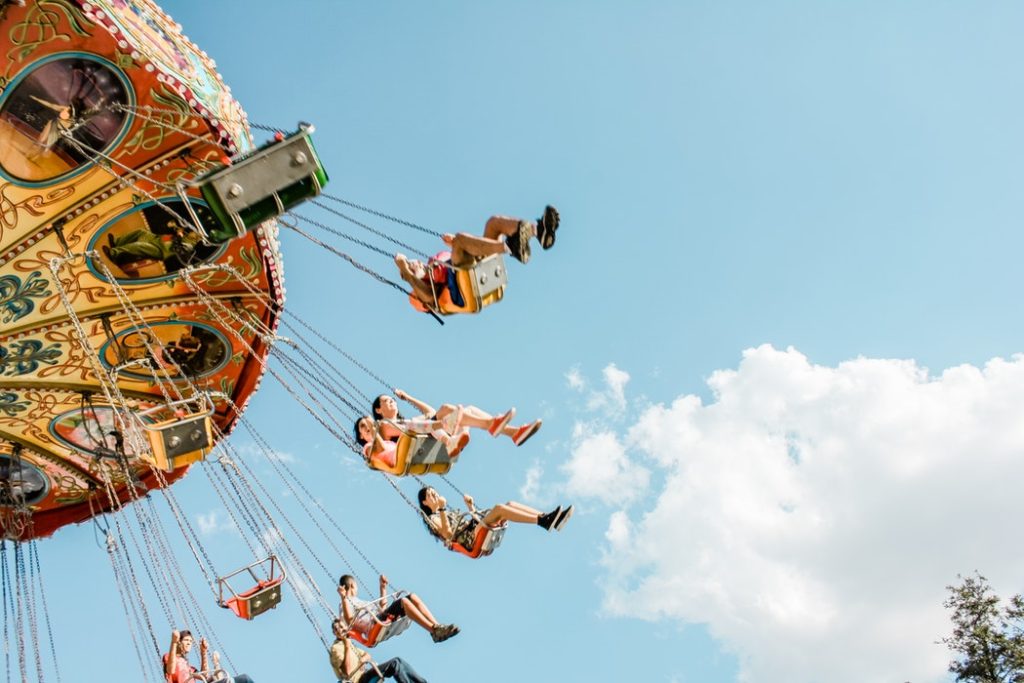 Originally created as leisure grounds for employees of Hershey's Chocolate Factory. Today Hershey Park is a family fun destination that includes more than 70 attractions, including 14 coasters, a water park, and a zoo.
RHODE ISLAND
Newport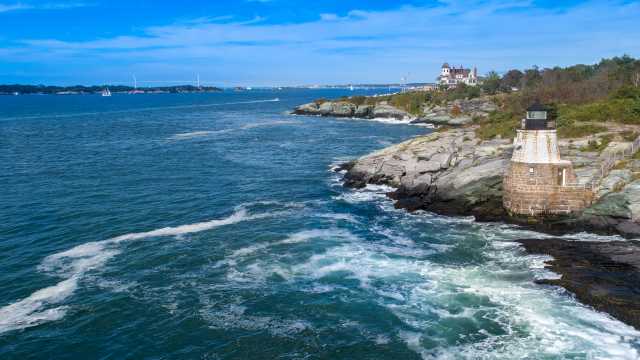 Photo Credit: Discover Newport
Newport is perched on the southernmost tip of Aquidneck Island, one of the many islands in the heart of Southern New England. There is no shortage of countless activities from museum and vineyard tours, farms and orchards for the children, and no shortage of water sports the whole family can enjoy.
SOUTH CAROLINA
Myrtle Beach
Myrtle Beach, a city and vacation resort on South Carolina's Atlantic coast. It's also known for its beachfront boardwalk arcades, souvenir stands, and restaurants, as well as the old-fashioned Family Kingdom amusement park and the SkyWheel, one of the country's tallest Ferris wheels.
SOUTH DAKOTA
Black Hills National Forest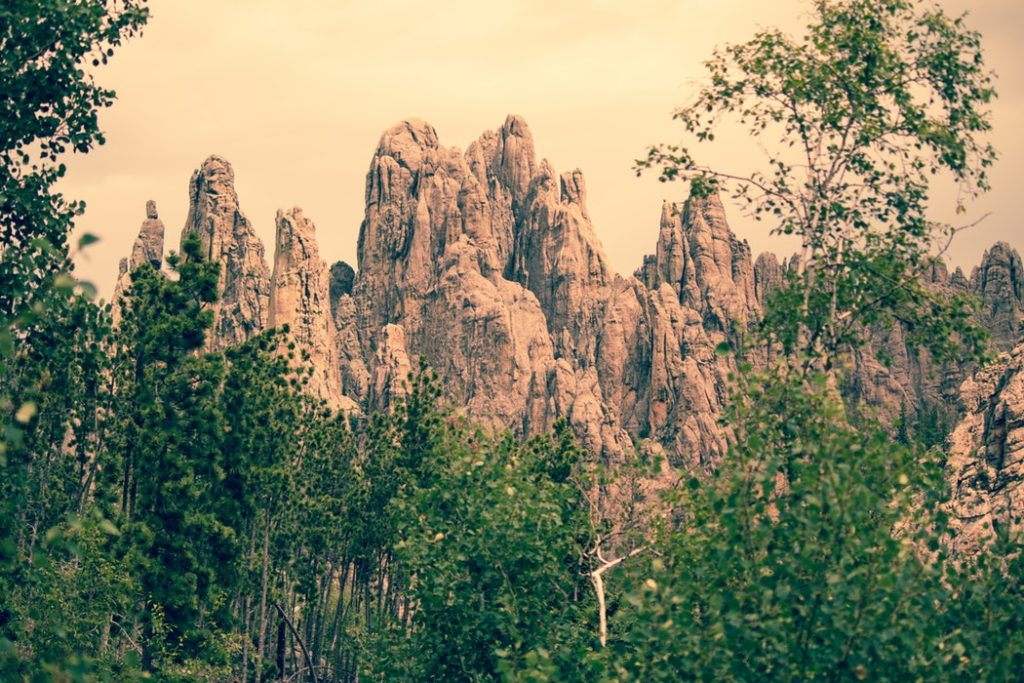 The legendary Black Hills of South Dakota is an oasis of pine-clad mountains on the Great Plains. It's the home of Mount Rushmore along with five other national parks, nine state parks and hundreds of attractions.
TENNESSEE
Pigeon Forge
Pigeon Forge is one of the most popular family vacation destinations in the Southeast. There are so many fun things to do here, the whole family will love it. There are more than 70 attractions that include mini-golf, go-karts, and Dolly Parton's Dollywood.
TEXAS
San Antonio River Walk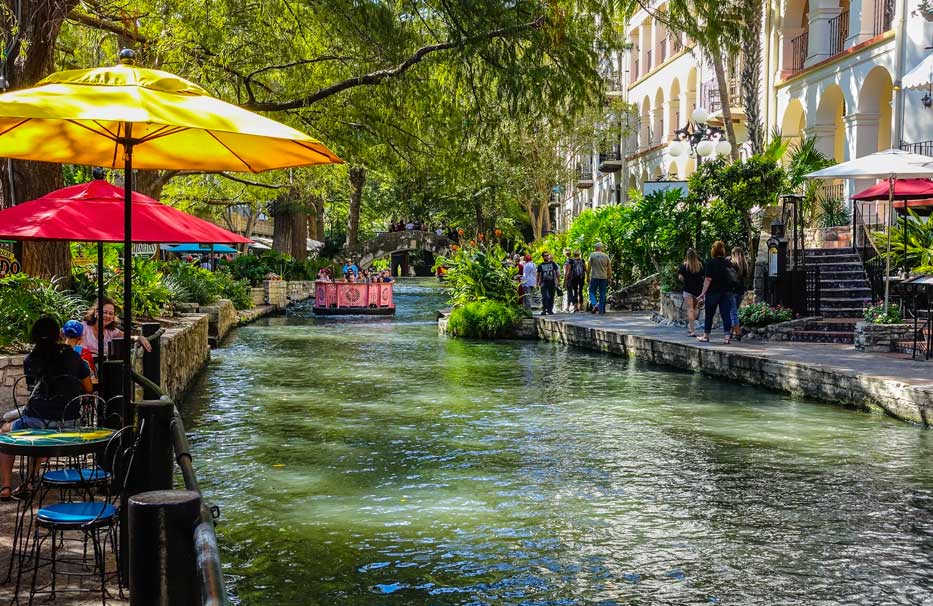 Photo Credit: Visit San Antonio
Stroll, shop, and dine along San Antonio River Walk 15-mile winding path. Explore by foot along the river's walking path or jump aboard a river barge for a ride and guided tour. Located in the heart of downtown San Antonio it will also give you the chance to explore nearby attractions like the Alamo, the King William Historic District and more.
UTAH
Dinosaur National Monument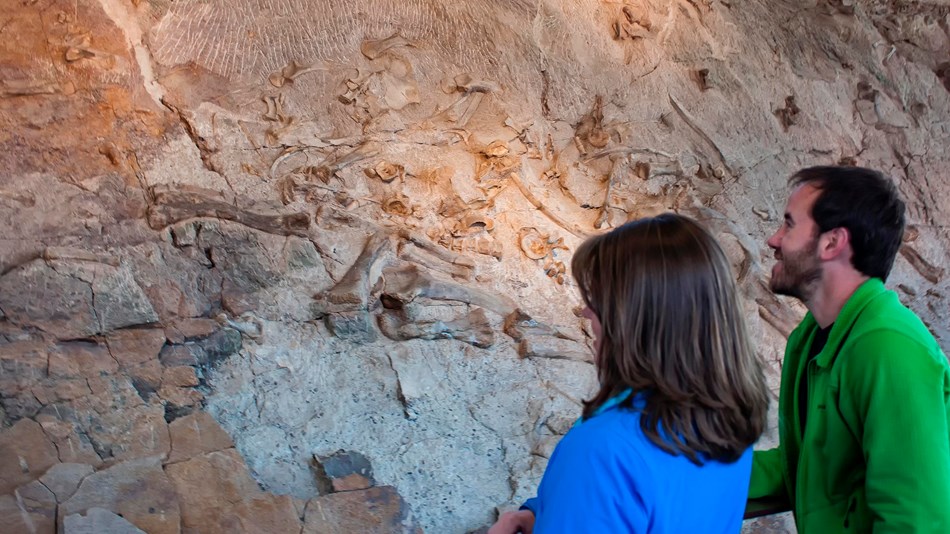 Photo Credit: National Park Service Dinosaur National Monument
Dinosaur National Monument contains famous fossil finds, dramatic river canyons, intriguing prehistoric carvings, and endless opportunities for adventure. Activities include hiking, a guided tour, picnicking, and camping.
VERMONT
Billings Farm & Museum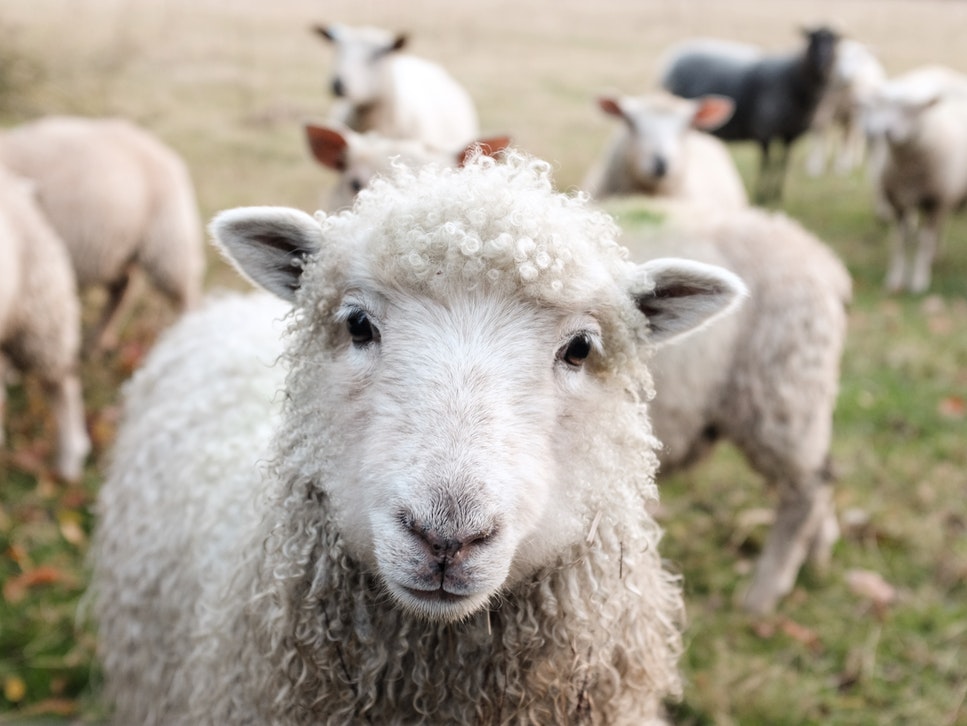 Billings Farm & Museum is a farm animal lovers dream. Your visit includes the livestock barns that house the farm's dairy herd, draft horses, sheep, and oxen. There are also extensive farm life exhibits and a fully-restored and furnished 1890 Farm House plus a variety of activities and programs for every age.
VIRGINIA
Busch Gardens Williamsburg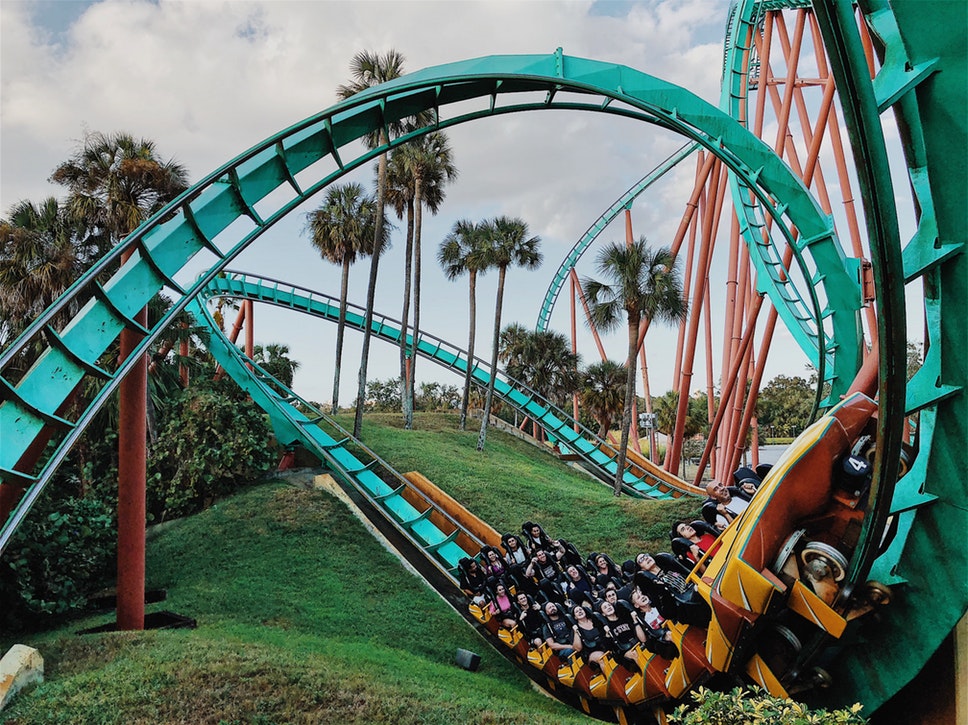 Busch Gardens is a theme park for the whole family, especially for children. It's jammed packed with over 40 kid-friendly attractions and rides in addition to Sesame Street, Forest of Fun, and Land of the Dragons leaving plenty of places for kids to learn and explore.
WASHINGTON
Mount Rainier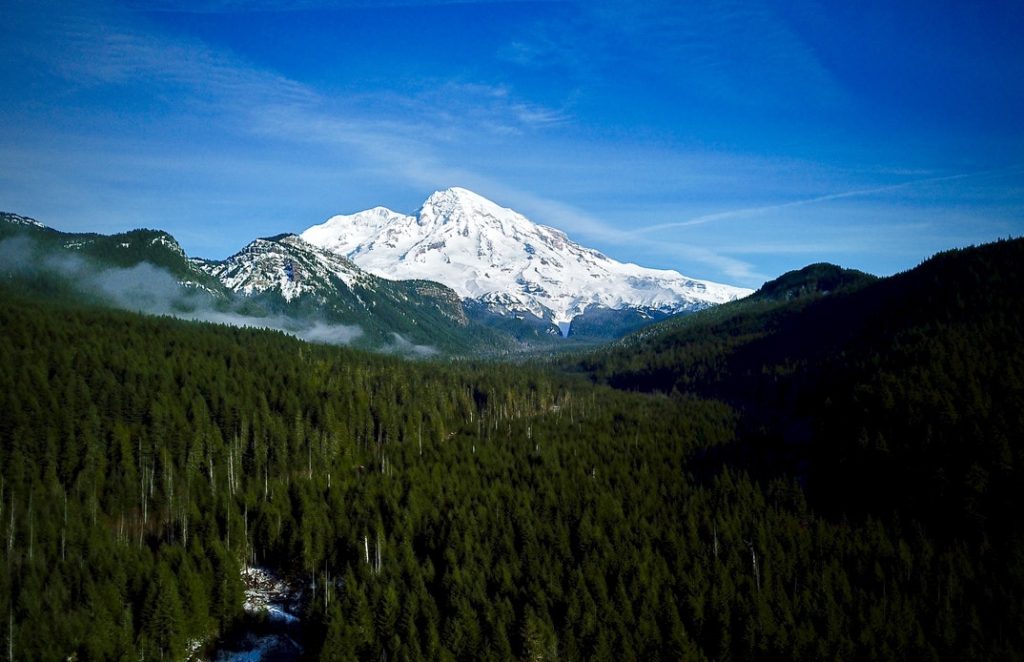 Mount Rainier National Park offers amazing opportunities for adventure, exploration, learning, and just plain fun. From the massive glaciers descending from its peak to the stunning array of wildflowers in its subalpine meadows, Mount Rainier provides a wide variety of opportunities for experiencing nature.
WEST VIRGINIA
Blackwater Falls State Park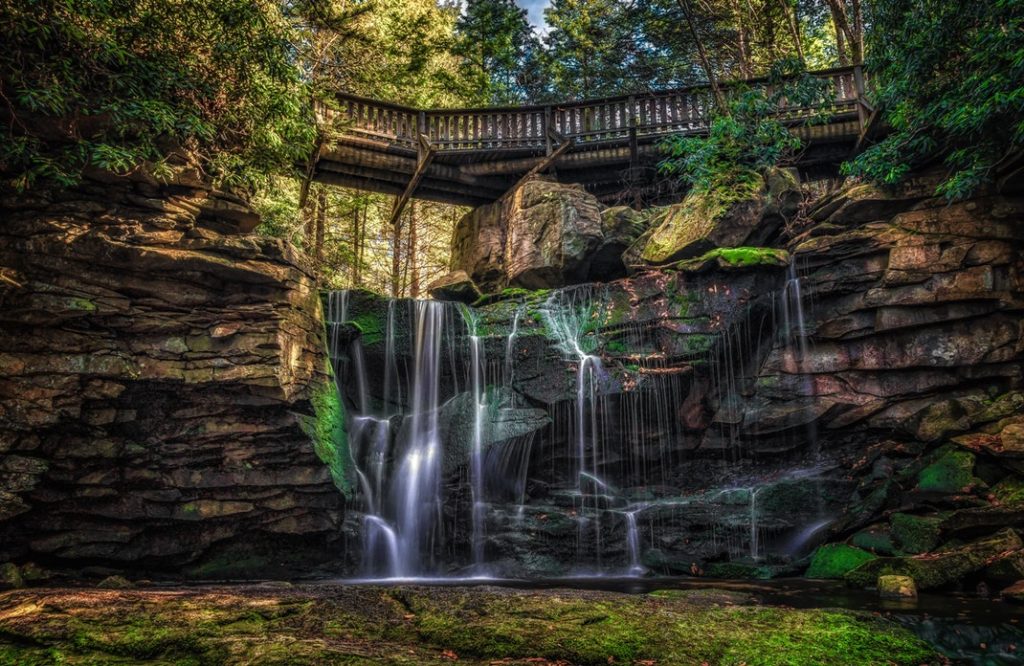 Blackwater Falls State Park is one of nature's crowning achievements and West Virginia's most visited park. While the famous falls are certainly aesthetically pleasing and a must-see experience, Blackwater Falls State Park has much to offer outside of Blackwater Falls. Activities include ATV riding, aerial tours, whitewater rafting, and camping.
WISCONSIN
Wisconsin Dells
Wisconsin Dells is The Waterpark Capital of the World. Explore scenic attractions, outdoor recreation, indoor waterparks, one-of-a-kind entertainment, and mouth-watering dining options.
WYOMING
Yellowstone National Park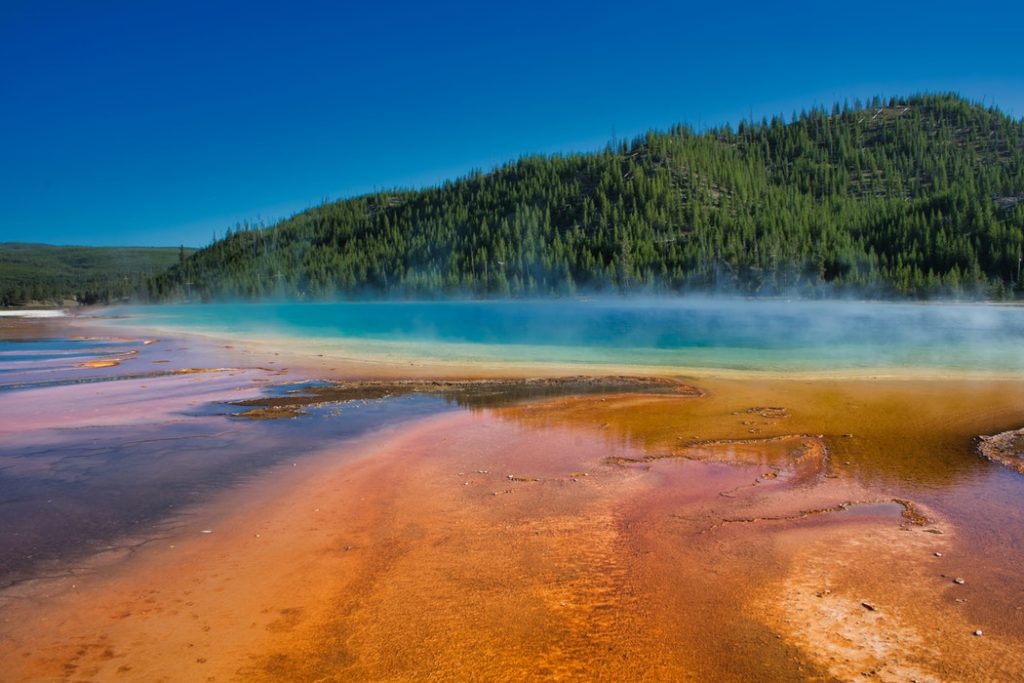 Yellowstone National Park, the oldest, one of the largest, and probably the best-known national park in the United States. Yellowstone is also known for its many scenic lakes and rivers. People travel from all over to camp, hike, and enjoy everything the park has to offer.
Bonus
Washington DC
National Museum of African American History and Culture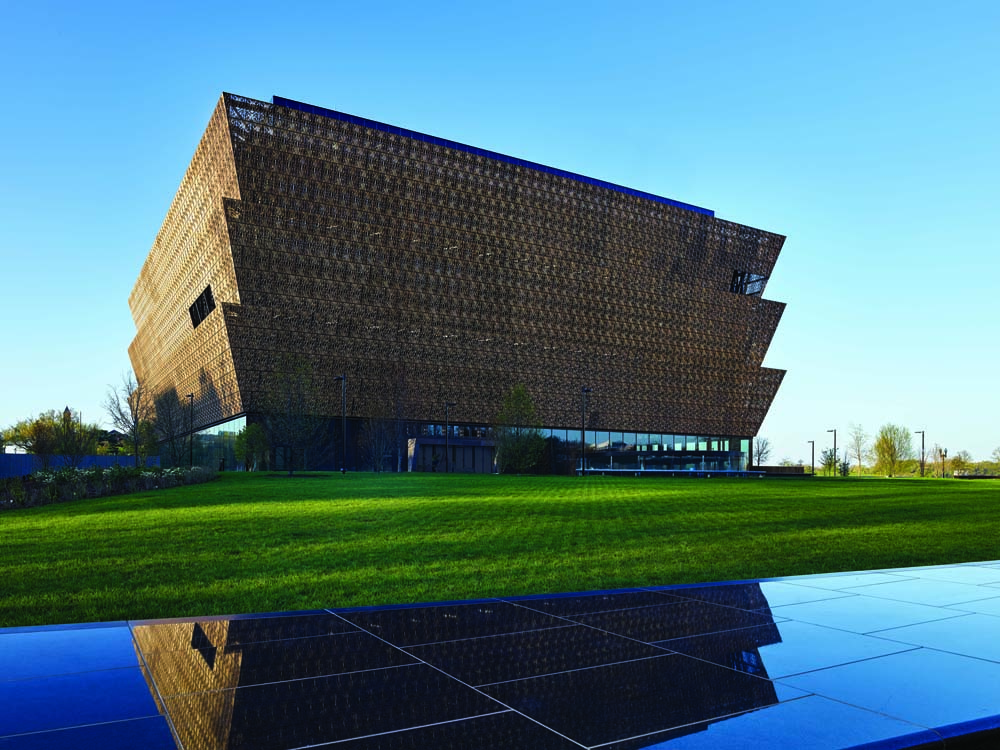 Photo Credit: National Museum of African American History and Culture
The National Museum of African American History and Culture is the only national museum devoted exclusively to the documentation of African American life. Through its interactive exhibitions, the museum allows all Americans to understand the stories, history, and culture of African Americans.
Let's keep the family-friendly destinations in every state list going by sharing your favorite places across the country. Share your vacay images with me on social using #TMABlog.
The following two tabs change content below.
Maria Antionette is a professional hairstylist, DIY creator and fashion lover with a belief that beauty can be fun, easy and simple.
Latest posts by Maria Antoinette (see all)