In the market for some new home decor? Before you head to your nearest department store check out this list of 25 home decor businesses owned by black women. These women are the best of the best when it comes to interior design, and their pieces will no doubt be the center of conversation anytime company comes over.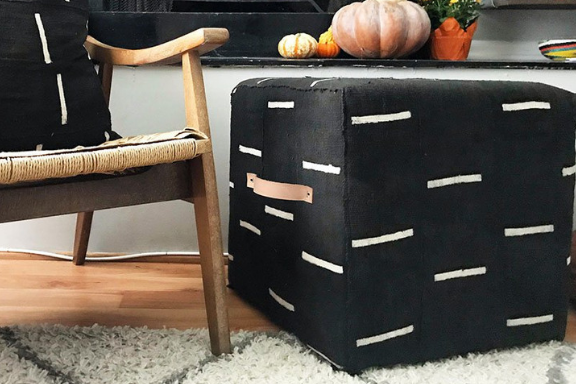 Photo Credit: xNasozi / Mudcloth Ottoman Cube
Traditional and timeworn textiles and techniques is the foundation of all of their collections. From there, they modify the applications and functions to suit a modern and borderless lifestyle.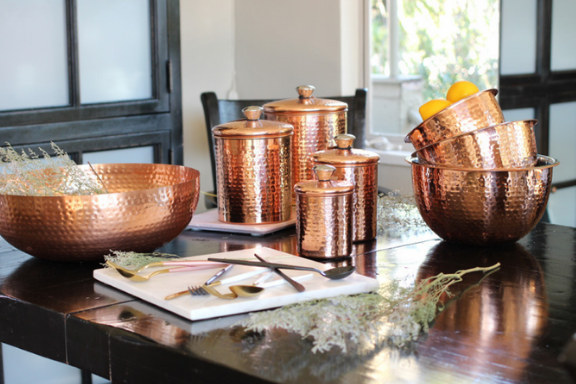 Photo Credit: Effortless Composition / Copper Finish Mixing Bowls & Canisters (sold separately)
The goal of Effortless Composition is to provide timeless pieces and design inspiration that can be incorporated in any home.

Photo Credit: Justina Blakeney / Soleil Quilt
Jungalow (a phrase Justina coined) is described as wild, but cozy and homey. Mix handmade items from all over the world with the sleek lines of modern design. Then sprinkle in a hint of the tropics and garnish with a whole lotta plants.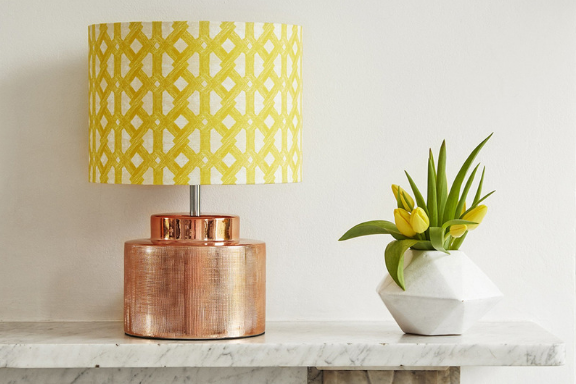 Photo Credit: Eva Sonaike / ALURO Lampshade
The mission of Eva Sonaike is 'Bringing Colour to Life', and it's reflected in her signature collections of cushions, bags, notebooks, footstools, fabrics, and furnishings, combining the richness of the African aesthetic with the finest velvets and leathers.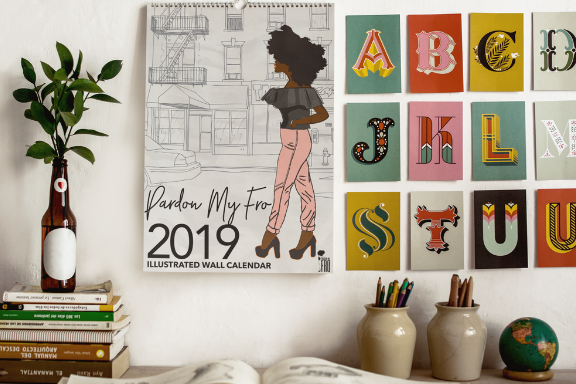 Photo Credit: Pardon My Fro / Pardon My Afro Calendar
Pardon My Fro has something just for you that's functional and fabulous! All of their products are made with a careful attention to detail and exceptional quality; and many items feature the color green because it's the color of life, renewal, and energy.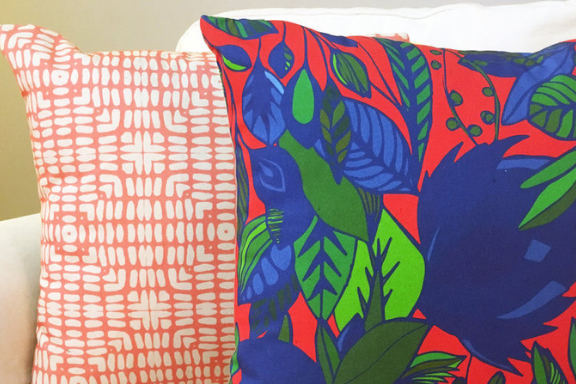 Photo Credit: Rochelle Porter / Red Jungle pillows
Rochelle Porter proves sustainability can be stylish. From her eclectic travel pouches, throw pillows, and mobile accessories are ethically made with high-quality organic cotton and eco-friendly materials.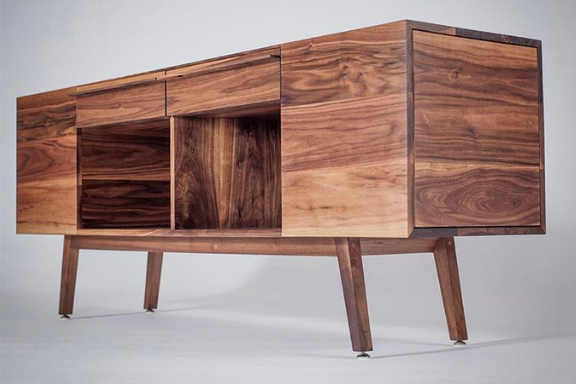 Photo Credit: Ali Sandifer / Edith credenza
The work at Ali Sandifer was born from a simple belief that design, material, and craft must work together to achieve intelligence, beauty, and longevity.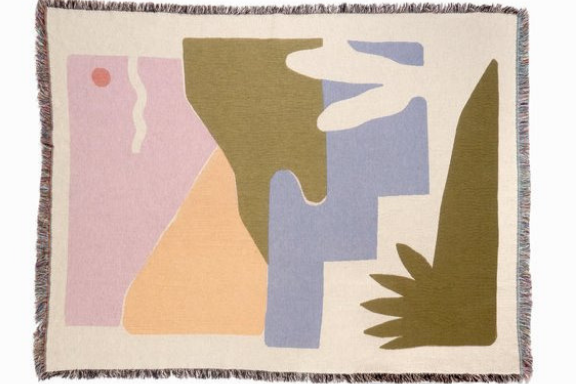 Photo Credit: Tactile Matter / Horizon Throw
Tactile Matter is a collection of handmade goods including ceramic and other works that mixes form and function.
Kashmir creates fun and colorful pop-culture inspired designs that attract art lovers everywhere.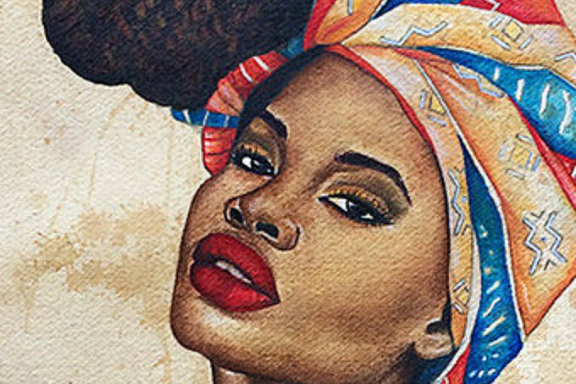 Photo Credit: That Artista / Paola 2014
That Artista explores the depths of inner beauty through realism intertwined with the textures of wood grain, tea stained paper and line work. Inspired by the multifaceted stories of women, she takes you on a journey that is grounded in clean aesthetics and immersed in emotion.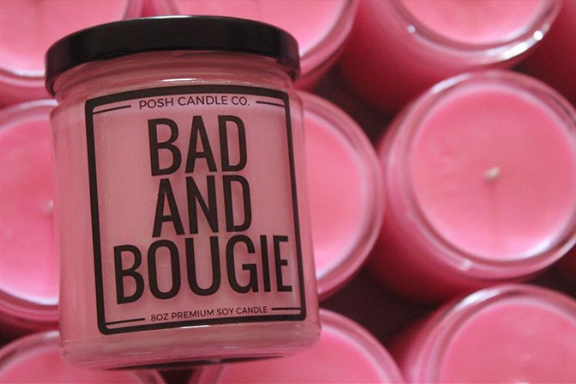 Photo Credit: Posh Candle Co. / Bad and Bougie soy candle
The mission of Posh Candle Co. is to inspire women to be their authentic selves by using catchy phrases and statements that encourage a positive mindset, promote self-love, spark laughter and offer an on-trend approach to the relaxing flicker of a candle flame.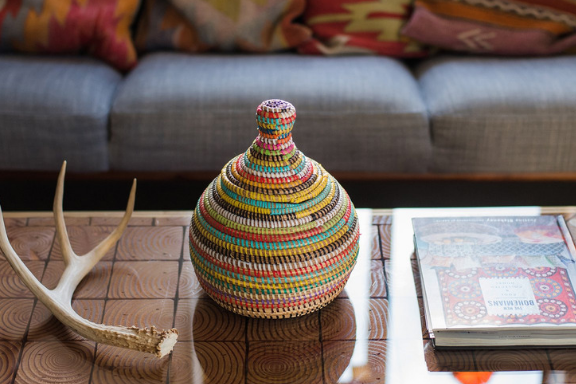 Photo Credit: Expedition Subsahara / Woven Basket with Lid
The goal of Expedition Subsahara to create a space where we can connect cultures in a way that's respectful to all. They want to expand dialog to increase understanding and empathy. Connecting cultures starts with being introduced to them.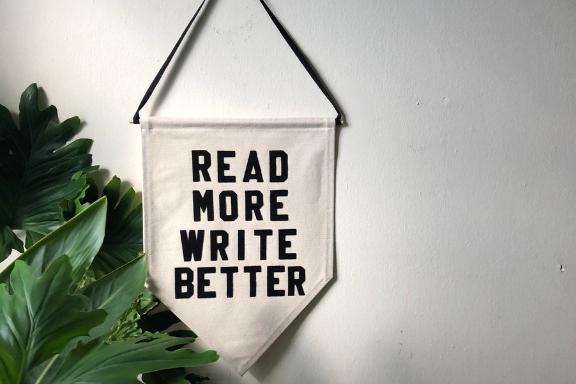 Photo Credit: Rayo & Honey / Read More Write Better pennant
The intent of Rayo & Honey is to create goods that not only add adornment to the patron's personal spaces but also to craft: Text that prompts emotion in a workspace. Words that conjure sentiment in a living space. Phrases that inspires magic in a children's space.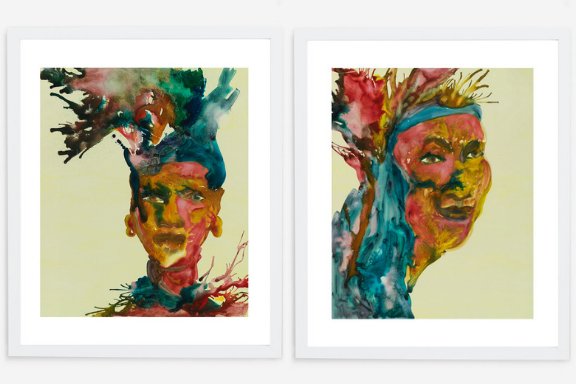 Photo Credit: Malene Barnett / Makeda and Indira prints (sold separately)
Drawing on the vibrancy and energy of New York city—the Senegalese vendors in Harlem to the Jamaican jerk sellers on street corners in Brooklyn, Malene takes her creative inspiration from the sights and sounds of culture and community.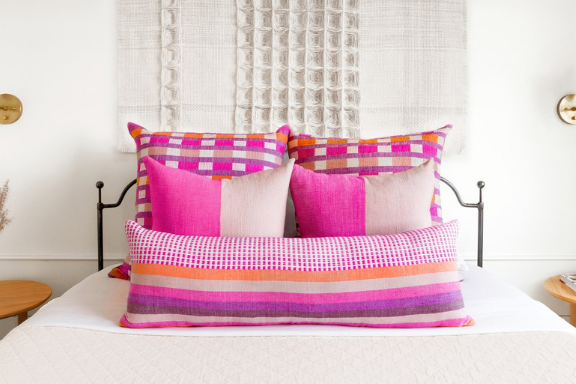 Photo Credit: Bolé Road Textiles / Coordinated Pillows – Cerise
Bolé Road Textiles we are driven by a passion for good design and a belief that textiles have the ability to transform interiors and inspire the people within them. We are dedicated to helping our customers create spaces they love while supporting artisans in Ethiopia.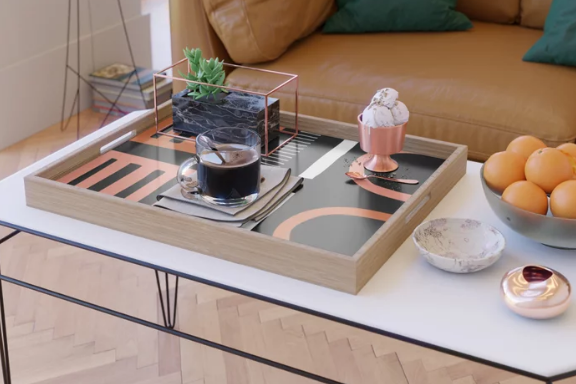 Photo Credit: Black Pepper Paperie Co.via society6.com / Believe 1 No. 3 Serving Tray
Black Pepper Paperie uses intuition, culture + design to create one-of-kind pieces and memorable experiences.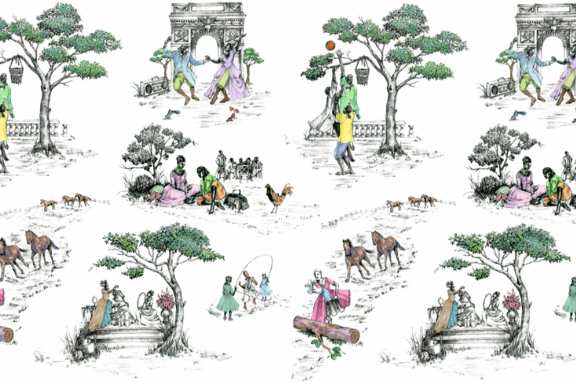 Photo Credit: Sheila Bridges / Harlem Toile De Jouy Wallpaper
Shelia Bridges Design, Inc. creates high-end interior designs that effortlessly blends sophistication, tradition, and comfort.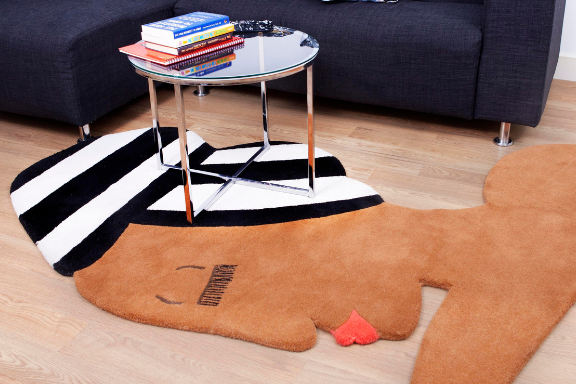 Photo Credit: OT&O Home Interiors / Erykah rug
OT&O Home Interiors is a UK based 'one stop shop' for iconic African-inspired home accessories. Their beautiful selection of authentic statement pieces ranging from hand-woven lace cushions to stunning wall art, you would be spoilt for choice on excellent gift ideas for any occasion.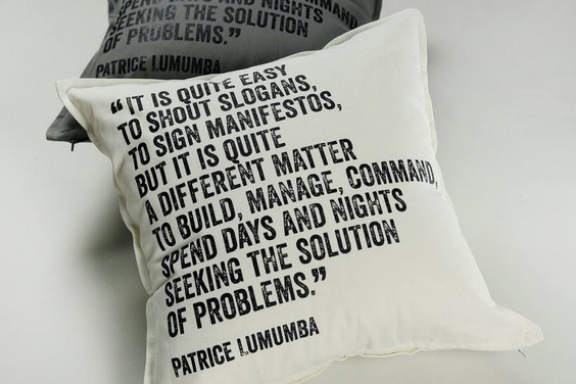 Photo Credit: Don't Sleep Interiors / Patrice Lumumba pillow
Don't Sleep Interiors creates pieces that not only add style to the patrons' homes, offices & businesses, but that they will also envoke meaningful conversations, promote free thinking, & encourage exploration into our collective past.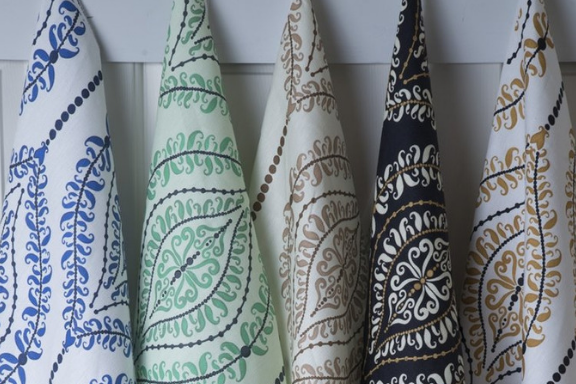 Photo Credit: Elle Gibson / Curls & Pearls fabric
Elle Gibson Designs create globally inspired fabrics, wallpapers and decor accessories that have an artisan feel and hand to them.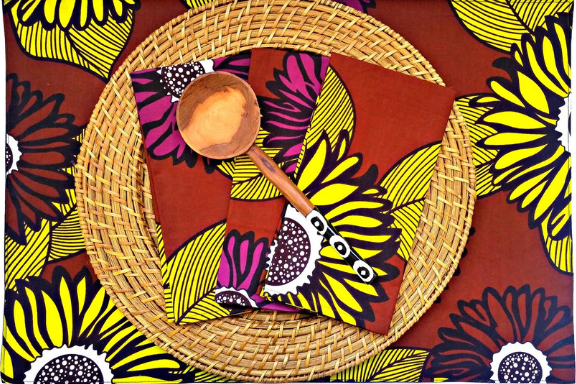 Photo Credit: Reflektion Design / Sunflower African Print Fabric Napkins
Reflektion believes items in your home should spark memories of past adventures, inspire new ones and be the ultimate statement of your style. Using a curated approach to sourcing textiles and a discerning eye for patterns they offer products that help you to create a home that feels collected not decorated.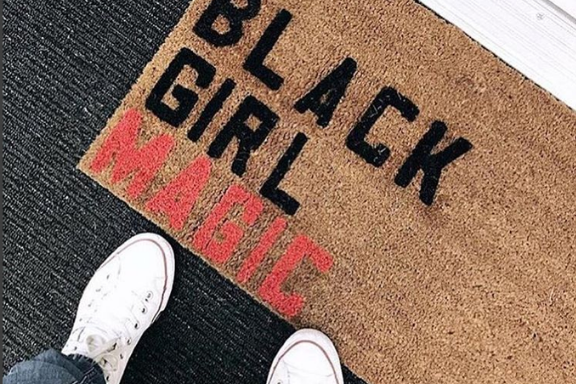 Photo Credit: Baus / Custom Doormat
Baus believes that Environment is everything. It can hinder or heal. Repress or inspire. They carefully consider every aspect of a woman's environment and create the products that encourage her peace, her passions, her ambitions, and ultimately, her success.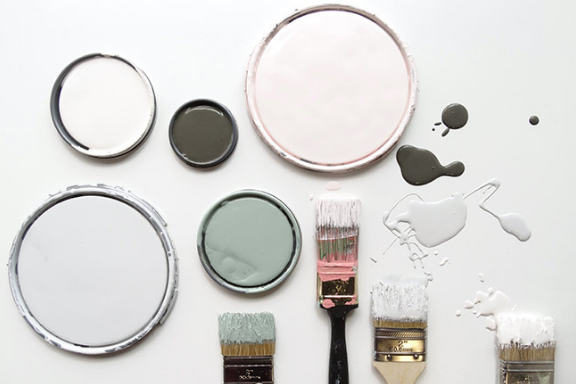 Photo Credit: Aphrochic / Brooklyn in Color paint collection
Aphrochic embodies a personal vision of a new kind of design called, "Modern.Soulful.Style." – interior design that embraces culture and the unique admixture of the traditional and the contemporary that helps to define us all.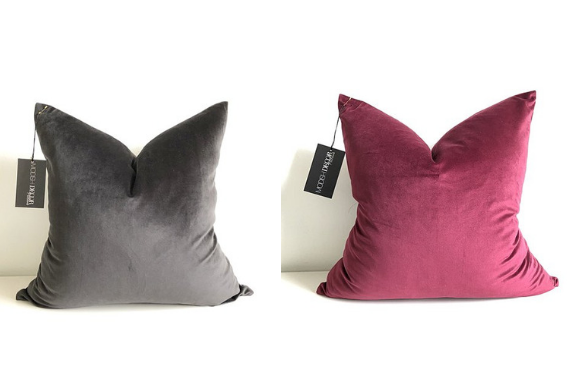 Photo Credit: Modish Decor Pillows / Noir & Plum Rose Velvet pillows (sold separately)
Modish Decor Pillows creates handmade pillows that symbolize posh style in home decor. Her products demonstrate a modern effortless look that can be achieved in any living or work space.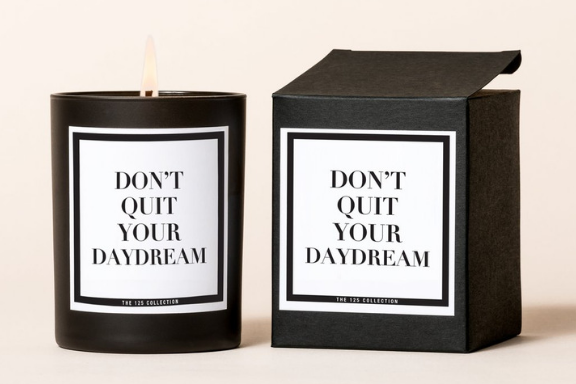 Photo Credit: The 125 Collection / Don't Quit Your Daydream (5 scents)
The 125 Collection is a Harlem based urban luxury candle brand that fuses fun, style and individuality into its products.
Did you see anything you liked? I know I did. I have been thinking about redecorating my house for a while and this post gave me all the inspiration I need to get started. I already have some ideas in mind, but if you need a little help getting those decorative juices flowing follow the brands listed on insta, as well as these must-follow DIY home design bloggers.
Do you know of any home decor businesses owned by black women that didn't make the list? If so, add their name in the comments so we can keep the list going. Don't forget to share your favorite home decor buys on social using #TMABlog.
The following two tabs change content below.
Maria Antionette is a professional hairstylist, DIY creator and fashion lover with a belief that beauty can be fun, easy and simple.
Latest posts by Maria Antoinette (see all)