Hey guys!! I am highlighting one of the four looks from my Festival Look Book 2017. I'll be providing some style inspiration and details on where you can get pieces to put together a similar look. This look doesn't have to be strictly for festivals. It can also work for a simple movie date, outdoor concert, weekend getaway, etc. So be sure to keep that in mind. If you haven't already, be sure to check out the full video for ALL four of these stylish looks.
Let's get into this look!
Visual Details: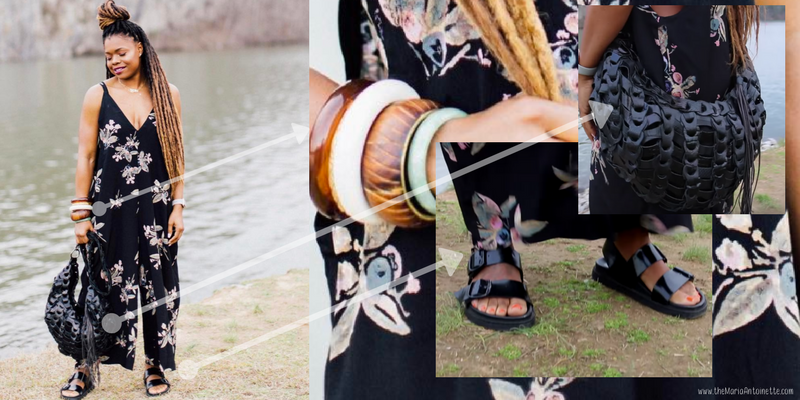 Purchase Details:
I absolutely LOVE this jumpsuit! The print is amazing and not overdone. It's comfortable, doesn't require lots of accessorizing, and serves as a full outfit. You know what that means….more space in the suitcase!
Full Look Book:
Be on the lookout for details on the other festival inspired looks. Each look will be coming to the blog soon! Can you see yourself styling this jumper or one similar this spring and summer season? How would you style it differently? Chime in below! I would love to hear from you.
The following two tabs change content below.
Maria Antionette is a professional hairstylist, DIY creator and fashion lover with a belief that beauty can be fun, easy and simple.
Latest posts by Maria Antoinette (see all)